Church altar decoration in Nigeria
A person's wedding day is considered to be one of the most special moments in their life. It is expected that it will occur only once, so many people are willing to pay a lot of money in order to make it unforgettable. They spend a lot of time in preparing for the wedding day - they choose churches, restaurants, dresses and decorations. Church altar decoration is quite important for the wedding day so we will give you some ideas on that.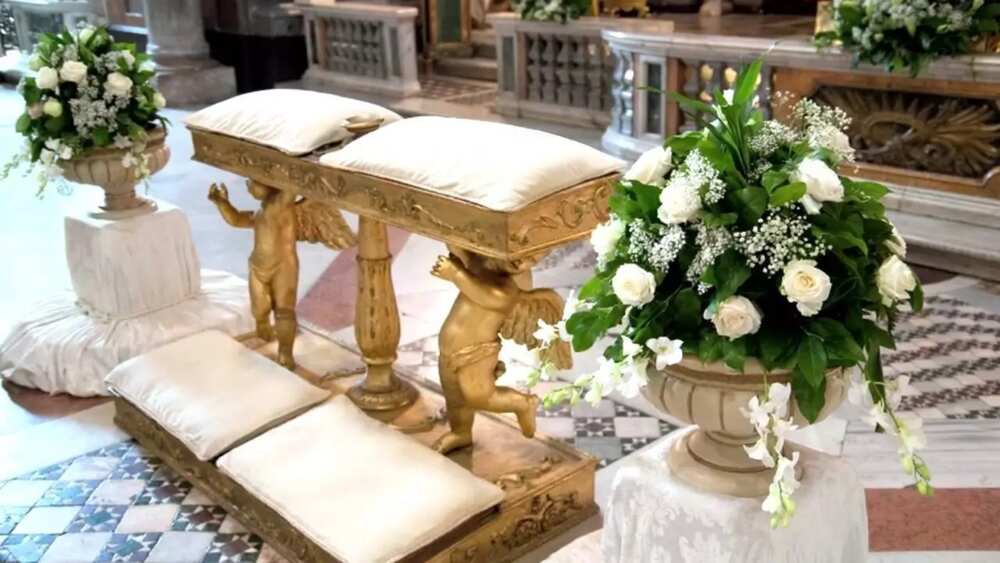 Nigerian decorations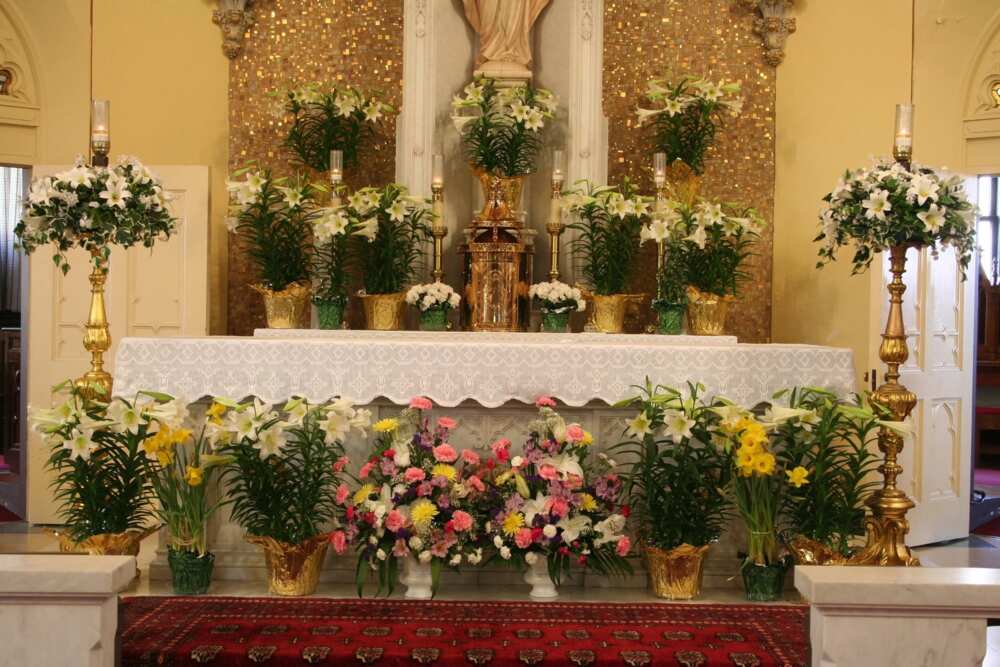 Every country has its traditions regarding the wedding day, and Nigeria is no exception. One of the things that differentiates a Nigerian wedding from any other wedding is the Church altar decoration. It is beautiful and unique. For decoration of a church altar, Nigerians usually use two or more colours. They should oppose each other in order to create an excellent effect. The most attractive combinations are:
- Yellow and black;
- Red and white;
- Black and orange;
- Yellow, red, white and orange.
You can combine different colours, depending on your taste. There are no rules here, so don't hesitate and be creative.
More glamorous and luxurious weddings tend to have a mix of different colours. And don't worry - it is okay if you want to use only two or three. It doesn't mean that your wedding is not glamorous! You can make it fascinating by using only two colours. However, some people like to add more colours to the decorations.
Useful ideas for wedding decorations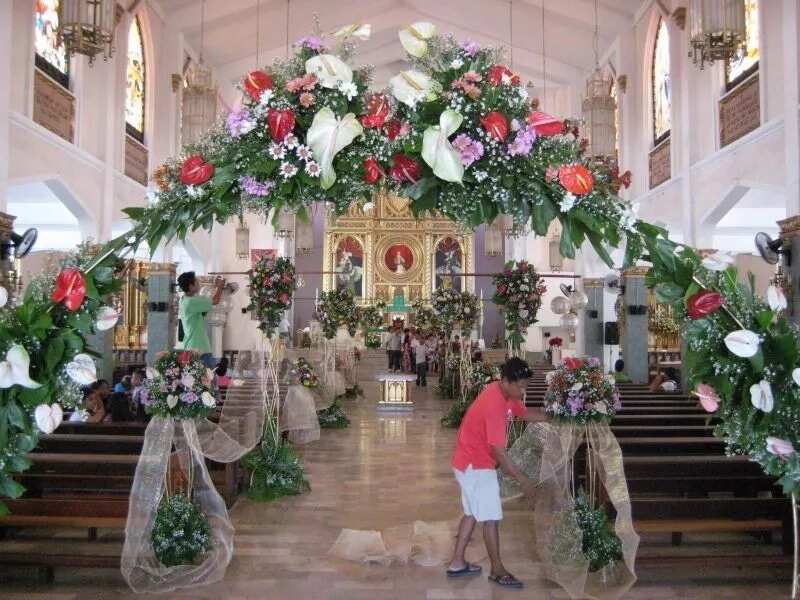 READ MORE: Nigerian beads styles
There may be a lot of different tips on wedding decorations, and you don't have to listen to all of them. Just read some, consider and create something that will be unique to your taste! Here are some tips for your wedding decorations that can get you inspired.
1. Use flowers.
Flowers are always a good idea on a wedding day. They are so beautiful and colourful! You can use different types of flowers to create different effects. For example, you can add some dandelions. They always add some softness and sense of purity to the altar.
2. Add pieces of bamboo.
How about an exotic effect on your wedding day? You can add some bamboo, or you can even make an Asian themed altar. Try something new, don't be scared!
3. Add balloons.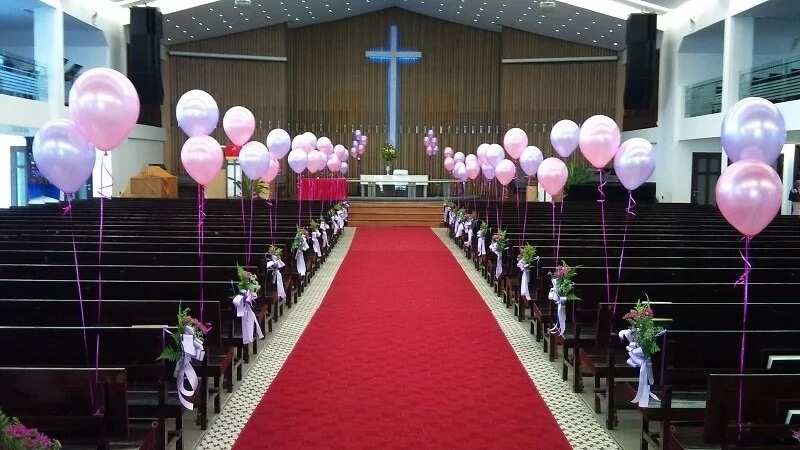 Oh, balloons are a great idea for a wedding day. They will make the altar look more festive and colourful - they are so lovely!
4. Use shells or bottles.
If you want a marine-themed wedding, you can use different shells, bottles, or maybe some decorations that will remind people about a ship. You can add some blue, white or aquamarine decorations.
5. Use different furniture.
Furniture is essential for a wedding day. You must have some nice chairs. Guests have to sit somewhere, you know? You can choose different materials and add some luxury to your wedding day. But don't place too much furniture - there has to be some free space in the room!
6. Use different materials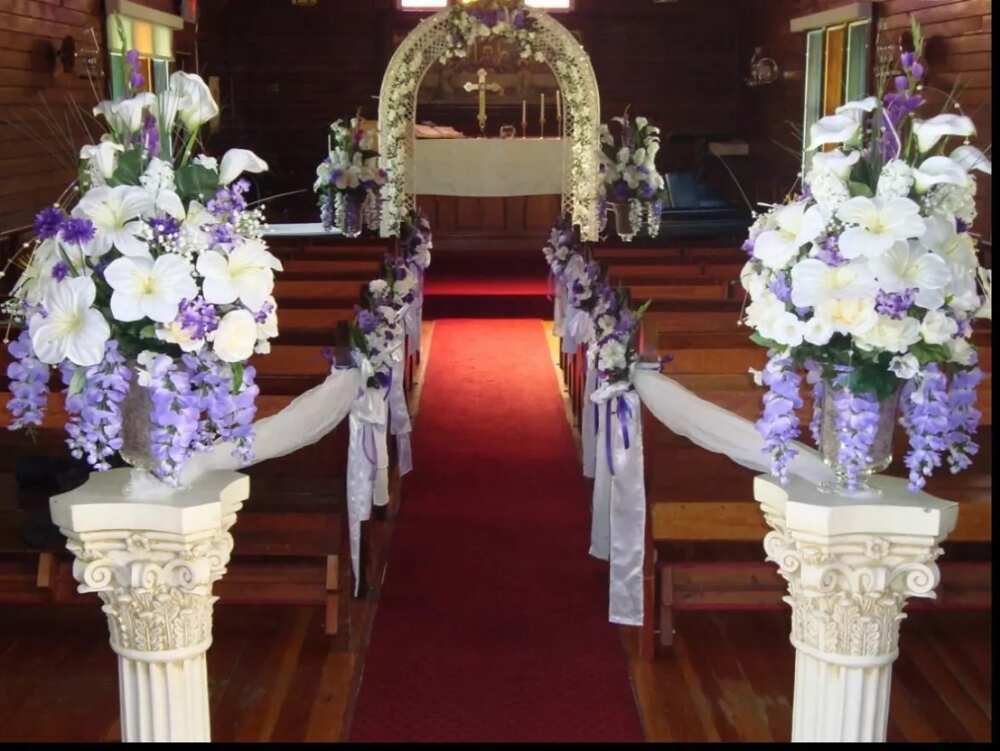 In order to make it look more unique, you can use the different materials. But be careful with that because not all material will look good with each other.
7. Use lights!
Lights are one of the most important things on a wedding day. You can create different effects with colourful lights. The best idea is to have the wedding in the evening, so the lights will look even better.
8. Don't be afraid to be creative.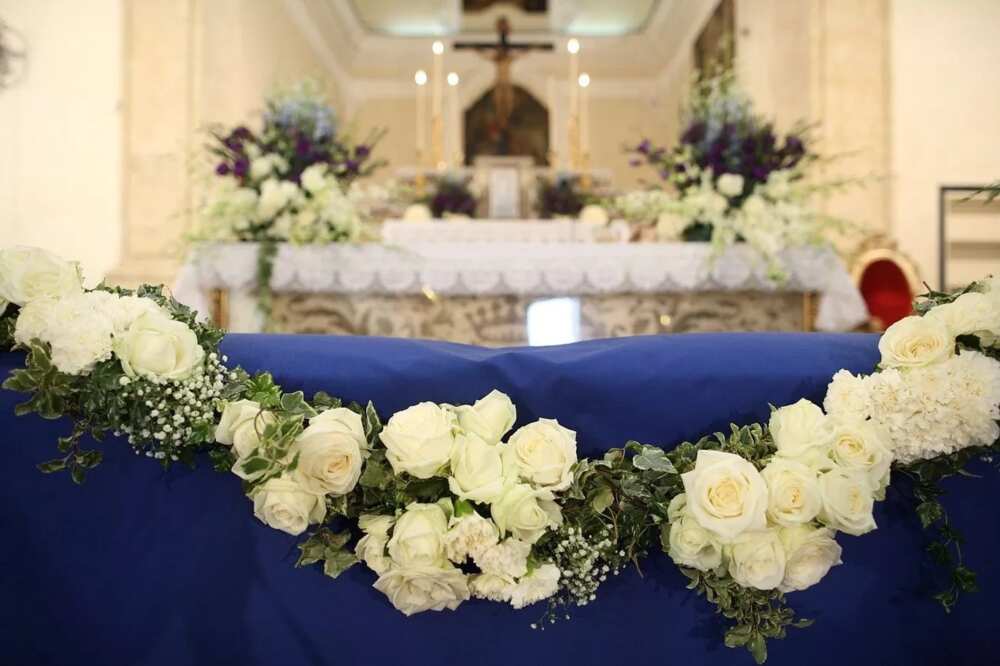 It is your wedding day, and you can do whatever you want as long as you and your spouse are satisfied with it. Think about new ideas and solutions then create something that you will be willing to show your kids in the future.
Now you know how to make great decorations for a wedding day. Try something different and make the wedding day truly yours. Don't try to copy something that you saw - make it just for yourself and then the day will be really special. Add a dash of your unique personality to the church altar decoration!
READ MORE: See these awesome photos of bride and her male bridesmaids
Source: Legit.ng