Yomi Casual latest designs 2017-2018
Very often among fashion lovers you will hear people say that how a person dresses says a lot about who he/she is. The right outfit will make you look brighter and even make you feel happier. People will notice you much more especially if you are seen wearing one of Yomi casual latest designs. So check out these last fashion creations for men and women by the famous fashion designer, Yomi Casual!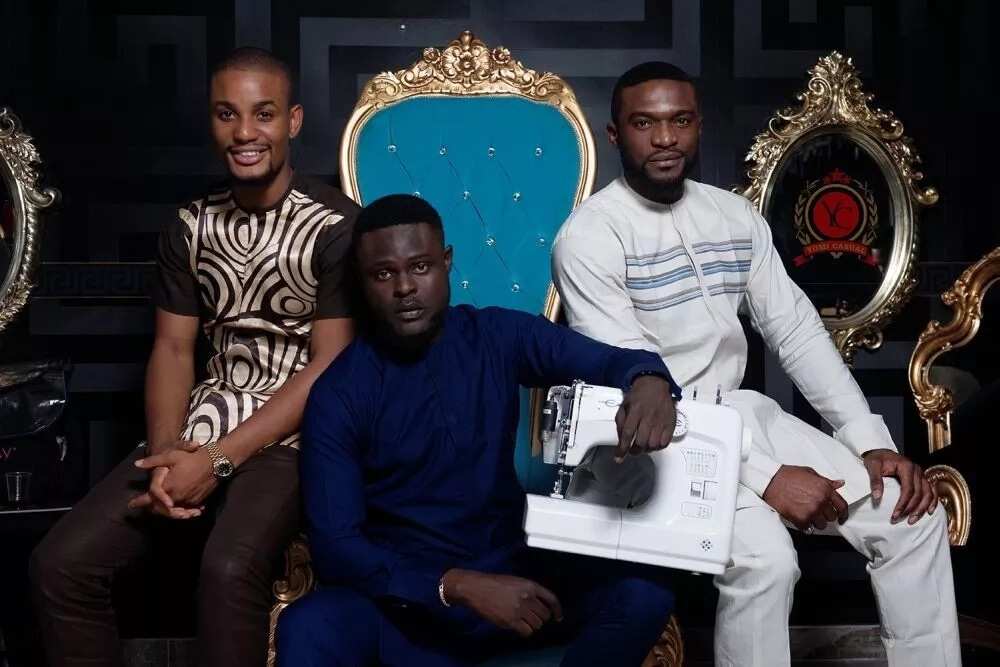 Nigerian native attire - where does Yomi Casual get inspiration?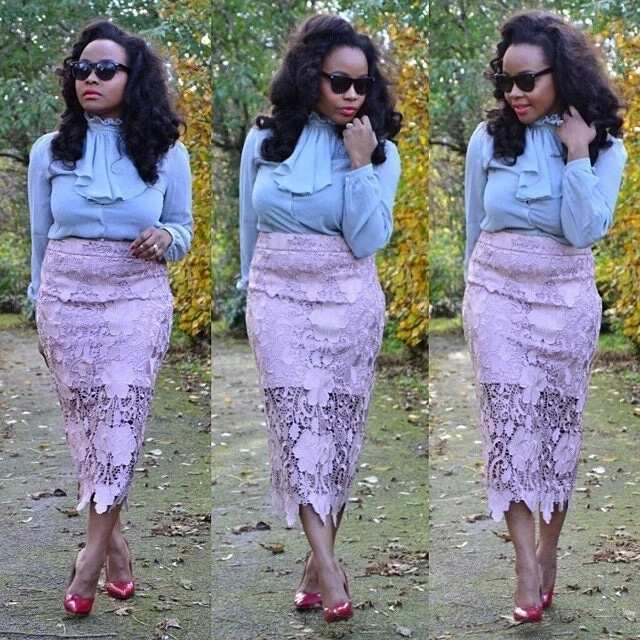 Despite the challenges we face, Nigerians always want to look good. They want to be admired.
In recent years fashion photographers all around the world have an increased interest in street fashion in developing countries. You can often see a lot of fashion photos from the streets of Nigeria.
Traditional clothes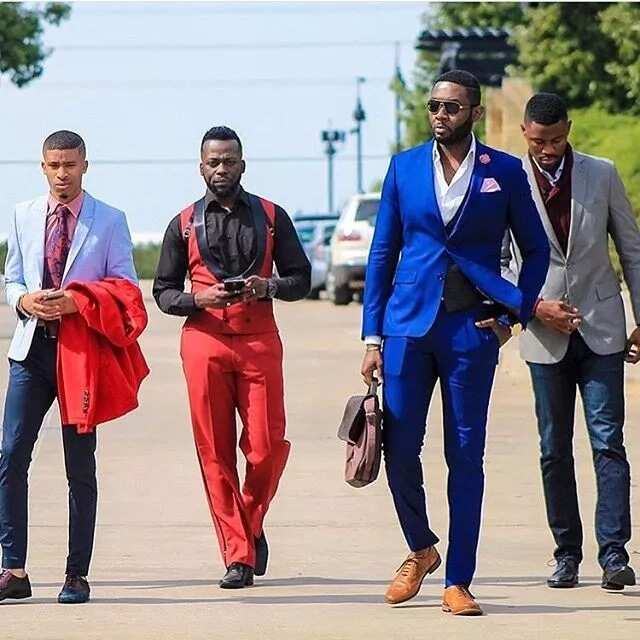 When it comes to the true traditional outfits in Nigeria, men wear a wide spacious cape (cape) over a t-shirt. While women wear blouses (Buba) and wrapper or skirt. They also wear a headdress which is called the "gele".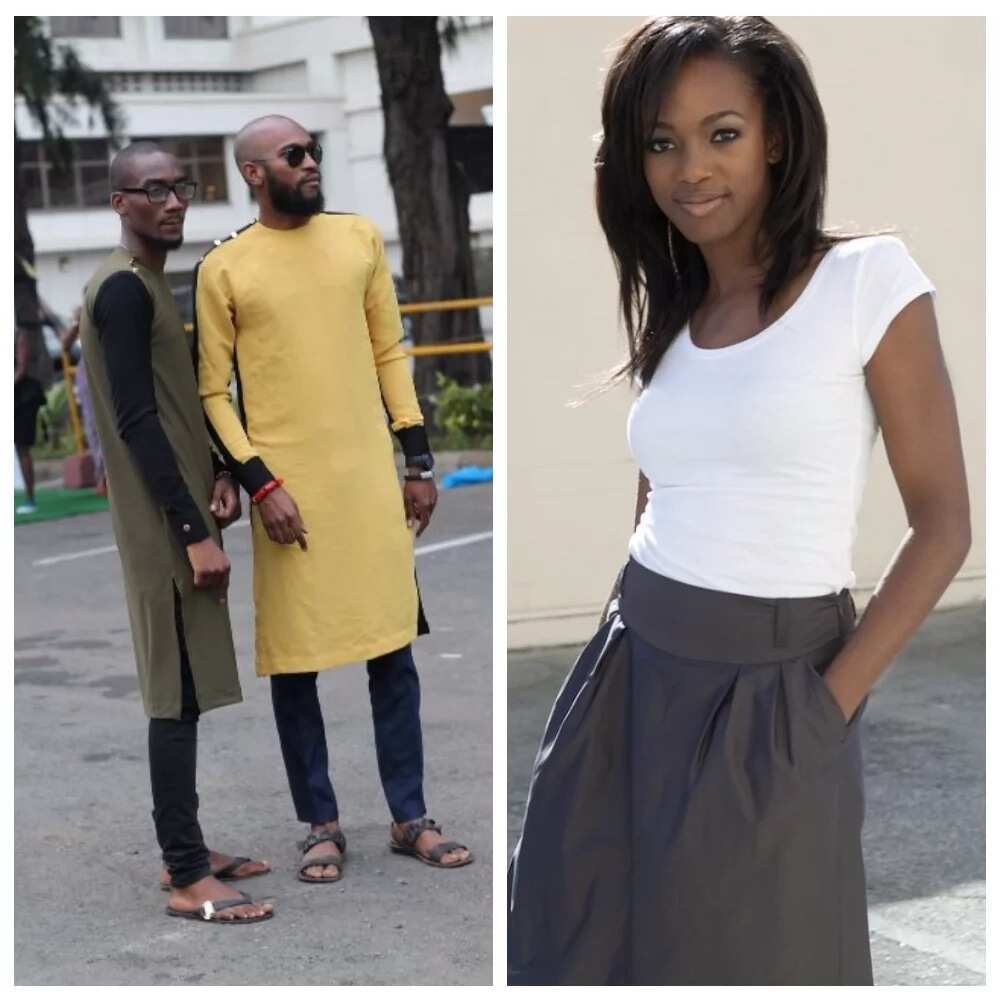 Nigerian gele – a headgear which is simply a piece of cloth wrapped around a head is one of the most colorful elements of women's clothing.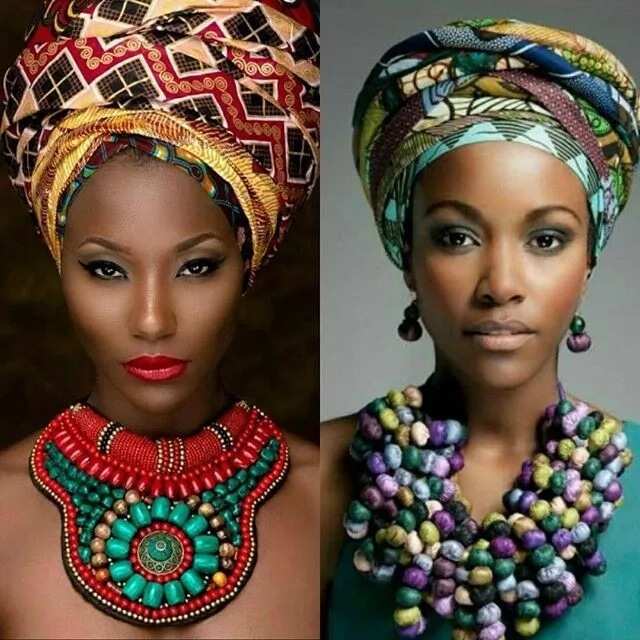 A woman would often wear gele as a way to beautifully complement her outfit when attending an occasion. The style of tying it on the head can get so intricate that it might even need another person's help.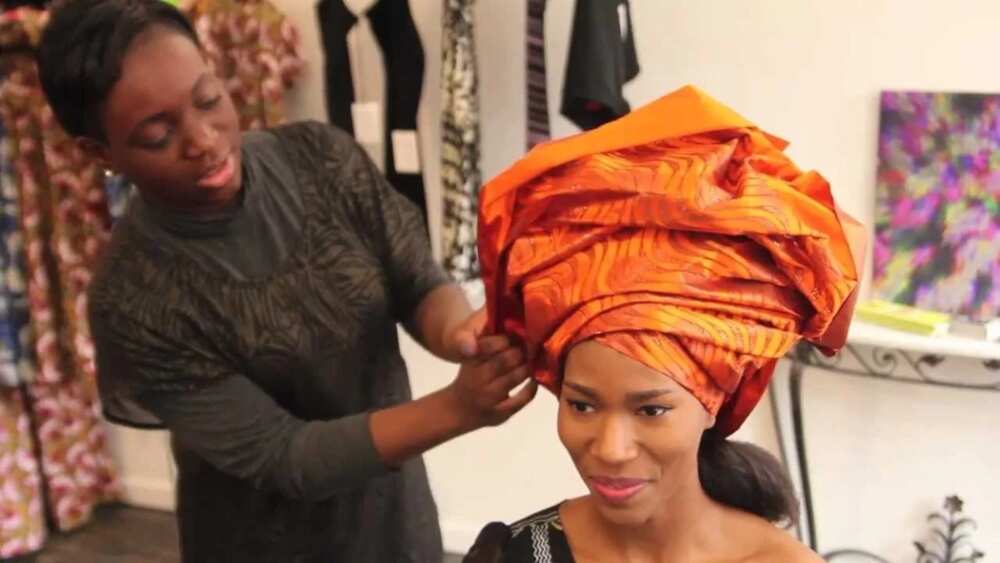 European clothing is also popular, especially in the cities.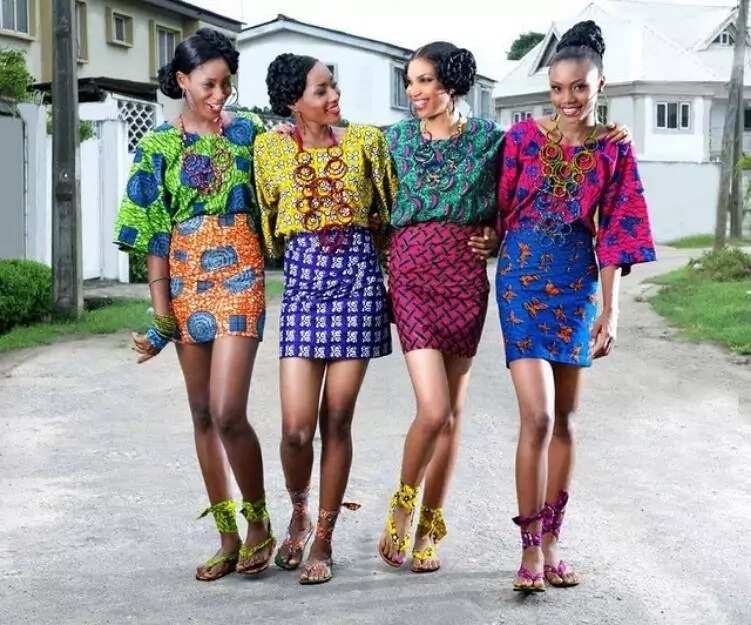 Nigerian native attire styles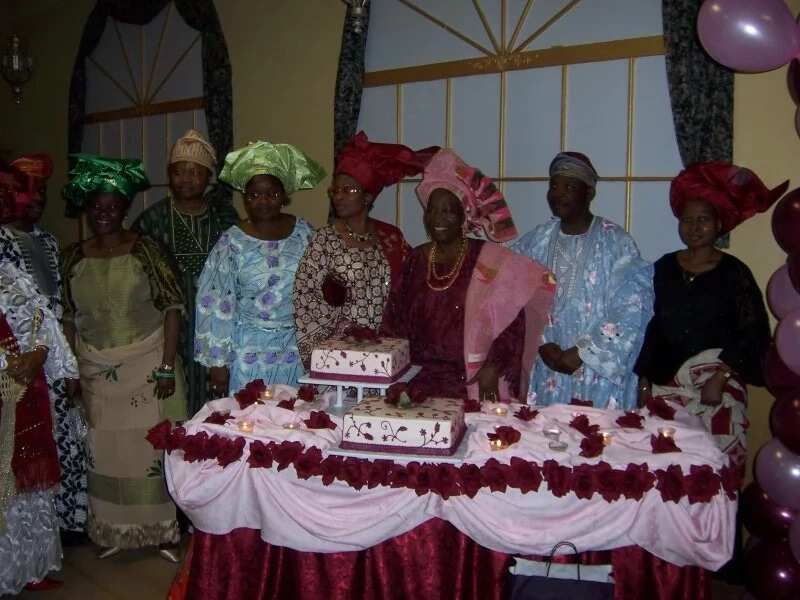 Attend a typical Nigerian wedding and you will get to witness some impressive styles. Whether it is a religious party, an official reception or simply a birthday, Nigerians would always look great and festive.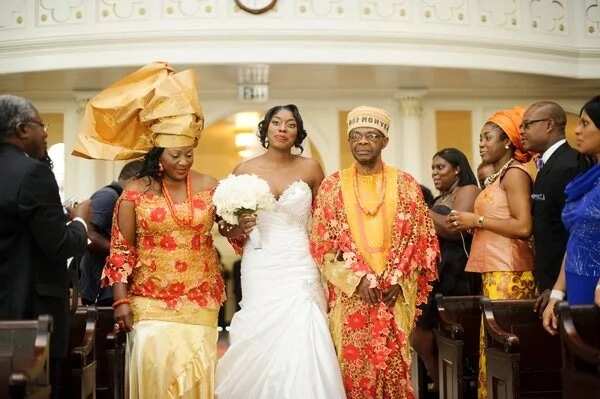 Yomi Casual designs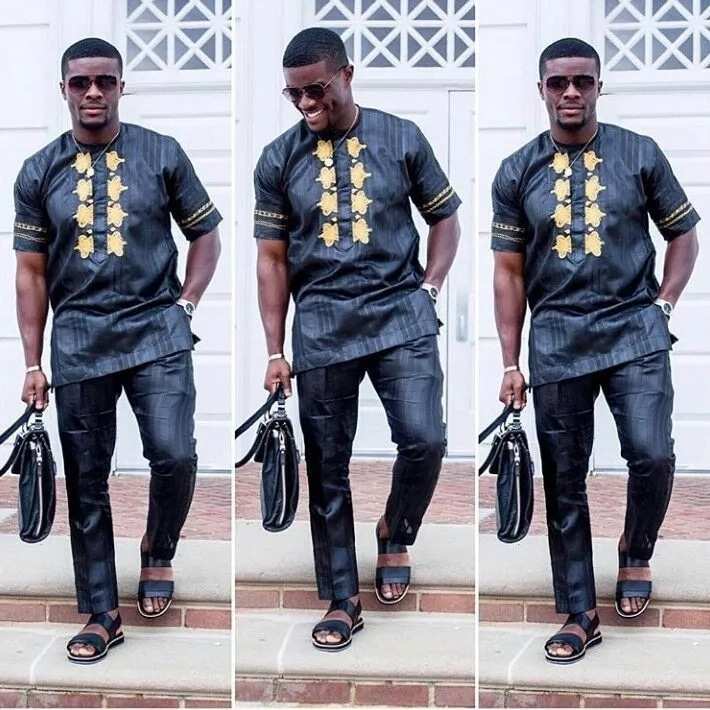 The world of fashion improves every day. We can all watch as famous designers create something unique and stylish. Yomi Casual is one of them. He creates the most beautiful and charming attires for Nigerians.
People all over the world applaud him for his creativity.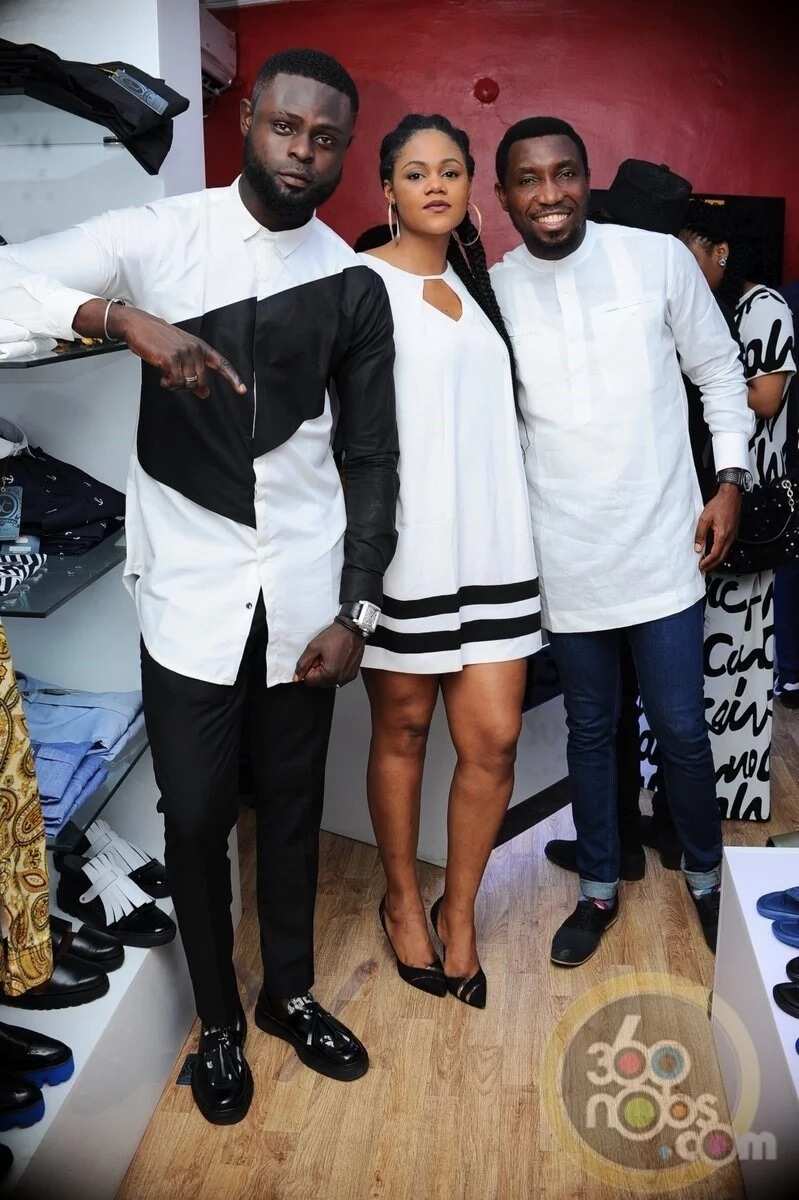 Yomi Casual is a Nigerian fashion designer, who mostly makes clothes for men. But he also creates absolutely beautiful clothes for women. A few of them can be seen here.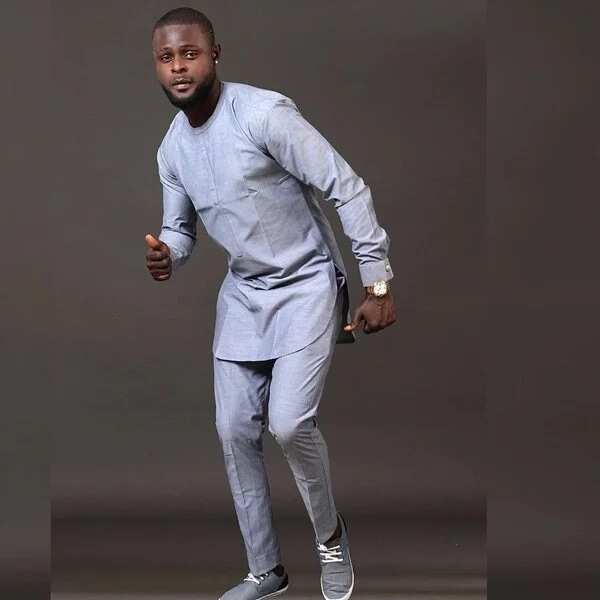 Yomi Casual latest designs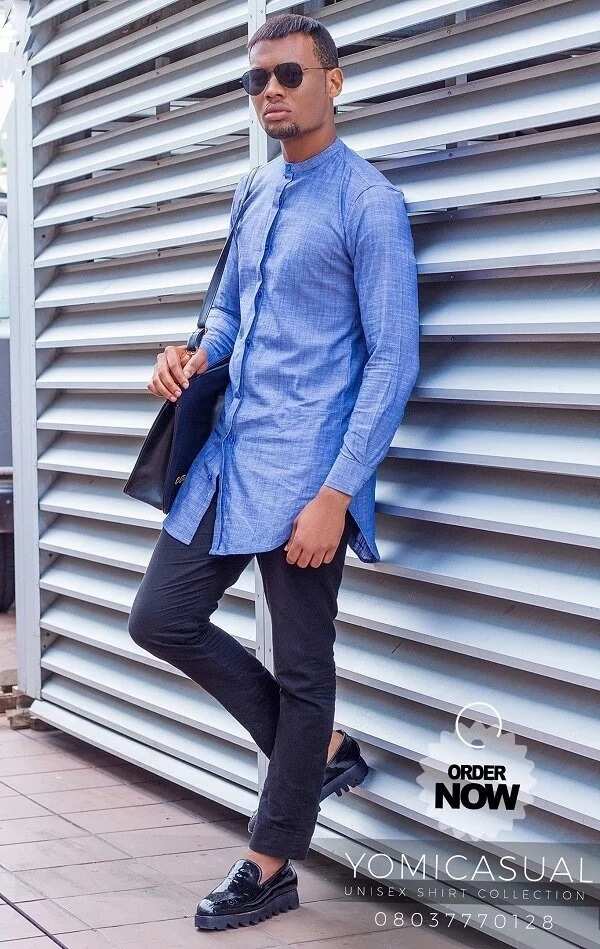 READ ALSO: Gele styles in Nigeria 2017
The new collection of the fashion brand Yomi Casual is quite impressive. Just look at some of them and you will be awed.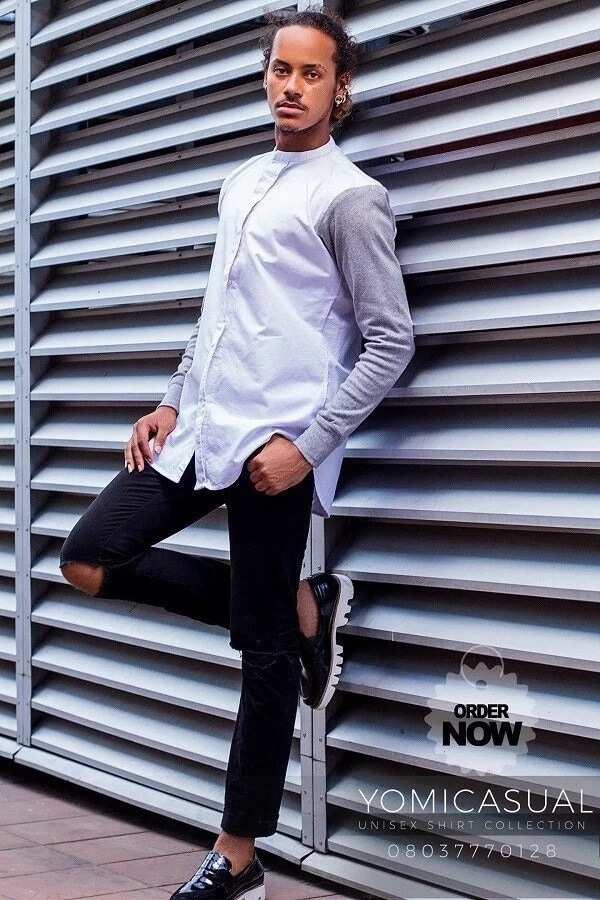 Men's fashion trend is represented by its unisex collection of shirt dresses and shirts.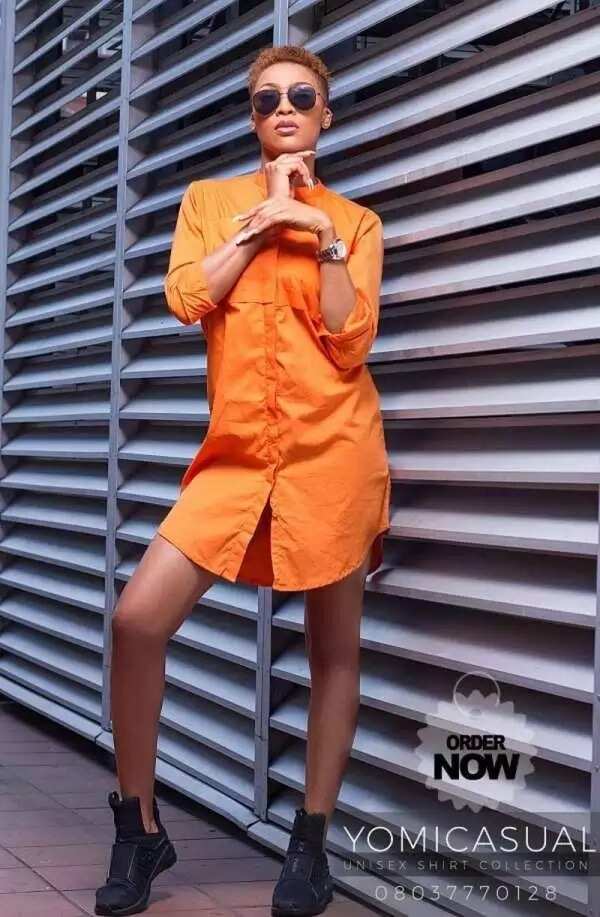 The designer was very imaginative during the creation of his collection. He wanted to create the most elite designs for his clients. Yomi Casual experimented with fabrics of different colors - from warm to cold. He used velvet and linen fabrics.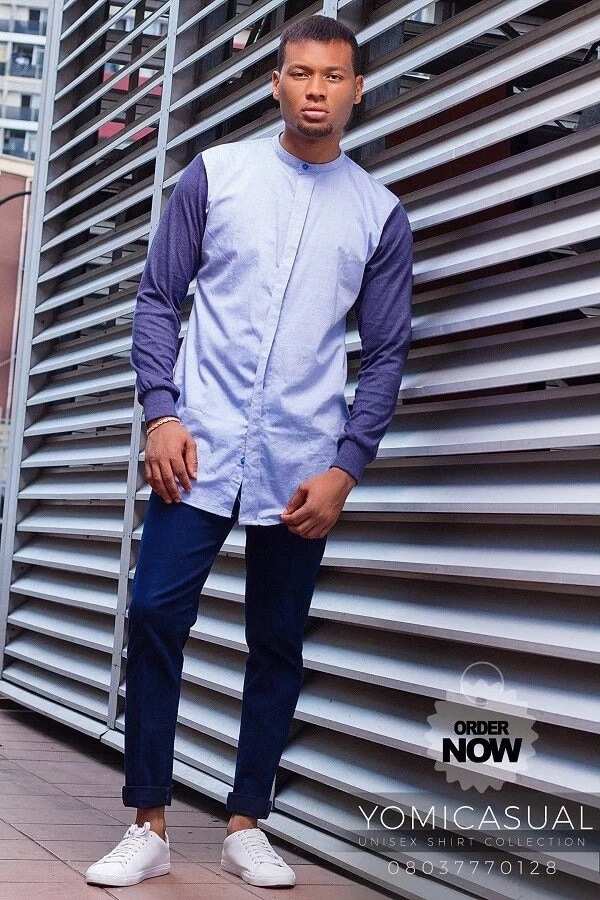 We can definitely say it is a fantastic job.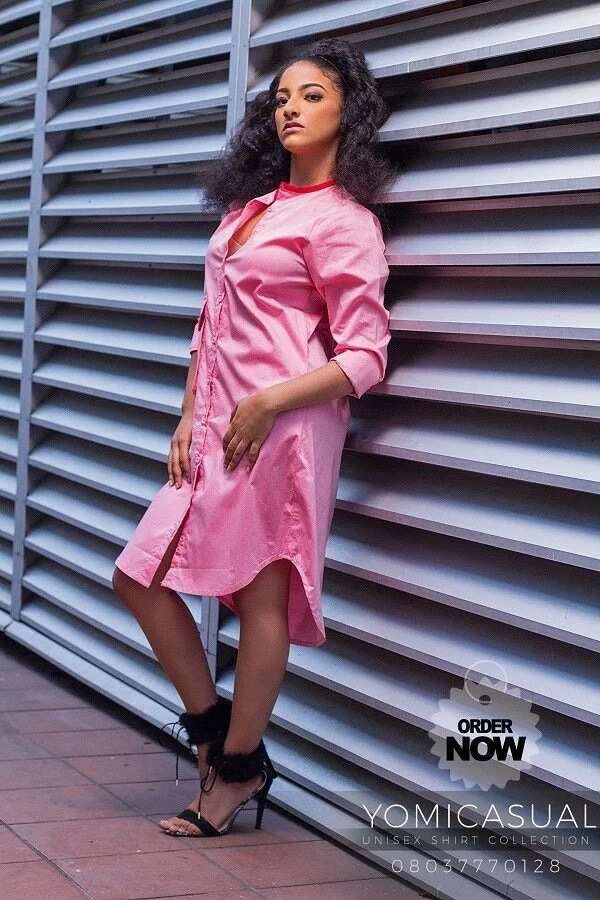 The unisex collection composes of 16 pieces of clothing. There are bishops and classic collared shirts.
The collection also composes:
- patterned;
- plain;
- striped shirts;
- buttoned down shirts.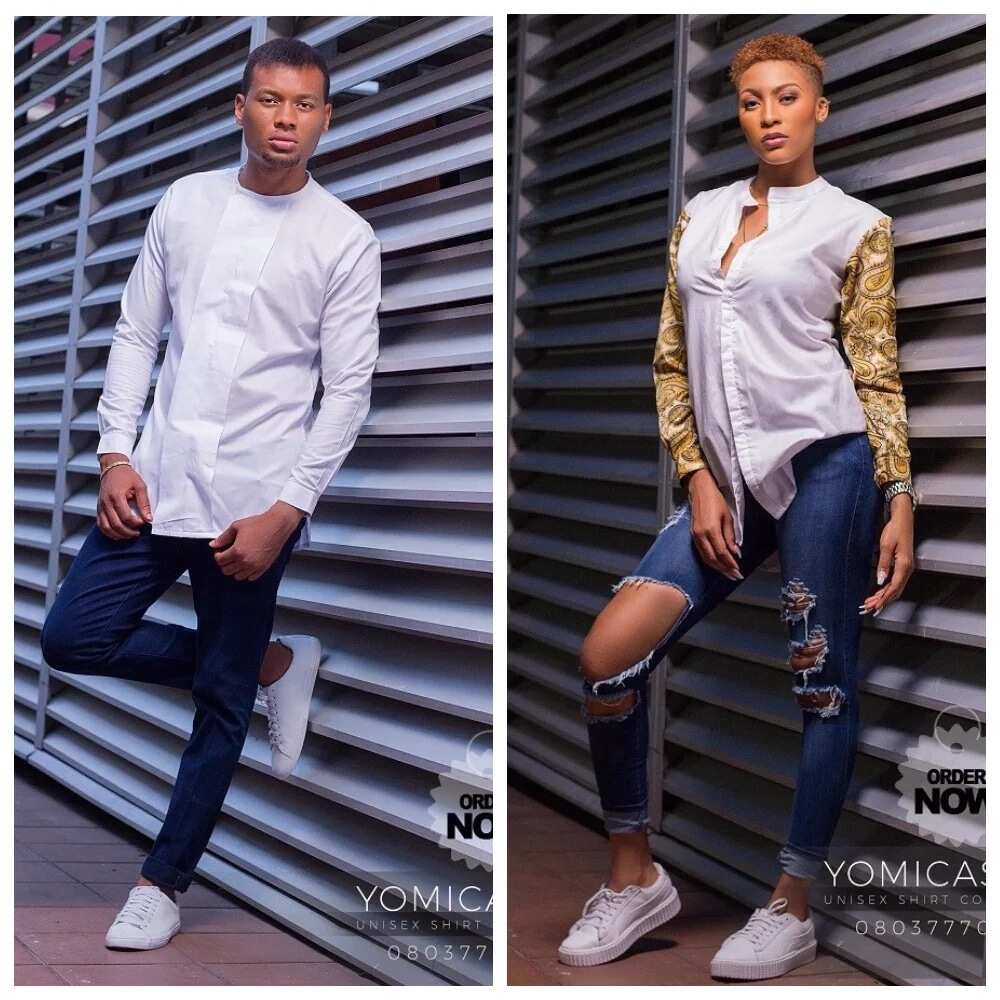 Yomi also created a big variety of shirt dresses for Nigerian women.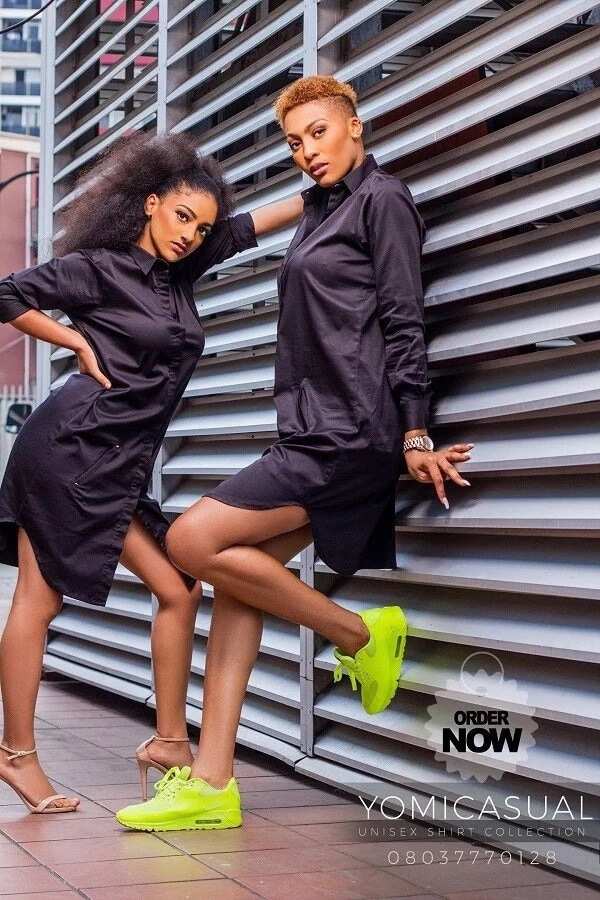 The creative head of the brand, Yomi Makun, said this is aimed at changing their style. Before this collection, they created clothes only for men. He explained that their brand wanted to create beauties from traditional attire. That's why Yomi Casual decided to create special and unique clothes.
People can combine these shirts with formal pants, ripped jeans and other accessories.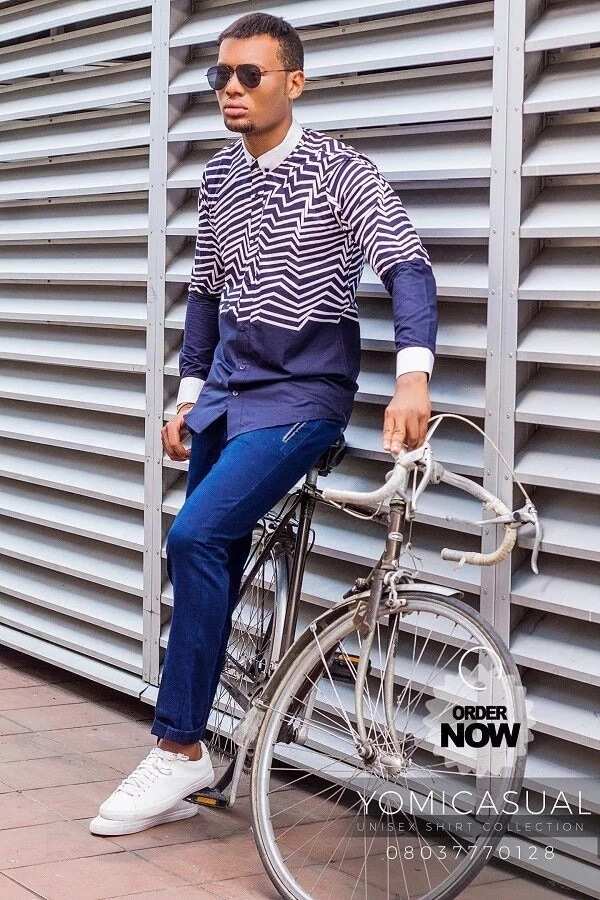 The collection also consists of shorts, sportswear, and heels. That is because Yomi doesn't want his customers to wear shirts with boring articles of clothing.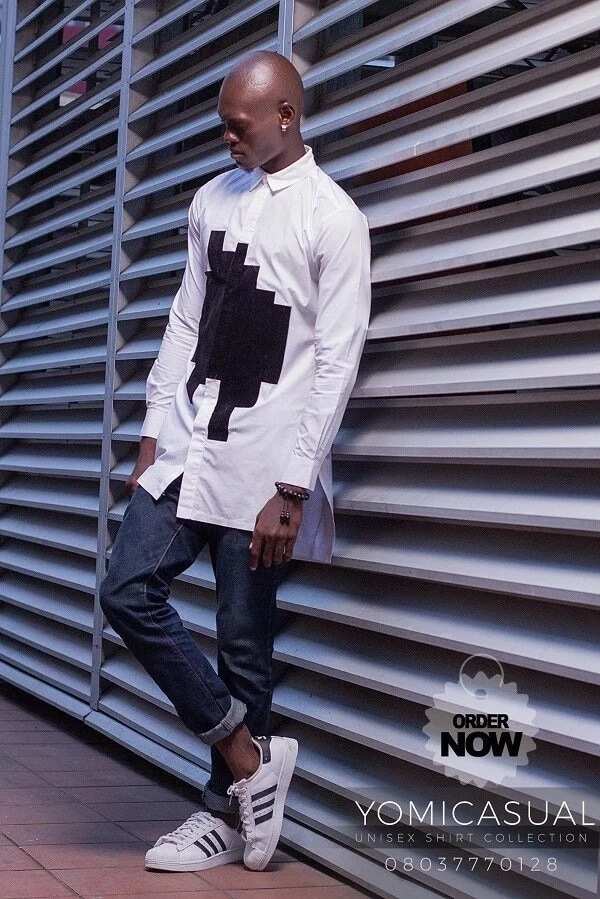 Yomi Casual designs for ladies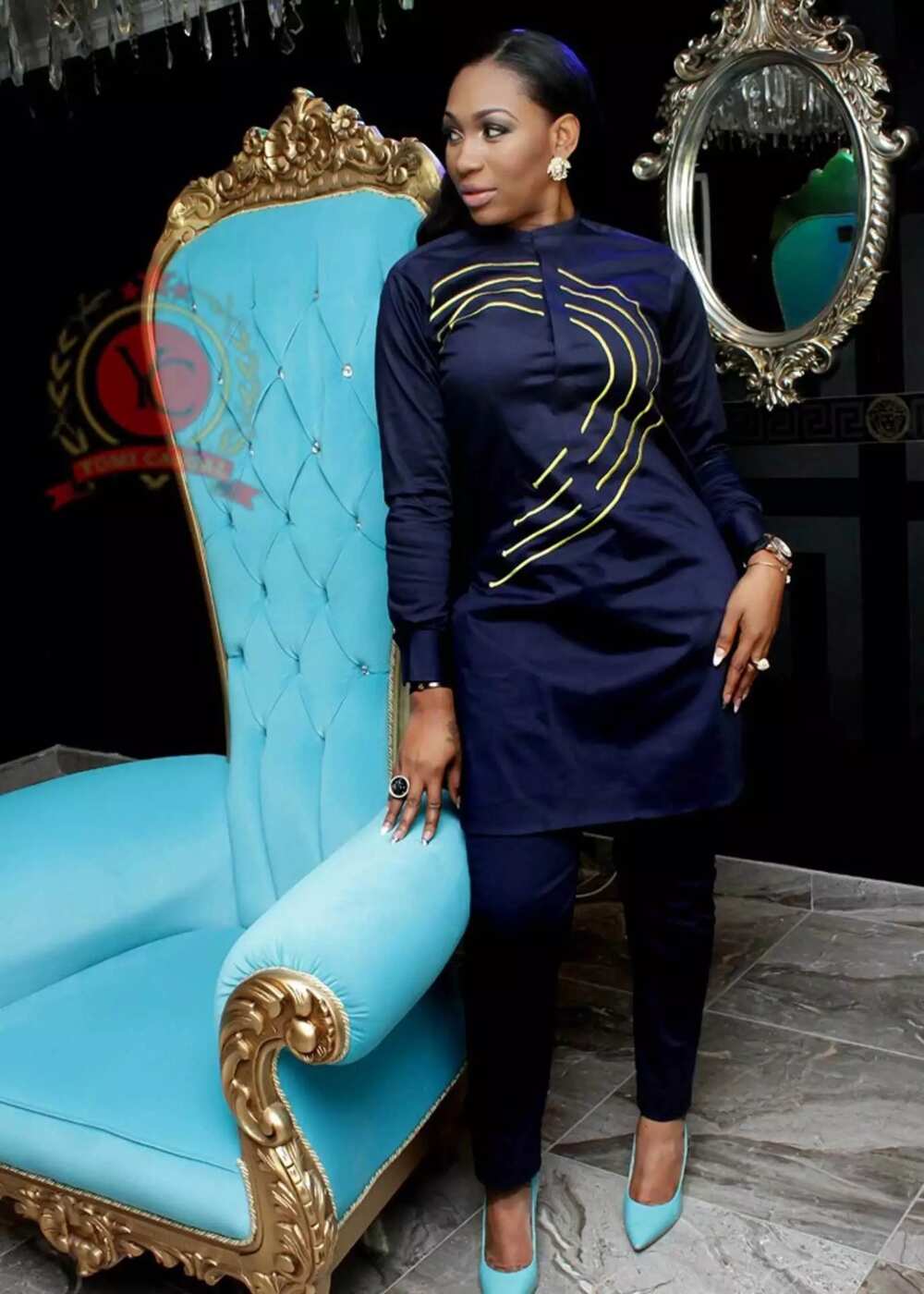 Here you can see different types of shirt dresses for the ladies. They look stunning in such outfitss. It is both common and stylish.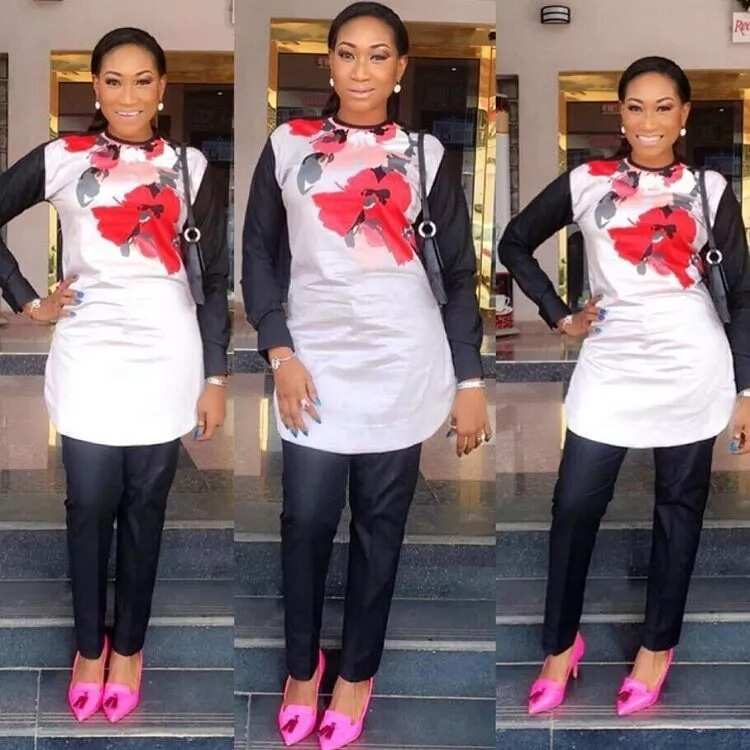 Thanks to the Yomi Casual new unisex collection, ladies and gentlemen get to look perfect. They radiate self-confidence! Everyone should try this new style and they will look fantastic.
READ ALSO: Сolour combination for traditional wedding attire
Source: Legit.ng