The first thing that needs to be said is that beads were considered one of the original forms of trade. That is why it is not surprising that bead trading is considered to be the tool for development of human culture. It is widely known that the oldest beads were found at Ksar Akil, in Lebanon. If you want to learn more about Nigerian beads styles, just keep reading, and you will learn something very interesting.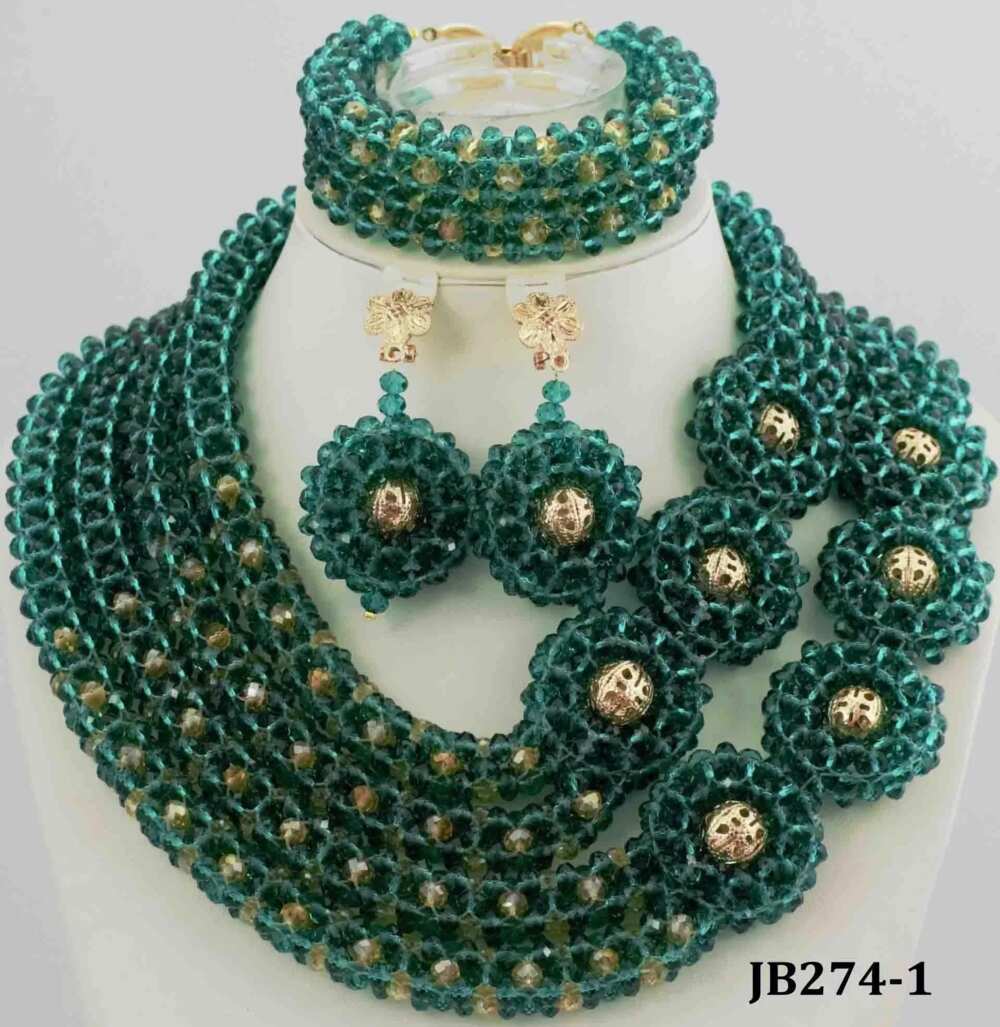 Basically, a bead is a small, decorative object that can have different forms and sizes. Beads are usually made of such materials as a shell, stone, bone, plastic, glass, pearl or wood. Also, they have a small hole which is drilled for threading or stringing. Note that these little things have a huge history and origin.
Traditional types of beads: How do we define them?
It is a well-known fact that traditional beads are divided into several categories. As far as we know, beads types are based on a few special criteria:
- accessories which they are made from;
- the method used in their creation;
- site or time of emergence;
- some peculiar features;
- general form.
When it comes to such types of beads as millefiori and cloisonne, multiple categories can overlay easily.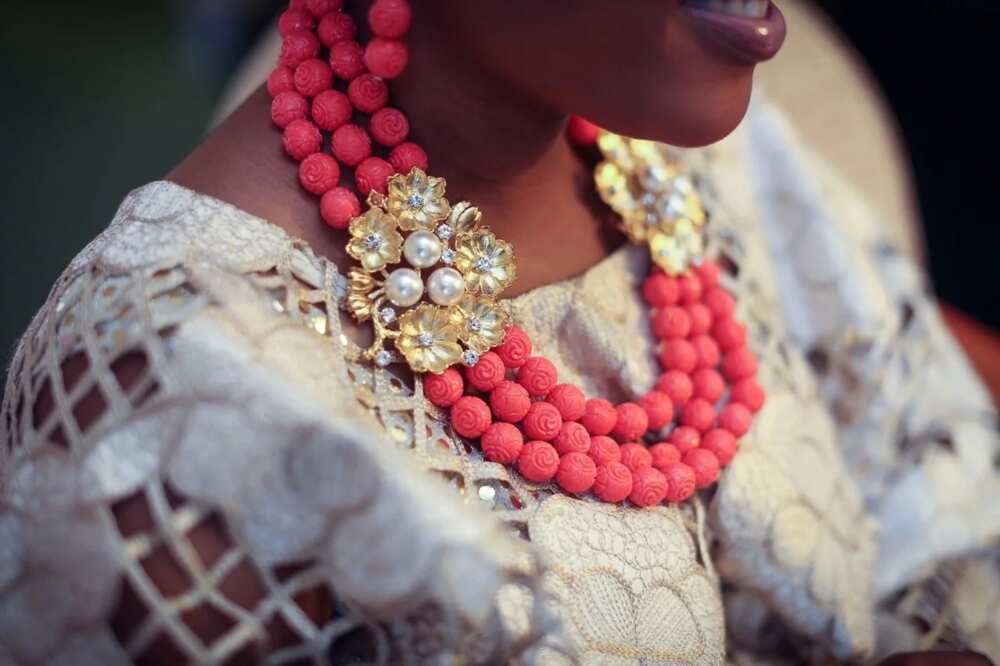 Nowadays, there are different types of traditional beads:
1) Aggry beads;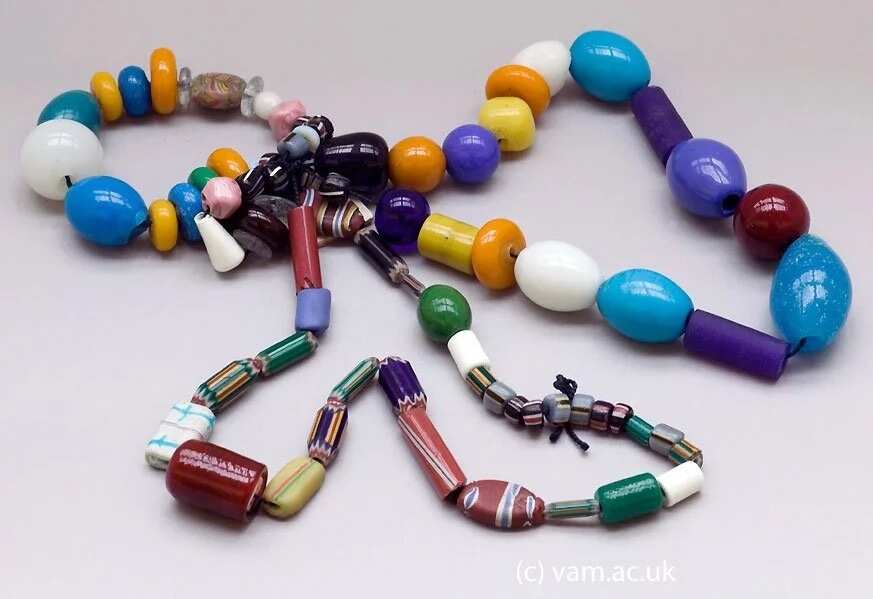 2) Chevron beads;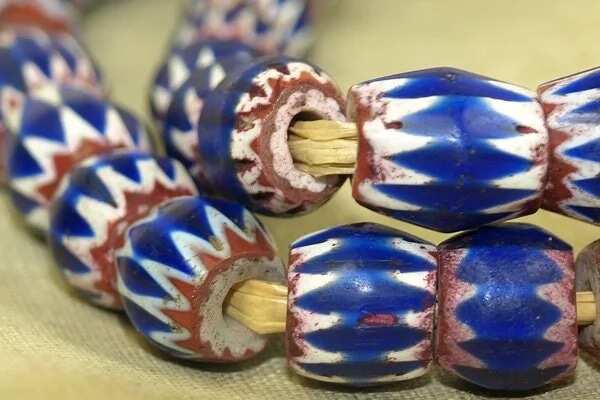 3) Glass beads;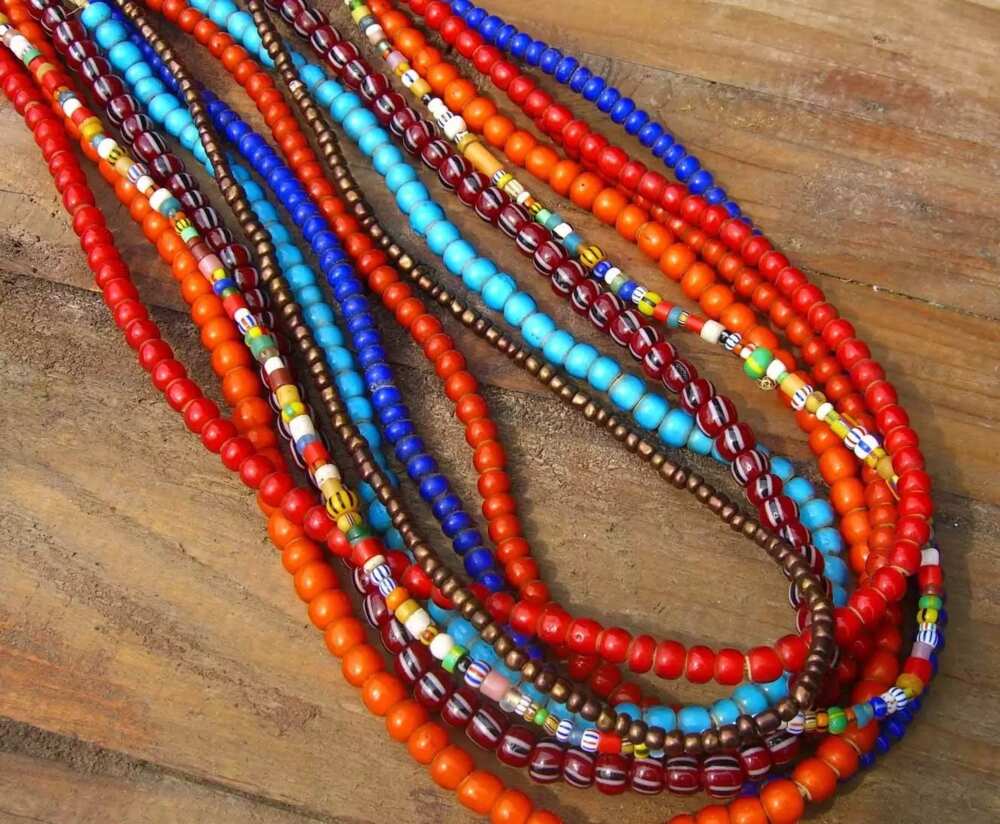 4) Faturan beads;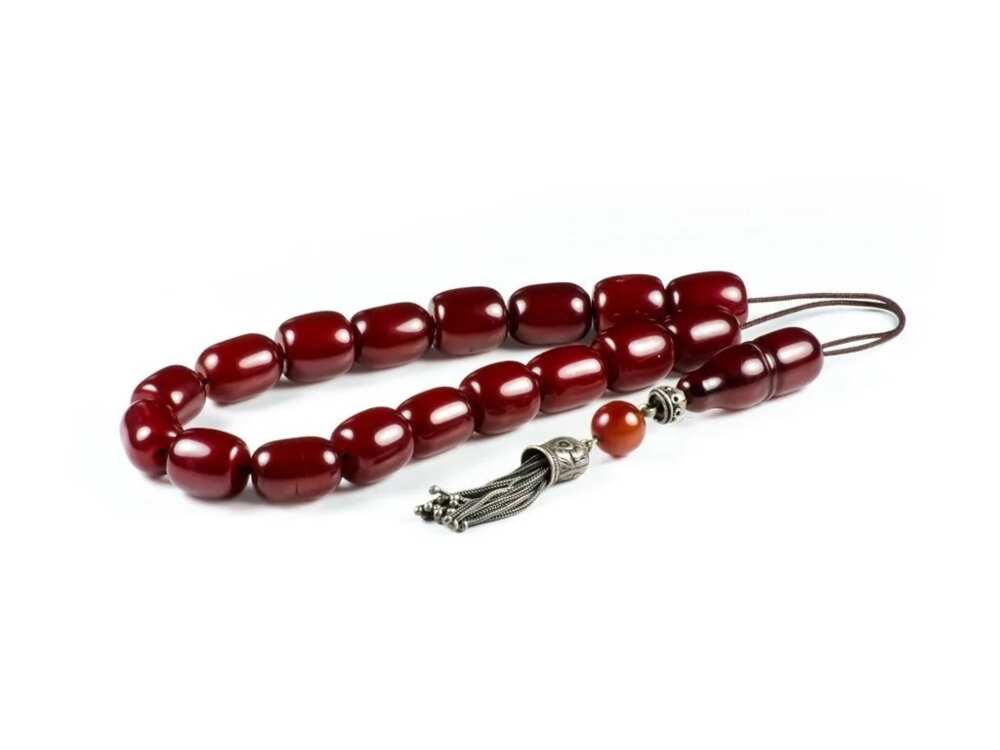 5) Hair pipe beads;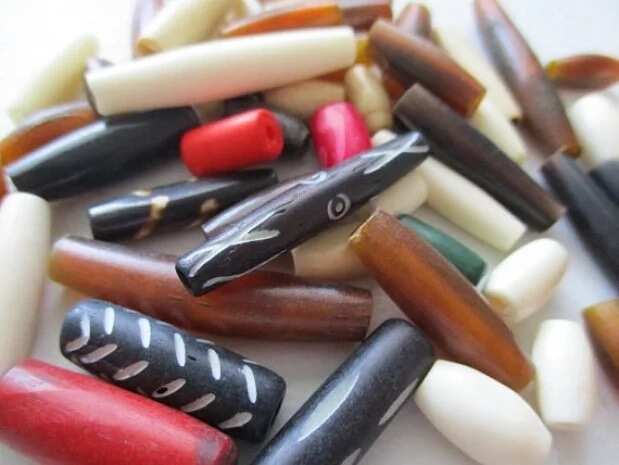 6) Heishe beads;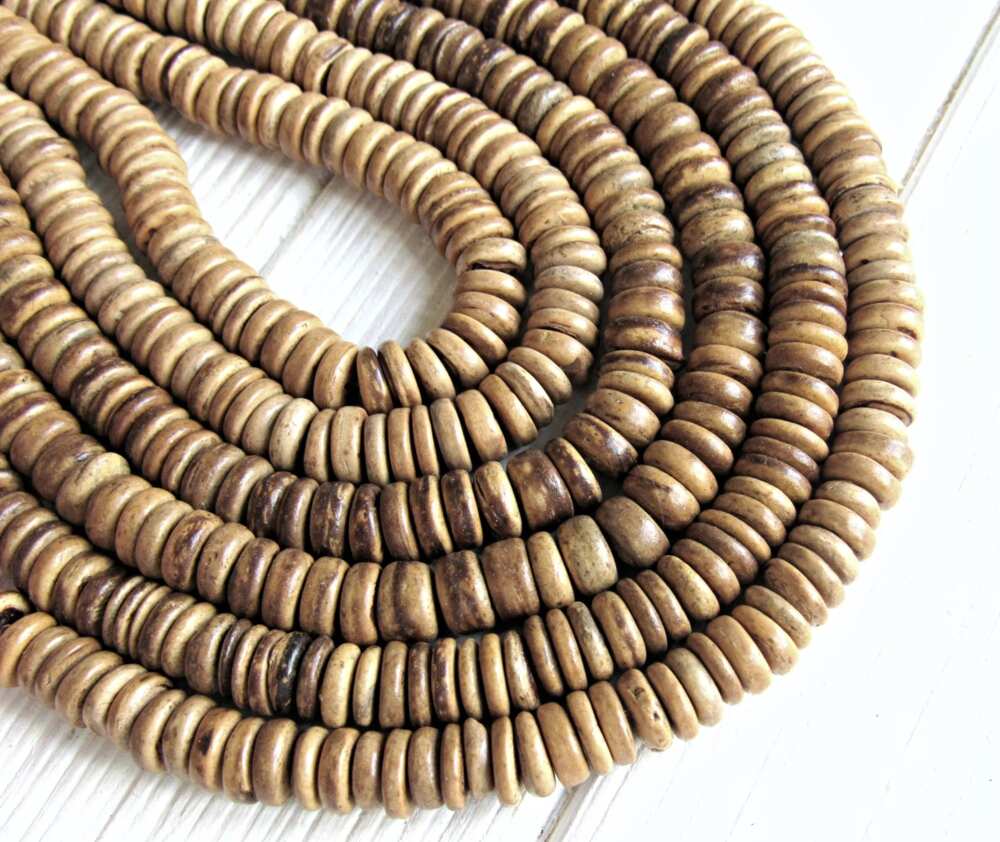 7) Kiffa beads;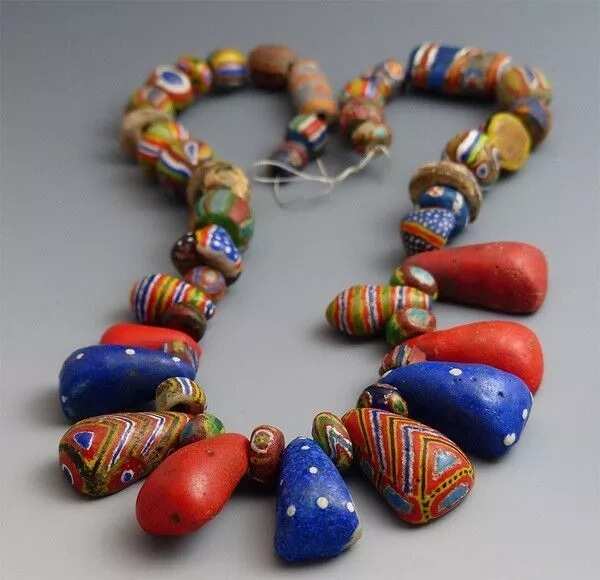 8) Love beads;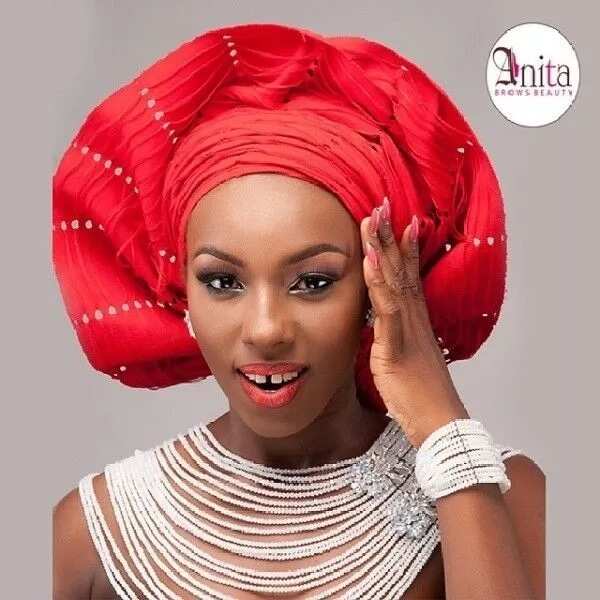 9) Millefiori beads;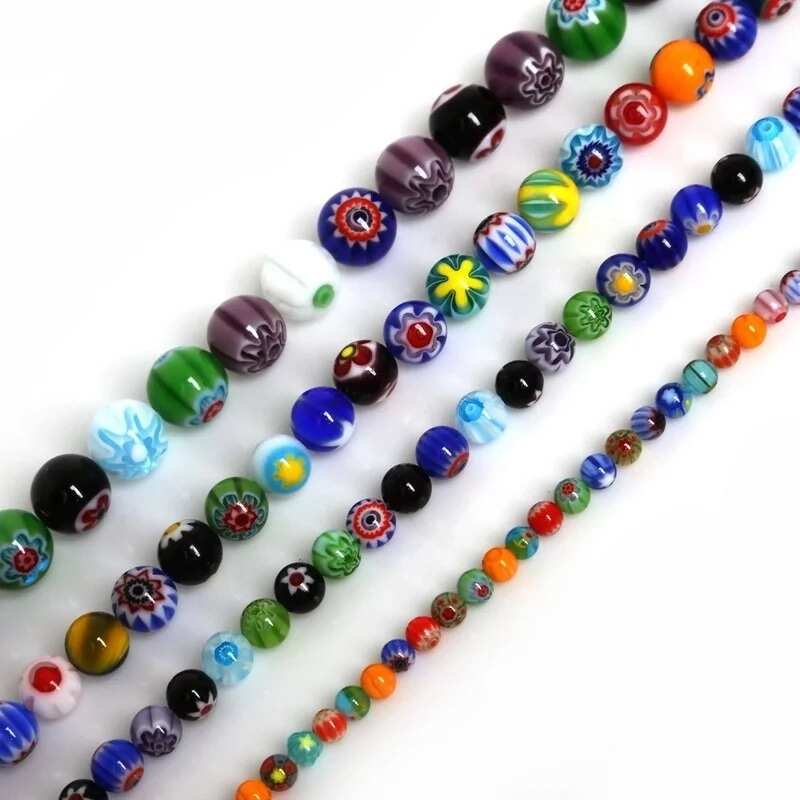 10) Murano beads;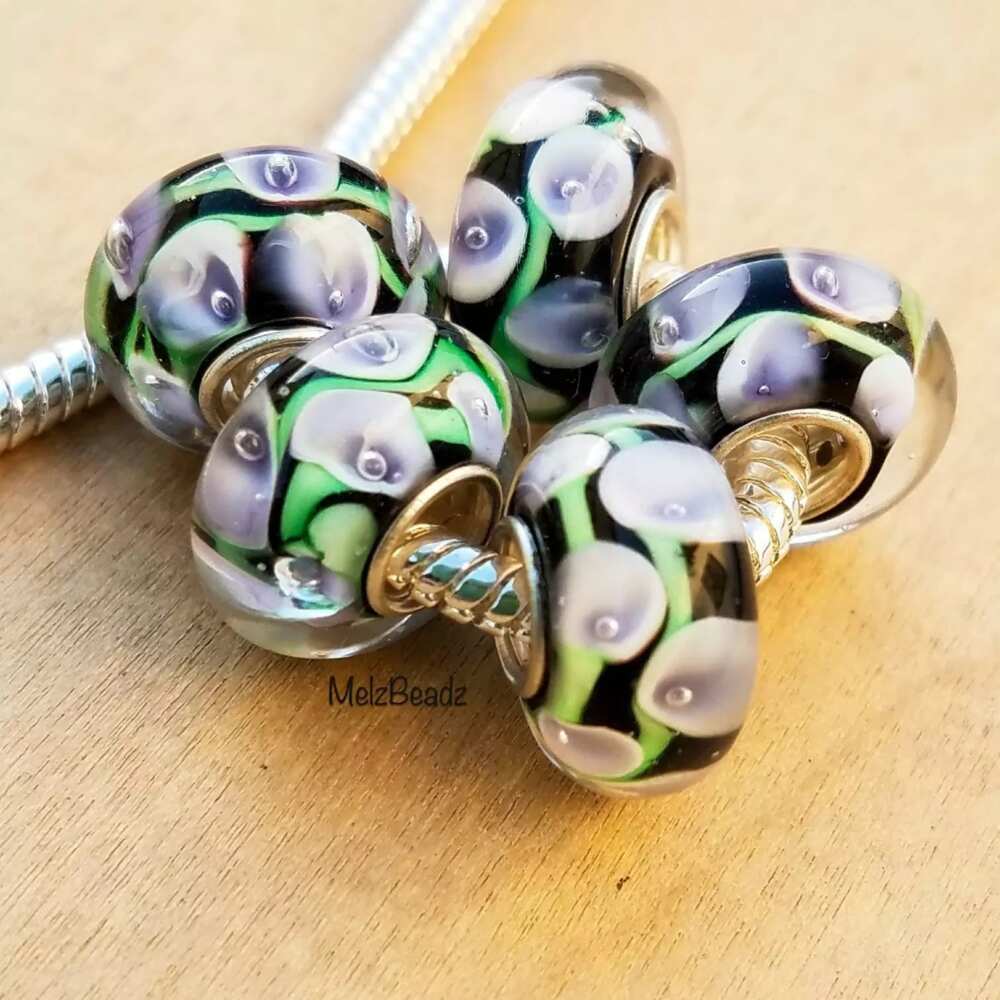 11) Peranakan cut beads;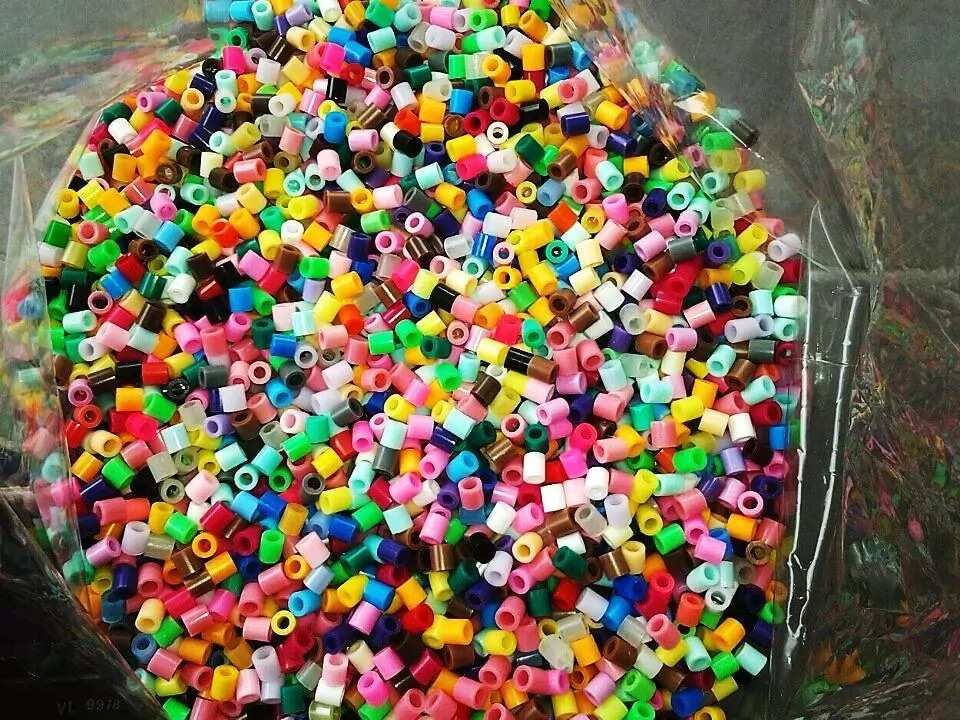 12) Powder glass beads;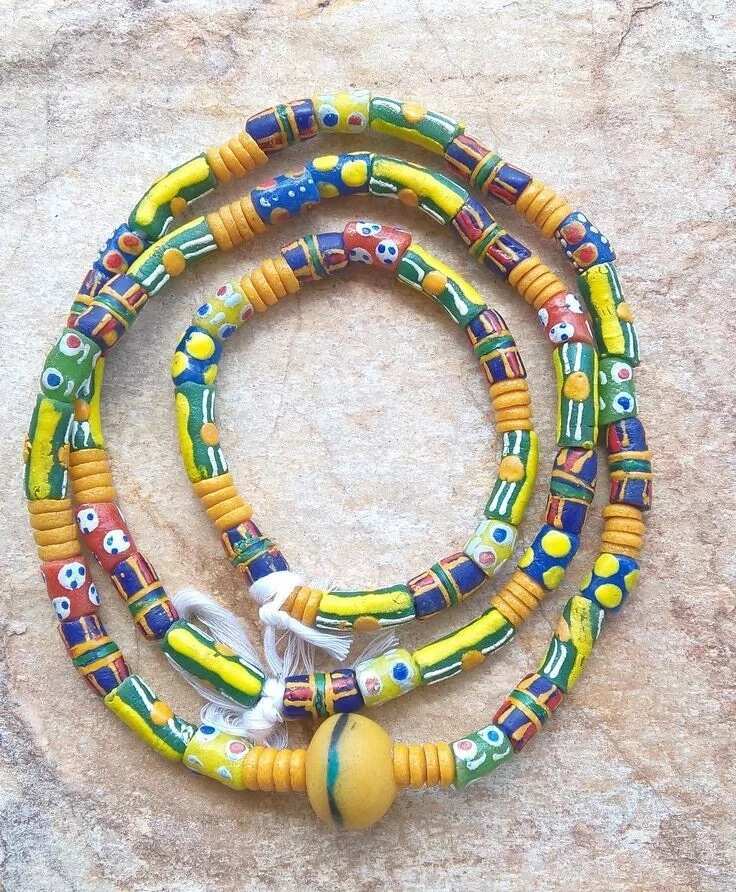 13) Seed beads;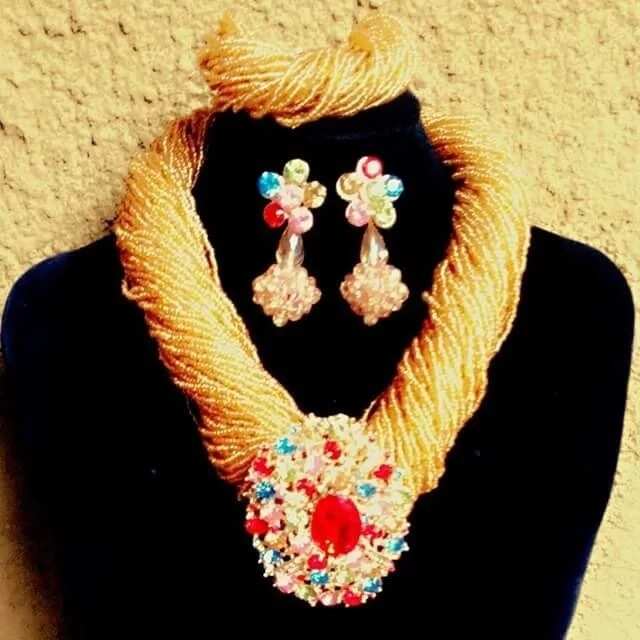 14) Sequin beads;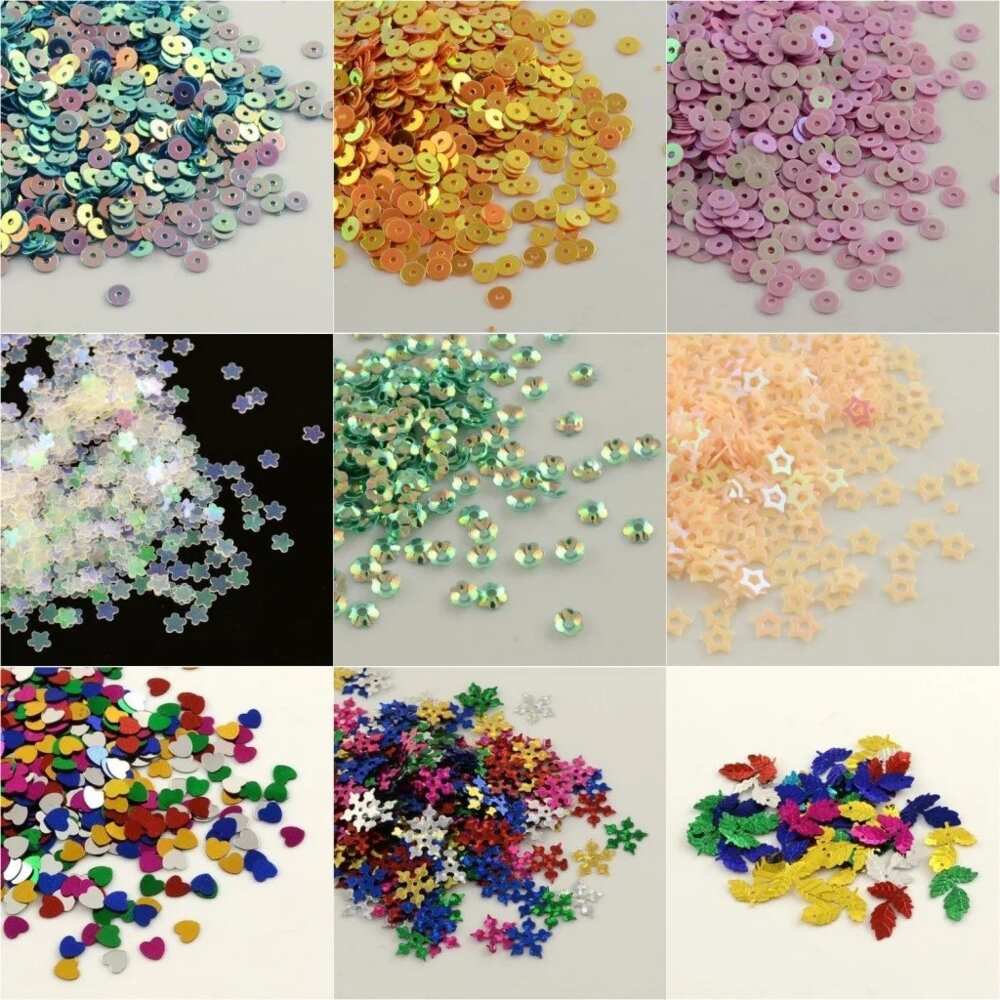 15) Trade beads;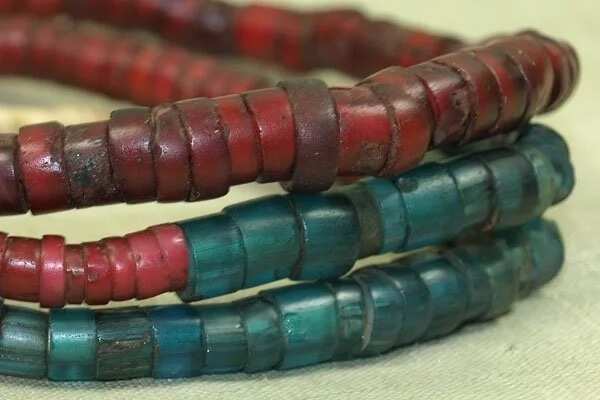 16) Wampum beads.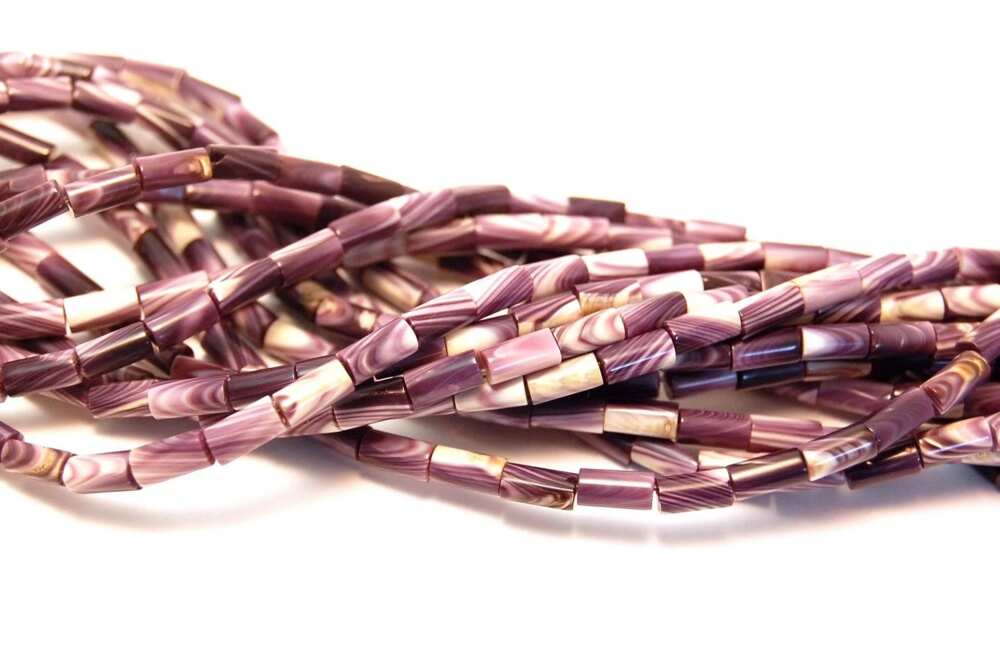 What are the latest Nigerian beads styles?
One should note here that beads are important for Nigerians. We wear them both for casual event and special occasion. Usually, beads are worn with traditional attires made of Ankara prints, George, lace, and others. It is well known that beads beautify any woman and make any anyone look stylish at an event.
Nigerian beaded necklaces became very popular among African women due to their pliability and the gorgeous look. Besides, the latest bead designs are breathtakingly vibrant because you can find usual strings of traditional red beads ornamented with trendy broaches, coulombs, bijou stones and Swarovski crystals.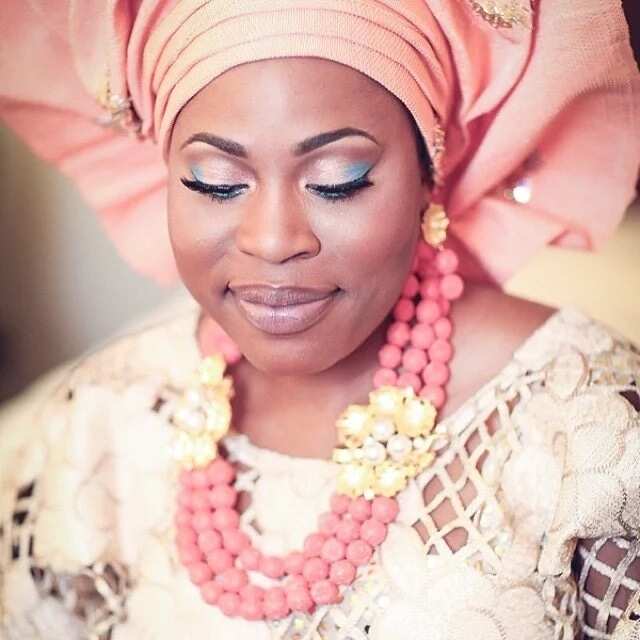 It is a well-known fact that in some parts of the country, Nigerian brides would wear red coral beads during their traditional engagement or marriage. Nowadays, we can see many new Nigerian beads designs which are made from different modern materials. So, it is not surprising to see beads made of such materials as a pearl, wood, glass and crystals, plant seeds, metal, bugles, millefiori, crackle glass, semi-precious stones, gem chips, shells, nacre and even cloisonne.
To sum everything up, beads, which are made of the above-mentioned materials have become more and more popular. What is more, traditional red coral beads are still in trend. By the way, this traditional bijouterie is still used as the Edo wedding coral beads or for the princess clothes.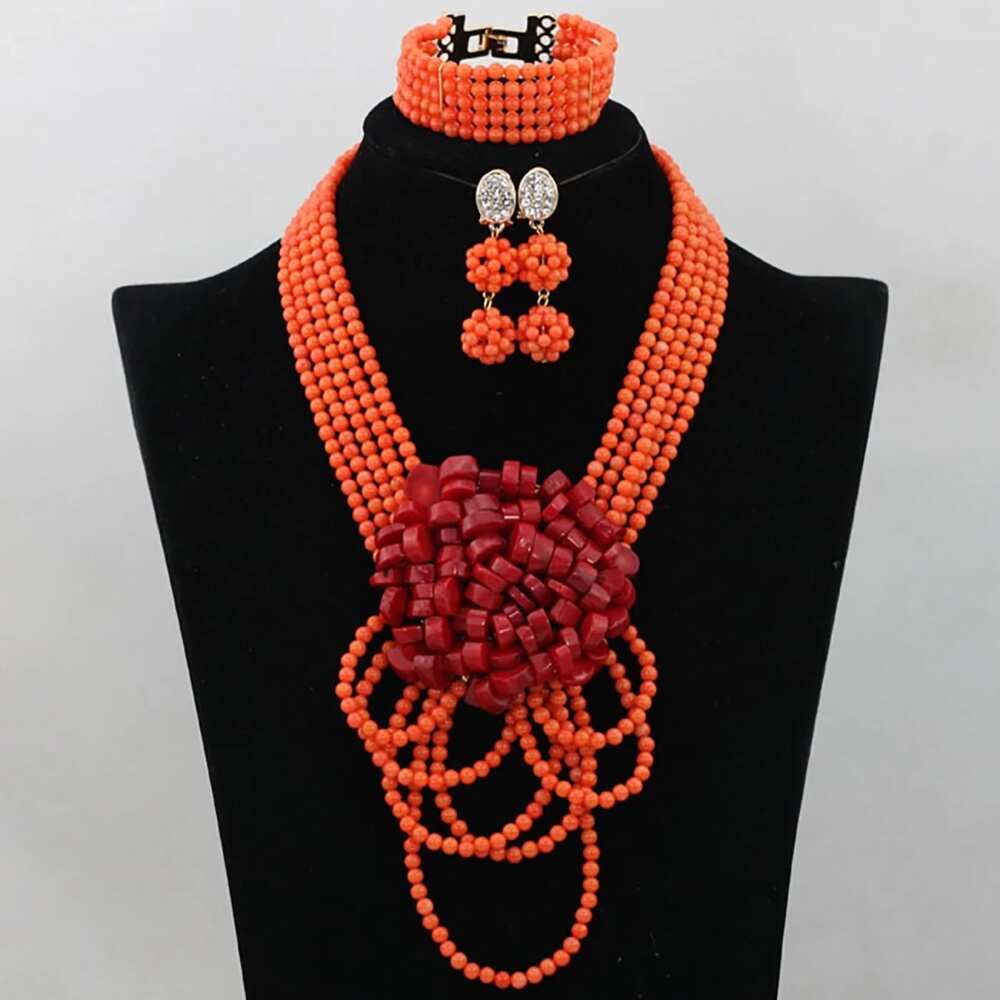 It goes without saying that every woman in the world wants to be the prettiest. The important point is that not everyone can afford shiny new jewelry, so many smart ladies make beautiful beads with their own hands. All you need is a little patience and inspiration. What is more, you can make even prettier beads than you can find at the shop. So, best wishes and good luck!
READ ALSO: Nigerian traditional art and culture
Source: Legit.ng