Tomato production in Nigeria: which regions are the most successful?
Nigeria is ranked the 16th country on the global tomato production scale. Entrepreneurs earn millions on tomatoes! You can become one of them! Read this tomato production guide and find the most successful state to start your business in Nigeria!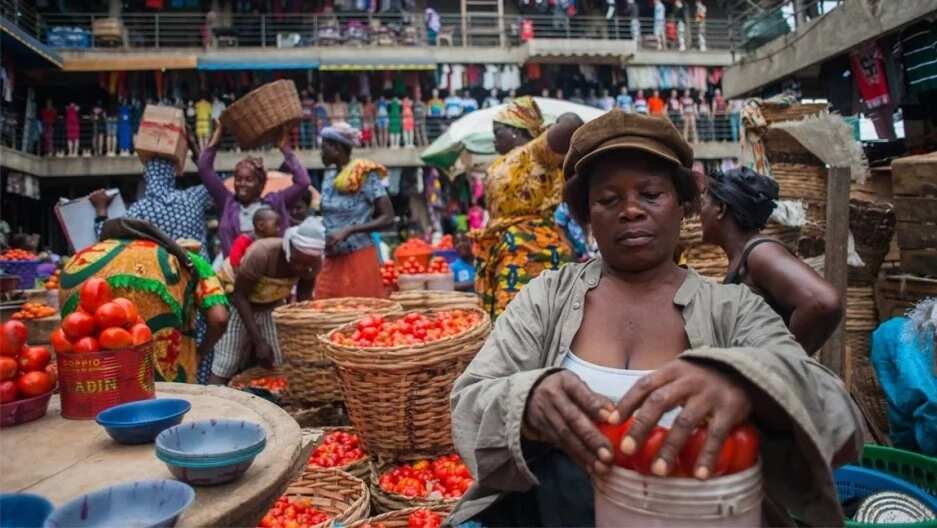 Best regions for tomato production in Nigeria!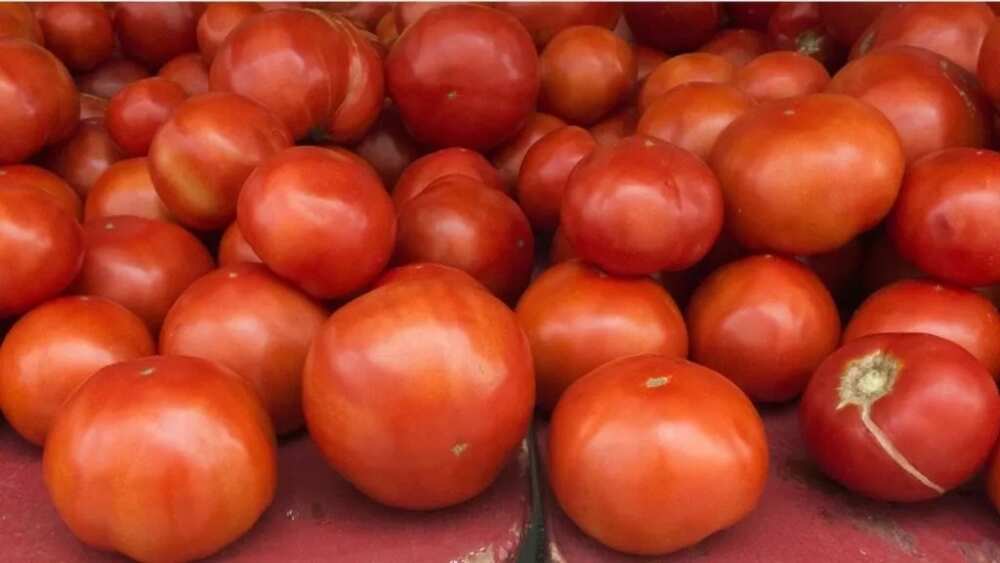 Tomato products are cultivated in most states in Nigeria. There are even leaders in tomato production industry! It includes states like:
- Kano;
- Taraba;
- Gombe;
- Bauchi;
- Kaduna;
- Sokoto;
- Zamfara;
- Katsina;
- Jigawa.
All these states produce about 80% of all tomatoes in the country. Kano is the most successful region in this area. Nigeria also provides about 2% of total world tomatoes production. Still, the country does not get about 45 percent of the tomatoes due to the poor food supply chain.
Every year Nigeria loses about 750 thousand tons of tomatoes due to the bad food supply chain. It costs millions of Naira. It also leads to the lack of tomatoes in the country. Only in 2009, the Federal Government had to buy tomato paste worth about 16 billion Naira to support the inner demand of the country.
Commercial Tomato Production Trend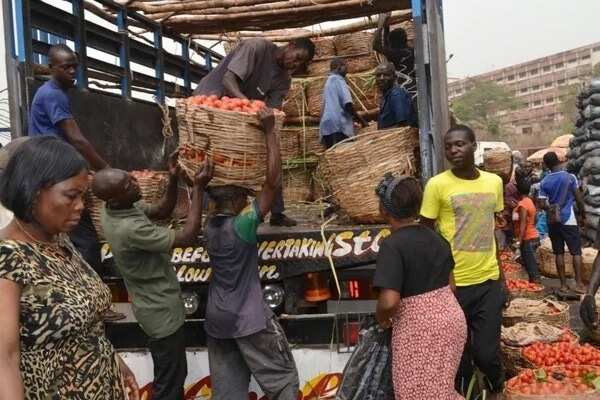 The majority of tomatoes grow in the northern part of the country. They grow in the temperature range between 25 and 34 degree Celsius. Tomatoes are also very sensible to humidity and rain. The highest yield of tomatoes is provided by states like Jigawa, Delta, Kwara, Oyo, Borno, Bauchi, and Plateau. The planting tomato season in these areas is from August to September.
The highest yield of tomato in the history of Nigeria was recorded in 2010. The overall value of this highest yield was $687, 610, 000. Still, it couldn`t satisfy Nigerians. The national demand for fresh tomatoes in Nigeria is about 2-3 million tons every year. Due to the poor production chain, Nigerians waste from 750 000 to 1, 350, 000 tons of tomatoes.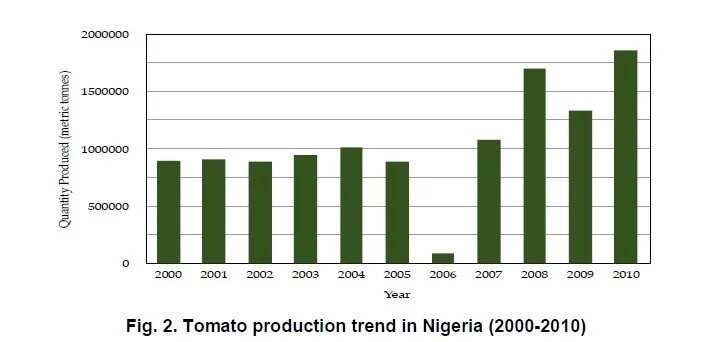 How can you help with these tomato wastes? Some of us do not ask these questions but just take a chance. Consider the following two examples for the profitability of tomato production in Nigeria!
Tomato Jos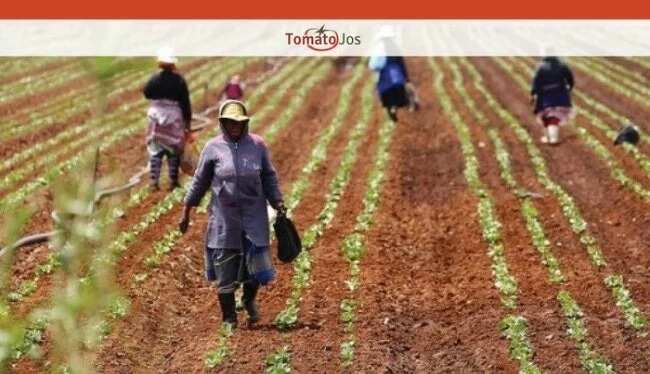 This company was started in 2014 by Mira Mehta and Shane Kiernan. It was the first social business model in farming for Nigeria. The main idea was to revolutionize the commercial tomato production in Nigeria!
Mira worked at an NGO when she created her business model for tomato production. According to Mira, she noticed the downsides of this business when she worked in tomato fields. Some tomatoes just couldn`t be sold because farmers did not reach them. Eventually, these tomatoes became rotten.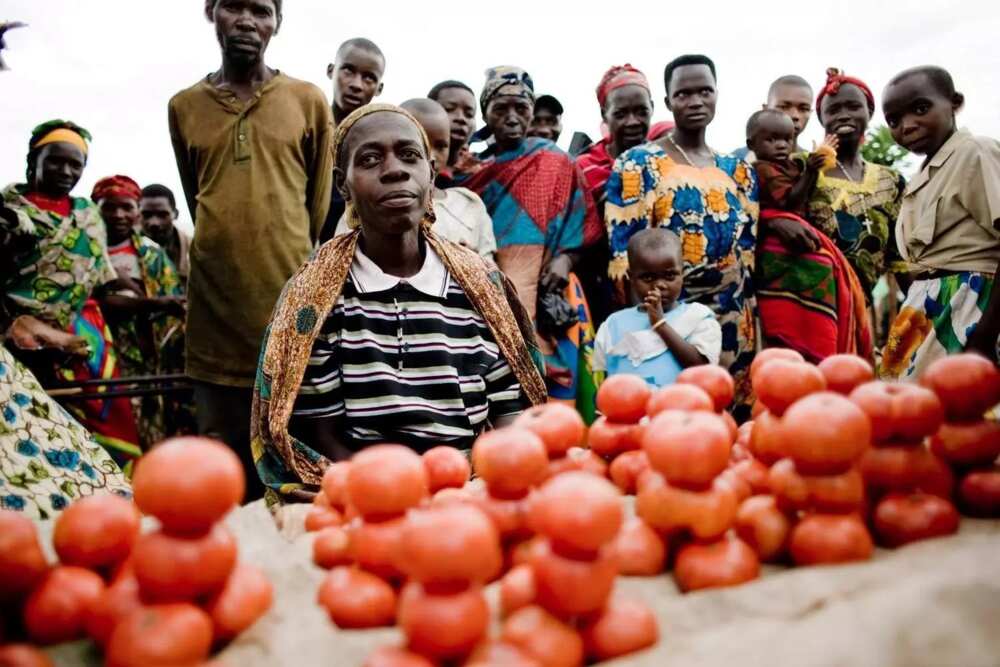 Mira also noticed that Nigeria spent millions of dollars on the purchase of tomato paste. She conducted an economic analysis of tomato production in Nigeria and decided to start tomato paste business.
She helps Nigeria to satisfy demands of local markets. About 100 smallholder tomato farmers in the country have already joined Tomato Jos.
The pilot version of this production started in the Nassarawa State. About $55 000 was contributed to this business with the help of the Kickstarter platform. Mira Mehta continues to raise money for her projects. She has already set a goal to raise 2 million dollars for her program this year.
Aliko Dangote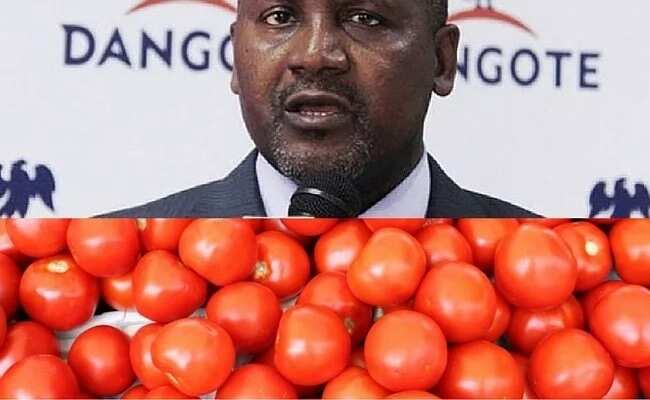 READ ALSO:Hydroponics farming in Nigeria
You won`t believe it but Aliko Dangote also takes part in the production of tomato in Nigeria. He is the richest man not only in Nigeria but whole of Africa. A few years ago, he opened a tomato processing facility in Kano State. This venture cost him about $20 million. According to his plan, the tomato processing company in Kano should take the place of tomato paste import.
The new processing tomato plant was built by a Swiss Company. It has the capacity to process and produce about 400 000 tons of tomato every year. The huge tomato market in Nigeria is one of the reasons why Dangote wants it. He is sure that Nigeria is more than capable of overcoming the problems of tomato production.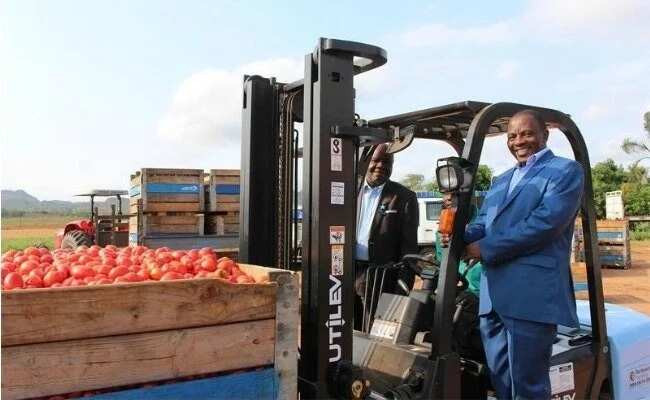 Aliko Dangote is not the only one who can enjoy the benefits of tomato production. He guaranteed that small farmers would get $700 per ton if they sell tomatoes to his plant. The statistics of tomato production shows that an average price per ton of tomatoes in the market is about $350. It means that Aliko Dangote is ready to pay double the price to support farmers.
Problems of Tomato Production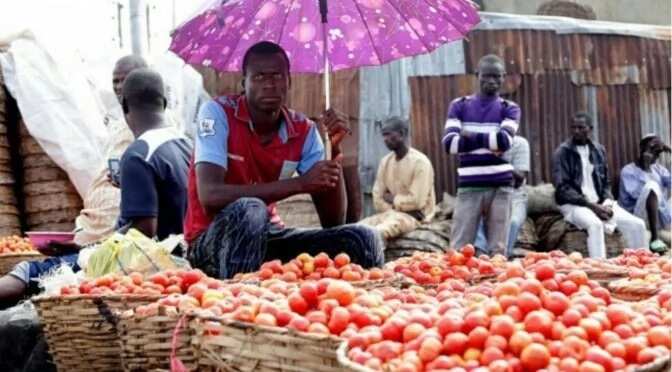 But our tomato producers in Nigeria would have to overcome these problems:
- Tomatoes are first raised in the nurseries before they enter the field. The nursery supplies, greenhouse, fertilizers, and seeds are not cheap in Nigeria. Most of them are not produced in our country. So, farmers have problems with buying them.
- Transportation problems. Nigerian farmers usually put tomatoes in baskets. These baskets can be packed on the top of each other. Which means that the lower layers of tomatoes get crushed. Every third tomato is destroyed this way.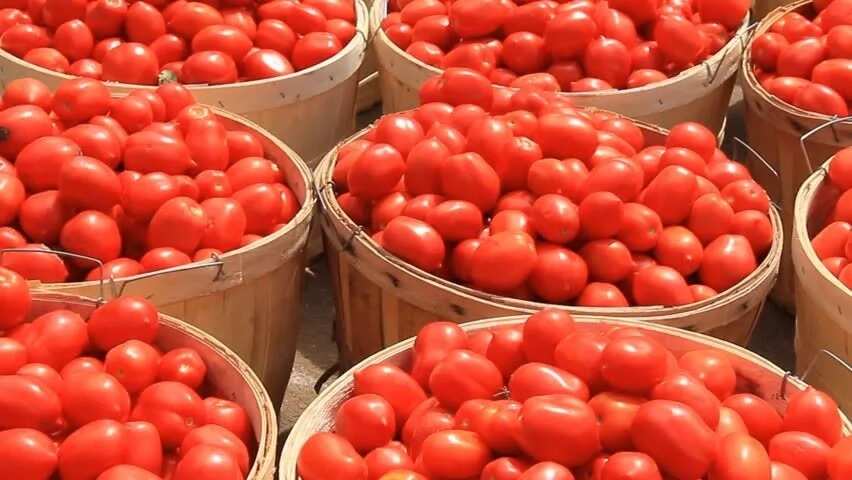 - Marketing challenges. Farmers usually hand the tomatoes to the middlemen. These people do not care much of the packaging system of tomatoes.
- The Federal Government does not provide any system to check the quality of tomatoes and tomato prices.
What can you do with tomato production?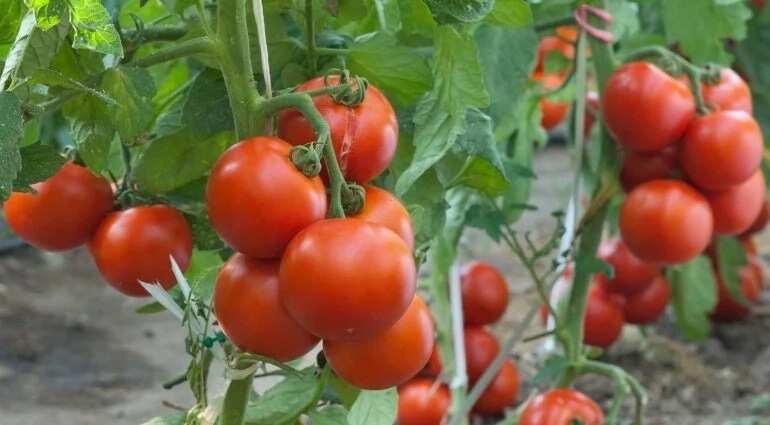 Tomato production in Nigeria is not an easy market, but it also promises profits. Take a look at Aliko Dangote! The richest man in Africa has also started the tomato production business in Nigeria. The story of Mira Mehta also shows that people believe in the tomato market.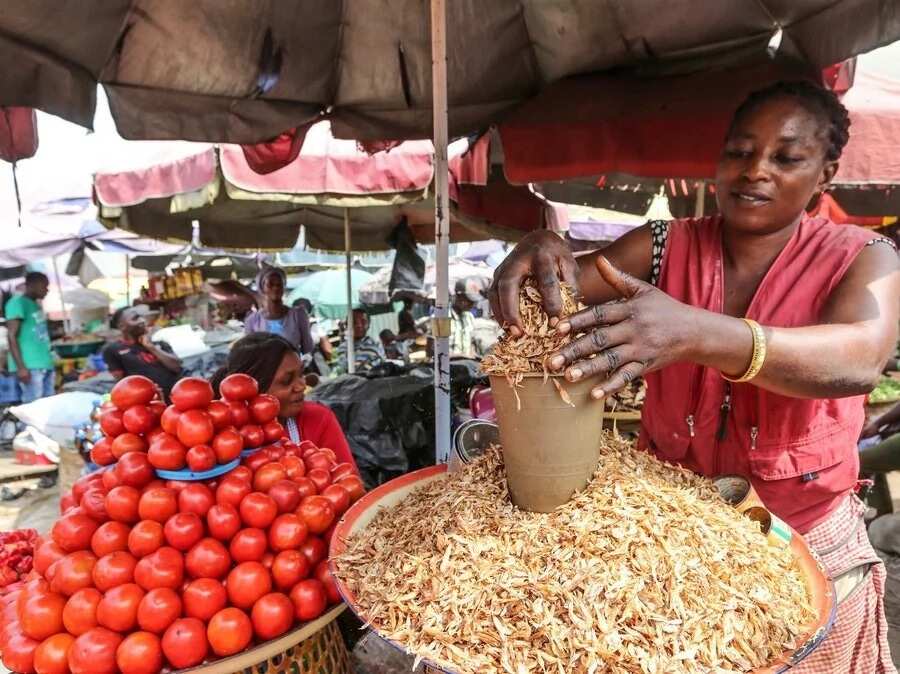 The Federal Government of Nigeria has also provided agricultural loans for individuals who want to start their small farm business. You can be one of these people! Despite Nigeria being one of the biggest tomato producers, it buys about 80% of tomato paste from China. Change this! You can help Aliko Dangote and Mira Mehta to change these numbers! Tomato farmers can overcome the problems of tomato production in Nigeria!
READ ALSO: Sectors of the Nigerian economy
Source: Legit.ng