Plain and pattern ankara styles
Do you know the basic rules of rocking the plain and pattern ankara styles combination? Don't worry if you're not sure, this article is your answer and your fashion guide to becoming real Fashionista.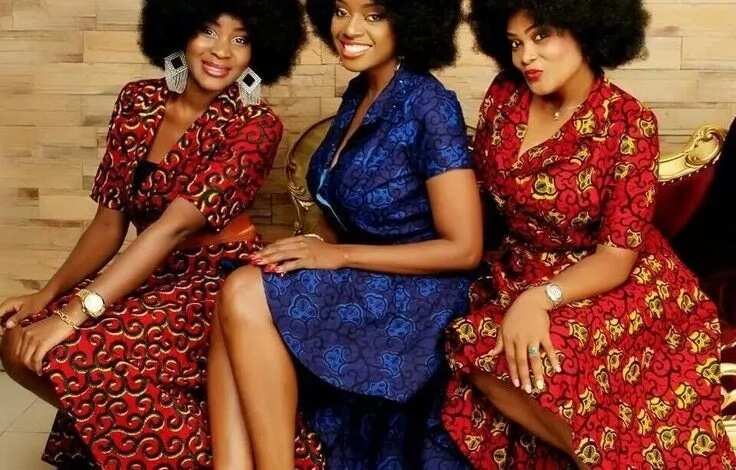 Plain and pattern ankara styles steadily remain at the peak of popularity in the world of fashion. There is no Nigerian woman who does not have trendy ankara style outfits in her wardrobe.
Though the majority of fashionistas are puzzled when it comes to gorgeously combining such different designs. This is because you want to look bright and interesting and at the same time to stay feminine and elegant.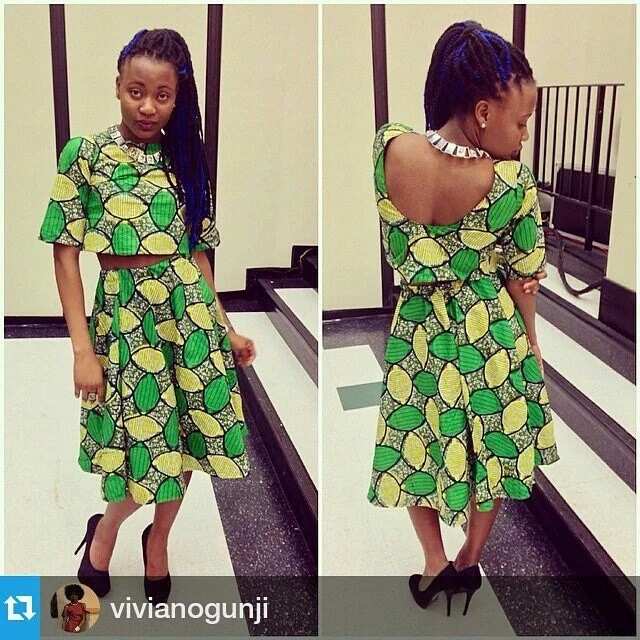 Of course, choosing ankara designs that don't emphasize shortcomings of your figure, but highlight and accentuates the good part is a real art.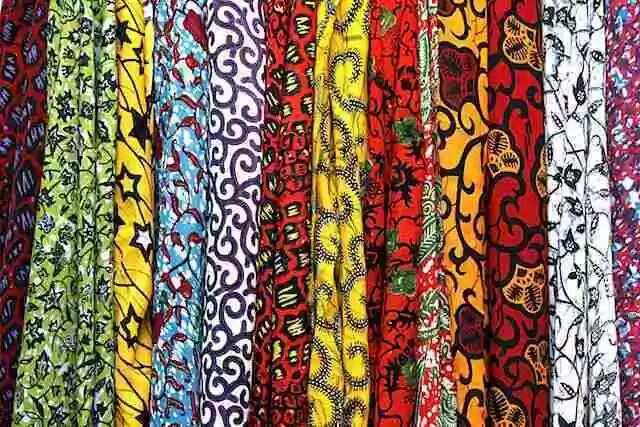 Here we will talk about the main rules of combination of plain and pattern ankara styles.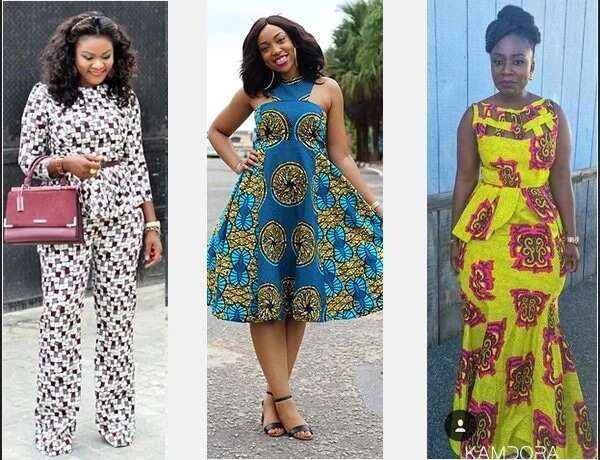 What does plain ankara styles for ladies mean? This is when your costume from head to toe, happens to be one solid color. There are different variations. Of course, monotony has its benefits. One main one is that it draws attention to you in a different way as most people will take notice. It also creates a powerful vertical line that visually increases height, thus, making you look slimmer.
The magic of plain ankara gowns and ankara styles in trousers and blouses is that you do not need to have the same colour for the entire costume but generally similar shades of the same colour. You can mix almost any colours of different shades, creating interesting images.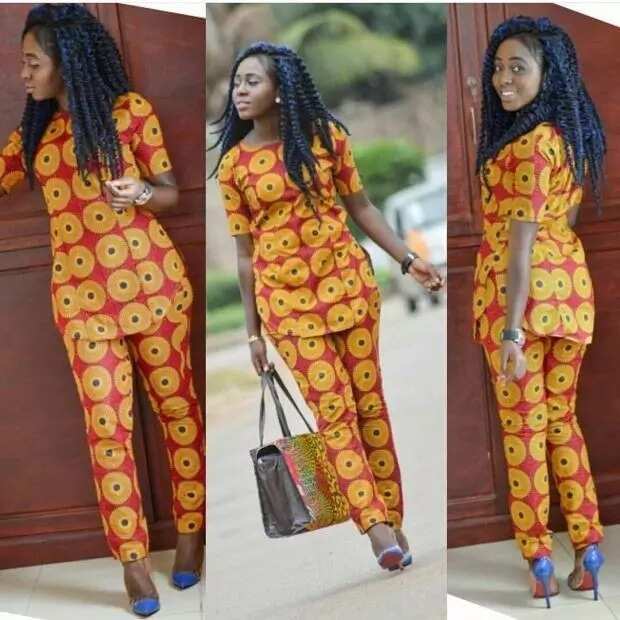 It is advisable to use lighter shades in the upper part of the outfit and darker at the bottom as this shows off a flattering proportion. Interesting variations can be created by the tandem of gray, brown, yellow and blue shades.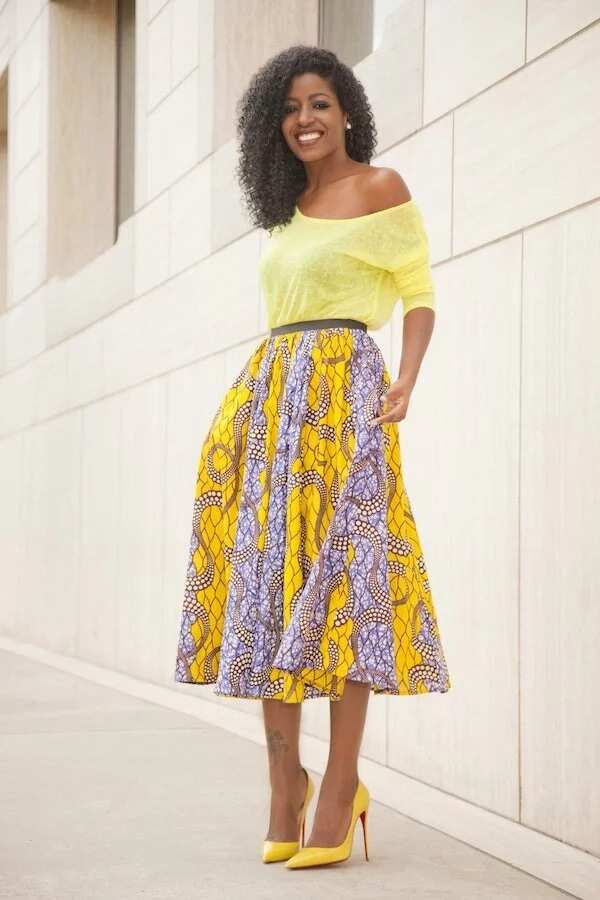 READ ALSO: Ankara styles for couples 2017
When talking about the monotony, we should not think that the whole ensemble is limited to one texture. If different parts are made of materials of different textures, but almost all of them in one color – it's going to look awesome. Such textures like tweed, jacquard patterns and other types of relief will create an interesting image without colors and at the same time will not break the vertical appeal. This will make you look slimmer. If you want to look more sultry, you can add a silk or chiffon scarf to the ensemble. Lace or velvet will also add luxury and maybe a leather belt.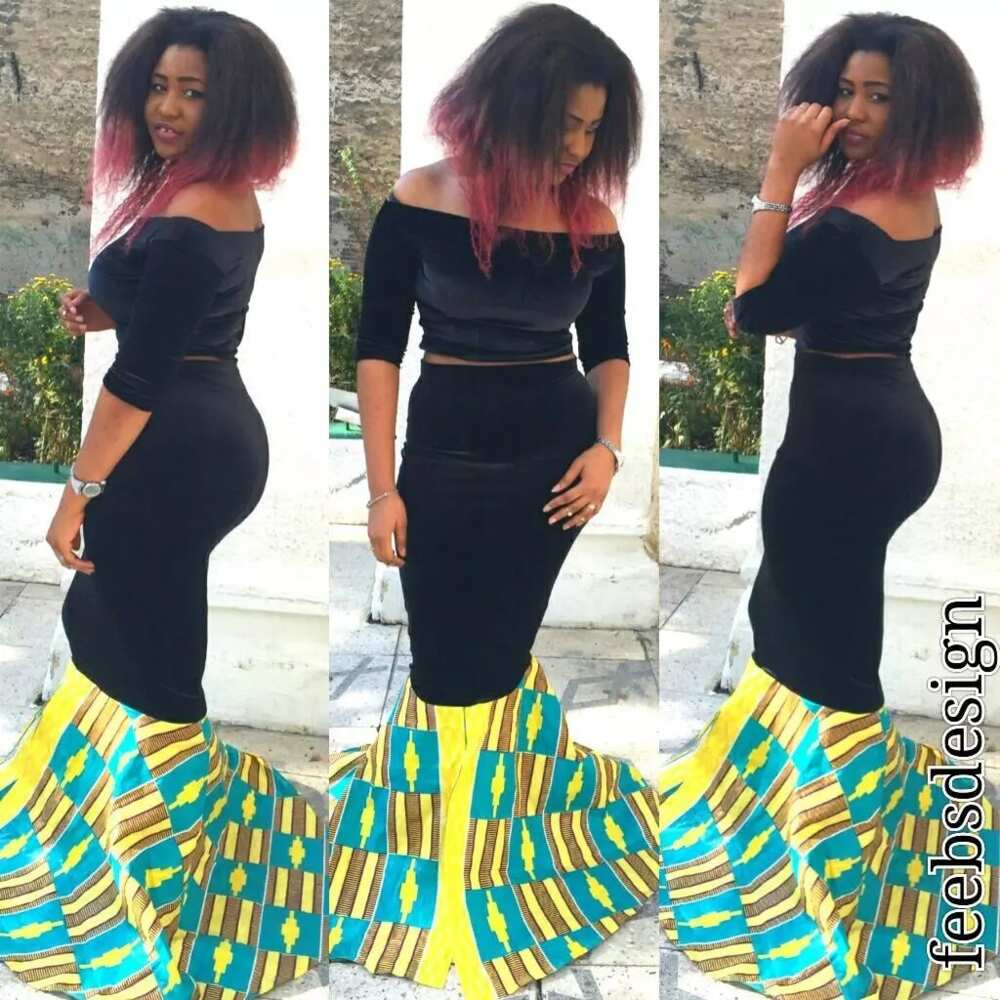 Trendy ankara styles: patterns
It is easy to make mistakes when combining clothes with patterns. Most prints are self-sufficient, and any wrong combination will not look creative, but unattractive.
It is good to love yourself, but you need to assess all your shortcomings, not to emphasize them. If you are not sure about any combination, then do not wear more than two different designs with ankara patterns.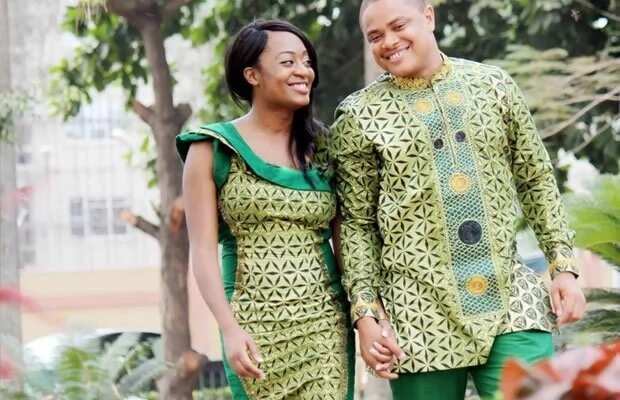 Ankara styles for ladies: basic rules
Before you start thinking over whether flower patterns can be combined with zebra prints, for example, cut out two strips of the different patterns. You should observe how they look together. However, there are some nuances. Same prints should differ in size. For example, if you put on polka-dot skirt, then it would be ideal to choose a blouse, T-shirt or top with smaller dots.
One of the most common prints that can be found in every woman's wardrobe is the floral ankara fashion. The most pleasant is that such combination fits almost all outfit designs.
If you do not want to look like a leader of a tribe, choose your accessories very carefully. If the pattern in clothing is very obvious, then supplements must be restrained.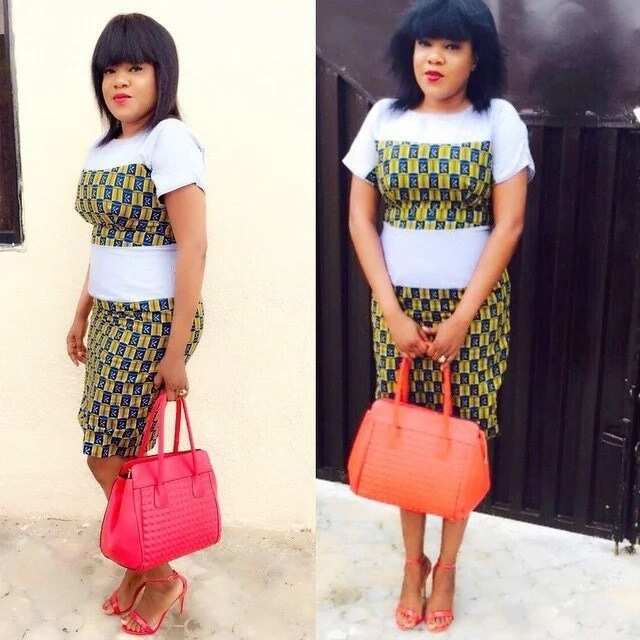 Going for a simple style is one of the most important rules that prevents you from looking like a clown. When choosing clothes with bright and unique ankara styles, pay attention to the style. It should be simple. Attention can be attracted only by one feature of the clothing.
Opt for contrast. This technique is more suitable for advanced fashionistas since it requires some skillful work with color.
Have a look at latest plain and pattern ankara styles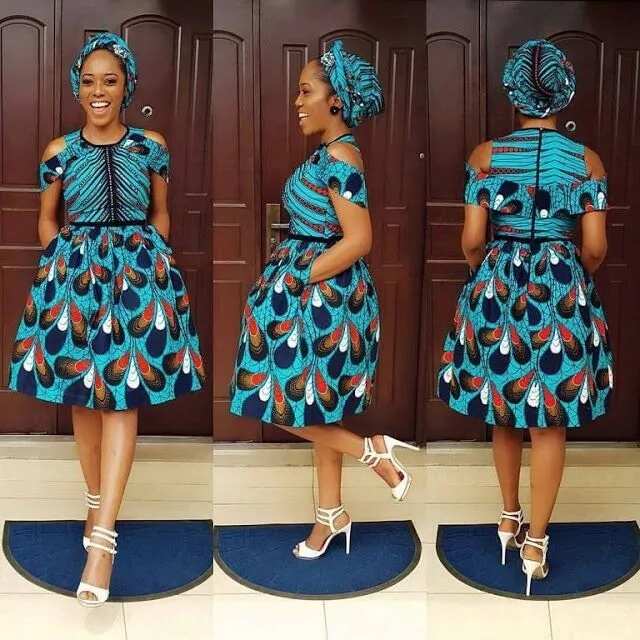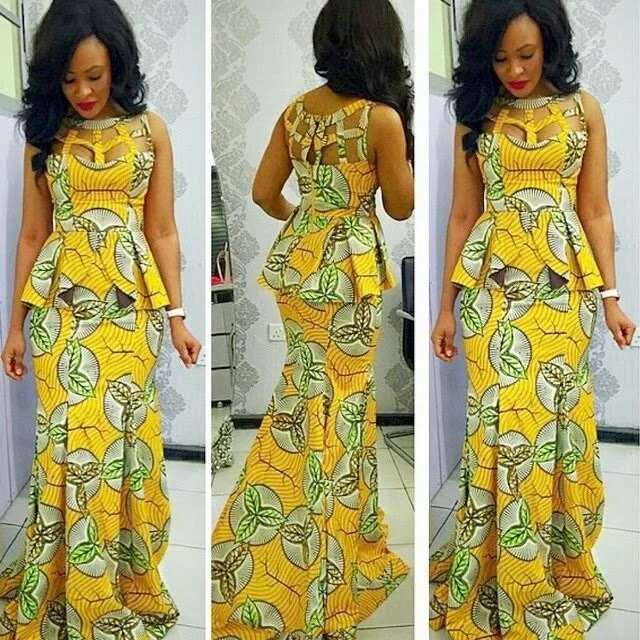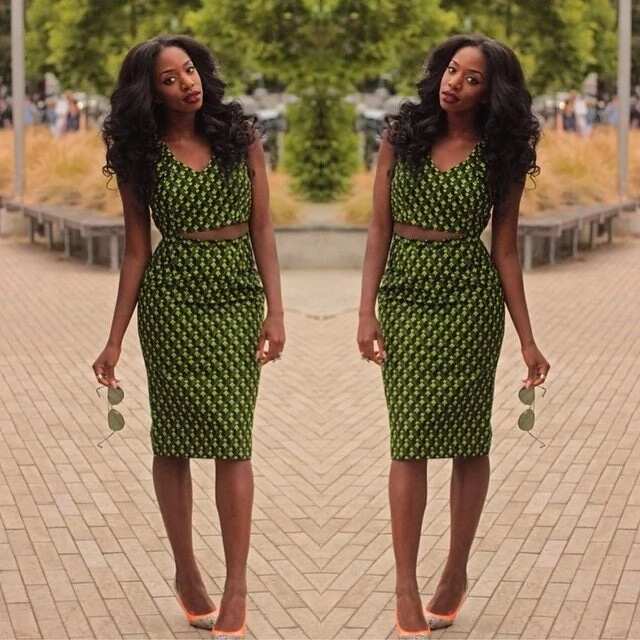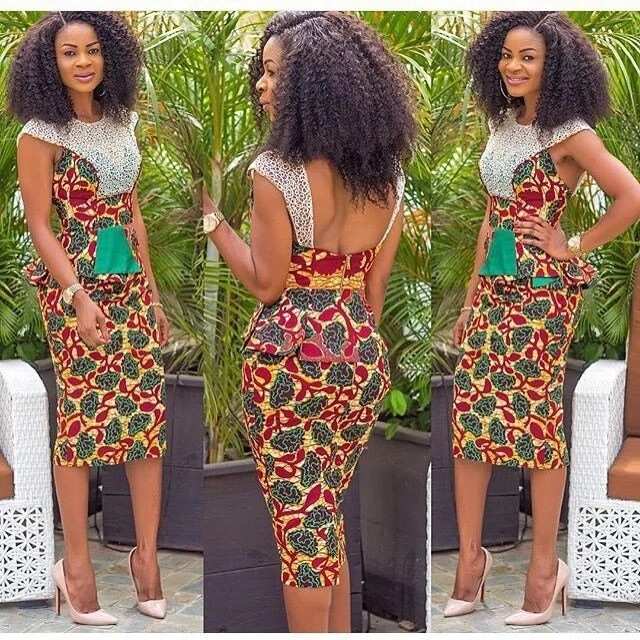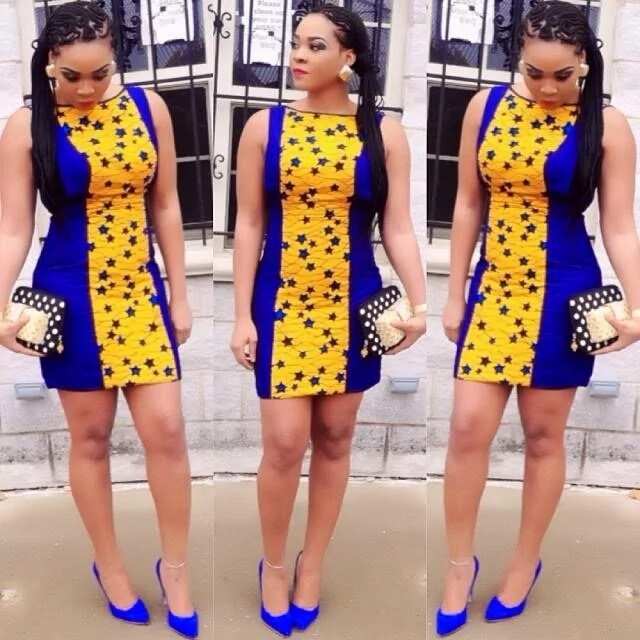 Remember that any outfit should fit not only your figure but the occasion as well. If you go for a colorful and bright ankara gown to an official meeting, people may not understand your choice of outfit. Try to choose the color combinations and styles that fit your figure and do not emphasize the problem zones of your body. Don't forget that there are events and occasions which require more strict dress code.
READ ALSO: Latest lace gown styles in Nigeria
Source: Legit.ng