Woman severely battered by two angry men over alleged disrespect
- A Nigerian woman named Gloria has faced assault from two men in Delta state
- Gloria claims to have been battered in the presence of her son by two men over alleged disrespect
- The assaulted woman loses three months pregnancy due to the severity of the beating she got
A social media user has reported the unjustly case of Gloria who suffered assault in the hands of two men in Delta state. According to the victim, she was battered to stupor for asking a simple question regarding a right to passage on a frequently used road by other members of the public.
READ ALSO: See these awesome photos of bride and her male bridemaids
Recounting her experience, Gloria claimed she had obeyed when she was first told by Andy Obada, a tenant of an apartment to stop passing the road by his house, which she described as a shortcut route to her own house.
The incident which happened in Delta state, according to reports, resulted in Gloria losing her three months old pregnancy. Legit.ng earlier reported how a hospital reacted to an alleged negligent killing of a pregnant woman.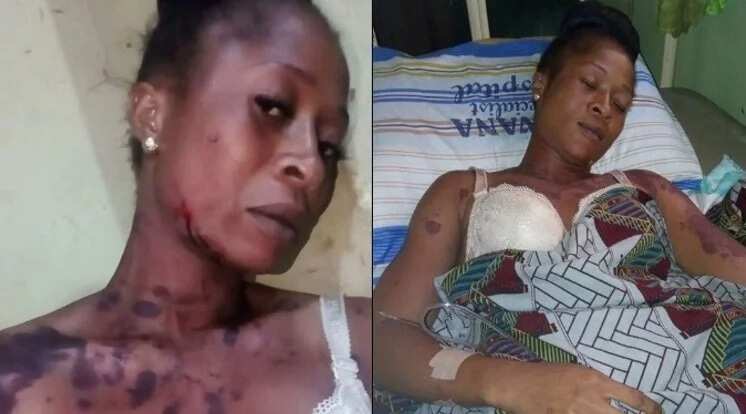 In her story, Gloria was walking home on May 20, at around 9pm, given it was really late, she decided to pass through the short route with her son in order to make it home early. Her decision was solid after she saw other people passing the same route.
She said: "On the 20th of may at about 9pm I was coming from my mum place with my son and my friend Ruth.It was late and we were rushing home. Getting in front of Andy Obada's Compound, (He's a tenant) that compound is a short-cut to my house. I didn't pass through the compound but I saw people passing there."
READ ALSO: Stunning photos of Nigerian twin sisters who are too beautiful for words
Unfortunately, Andy Obada sat outside smoking with his friend and she approached him asking why she was not allowed to pass the road as he had earlier warned. Before she could finish her statement, Andy attacked her in the presence of her son and beat Gloria to stupor.
She said: "He slapped me and started beating me in presence of my son and friend. I fell on the floor and he beat me and his friend that was with him was now telling me I shouldn't have asked him that question and that I deserve the beating I was given."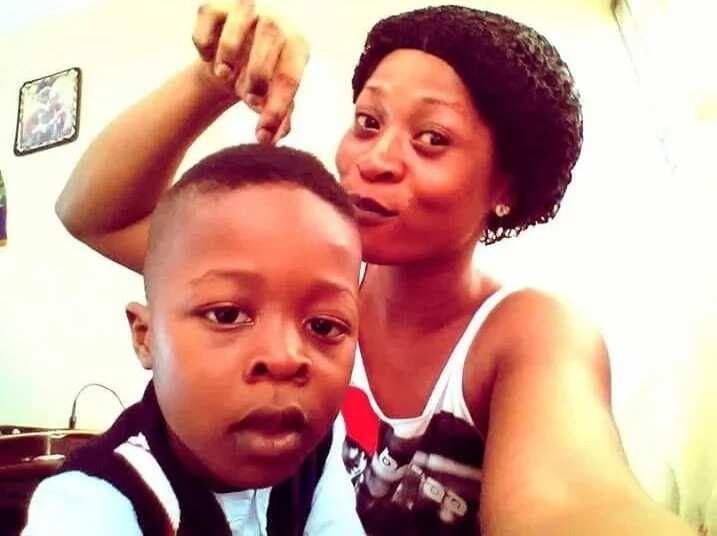 Not only did he beat her, his friend joined and they both injured her. Gloria reported the case to the police but was met with a corrupt system which detained her and changed the case in favour of Andy upon allegedly receiving bribe.
She said: "24th May, I went to the police station again and met Andy Obada there writing a statement. The Police told me that me and my brothers destroyed his properties and injured him. The only thing that was destroy was his AC that he push me to which i fell on it.The police are now changing the case that it is two fighting and Breach of Peace that I was not supposed to ask him that question why I shouldn't pass through the compound."
PAY ATTENTION: Read best news on Nigeria's #1 news app
Legit.ng TV presents answers to whether it is wise for one to check their partner's phone messages. Watch below:
Source: Legit.ng