Another ex-church member comes out with allegations against Apostle Harrison Charles
Remember the Nigerian pastor based in Onitsha, Apostle Harrison Charles, who is said alleged to have 58 wives and 28 children?
Another ex-member of his church, Gloria Osibe, has come out to buttress Legit.ng's previous post about the pastor.
Lady Osibe spoke exclusively to Legit.ng Gossip, claiming that the man of God usually tells his members to dress like mad people when they are going for evangelism. Also men are told to dress like women just to attract people during evangelism.
"He tells his church members to dress like they are mad, wearing torn clothes when going for evangelism. Sometimes men dress like women, putting on wigs, long skirts/ blouse, wrapper/gele, with heavy makeup when preaching to people on the street.
READ ALSO: Man beats up wife because 'pastor said she's a witch'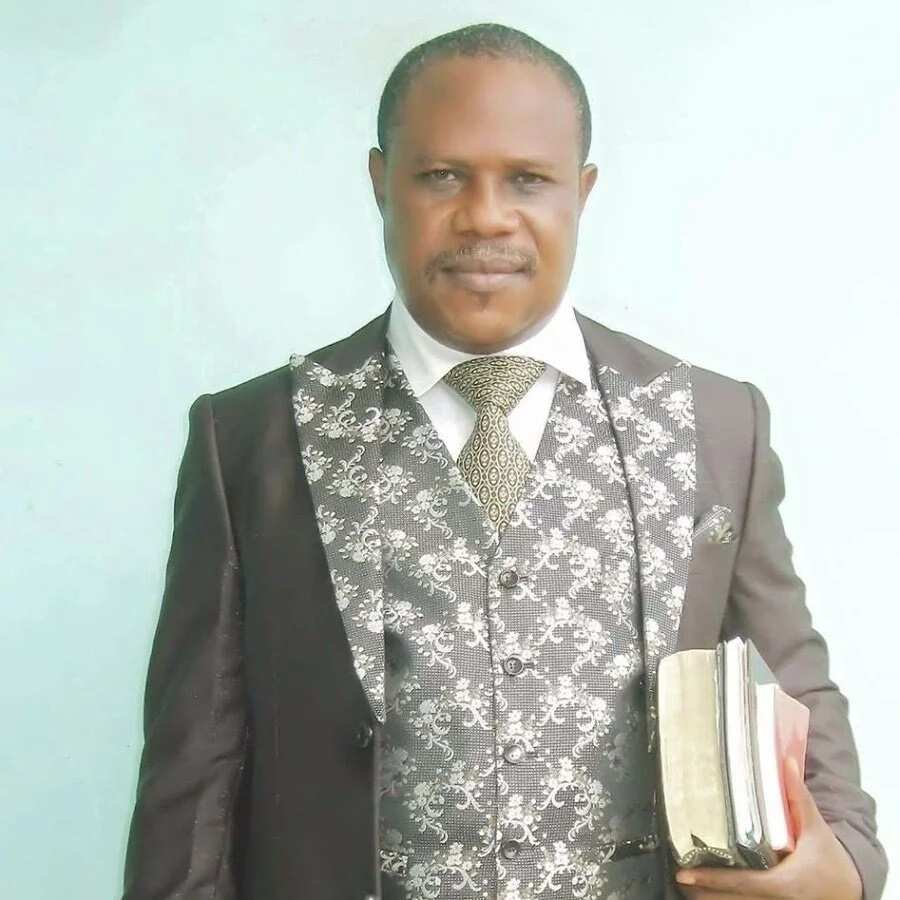 "Sometimes both male and female dresses like palm wine tappers with kegs of palm wine, drinking along the road or even inside the markets while preaching.
"This man is evil. You can listen to his preaching and see for yourself. He calls himself APOSTLE of APOSTLES & the SAVIOR. He says he's the only SAVIOR that God has sent to mankind. Other preachers and pastors are working for the devil.
"I am calling the attention of Christian Association of Nigeria (CAN) to this. They need to look into this matter because this said church isn't even registered yet has so many branches and people are still attending."
PAY ATTENTION: Get the latest gossips on Naij Gossip App
Lady Osibe went further to share some photos where the pastor was clad in weird attires with Legit.ng. She also shared photos of some of the man's wives, children, first son and more.
See below: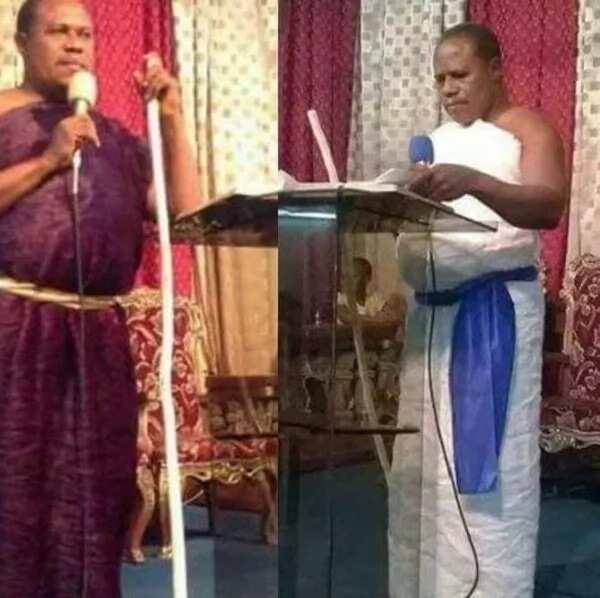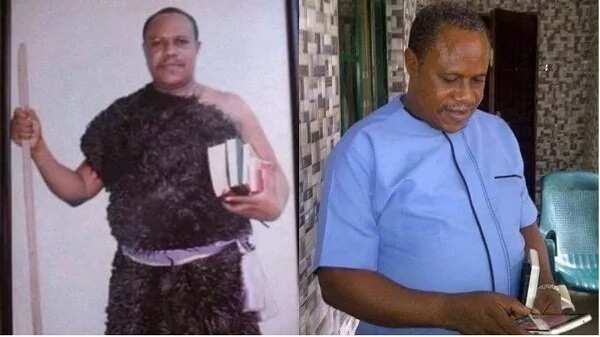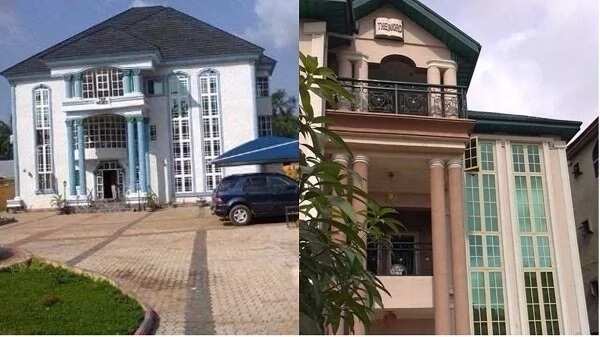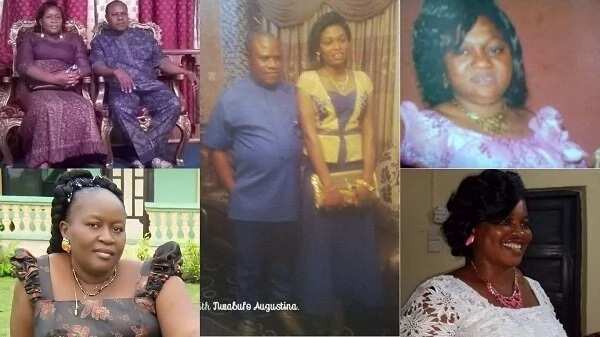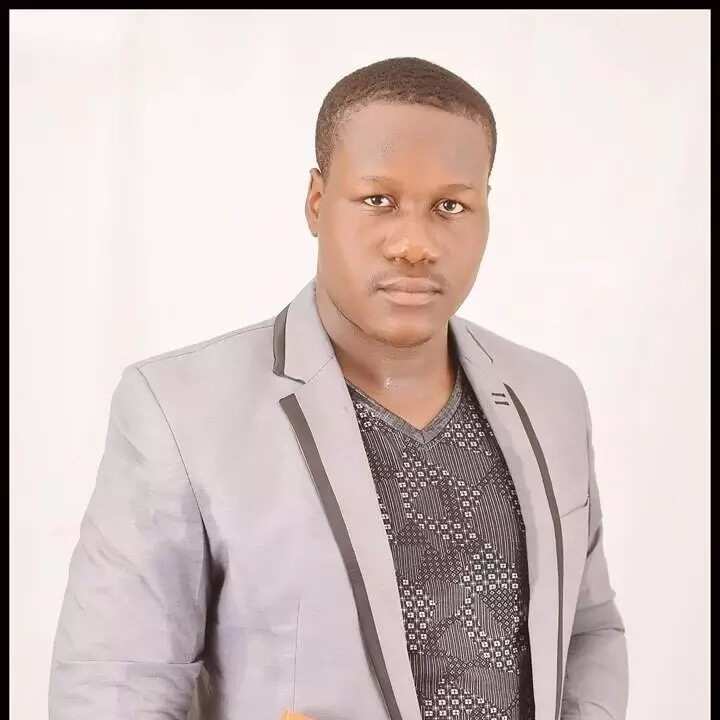 Below is one of the links to the video of the pastor's preaching:
Source: Legit.ng