- A former governor of Jigawa state, Sule Lamido says after series of consultations, he has decided to run for 2019 presidency
- Lamido states that only the best presidential aspirant should be allowed to emerge on the platform of the PDP
- The former governor alleges that he is being coerced and intimidated because of his presidential aspiration
A former governor of Jigawa state, Sule Lamido has unveiled his bid for the 2019 presidential race, with two years left in the administration of the All Progressives Congress (APC).
READ ALSO: How Nigeria can be a great country - Jonathan
Sule Lamido kick started the 2019 presidential race on Monday, May 22, at a dinner for the 36 state chairmen of the Peoples Democractic Party (PDP), and all the six national zonal vice chairmen, in the Federal Capital Territory, Abuja, the Sun reports.
A source who was identified as one of Lamido's close confidants disclosed that the former governor told the gathering that Nigeria, as a country, has done him a lot of good and the only way he could pay back is to offer himself to serve the country, come 2019.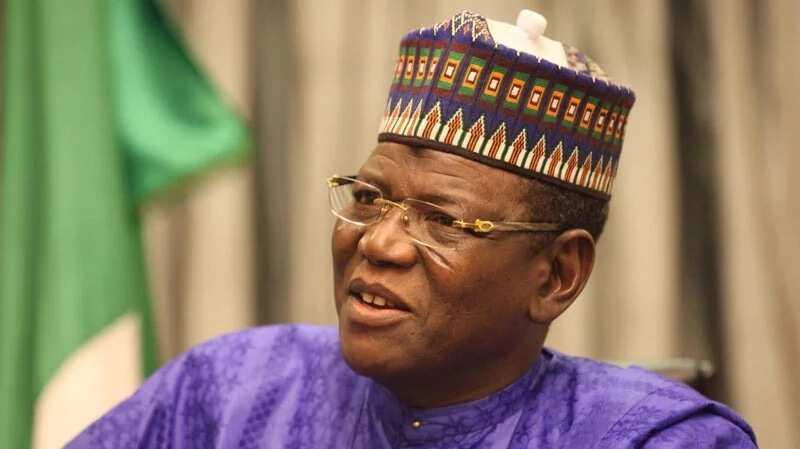 According to the source, Lamido said: "For now, what we are doing is internal; that is why I believe I have to start from home. I am aware a lot of people are likely to indicate interest in running on the platform of our great party. Please, we must make sure we go for the best.
"After series of consultations across the length and breadth of Nigeria, when the time comes, I will be offering myself for the presidency. I may not be the only aspirant, but please, when the time comes, only the best should be allowed to emerge on the platform of our great party, the PDP."
The former governor had in January this year, said that no matter the level of oppression and intimidation, if God wishes for him to be president in 2019, nobody would stop him.
PAY ATTENTION: Read the news on Nigeria's #1 new app
Lamido's declaration is coming barely two weeks after he was released on bail, from prison, over allegation of incitement, preferred against him by the Jigawa State Government.
The former governor alleged that he was being victimized by some persons because of his presidential ambition.
He said: "All the coercion and intimidation were because of my aspiration, and I must tell them that no matter what, if Allah has destined that I will be president, they cannot stop me because that will amount to fighting the will of God.
"Leaders should beware of the consequences that follow tyranny, impunity and abuse of human dignity."
Meanwhile, emerging reports suggest that President Muhammadu Buhari's health has improved significantly.
A source at the Nigeria High Commission in London, United Kingdom, reveals that the president is very stable.
According to Premium Times, the official, who sees Buhari regularly, asked not to be named because he had no permission to discuss the president's condition with journalists.
The source also expressed sadness that some Nigerians could wish the president dead, saying "(it is) sad that any human being will wish another dead."
In the video below, Legit.ng TV asks Nigerians if they want a return to the military regime. Check out their responses in this video.