- The three girls laced with bombs were said to have missed their targets as they were stopped by security operatives from entering the city
- The Borno state command of the Nigeria Police Force confirmed the multiple explosions but said there were no civilian casualties
Three separate attacks carried out by female teenagers linked to the Boko Haram group caused serious panic in Maiduguri, the capital of Borno state in the night of Tuesday, May 23.
Premium Times reports that the three girls, said to be teenagers, blew themselves up along city along the Maiduguri-Zambia road, an outskirt of Maiduguri resulting in deafening sounds that tore through the city.
It was learnt that the three detonated the bombs laced around their bodies as security operatives tried to stop them from entering the city.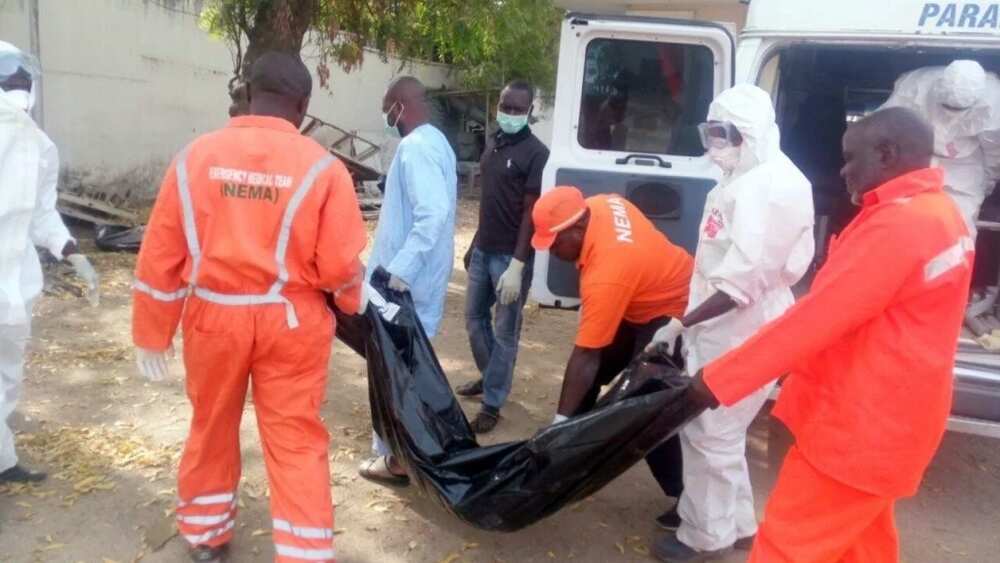 Confirming the incident, the Borno state police command said through its public relations officer, Victor Isukwu: "Today at about 1755 hours (5:55pm), three female suic*de bombers, suspected to have been conveyed by motorcycle and dropped at a distance to Maranti village in Molai area, were sighted and intercepted by vigilant security operatives.
"In the process of intercepting them, they hurriedly detonated IED strapped to their bodies, killing themselves only. There was no civilian casualty recorded."
He said a rescue team from the Nigerian police was promptly drafted to the scene to sanitise the area.
Barely a week ago, Legit.ng reported that two soldiers were left injured after a female Boko Haram member launched a surprise attack on a military checkpoint in the Konduga area of Borno state.
It was reported that the terrorist pretended to be chatting with a soldier at the military check-point and even asked for his phone number before detonating her explosive.
Watch this video of how survivors of Boko Haram attacks now live their lives: