Yabatech school fees 2017
Do you want to join Yaba college of technology? Find out about Yabatech school fees 2017 HERE!

Yabatech school or Yaba college of technology is a federal government educational institution. It is stated that this university was created even before the so-called first University in Nigeria – University of Ibadan.
Yaba college of technology offers 32 OND and 30 HND courses.
Yabatech school fees for full-time study are uniform, so you can choose whatever course you like and pay an equal amount of money.
READ ALSO: YABATECH student brutalised by final year students for allegedly stealing their shirts
Yabatech school fees payment full-time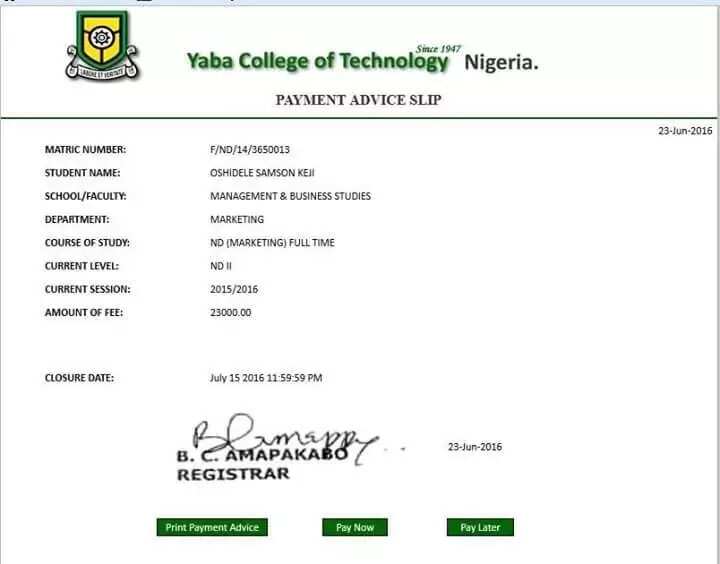 - OND – ₦44,500 (last year price was – ₦35,000, so it has increased by ₦10,000);
- HND - ₦45,500 (if you aren't registered to JAMB, you will need to pay extra money).
In comparison with other state or private Polytechnic schools or universities, Yabatech school fees are MUCH CHEAPER. Let's direct your attention to Yabatech school fees, according to lagschools.com.ng.
Yabatech part time school fees (for OND)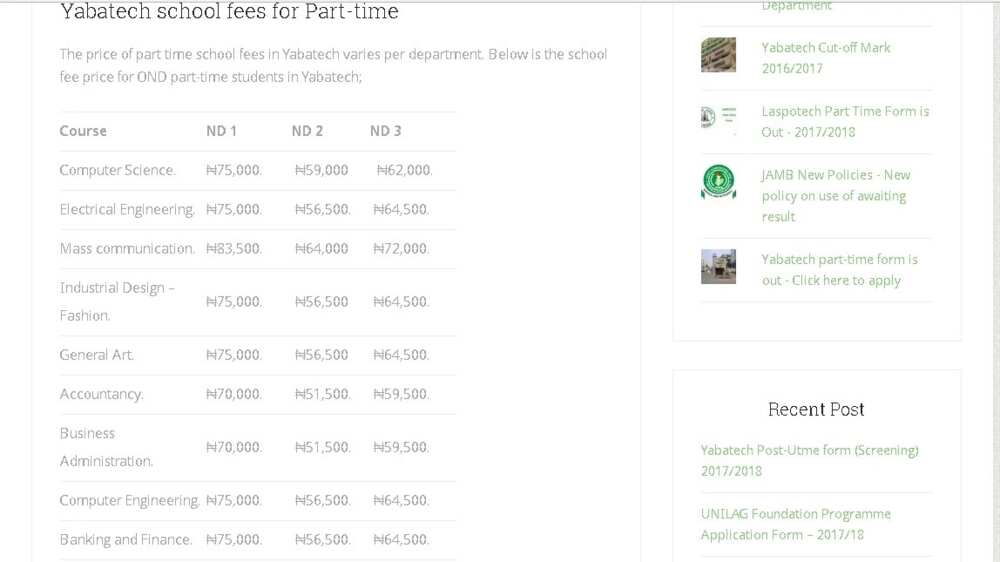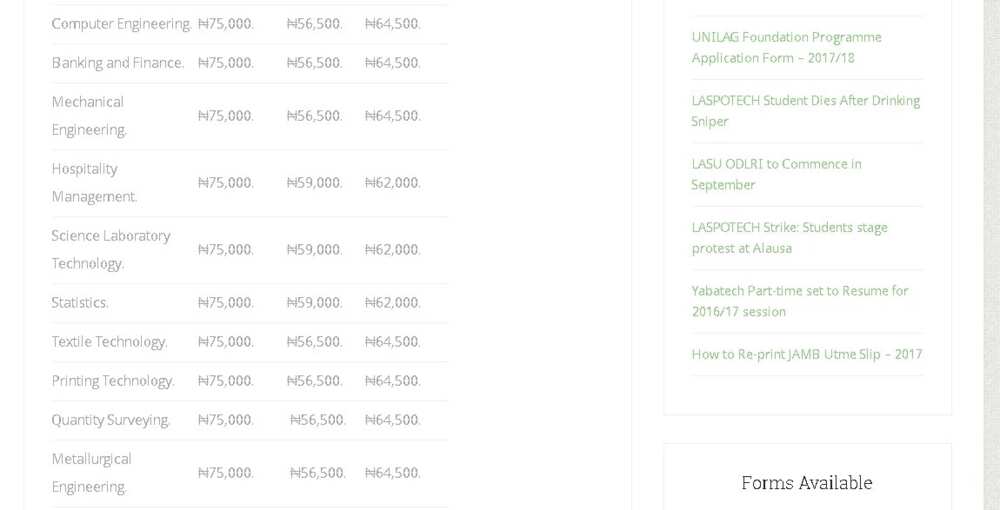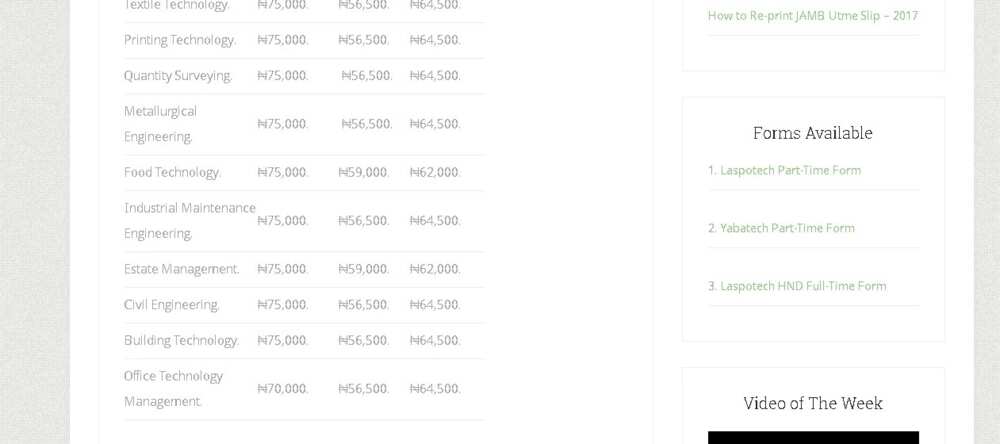 Bear in mind that you will be have these fees every session. This is roughly about every year.
Take into consideration that the fees may vary and are different for each department. You may go to Yabatech student portal for further information. Your future is in your hands!
READ ALSO: Beautiful Yabatech student killed while trying to save younger brother from a speeding trailer (photos)
Source: Legit.ng