University of Ilorin postgraduate school fees 2017
Would you like to study at the University of Ilorin postgraduate school? Find out what the fees are here.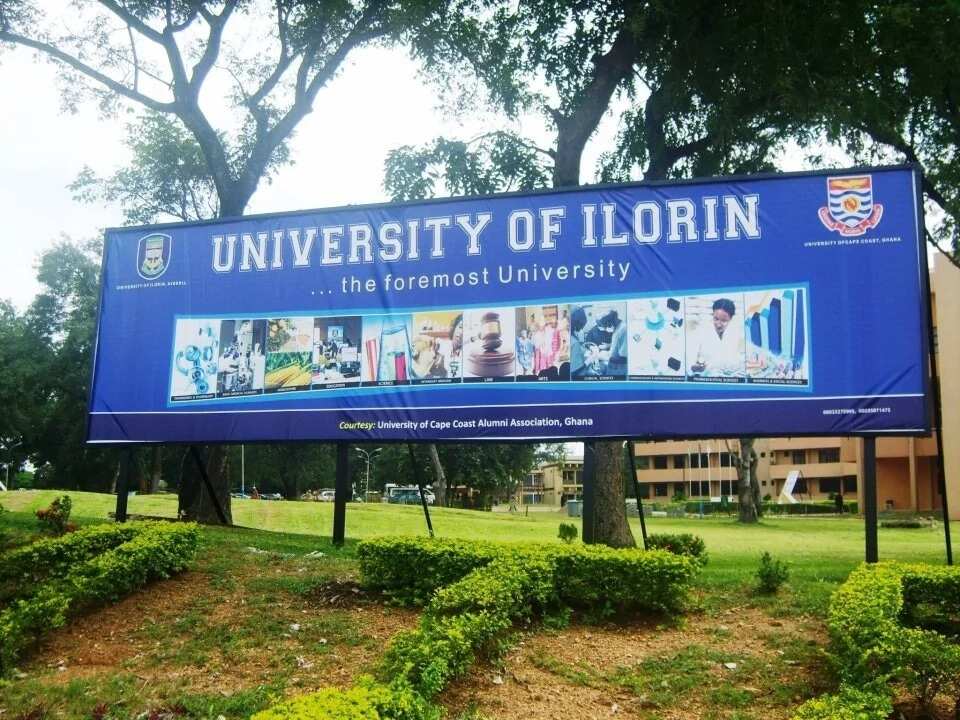 The University of Ilorin or as it is also called Unilorin, welcomes every Nigerian who wants to get really good education and become a professional. Nearly 30,000 students have chosen this educational establishment for obtaining knowledge in different spheres of life.
The University of Ilorin postgraduate school is located in Ilorin, Kwara state, western Nigeria. The city isn't far from Lagos (only 300 km).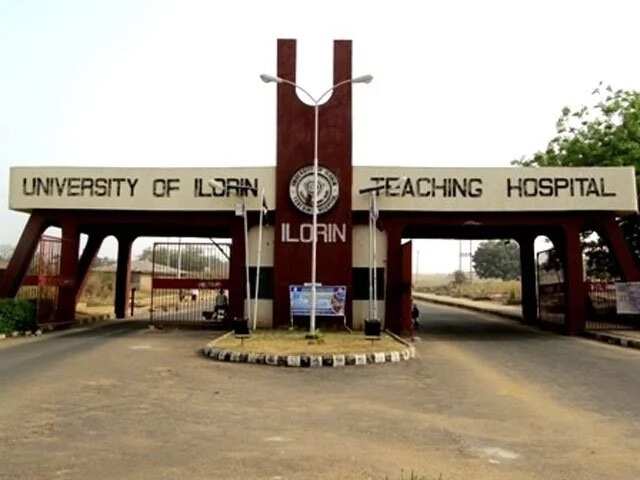 Unilorin peculiarity is that it has the greatest land mass when compared to other Nigerian universities – nearly 75.000 hectares. What about University of Ilorin postgraduate fees 2017? Read further to know more.
The fees
Here you can see all the charges for studying at University of Ilorin postgraduate school according to the Unilorin official website.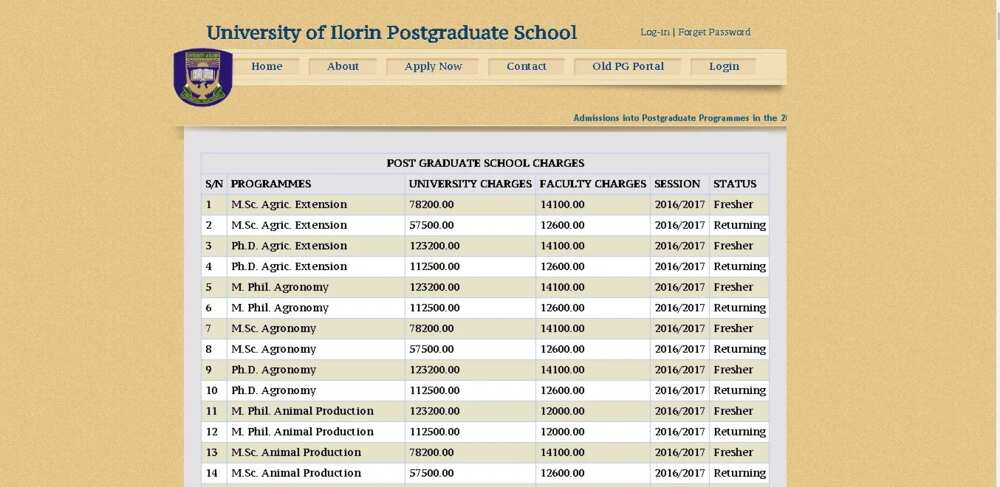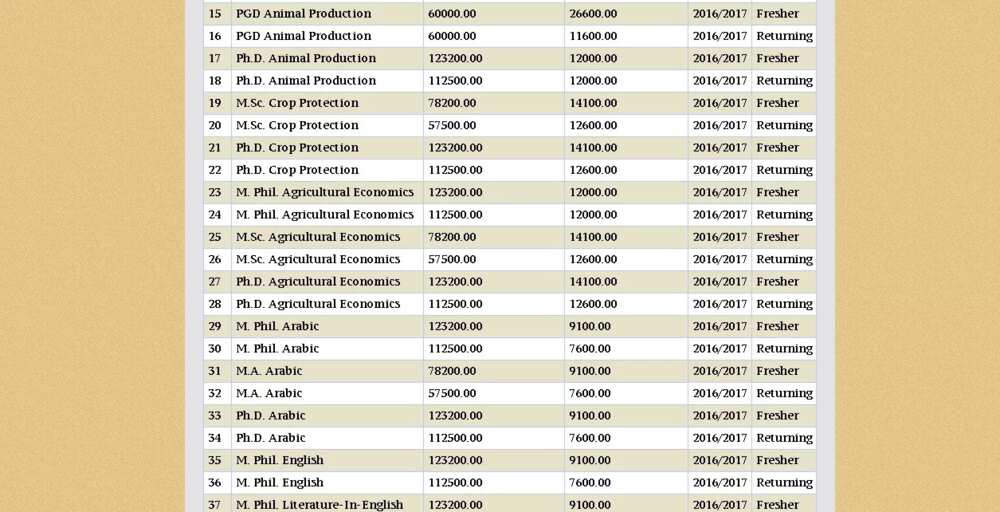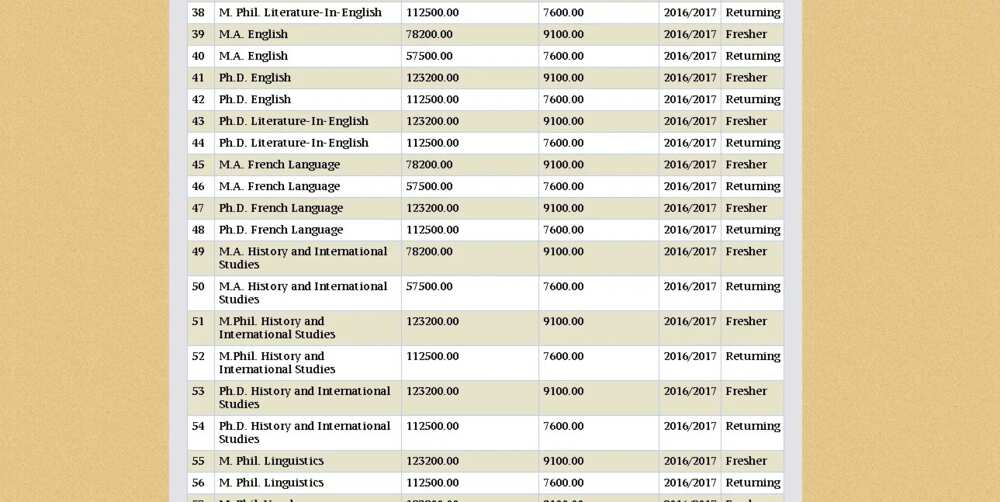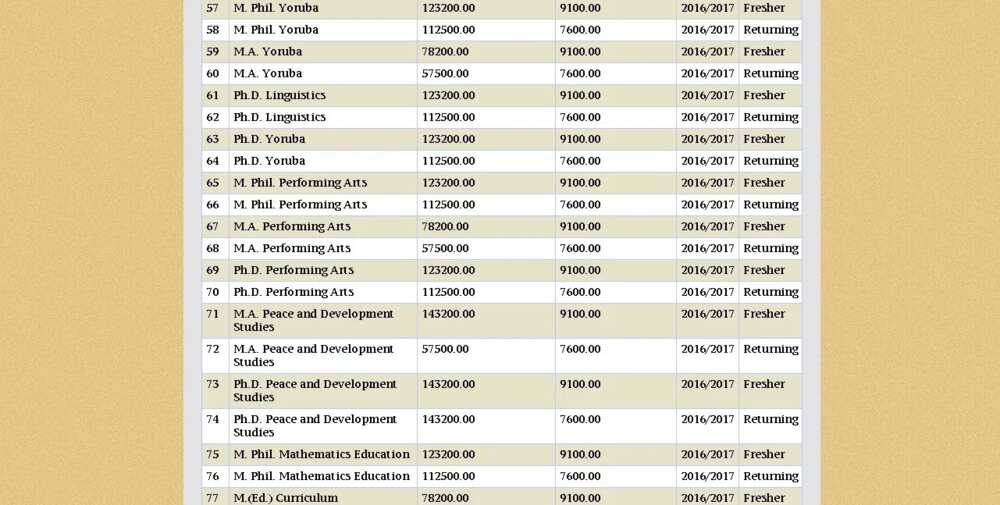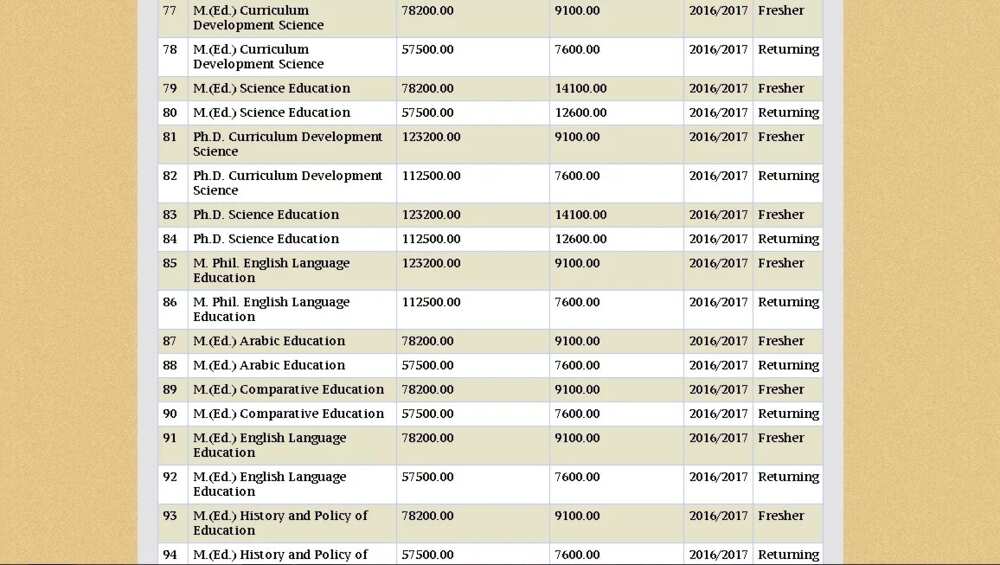 The amount of money which you will need to pay varies from faculty to faculty. There are university and faculty charges. As you may notice the fees on the official website are given for the 2016/2017 session, so Unilorin probably does not plan to change them for the next session.
Here is a list of main faculties to bear in mind:
- Agronomy;
- Animal production;
- Agricultural economics;
- Crop protection;
- Arabic and English languages;
- French language;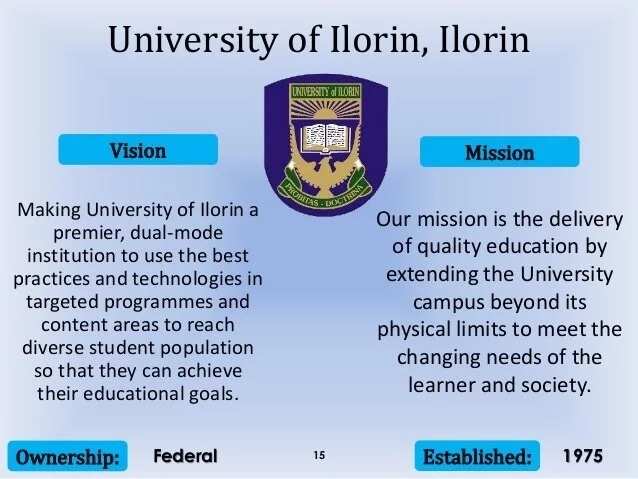 - Yoruba language;
- Linguistics;
- Performing arts;
- Peace and development studies;
- Mathematics education;
READ ALSO: Top 20 Nigerian universities with most EMPLOYABLE graduates
- Science education;
- Law;
- Islamic law;
- Anatomy;
- Physiology;
- Public health;
- Microbiology;
- Zoology;
- Chemistry;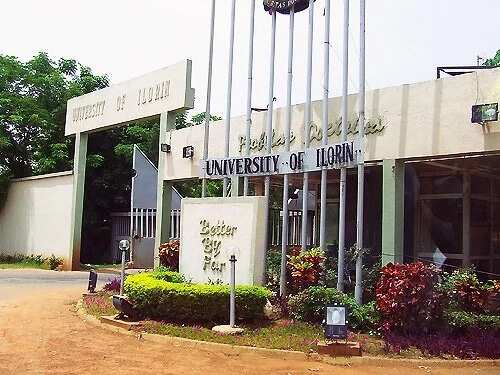 - Mathematics;
- Statistics;
- Yoruba literature;
- Christian studies.
Hope we have helped you make the right decision concerning the faculty which you can choose taking into account the fees. The price for education is really important. We wish you good luck on your way to acquiring knowledge!
READ ALSO: Unilorin cut off mark 2017-2018
Source: Legit.ng