Debie Rise biography: boyfriend, net worth, songs, where is she now?
Debie Rise has claimed the hearts of many Nigerians. This ex-Big Brother Naija superstar can really surprise her fans. She is a little bit of everything you can imagine when it comes to an African artiste. How did she become a Nigerian superstar? Let's take a look at Debie Rise biography!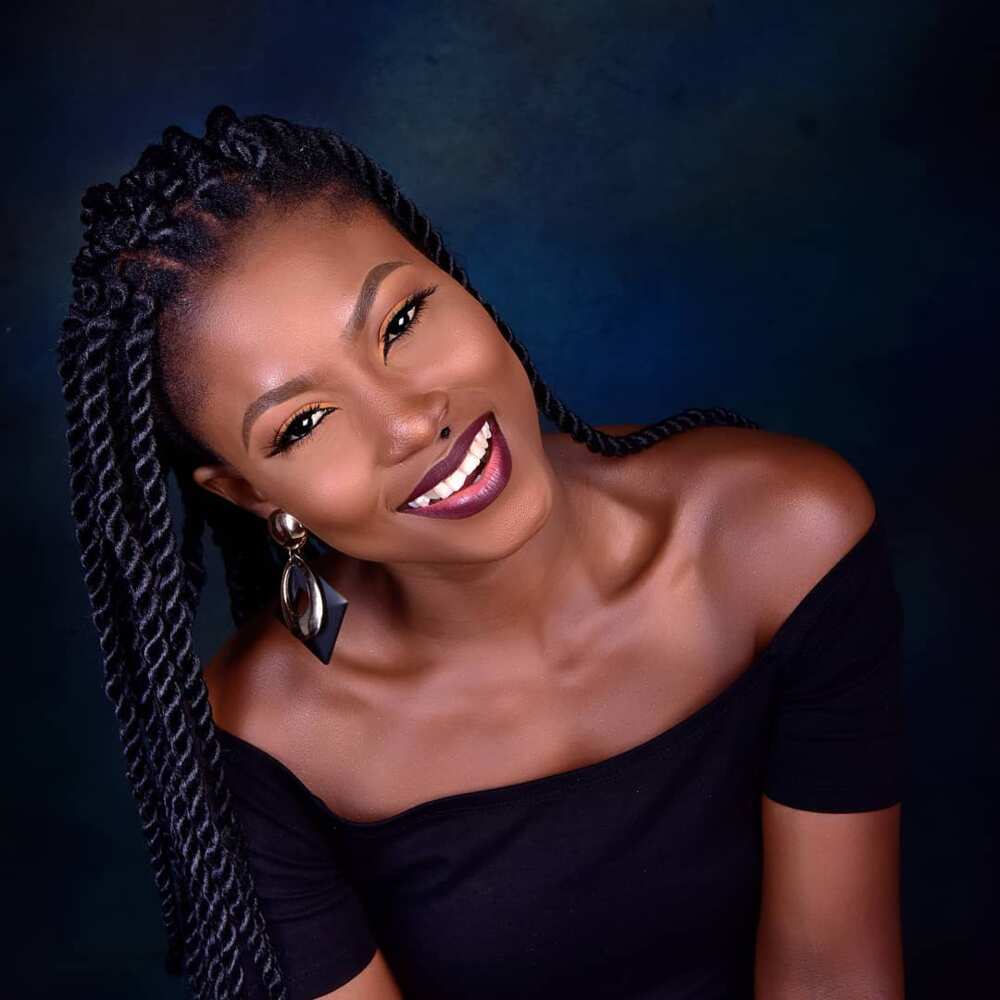 Debie Rise first came to the limelight during her participation in the talent show Nigerian Idol, where she emerged as the 1st Runner-up, and much more during the Big Brother Naija TV reality show-See Gobbe edition, where she finished as the 3rd Runner-up.
Here is everything you need to know about the singer.
Profile summary
Full name: Olurishe EbunOluwa Deborah
Date of birth: December 20th, 1992
Age: 28 years old (as of 2020)
Birthplace: Kaduna State
Height: 5 Feet 7 Inches
Weight: 60 Kg
Hair colour: Black
Eye colour: Black
Nationality: Nigerian
Occupation: Musician
Voice type: Alto, Soprano
Debie Rise net worth: N/A
Debie Rise biography
Olurishe EbunOluwa Deborah, or as she is known to the public – Debie Rise, was born on December 20th, 1992 in a family of five. Her native state is Kaduna State in Nigeria.
She is a smart girl who graduated with a degree Computer Science with a major in Graphics and Web Application Development from the Federal University of Technology, Yola.
The singer can speak in English, Hausa, and Yoruba. She is passionate about sports and health as well. Some of her fans call her a fitness freak. Her hobbies include dancing, football and even Taekwondo.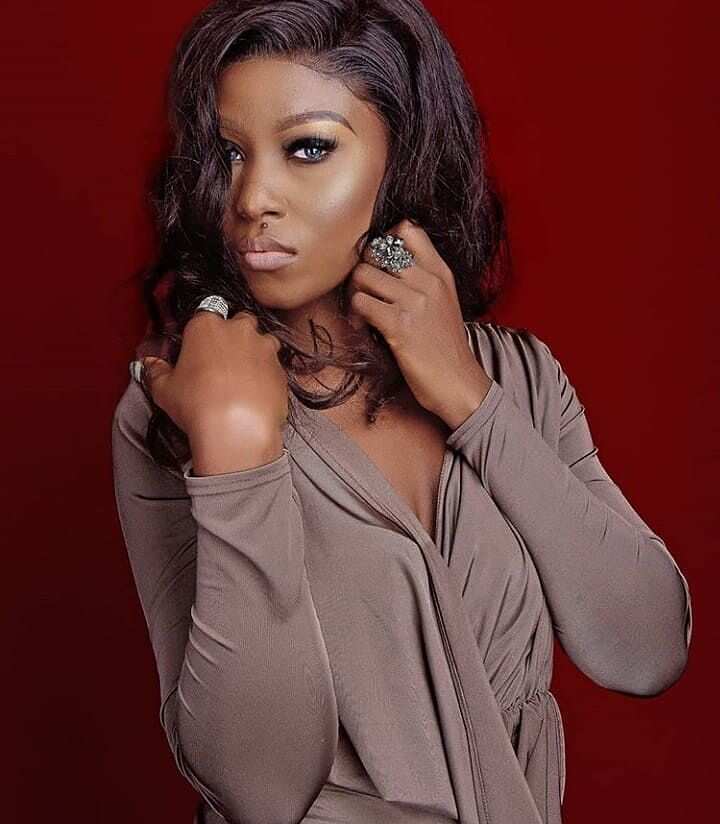 Career
The singer was among the artists signed by Etisalat for their Etisalat EasyCliq Campus Concerts. The gig gave her the platform to perform in over 20 Nigeria universities.
She also performed multiple times at the Pepsi Football Academy gala nights.
Debbie Rise music is something that you certainly need to hear. During her career, she has recorded several singles that have become hits in Nigeria and beyond. Video clips for her songs have gathered millions of views on YouTube.
Some of Debie Rise songs include:
No Cunny Cunny
Gagabu
Can't Stop Me
Winner
Here To Stay
Big Brother Naija
The singer was one of the contestants on the 2017 edition of the Big Brother Naija reality television show. According to her confession, she had to run away from home to become a part of the show. Her father was a pastor at the time and was protective and worried about the future of the family.
Debie Rise and Bassey (another contestant on the show) were added to the Big Brother Naija house in what was somewhat of a twist, as it was expected that two housemates would leave the show, and instead, two more were added.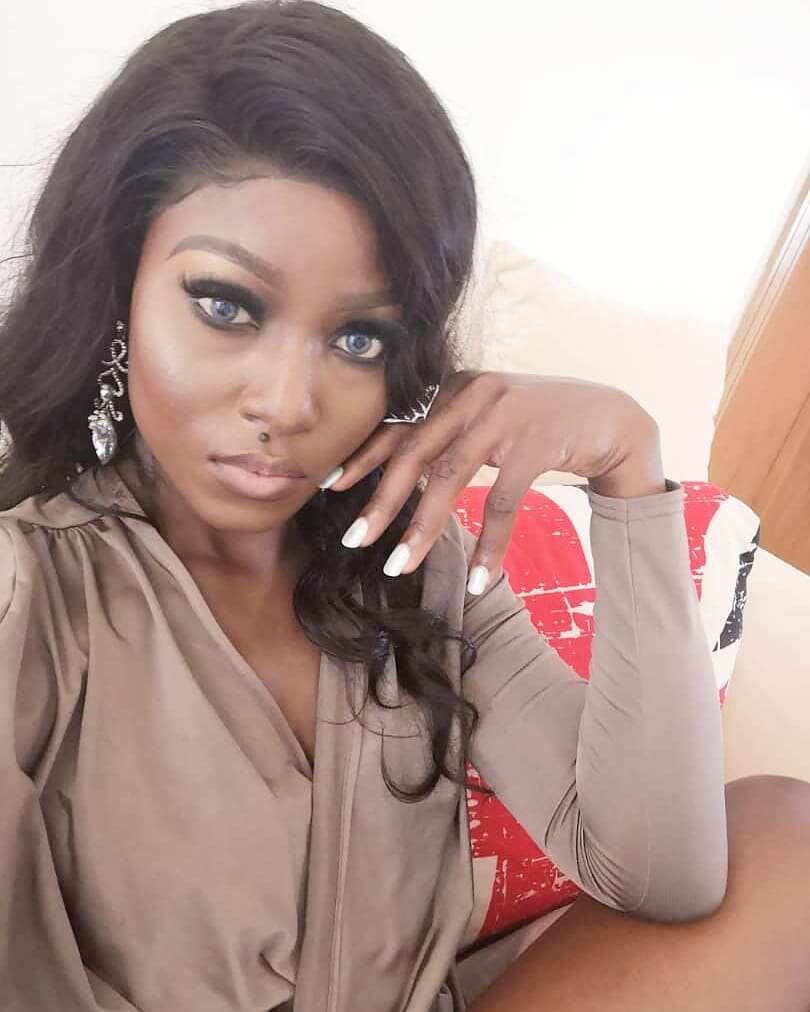 Nigerian Idol
The singer was also the First Runner Up on the popular Nigerian singing contest - Nigeria Idol in 2013.
The competition earned her fans from all over Nigeria. Her exciting and melodic voice was idolized by Nigerians.
It was not just her talent that helped her become successful on the show. Even organizers of the event had to admit that Nigerians did not just vote for her for her music. They praised her personality. She was a fantastic contestant that could combine everything! Rap, singing, dancing, playing guitar, witty stand-up – she was good at it all.
Sadly, Debie Rise boyfriend at the time smashed the car the singer won at the reality TV show. In a chat with Saturday Beats, Debie revealed:
"After having a minor accident with the new car I won from the show, a jealous lover smashed the windscreen so badly and as a result it was a whole new type of challenge, trying to get it fixed, bringing the person to book… but I overcame."
Her daddy issues
Rise had to leave home and her protective father to follow her dreams. In one of her interviews after Big Brother Naija, she confessed that she was worried. Her father was religious and had other plans for a daughter.
As Debie confessed on the interview, she did not regret her decision to leave home. She was hoping to make her father proud one day.
At a certain point of the BBNaija show, housemates were visited by their parents – her dad didn't come to visit her. It hit her hard that day. After the show was over, she went back home to speak to her father. She asked him:
"Did I make you proud?"
His immediate response was:
"I love you, my daughter!"
Controversies
In an Instagram post, Debie criticized the career and performance style of Efe (a fellow BBNaija contestant). She described him as someone with a "dead career in rapping."
After that, Efe replied to her that he was sorry that she detests his music. He also warned her that more music from him was coming and advised her to close her ears.
Fans from both sides were angry about Rise's post. She later made a video to apologize to fans of Efe. She noted that she had no connection with the post and didn't write those words. She said,
"I take responsibility for that mistake. It wasn't me and I am sorry. Efe Nation guys I did not do that. Efe God bless you on your music. We take no offence on the comments from the Efe Nation. We are lovers and not fighters," she said. Earlier Debbie Rise was said to have made a post criticising Efe's ability to make good music. "This is an already dead career in rapping and even music, To which Efe replied, "The problem be say na music I go do, sorry if e dey pain you. If I drop song just close your ear. Because more songs go comot."
However, when she said "I take responsibility for that mistake," fans of Efe and Efe himself had to doubt her words. Why was it her mistake, if she didn't write it?
Efe refused to accept her apology. It should be mentioned that these two housemates did not get along at all from the very beginning. In an interview with Cool FM, Efe suggested that they couldn't be friends or anything else. His said he was more attracted to character than beauty.
Where is Debie Rise right now?
Debie is a famous person who is pursuing her goals. A lot of fans have loved her since her performance on Nigerian Idol. Her music videos attract many views on YouTube, and she doing her best to satisfy her fans.
Debie Rise changed her brand name to Deborah Rise in 2018 in order relay a more wholesome view of her versatility in the entertainment industry.
Debie Rise is a talented performer who continues to entertain her fans through her music. She is, indeed, worth reading about. Apart from being a singer, she is also a debater, actor, dancer, active sport player, and guitarist.
READ ALSO: Fireboy DML biography: Age, real name, girlfriend, Apollo album
Legit.ng recently covered the story of Fireboy DML, one of the fastest-rising Afro-Life singers from Nigeria. The musician became popular following the success of his single titled Jealous.
You will be surprised to find out that the celebrity is only 24 years old, but he has made significant achievements in his career. The musician recently released his sophomore album, Apollo. Apollo was released on August 20, 2020, under the YBNL Nation record label. The 17-track album comes after the success of his debut album Laughter, Tears & Goosebumps, which was released on November 29, 2019.
Source: Legit.ng