Gullible student loses his school fees to Hushpuppi
Legit.ng gathered that a student is desperately looking for a way to get back the money he sent to a man pretending to be Malaysian-based Nigerian big boy, Hushpuppi.
Recently, Nigerian big boy, Ray Hushpuppi, made a pledge to support about a hundred people with educational issues. This led to some people sending him messages regarding his pledge.
One of such students who tried to reach out to the 'big boy' is a Twitter user identified as @rappertizer, who even took things a step further by sending his school fees across to him.
According to several tweets shared by @rappertizer, someone who claimed to be Hushpuppi asked him to send some money, in exchange for a higher amount that runs into millions.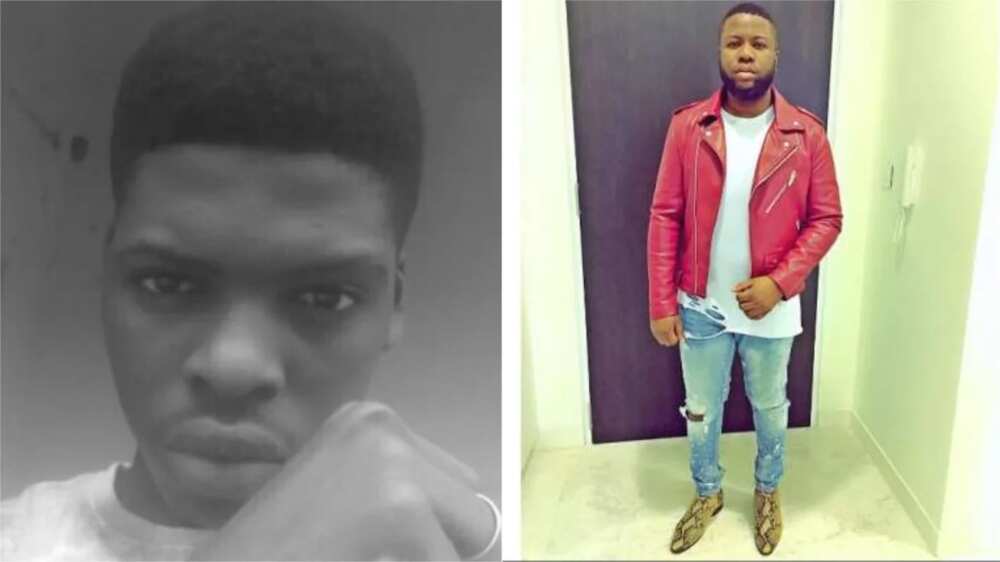 READ ALSO: Malaysian-based flamboyant Nigerian, HushPuppi shares his 'ghetto' story
By the time he realised what was going on, he had already sent N30,000 to the person who appears to be a fraudster.
@rappetizer is now desperately trying to get his money back, as he claims it's his school fees.
See screenshots of their conversation below: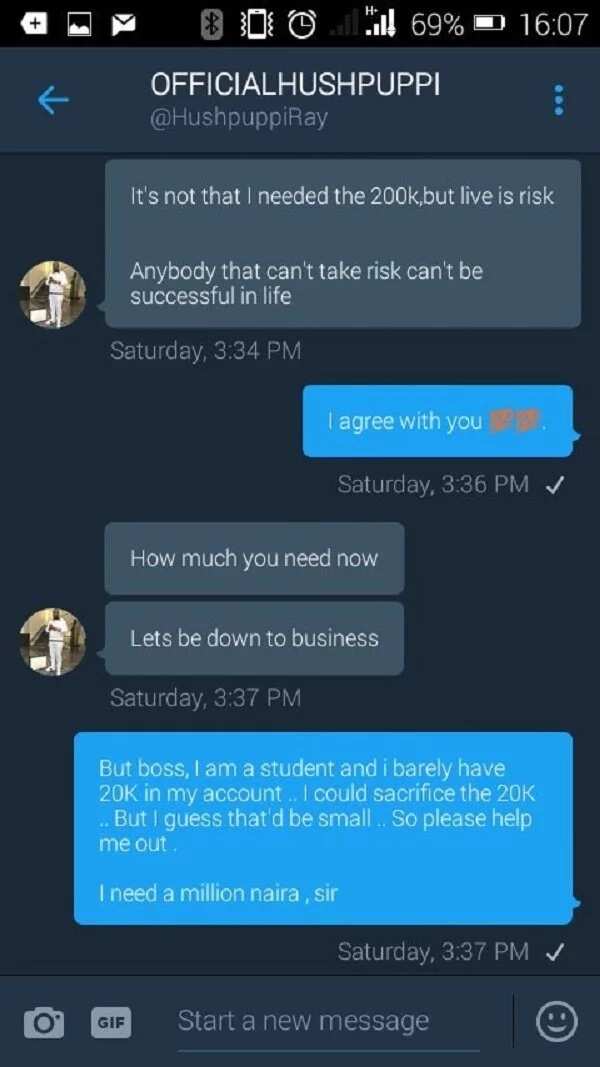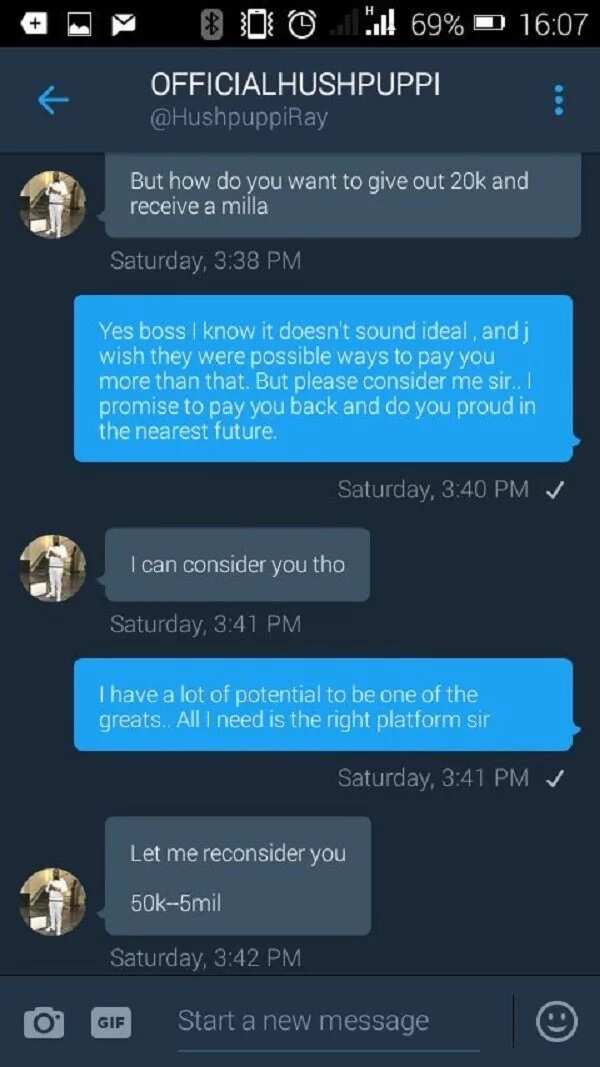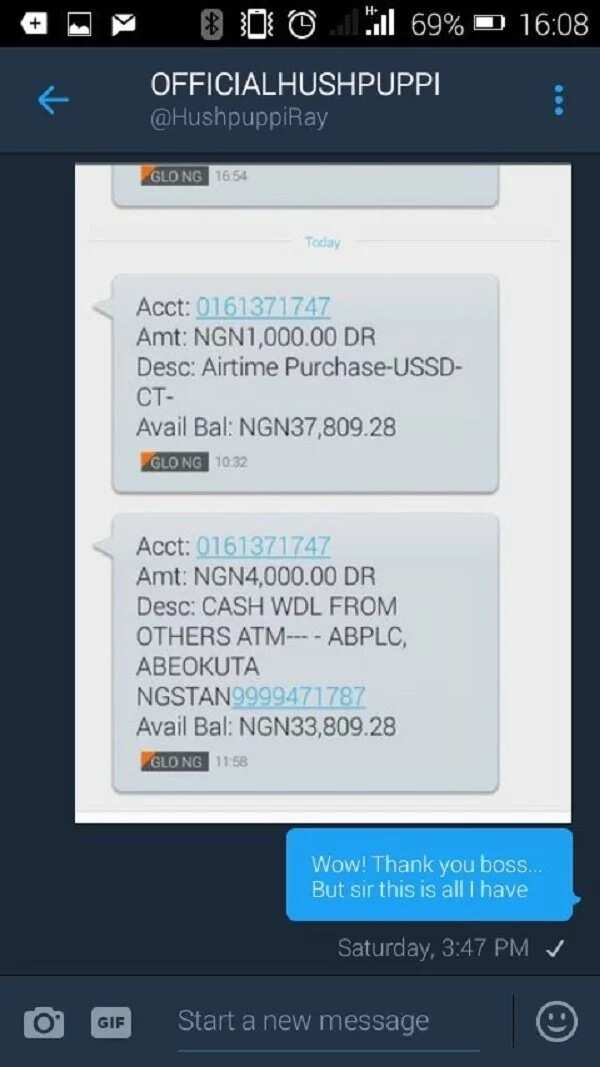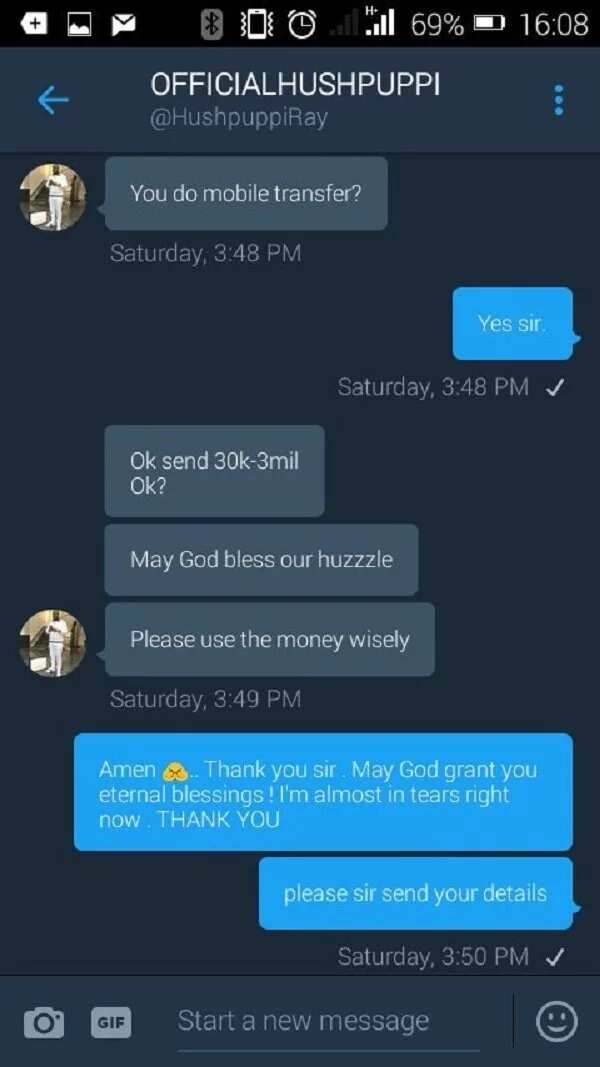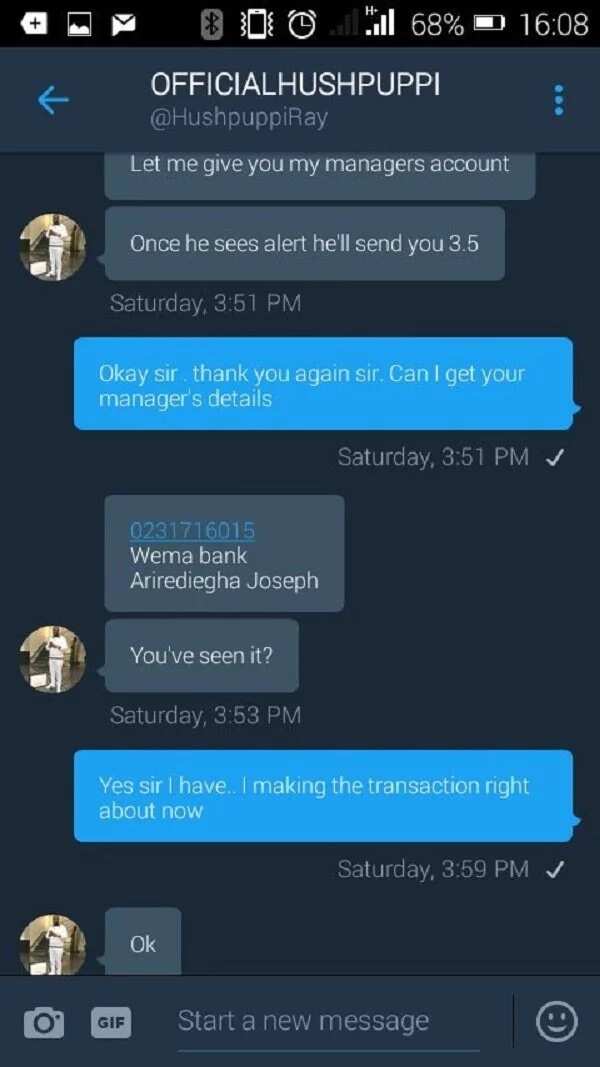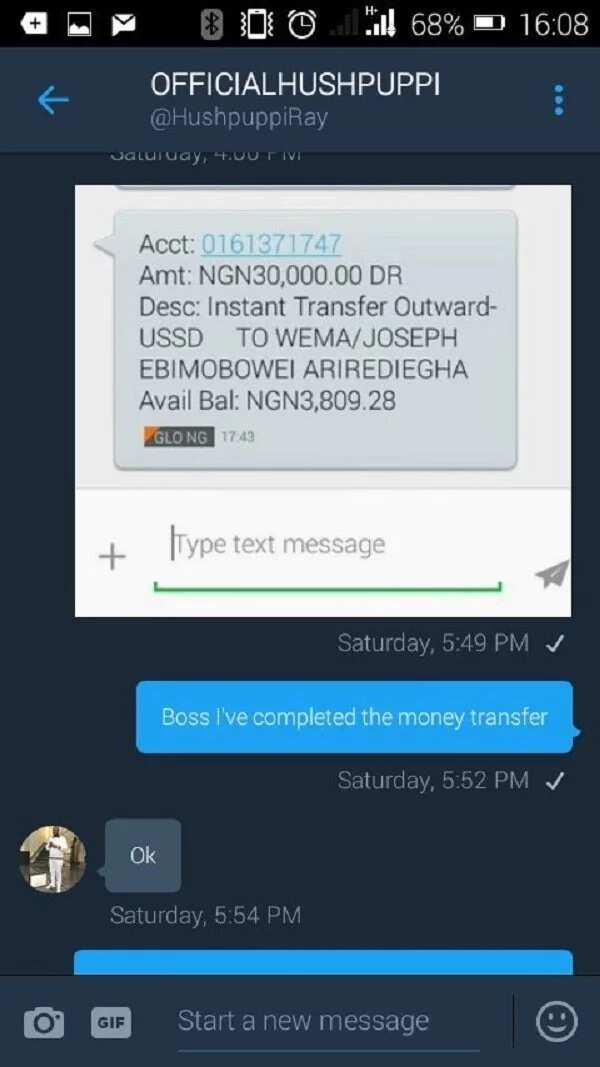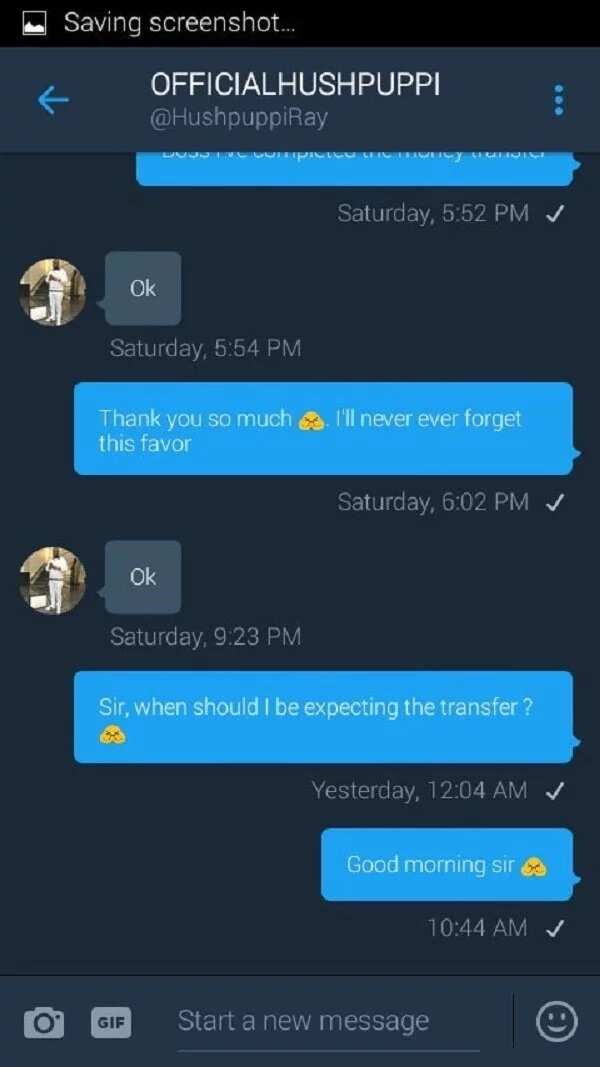 See his tweet below:
Chai! This one has entered one chance oo!
Meanwhile, you can watch our Legit.ng TV weekly here:
Source: Legit.ng