SEE breakdown of national assembly 2017 budget
The National Assembly (NASS) budget has been a source of concern for Nigerians, because many felt that the amount of money allocated for the lawmakers was way too much.
This concern led to the trending of the hashtag: #OpenNASS which called for a publishing the budget of the assembly for every Nigerian to see.
The campaign yielded results as the 2017 budget was finally passed by National Assembly on May 11, 2017. It was a shock for many Nigerians when it was discovered that the total budget for NASS was N125bn.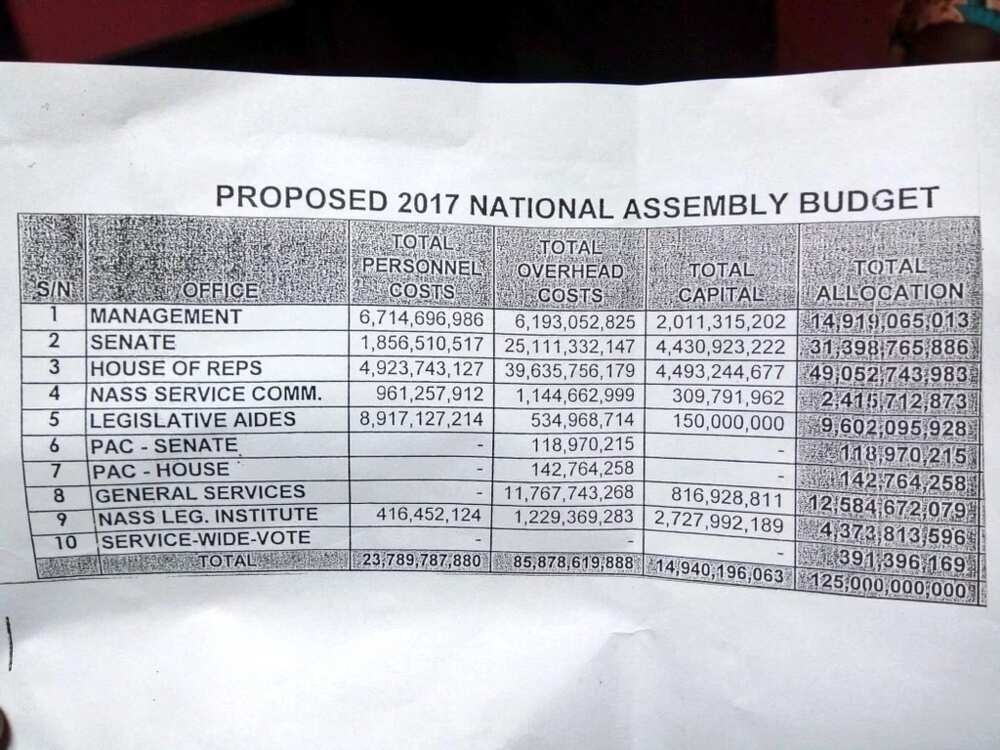 What was the money to be used for? Below is a breakdown:
1. Travels - 13.38bn
NASS plans to spend N13.38bn on Travels.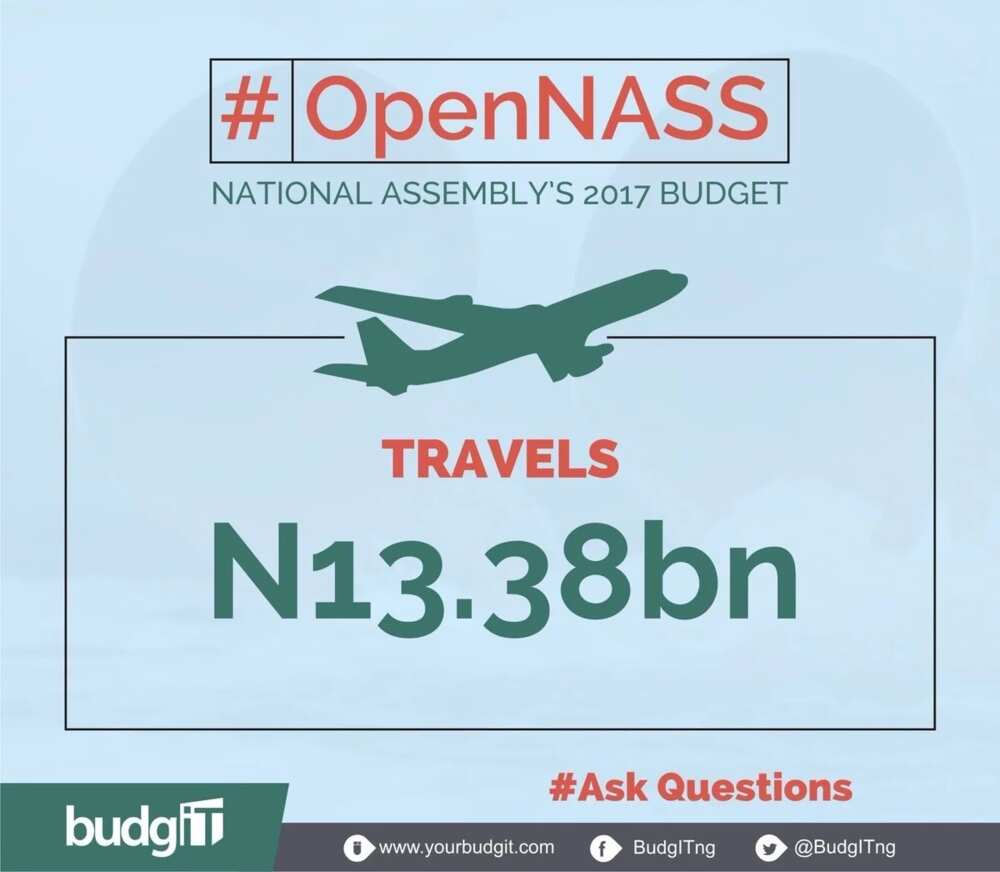 READ ALSO: Osibanjo promises to assent to 2017 budget immediately it is received from NASS
2. Vehicles
NASS plans to spend N7.77bn on vehicles.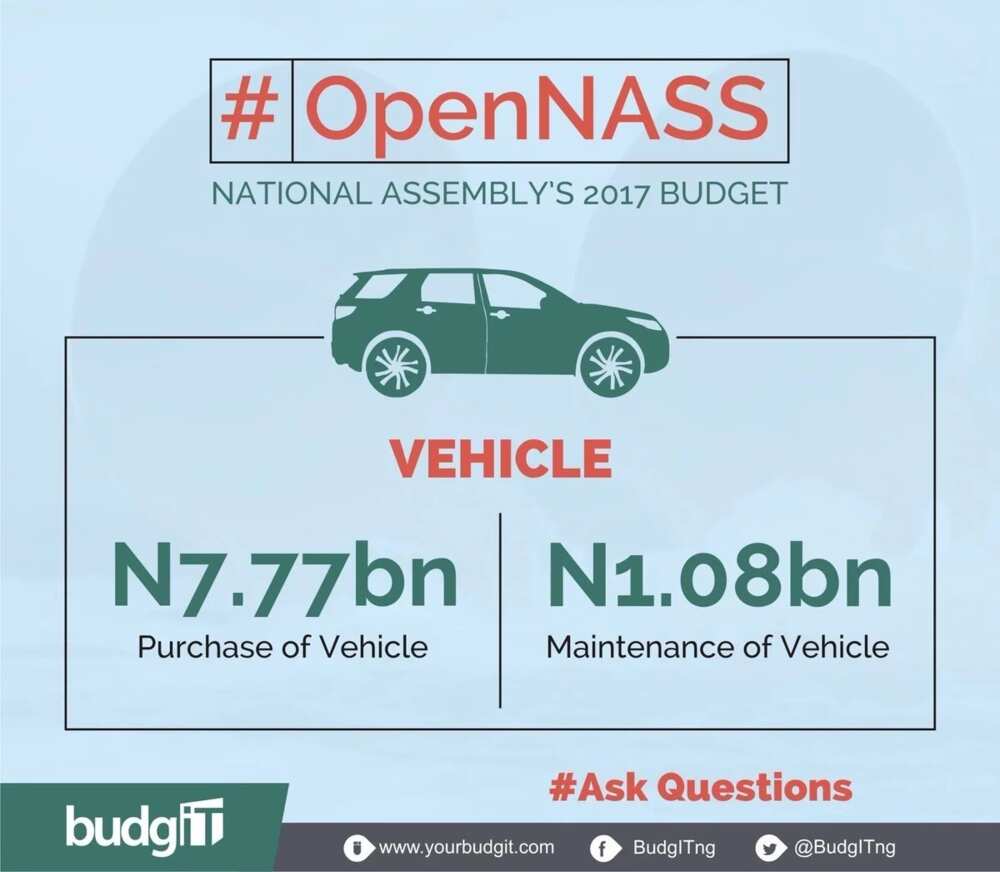 3. Sewage charges
NASS plans to spend N74.06m on sewage charges and N52.8m for the proposed state house.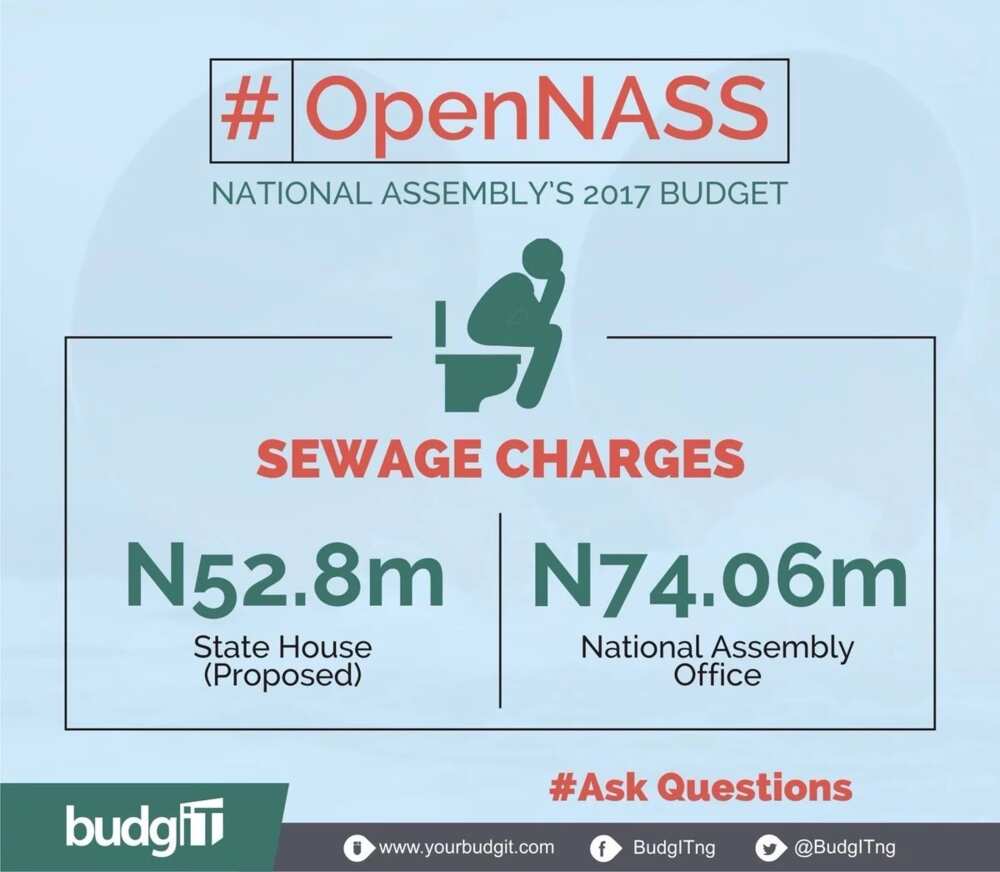 The published documents show Nigerian senators will earn about N17m a year in salary, while house of representatives members will earn about N13m.
Meanwhile, when the National Assembly tweeted the budget, below was their breakdown:
- Management of National Assembly: N14, 919, 065, 013
- Senate: N31, 398, 765, 886
- House of Representatives: N49, 052, 743, 983
- NASS Service Commission: N22, 415, 712, 873
- Legislative aides: N9, 602, 095, 928
- PAC Senate: N118, 970, 215
- PAC House of Representatives: N142, 764, 258
General Services: N12, 584, 672, 079
NASS legislative institute: N4, 373, 813, 596
Service-wide-vote: 391, 396, 169
Sum total: N125,000,000,000
When the annual budget on healthcare was earlier announced, Legit.ng asked Nigerians their thoughts. Watch the video to see what they had to say:
Source: Legit.ng