Veteran Nollywood actress, Bukky Ajayi has passed on. Here are some memorable things you need to know about the late star.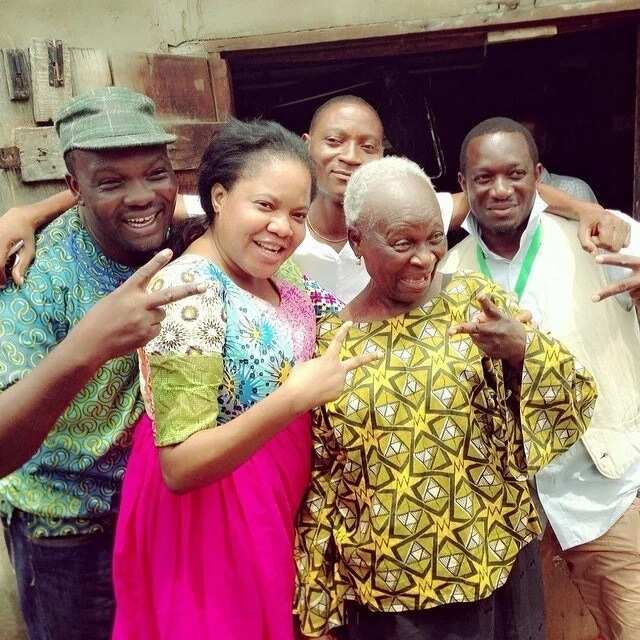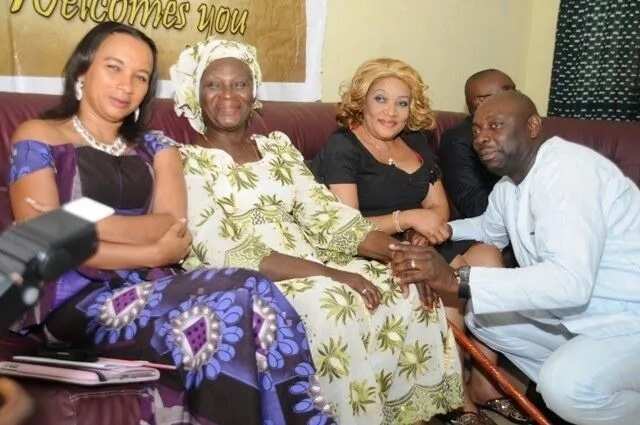 Bukky Ajayi's three sons Olakunle Fawole, Alfred Oluwole Shoga, Claude Akinwande Peter Thomas recount their fondest memories. All of them have joined the platoons of those paying tributes to the adored Nollywood star actress.
Her dearest sons, Alfred Oluwole Shoga, 61-year-old, Claude Akinwande Peter Thomas, 52-year-old, and Olakunle Fawole, 41-year-old recently gave her a torrent of eulogies.
Alfred Oluwole Shoga (Son) said:
"A hardworking and disciplined mother. Mummy, as I fondly call you, words fail me as I write. You were a great, hardworking and disciplined mother. You were able to handle your career and family without issues. You will be missed not just by us but by all."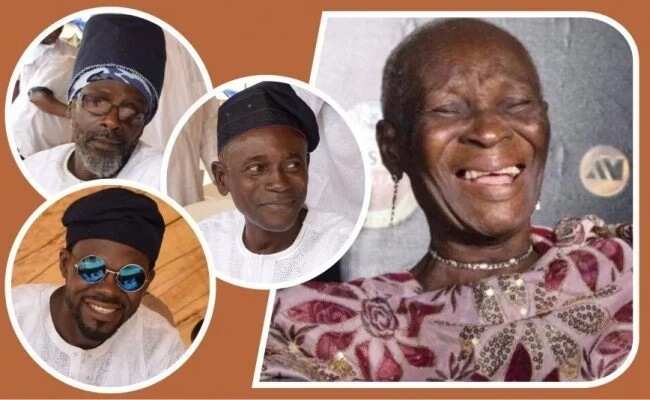 "My mom, Alhaja Zainab Bukola Ajayi, was born Patience Olubukola Ajayi, a Christian, later converted to Islam in the early 80s to Zainab Bukola Ajayi. A devoted mother of three boys, she was a grandmother of 8 and a great grandmother of 5. Mum started out as a journalist/presenter, trained in England and became a newscaster.
She was also a model who got loads of interests from the likes of Drum Magazine, etc. Acting was a natural transition for her. She was committed to her job and the roles she played. She was also on the radio for voice over and presenting. As a mother, she was a strict but fair disciplinarian, stern but friendly. She was not just a mother but also a friend, sister, aunt, grandma to all around her. She touched a lot of lives because she radiated love. We have lost an icon". - Claude Akinwande Peter Thomas said (Mama's second son).
Tajudeen Olakunle Fawole (Mamas's last son):
"I will miss her for everything that she was. My mother, Zainab Bukola Ajayi (Iya Abounce), was a blessing from the Almighty Allah, not just to me but to many, who lived with her, worked with her or knew her one way or another. She single-handedly taught me how to be a man, a real person, we would have our occasional fights, but we would settle for a bottle of Pepsi. When I worried and cried to her she always had her way of calming me down; she had a big heart filled with love, I will miss her for everything that she was".
Bukky Ajayi biography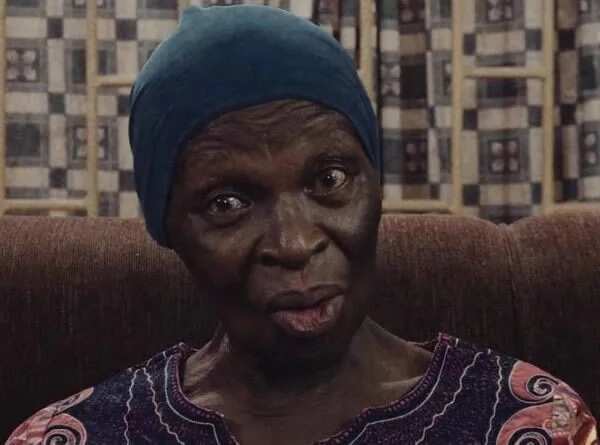 READ ALSO: Fathia Balogun biography: 10 facts you didn't know
- She was born a Christian but converted to Islam in the early eighties and chose the name Zainab.
- Her love for the theater started as a young girl when her father used to take her to the cinemas.
- She studied in England. She was abroad for six years, as a Federal government scholar.
- She left England and came back to Nigeria after her education in 1965 and started working in Nigeria Television Authority(NTA) as a presentation assistant in 1966.
- Afterward, she became a presenter and then a news reader. She presented a couple of children's programmes like 'Nigerian's Sketches,' a programme which was all about Nigerian culture. Diran Ajijedidun of blessed memory was its producer.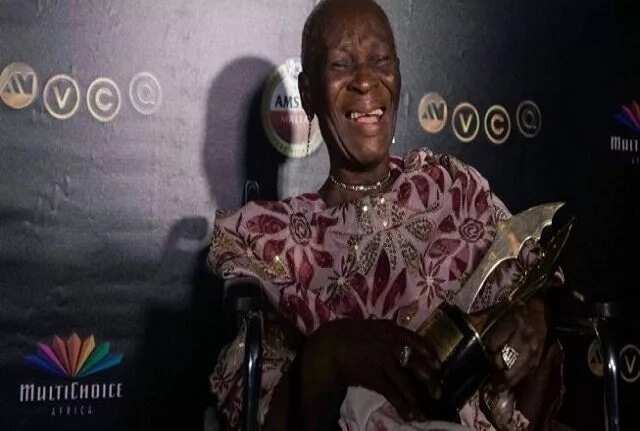 - She was later transferred to Port Harcourt and later back to Lagos, and it was at that time she started her acting career.
- She started with the 'Village Headmaster' in the 70s, and she later got a role in Amaka Igwe's 'Checkmate.'
- She had featured in so many home videos that she had lost count. The shooting of international film 'Critical Assignment' in South Africa, is one of the events of her life that she could never forget. It gave her a chance to ascertain how it was done elsewhere, other than Nigeria, where a film could be shot within 5 days.
- Bukky Ajayi's popular movies include Mother of George, Indecent Girl, Diamond Ring, Witches, Thunderbolt among others.
- She's Jazzman Olofin's grandmother-In-law.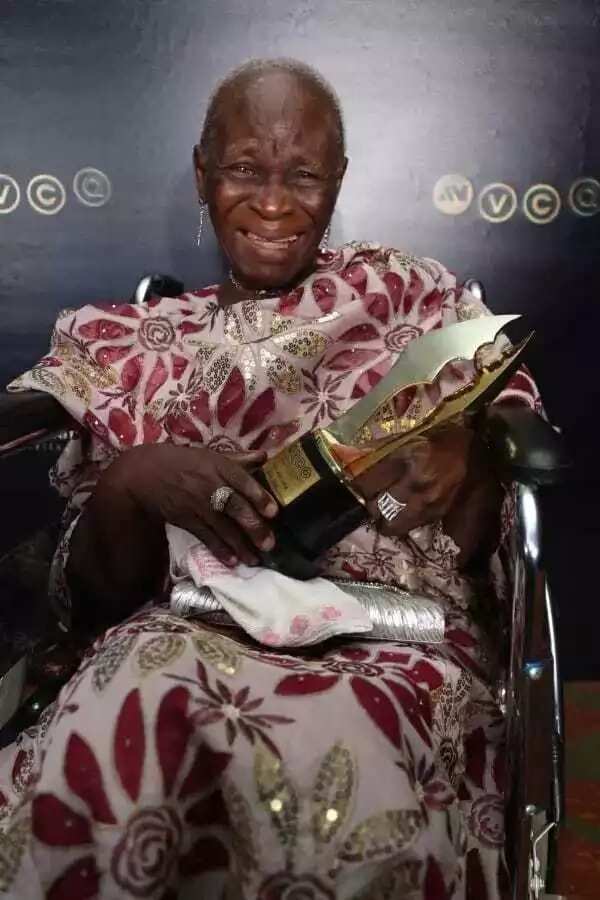 Bukky Ajayi was a phenomenal actress when compared with other Nollywood actresses, a good mother and a public figure. Every one who watches her films thinks about about Bukky Ajayi life, about Bukky Ajayi children and Bukky Ajayi husband. We all know that the next step of her career could be the Hollywood. Unfortunately, the star actress didn`t manage to reach this step. However, she remains one of the most hardworking persons we have ever known.
READ ALSO: Omotola Jalade biography
Source: Legit.ng