Peplum gown styles: How to look fabulous at a wedding?
The peplum shape dresses are finally back! And this is not surprising because they can fit every size and shape. There are different types of peplum gowns and every single one of them look gorgeous. With the peplum shape gown, you will look fabulous at any wedding! So here are some inspiration before the big day.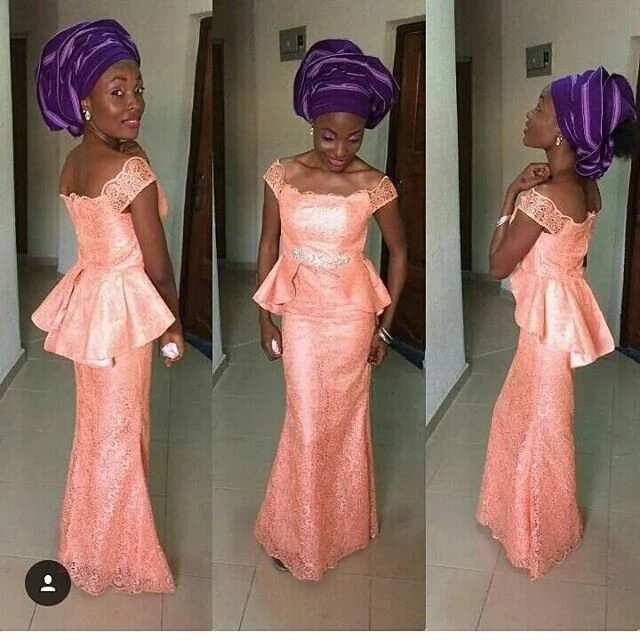 Peplum gown styles for a wedding day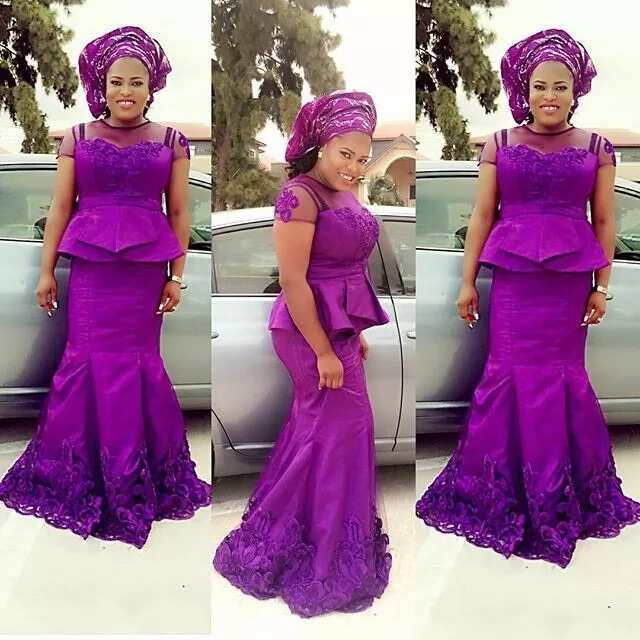 READ ALSO: Ankara gowns for wedding – 10 stunning models
The peplum gown will be a great choice for ladies with smaller lower part of the body. It will balance the figure and show the beautiful curves. You can create a unique look depending on your choice of color, patterns and accessories. Another great part about the peplum shape gown is that you can wear both flats and high heels. Also, don't forget about the finishing touch - the jewelry around the neck.
There are different peplum styles and we will show you some examples.
1. Mixed Peplum Dress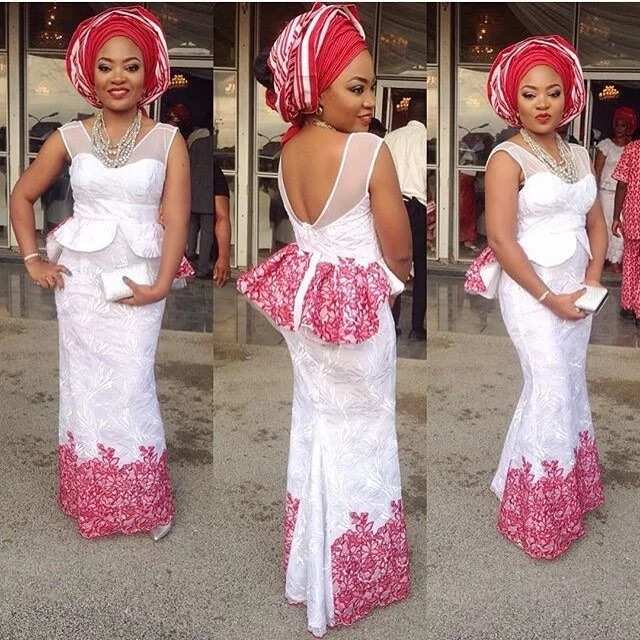 Do you think this is a floor-length dress? Well, it is not! It a peplum top combined with a floor-length skirt. The looks flawless and perfect for a wedding day. The top and the skirt can be the same color or pattern. You can also mix them in order to create something interesting.
2. Peplum Ruffle-Dress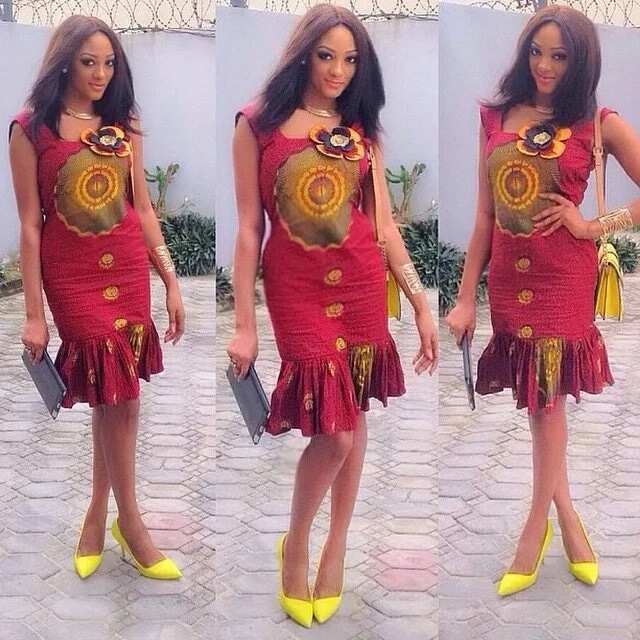 This type of peplum dress will be perfect for ladies who want a form-fitting dress. Even though it is not floor-length, it still looks elegant. The peplum ruffles above the knee and the length of the dress is an excellent combination for a wedding. Don't forget to add some bright accents so all the attention will be on you (not mentioning the bride, of course).
3. Disorganized Peplum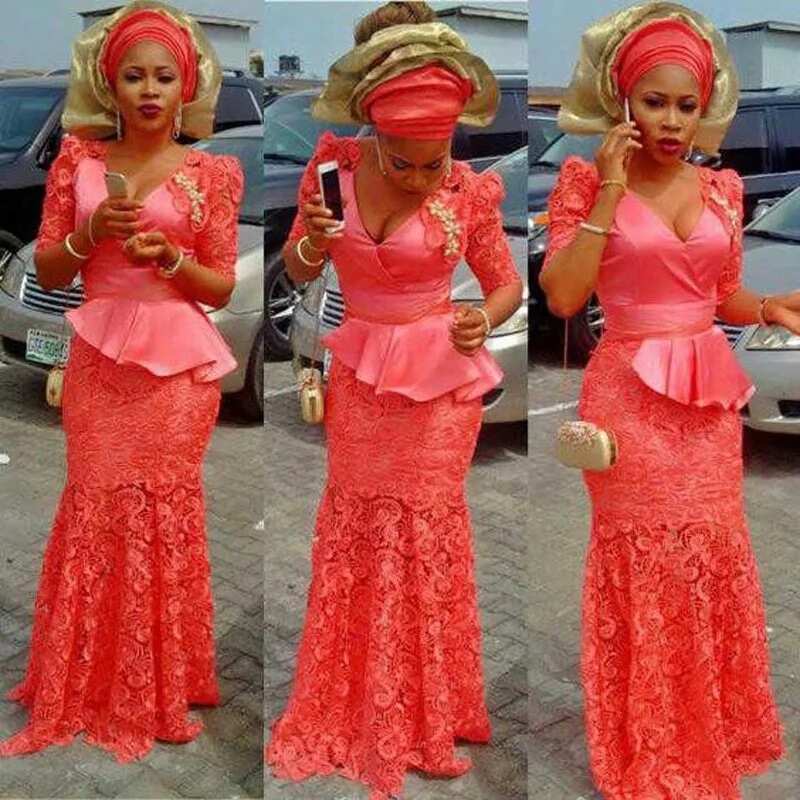 Do you want to feel unique, classy but cute at the same time? Then try the disorganized peplum. There will be definitely some focus on you and a lot of compliments if you put on a dress like this one. It can be both long and short.
4. The perfectly-pleated Peplum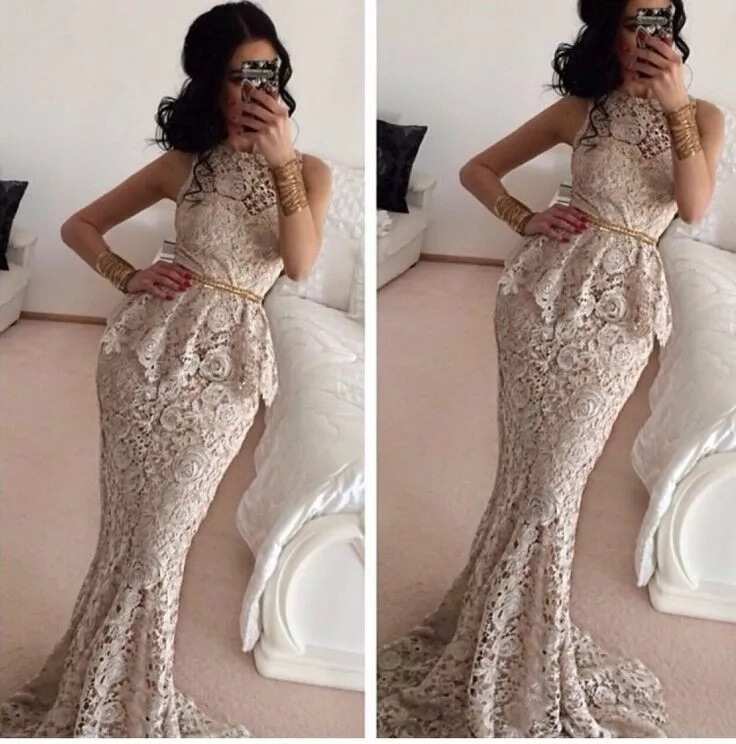 This is one of the best styles for a wedding day. A lovely, elegant, fabulous dress like this one is fantastic. You can create different colours and pattern combinations. Add the right jewelry and you will be looking like a queen
The peplum gowns can be made in different colors and patterns, so you will definitely find something that you like. And, talking about patterns, how about combining two great styles? That's right - an Ankara peplum gown!
Ankara peplum gown styles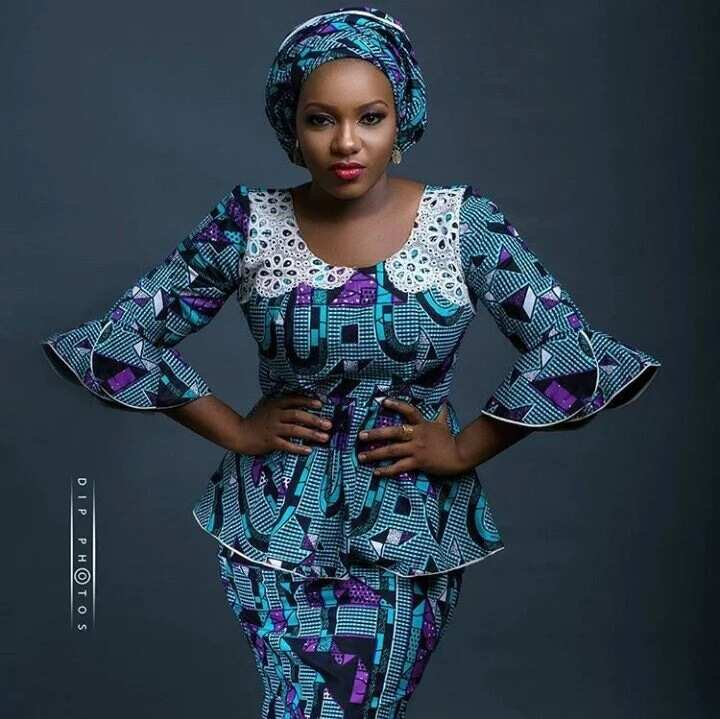 There is no doubt that when you wear an Ankara peplum gown you will look stunning. The peplum will enhance the natural figure and the pattern makes you look glamorous and fabulous. The best part of Ankara is that you can find a unique pattern. You can also combine different patterns to make a special look for a wedding day. Don't be afraid to experiment, use colours to show your natural beauty.
Peplum gown come in different shapes and sizes. You can wear both short and long dresses for a wedding day. Just look at these beautiful divas and get some inspiration for your future look!
1. The peplum gown will flatter all your best places!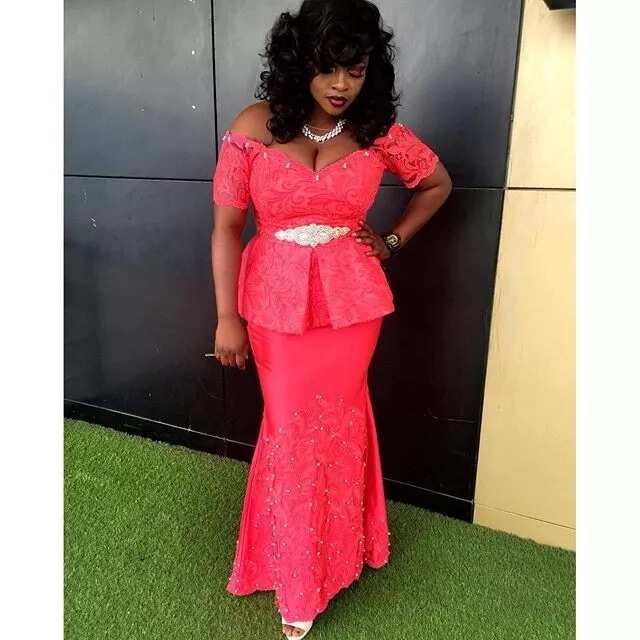 2. Don't be afraid to use bright colours. It will make you look young and fresh!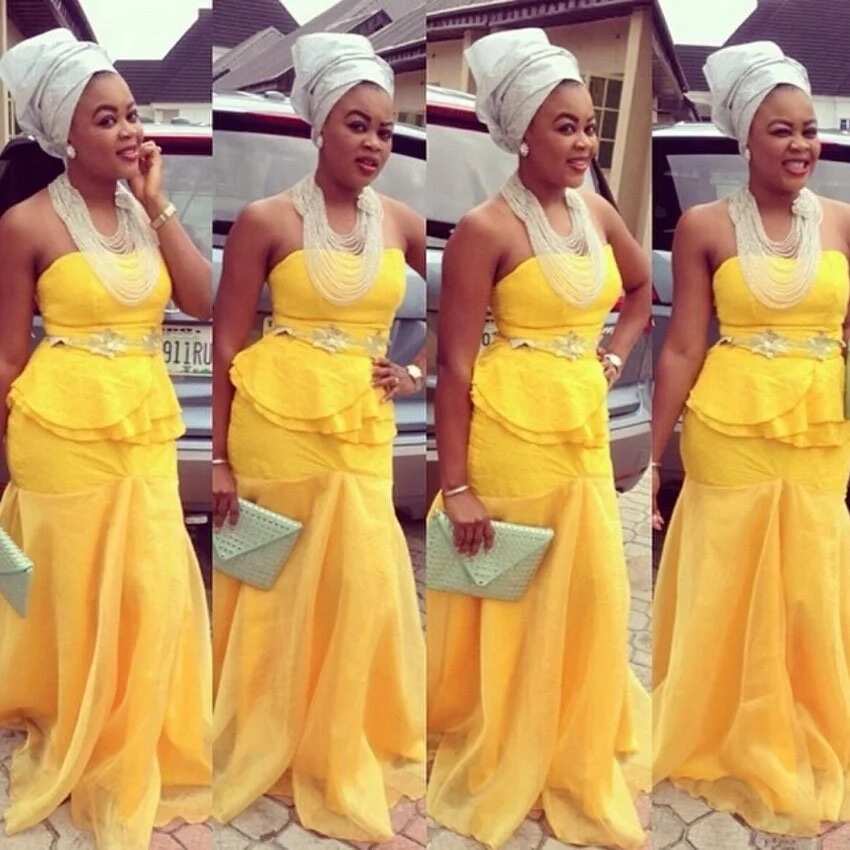 3. Black velvet is always classy and will make you look like a lady.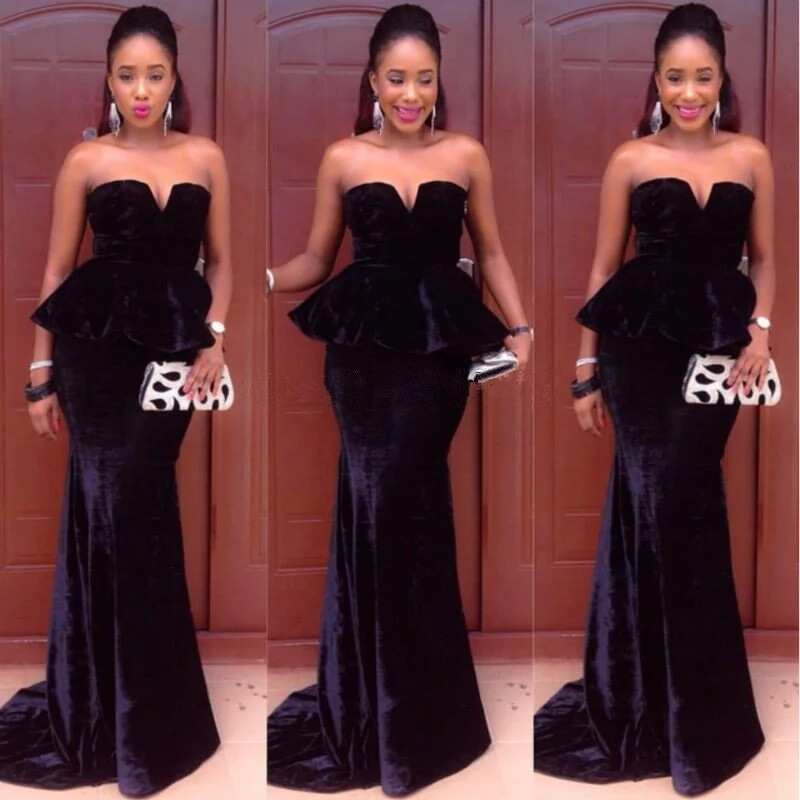 5. Add colours and patterns to your look. And don't forget about the accessories!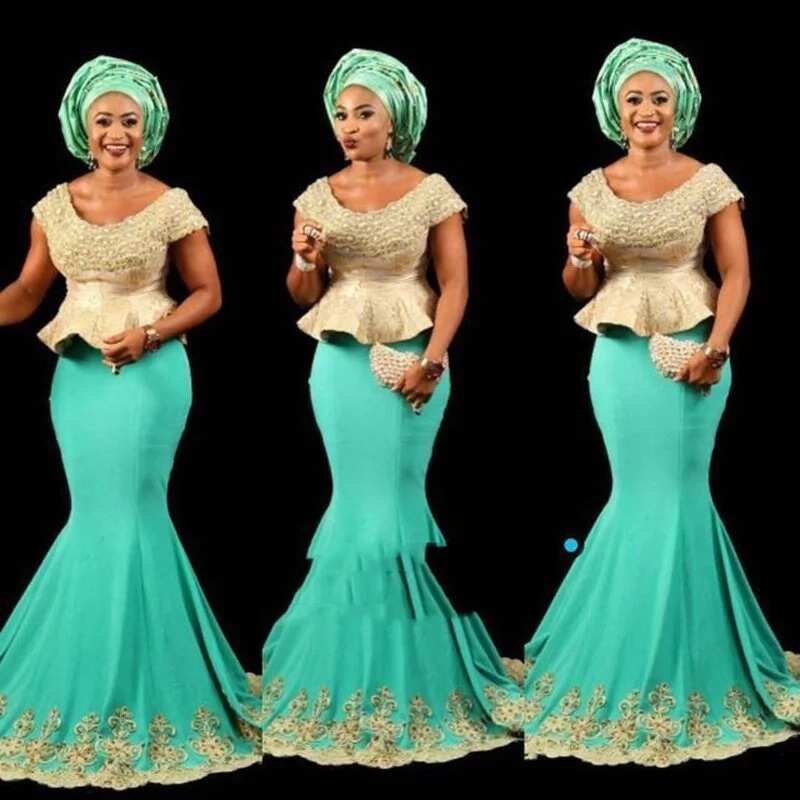 6. To make your look unique, add some accent to it. Something that will catch the eye.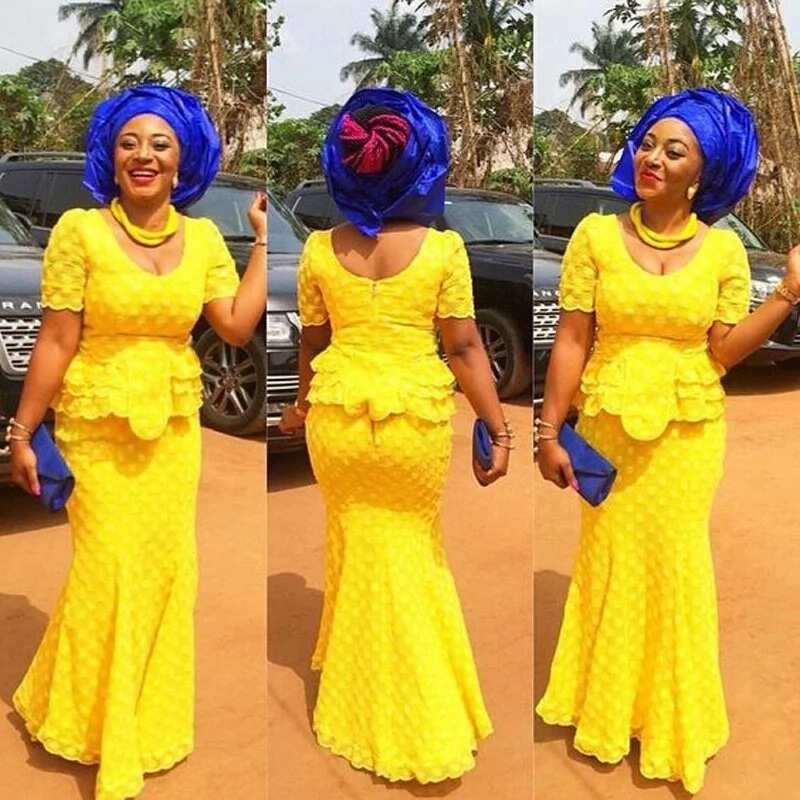 7. Right shoes, accessories and make-up are the finishing touchees for the perfect look!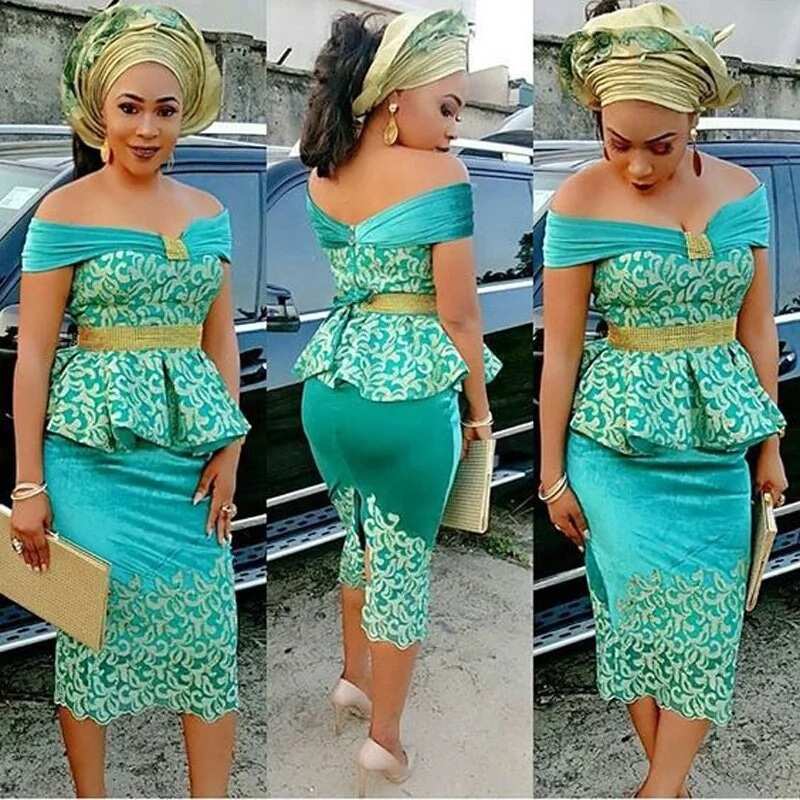 8. The dress doesn't have to be long to make you look gorgeous!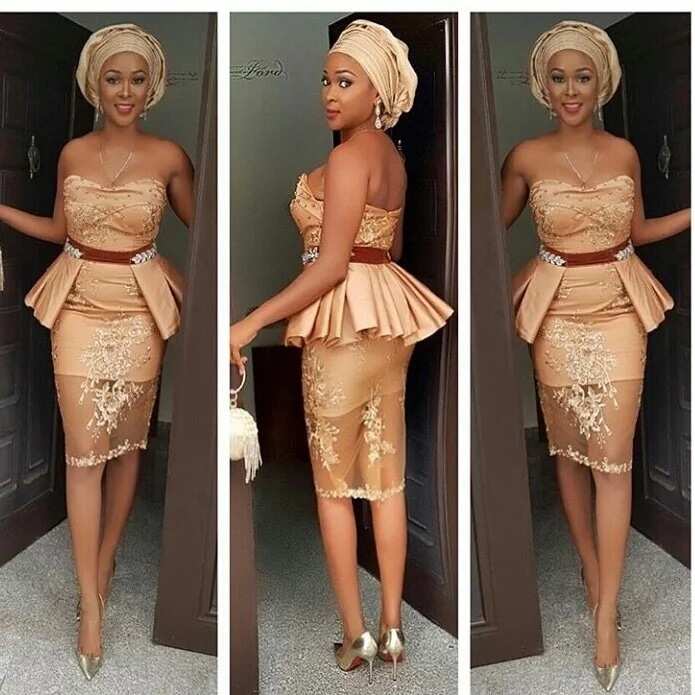 9. Try new looks and different styles! Don't hesitate to combine.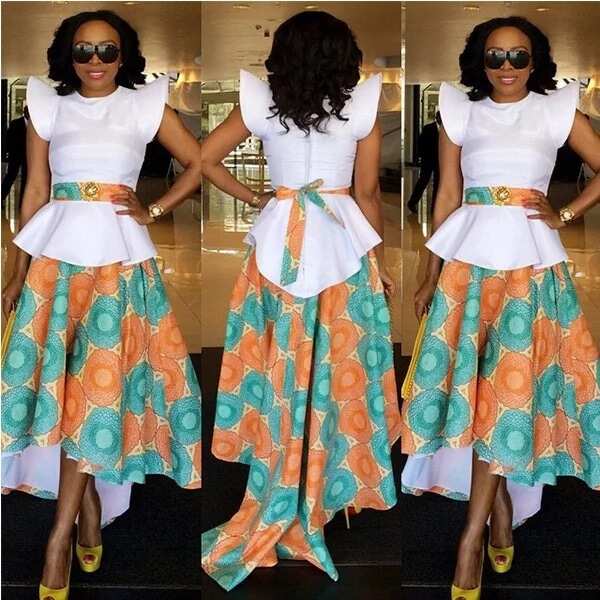 10. Peplum gown combined with stunning patterns will make you look amazing at any wedding.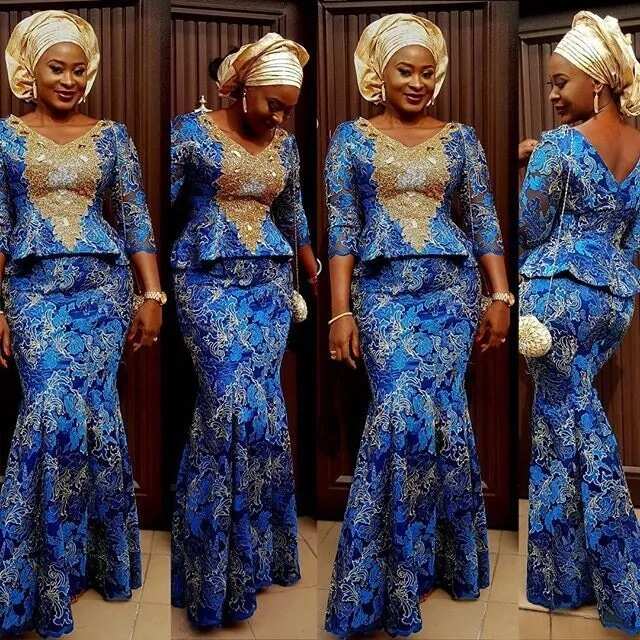 So there you have it - now you know how to look gorgeous at a wedding. The peplum gown is the perfect choice! Mix colors, patterns, styles. Add jewelry and different accessories. Try different variations with make-up. Get inspired with our tips and create a look that will make you fabulous.
READ ALSO: Ankara skirt and blouse style for wedding
Source: Legit.ng