16-year-old Nigerian girl offered scholarship to any college in the US
Legit.ng came across the interesting story of a 16-year-old Nigerian girl who was offered a scholarship to any college of her choosing in the USA.
16-year-old Deborah Ekwale, was recently offered a scholarship which will see her through any college she decides to go to, for advanced studies.
Deborah whose dream is to go to the Bryn Mawr College (an all girls school) to study women's rights combined with public health, was honoured by the National Association of Coloured People (NACP) in Chester, Pennsylvania, after graduating with honours from the Chester High School.
After relocating to the US from Nigeria where she was already a student, Deborah also started pursuing a few credits at the Delaware County Community College.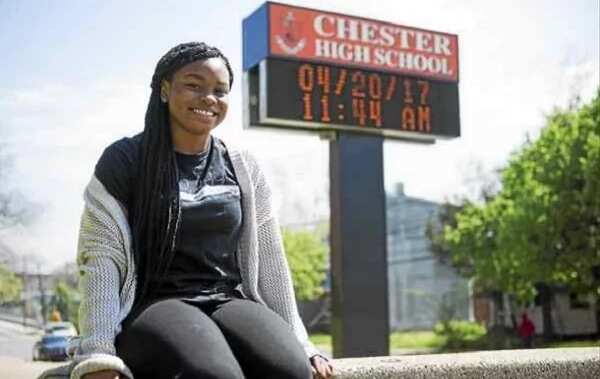 READ ALSO: Man drags two large snakes down the road while chanting incantations
Deborah who was attending a private school in Lagos prior to her relocation, said:
"My motivation is to see women build empires, that means everything to me."
She moved with her mother who married a longtime friend, got a green card and settled into her new life.
She said:
"Moving around was too much and I was already in 11th grade, schools in Nigeria are very expensive."
READ ALSO: Pastor tries to clear the air after 'bad' bedroom photos of him circulate online
Deborah's mother, a stylist, and her father who owns a small business, had worked very hard to raise her and her five siblings (three also live abroad), spending up to N2 Million Naira every year, just to pay her school fees at her Lagos school.
She is now the vice president of the student government, and also hosts cultural days at the Chester High School, where she showcases Nigerian foods and clothing.
She said:
"It's kept me ahead, students were curious about other countries," she said. "Most of them were willing to try my mother's food — I had the best food around."
"When I got here people had stereotypes about Africa, they thought we all lived in jungles, I just try to keep people informed, to make sure there's not an ignorance of other cultures."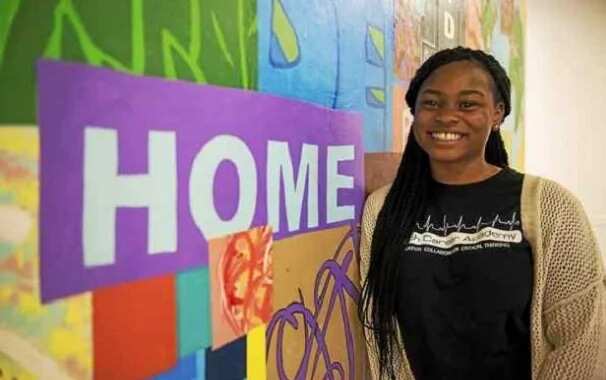 Deborah has been concerned about women's rights even while she was in Lagos, as she would donate her schoolbooks and even host soup kitchens where she served displaced people during Christmas and Easter breaks.
She said:
"Women's rights are my number one issue, especially through my mom. Nigeria is made of different tribes with different cultural norm. Women can't hold property, they stay at home as a housewife. Women aren't given access to educational opportunities."
On her reactions after hearing about the Chibok girls that were kidnapped by Boko Haram, Deborah said:
"We all got so scared when the Chibok girls were kidnapped. We thought, 'What if it happens to us?"
Deborah now wants to draw everyone's attention to the plight of the Nigerian woman. She said:
"I want to be a role model for fellow students here, and I think other students are picking up on that. (In Nigeria) everybody at school knows how much our parents suffer to give us an education, I want to give back to my mom to see the fruit of her labor."
READ ALSO: Nigerian police officers help a lady in distress, fix her car in Abuja (photo)
Meanwhile, see how some Nigerians took to the streets to protest the abduction of the Chibok girls:
Source: Legit.ng