Forensic experts to analyse unclad pictures of Apostle Suleman's in court
-The Lagos Magistrate court has summoned Apostle Suleman to personally testify on Stephanie Otobo's allegations
- Apostle Suleman aside being summoned to the court, will also be submitting his phone and International passport
- For more news on Apostle Suleman, please visit….. https://www.legit.ng/tag/apostle-johnson-suleman.html
Just few days after Apostle Johnson Suleman's alleged lover, Stephanie Otobo refuted the rumor of being born again and withdrawing the $5 million lawsuit she filed against the cleric, the young lady as come out revealing that she will not back out on the man of God.
Legit.ng gathered that the Lagos state Magistrate court has summoned Apostle Suleman to personally testify in the case filed by Miss Otobo. He was also instructed to come along with his travel documents and mobile phone.
However, others invited by the court include the Inspector-General of Police, the Managing Director of MTN, and the Managing Director of United Bank for Africa (UBA).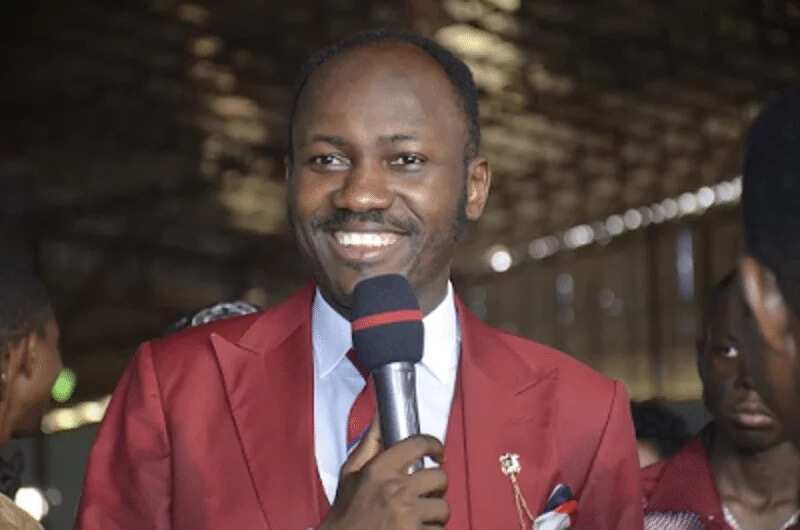 READ ALSO: Widow, 30, devastated after mysterious fire burnt her properties in front of her new home (photos)
In addition to the summonses, Miss Otobo stated that she is also urging the court to invite forensic experts to court to analyze all the unclad pictures of Suleman's genitals and the face-to-face chats between them. Also the following persons have been reported to be present at the court session:
1. Managing Director, MTN Nigeria Communications Limited, to produce and provide the call logs and text messages exchanged between mobile numbers 08160000616 (belonging to Johnson Suleman) and 07081454058 (belonging to me) between 2015 and 2017.
2. Managing Director, United Bank of Africa, to produce Statement of Account No. 2031068488 belonging to Ms. Otobo Omojevwe Stephanie covering the period 2015 to date.
3. The CEO, Nigerian Communications Commission, to produce Record of the identity of the person that registered sim card no. 08160000616 (belonging to Apostle Johnson Suleman).
4. Managing Director, Airtel Nigeria, to produce and provide the call logs and text messages exchanged between mobile numbers 07081454058 and 08160000616 between 2015 and 2017.
5. Apostle Johnson Suleman, to produce and provide his International Passport detailing his international travels between 2015 till date, and his Black iPhone 4 which he used between 2015 and 2016.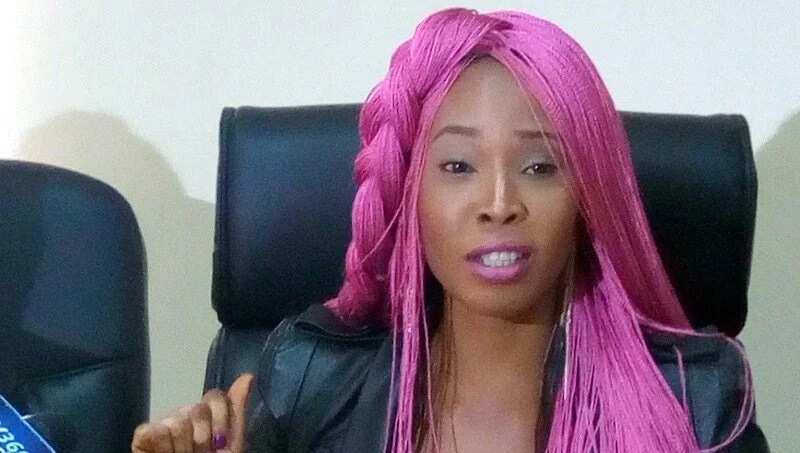 6. The Inspector-General of Police, to produce Samsung Phone, Note 7, which was forcefully seized (without a court order) from me at UBA, Anthony Branch on Friday, March 3, 2017.
However, in a made available to Premuim Times by Stephanie Otobo's counsel, Festus Keyamo Chambers, where she disclosed that could not have promised to withdraw any matter against the Apostle as he was the one that got me arrested and charged me to court.
READ ALSO: Nigerian police officers help a lady in distress, fix her car in Abuja (photo)
She said: "I wish to state the following in reaction. That I could not have promised to withdraw any matter here in Nigeria against Johnson Suleman as he is the one that got me arrested and charged to court in a criminal case. He is the one (as I have read in the Press) that has filed a N1 billion Naira defamation suit against me. So, I have no prerogative to withdraw any case here in Nigeria against him and I never said so."
Watch video of Apostle Suleman's scandal tops social media trends below:
Source: Legit.ng