Taxi driver allegedly beats up female passenger for disrespecting him (photos)
- A taxi driver has allegedly beaten up a passenger he claimed disrespected him
- The passenger claimed that the driver who is a Taxify staff allegedly beat her up for not addressing him with respect
A Facebook user, Innocent Tino, has called out a taxi driver, Tiamiyu Safara, who he claimed allegedly beat up a woman for disrespecting him.
Tino posted the sad story after a friend of the victim shared the message with photos of the accused and the victim online.
In the post, Tino expressed that the victim was allegedly beaten up by Safara who claimed the woman disrespected him.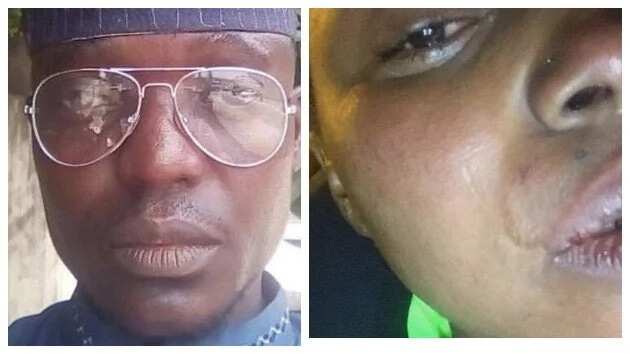 Legit.ng gathered that the taxi driver who is a staff of Taxify cab service beat up the woman after she tried to explain to a friend on phone that the taxi would not drop her at her destination.
READ ALSO: Fatal school bus accident kills 36 people in Tanzania (photos)
The victim's friend expressed that the taxi driver allegedly dragged the woman down from the car and beat her up.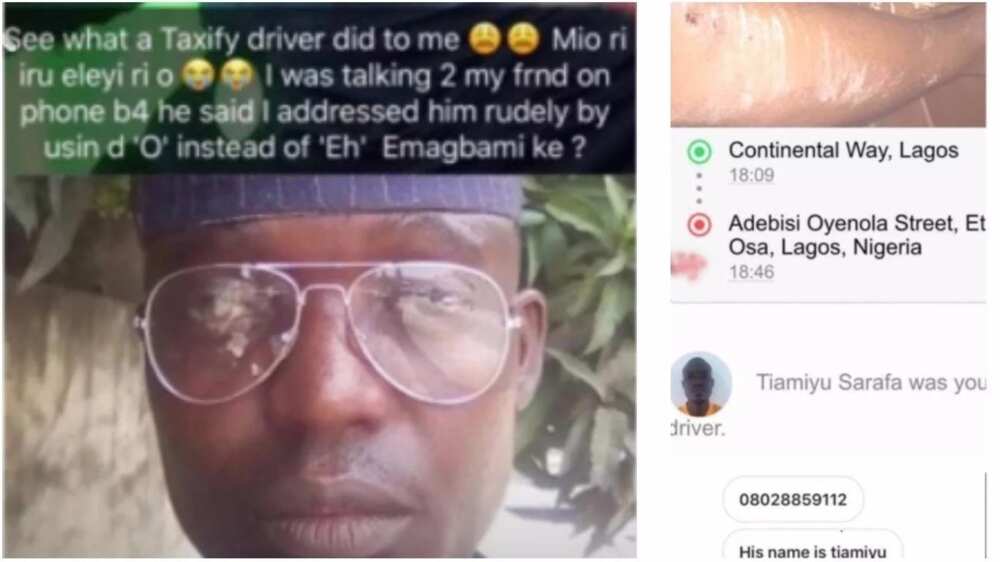 Read Tino's post below:
"A friend of the victim wrote: "My friend requested taxify and was talking to her friend on phone about the driver not being able to take her to her own destination.
She said "the cab man can't take her to where she's going, in Yoruba language. The man said she addressed him with "O" instead of "Eh." He dragged her down and beat her blue black which is very sad."
READ ALSO: Hilarious names of churches you will find in Nigeria (photos)
Meet Jewish Rabbi who stood as surety for Nnamdi Kanu
Source: Legit.ng