Time for Nigerian youths to be given opportunity to lead – Governor Okowa's aide
- Youngest political appointee in Delta state, Ovie Success Ossai, is optimistic that a Nigerian youth will soon be given opportunity to emerge as Nigeria's President
- His belief follows the electoral victory of Emmanuel Macron who emerged as France President at 39
- He said Nigerian government should create opportunity for youths to achieve their goals
Following the victory of 39-year-old Emmanuel Macron as French President, youngest political appointee in the administration of Governor Ifeanyi Okowa of Delta state, Ovie Success Ossai, is optimistic that a youth will emerge President in Nigeria in the nearest future.
Ossai, who celebrated his 25th birthday in early February 2017, told Legit.ng that though the Nigerian political system appeared unwilling to pave way for youths to emerge as leaders in major areas of influence in the country, he said the emergence of Macron as French President will open a new vista of opportunity for vibrant Nigerian youths.
The Nigerian political system since independence has been in the hands of old people who have held the nation ransom through to the attainment of true democracy in 1999 and even to the present day government.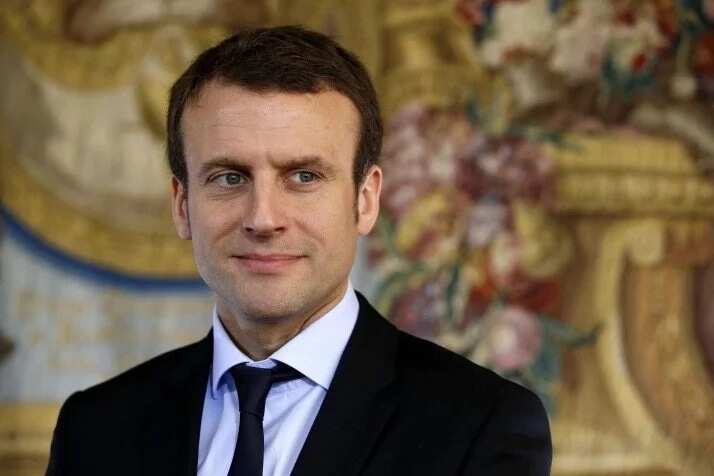 Many young and vibrant Nigerians have shown interest in leadership but cabals in political positions have applied their powers to edge out youths but only ascribing to them as leaders of tomorrow.
READ ALSO: BREAKING: 39-year-old Emmanuel Macron elected French president
But Ossai said following the victory of Macron in France, the trend is beginning to change and the Nigerian system will definitely join the league of countries where vibrant and intelligent youths will be given the highest political office in Nigeria.
This is even why some former militants in the Niger delta said that it will be unwise for 80-year-old man to decide the destiny of 25-year-old youths in the volatile region.
Ossai, who spoke to Legit.ng shortly after the election, said the election and the victory of the 39-year- old Emmanuel Macron as French President has given hope to Africa youths, most especially Nigeria's youths noting that Nigeria leaders needed to give the youths chance to take up serious leadership position in the country.
"Emmanuel Macron's victory as French President has shown to the world that the youths are not just leaders of tomorrow but of today, tomorrow is now. Nigeria as a nation needs youths to pilot the affairs of state.
"The youths need to be given chance to lead like Emmanuel Macron. I am calling for youths participation in politics. In the coming 2019 election, I pray for a youth to lead us in our different levels of government.
"I thank Gov Okowa of Delta for being a youth friendly governor. I congratulate the good people of France for electing the 39-year-old Emmanuel Macron as their President," Ossai said.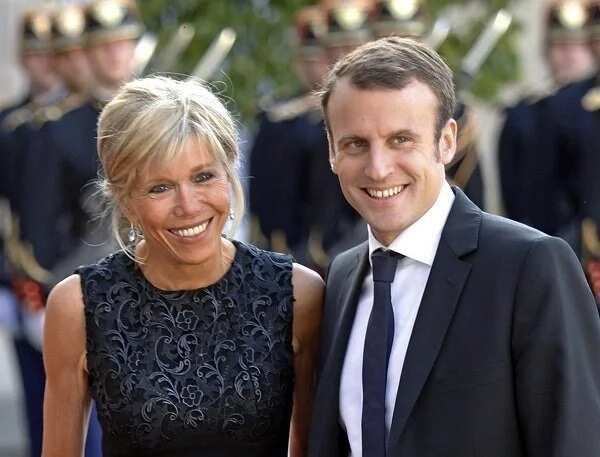 39 year-old Emmanuel Macron was elected president of France on Sunday with a business-friendly vision of European integration, defeating Marine Le Pen, a far-right nationalist who threatened to take France out of the European Union, early projections showed.
READ ALSO: BREAKING: 82 released Chibok girls meet Buhari behind closed doors
The centrist's emphatic victory, which also smashed the dominance of France's mainstream parties, will bring huge relief to European allies who had feared another populist upheaval to follow Britain's vote to quit the EU and Donald Trump's election as US president.
Five projections, issued within minutes of polling stations closing at 8 p.m. (2 p.m), showed Macron beating Le Pen by around 65 percent to 35 - a gap wider than the 20 or so percentage points that pre-election surveys had pointed to.
Even so, it was a record performance for the National Front, a party whose anti-immigrant policies until recently made it a pariah in French politics, and underlined the scale of the divisions that Macron must now try to heal.
Watch this Legit.ng video why Nigerians may prefer Fayose to Buhari if Fayose vies for the 2019 presidency
Source: Legit.ng