- The 82 released Chibok school girls were at about 7pm on Sunday, May 7, driven to the Presidentila Villa in a military convoy amidst tight security
- They are presently having a meeting with President Buhari after they were then taken to a medical facility ran by the DSS
- Buhari says he has made it clear that his govt will do everything in its power to ensure the freedom and safe return of other Chibok girls and Boko Haram captives
The 82 abducted school girls released by Boko Haram at about 7.04pm on Sunday, May 7, arrived the Presidential Villa in Abuja to meet with President Muhammadu Buhari.
According to Premium Times, the girls are currently meeting with Buhari inside his official residence behind closed doors.
They were driven to the Villa in a military convoy amidst tight security.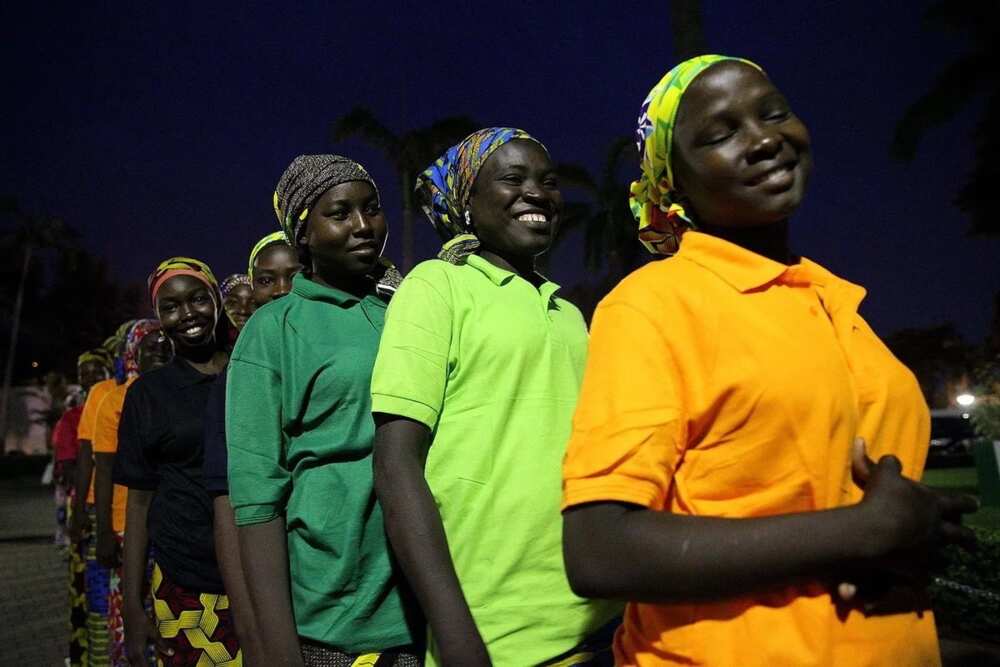 Addressing the girls, Buhari said he has made it clear that his govt will do everything in its power to ensure the freedom and safe return of other Chibok girls and Boko Haram captives.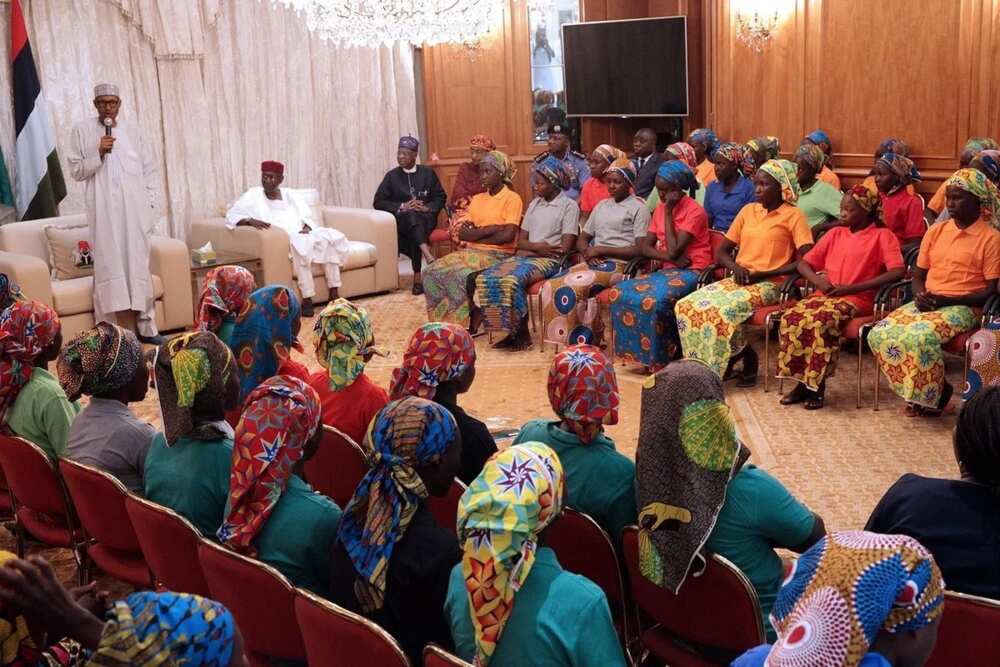 READ ALSO: 2019: Sule Lamido for president campaign vehicles hit the streets (photos)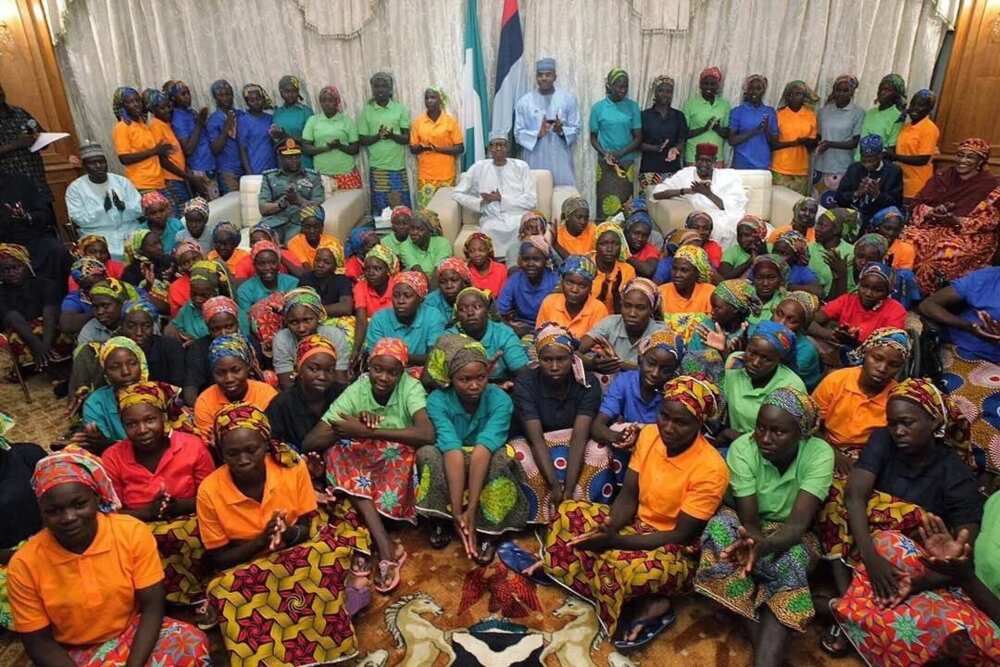 READ ALSO: Atiku, Saraki commend Buhari over release of 82 Chibok school girls
Earlier today, Legit.ng reported that the girls were earlier airlifted from Maiduguri, the Borno state capital to Abuja.
They were then taken to a medical facility ran by the Department of State Services, along Airport road in the Federal capital city.
The 82 girls were released on Saturday, May 6, after a successful negotiation with a team representing the Nigerian government.
Some details of the negotiation involved in the release of 82 more Chibok girls by the dreaded Boko Haram terrorists have been released.
It was gathered that two combined team of military and Red Cross negotiators involved in the negotiation, flew two Boko Haram commanders to Banki town in Borno state in exchange for the girls, while the Nigerian army took custody of the girls who were handed over by Boko Haram representatives.
Meanwhile, watch this touching Legit.ng TV video of child survivors of Boko Haram activities in the northeast narrating their ordeal.