- 82 kidnapped Chibok girls were released on Saturday May 6 by the dreaded Boko Haram terror group
- Nigerians have reacted positively to the news of the released girls
- Many Nigerians say President Buhari has fulfilled his campaign promise
Nigerians have come on social media to celebrate the Presidency on the release of 82 Chilbok girls by the Boko Haram terrorists.
Legit.ng had reported that release of the abducted school girls came after negotiations between the Islamist group and the Muhammadu administration.
READ ALSO: My son will actualize Biafra – Nnamdi Kanu's father blasts south-east governors, says Buhari is enemy of Ndigbo
The terrorists group kidnapped more than 200 schoolgirls from the Borno town of Chibok in 2014.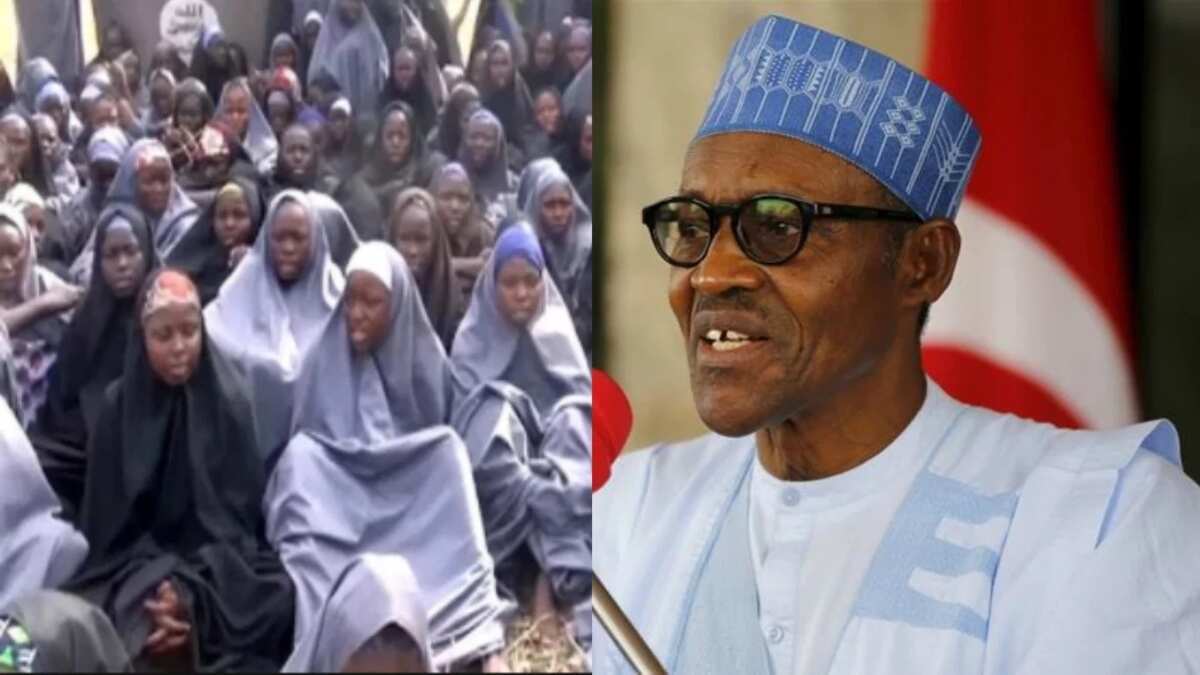 Some Nigerians who reacted on social media praised President Buhari for fuifilling his promise of releasing the kidnapped girls.
READ ALSO: Pastor T.B Joshua drops shocking revelation about source of his power
Dele Ayeni said that: This is a welcome development. We all have to appreciate the president on this without sentiment. He has done what he promised. I understand som peaple believe this is a set up, but we must understand that this did not start in Buhari's regime', he said.
Joy Solomon wrote on Facebook: Thank you Baba. We are grateful that our girls are coming back, under your watch" she said.
Here are some other comments by Nigerians:
Emerging reports have also alleged one of the 82 girls to be carrying a baby.
Meanwhile, watch this touching Legit.ng TV video of child survivors of Boko Haram activities in the northeast narrating their ordeal.