Chapman recipe: Ingredients and preparation
Summer is coming, and it is time to learn some great recipes for the hot season! Today we will tell you how to make Chapman. It is a Nigerian drink that is perfect for parties and hot days. Chapman is bubbly, bright and easy to make. You can either make it with or without alcohol so even children can enjoy it.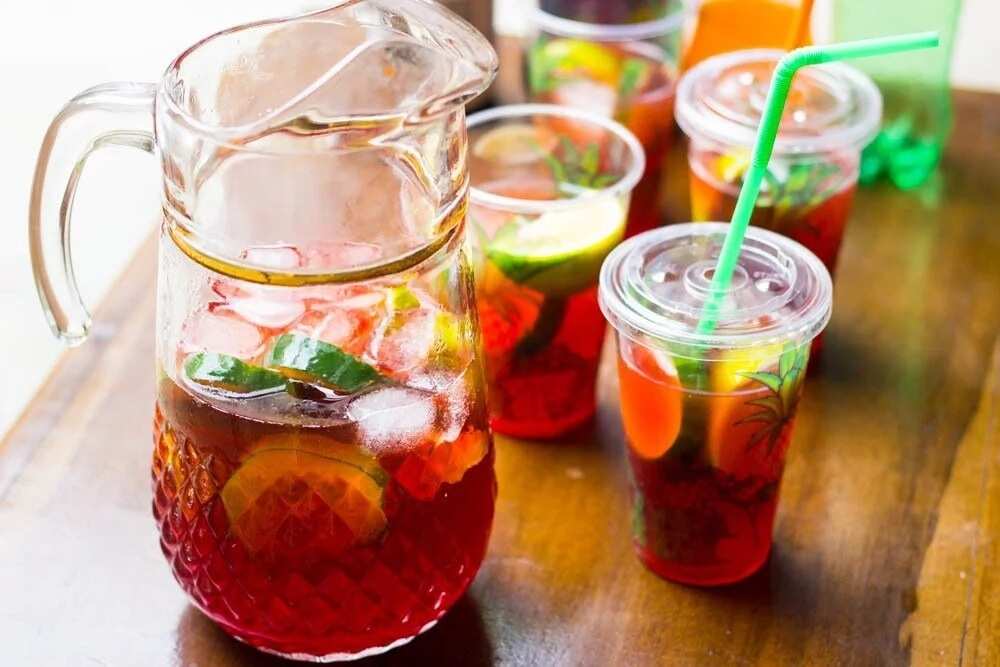 How to make Chapman?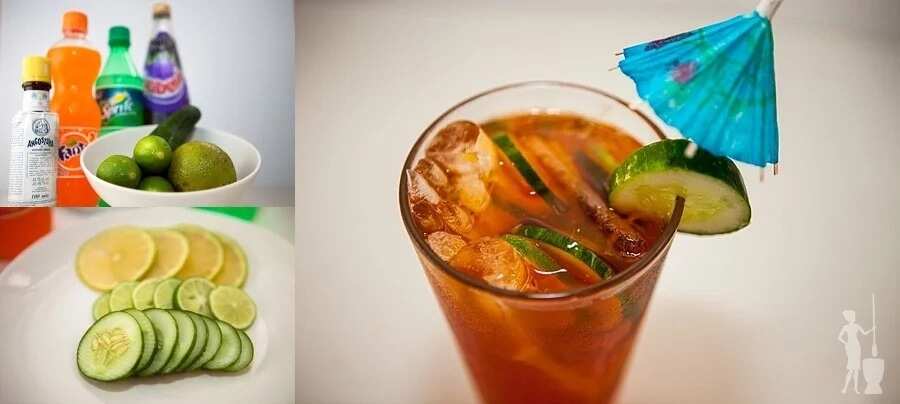 There are a lot of variations of Chapman. However, the main ingredients are the same. They are orange soda (for example Fanta) and clear lime or lemon soda (like Sprite) for brightness and bubbles. Grenadine for that classic rosy color, sliced fruits for juicy flavor. And finally, the Angostura Bitters that make the Chapman a real Chapman.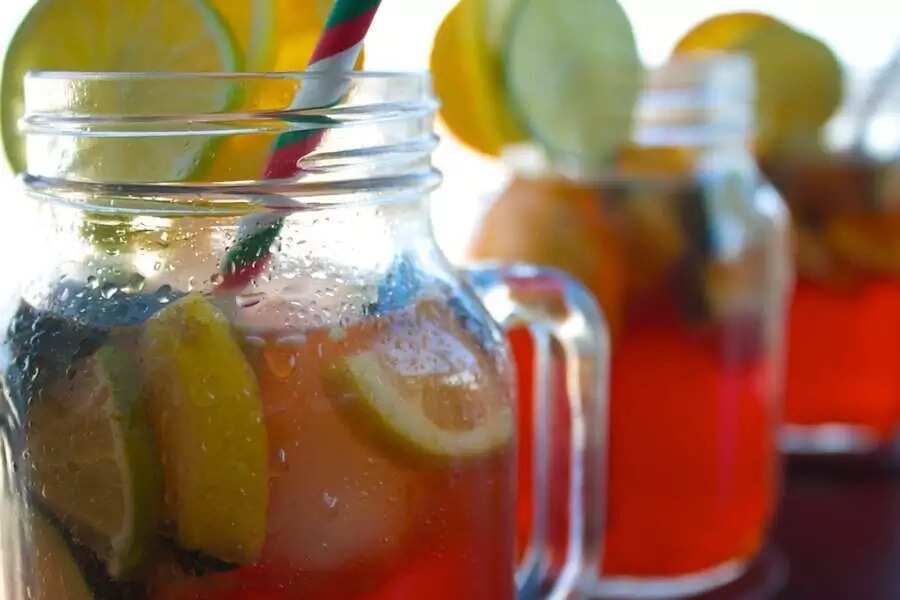 READ ALSO: Delicious smoothie recipes for weight loss
The recipe below is made with alcohol. If you want to make your drink without alcohol, then don't use Angostura Aromatic Bitters. Instead, squeeze some lime depending on your taste. Usually half of lime is enough.
The recipe is for two classic mugs. Great for you and your friend or loved one!
Ingredients:
Ice cubes;
3 teaspoons of Angostura Aromatic Bitters;
350 ml of Fanta (or any other orange soda);
350 ml of Sprite (or any other clear soda);
Half a cup of Grenadine Syrup;
Half a lemon;
Half an Orange.
Garnish:
Half an orange;
Half a lemon;
Half a cucumber.
Optional (if not using alcohol):
Tip: You can use different citruses or fruits to garnish your drink. It could be orange, lemon, lime, strawberry, cucumber. Some people even use bananas!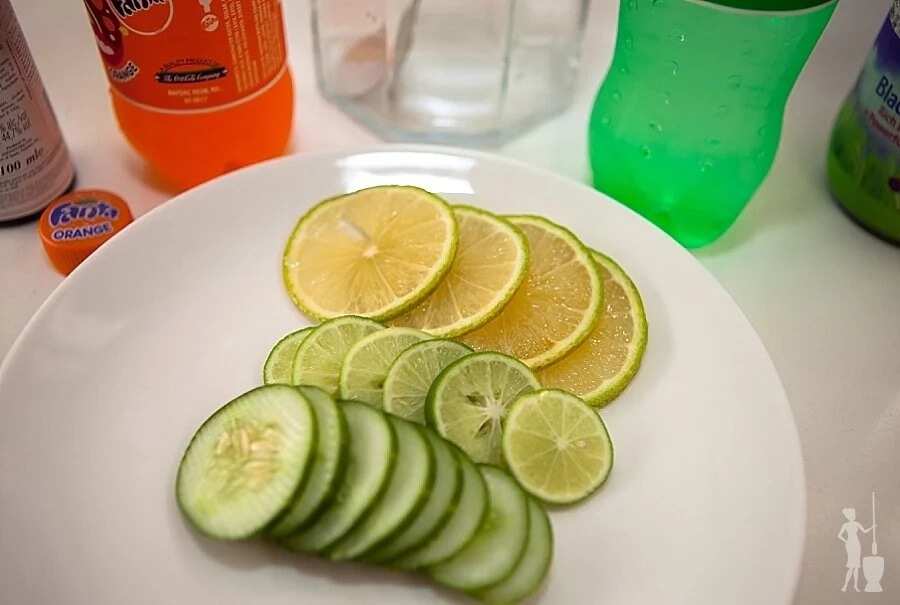 Before making Chapman:
1. Make sure that all your liquids (sodas and syrup) are chilling in the fridge.
2. Make the ice cubes using regular water or soda.
Tip: It is a good idea to use soda (orange or clear) instead of water. Then when the cubes melt, the drink won't be flat. You can also make lime or lemon ice cubes.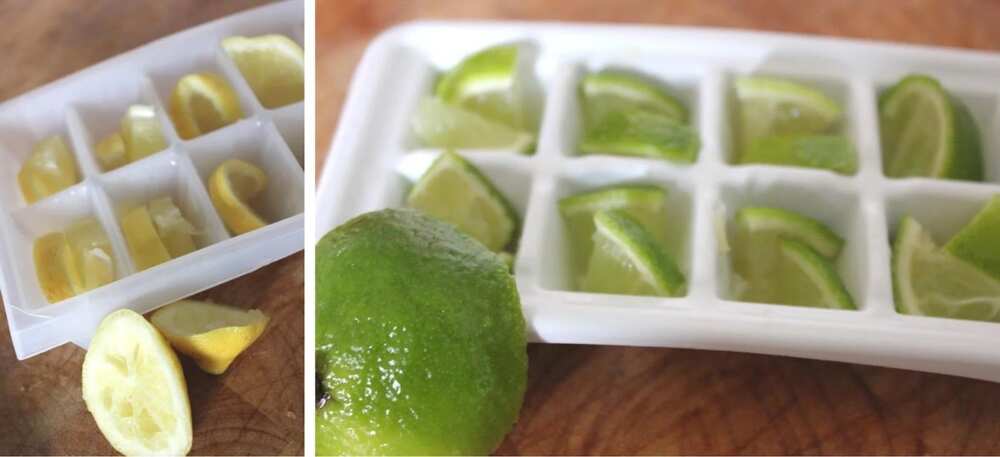 3. Cut the lemon and the orange into halves.
4. Cut one half of each into quarters.
5. Leave the other halves for squeezing.
If you are using other ingredients like bananas, strawberries, cucumbers cut them into circles and then into quarters. Try to make even and thin pieces.
The process of making Chapman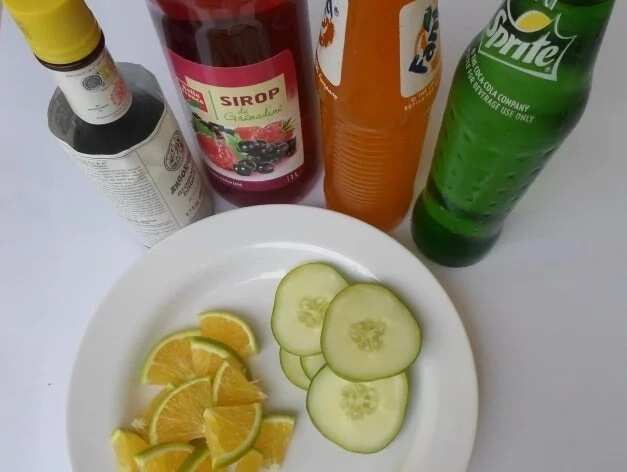 1. Put the prepared ice cubes into the mugs.
2. Pour half a cup of the Grenadine Syrup. For the color!
3. Squeeze the halves of the lemon and orange.
Tip: If you are not using alcohol, now is the time to squeeze the lime.
4. Add the Angostura Bitters. Remember, this is alcoholic.
5. Pour an equal amount of orange and clear soda into two mugs. Don't pour too much - you will need space for your garnishing.
6. Add the sliced lemon, orange and other ingredients that you like.
7. Stir the drink gently using straws.
8. Drink it!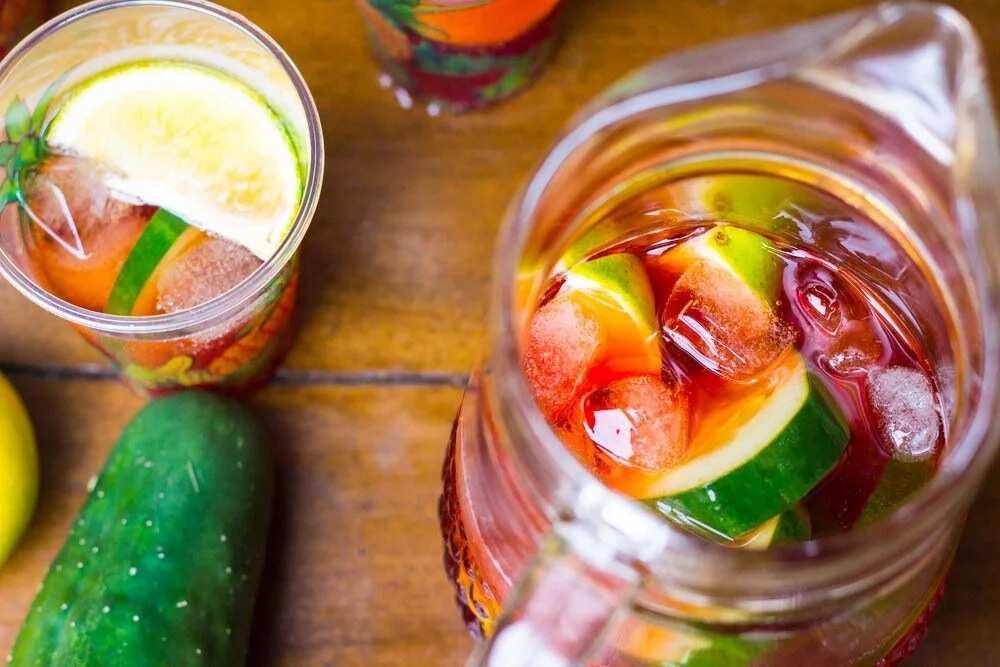 Now you know how to make Chapman at home! This drink is refreshing and is an excellent choice for the hot summer days. No wonder that it is one of the most favorite drinks among Nigerians. Also, it is quite fun - the brightness and bubbles make it fantastic for parties!
READ ALSO: How to make shawarma bread at home?
Source: Legit.ng