BREAKING: CBN reverses restriction on 41 items ineligible for forex (SEE full list)
- The Central Bank of Nigeria (CBN) has lifted the restriction on items listed as ineligible for foreign exchange
- CBN in July 2015, restricted 41 items, including vegetable oil, poultry products, toothpicks, cosmetics, plastic and rubber products
- The apex bank argued that the move would encourage patronage of locally made goods
After almost two years, the Central Bank of Nigeria (CBN) has lifted the restriction on 41 items listed as ineligible for foreign exchange.
The apex bank in a circular said: "Importers of items classified as not valid for forex with transactions value of $20,000 and below per quarter shall now qualify for allocation of foreign exchange".
Consequently, the restriction still exists for businesses with transaction value above $20,000 per quarter.
READ ALSO: FG approves N1.5bn for maintenance, 4 other projects in aviation sector (see list)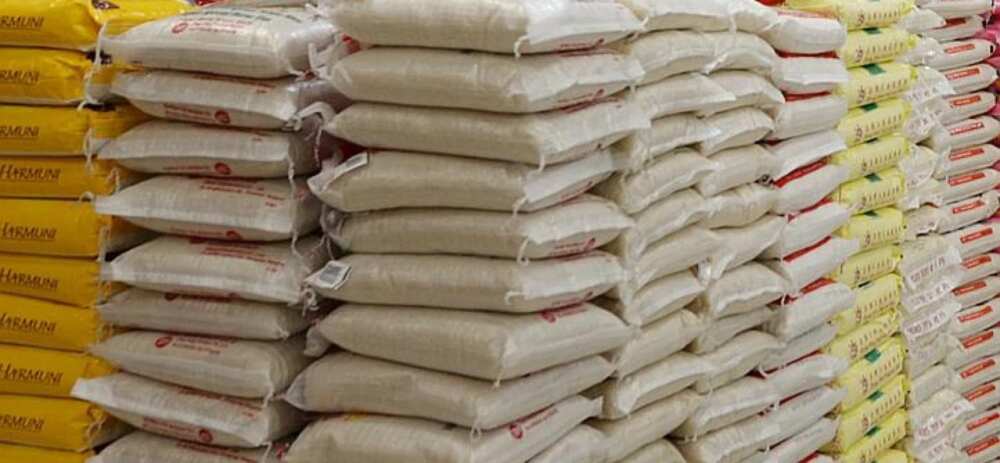 Legit.ng gathered that CBN in July 2015, restricted 41 items, including vegetable oil, poultry products, toothpicks, cosmetics, plastic and rubber products, among others, from accessing foreign exchange from the interbank foreign exchange market.
The CBN also argued that the move would encourage patronage of locally made good, pushing its argument with the narrative that Nigerians were still in the business of importing toothpicks.
Below are the 41 items
1. Rice
2. Cement
3. Margarine
4. Palm kernel/Palm oil products/vegetables oils
5. Meat and processed meat products
6. Vegetables and processed vegetable products
7. Poultry chicken, eggs, turkey
8. Private airplanes/jets
9. Indian incense
10. Tinned fish in sauce(Geisha)/sardines
11. Cold rolled steel sheets
12.Galvanized steel sheets
13. Roofing sheets
14. Wheelbarrows
15. Head pans
16. Metal boxes and containers
17. Enamelware
18. Steel drums
19. Steel pipes
20. Wire rods(deformed and not deformed)
21. Iron rods and reinforcing bard
22. Wire mesh
23. Steel nails
24. Security and razor wine
25. Wood particle boards and panels
26. Wood Fibre Boards and Panels
27. Plywood boards and panels
28. Wooden doors
29. Toothpicks
30. Glass and Glassware
31. Kitchen utensils
32. Tableware
READ ALSO: Mercy Aigbe was coughing blood after husband assaulted her - Lagos Commissioner
33. Tiles-vitrified and ceramic
34. Textiles
35. Woven fabrics
36. Clothes
37. Plastic and rubber products, polypropylene granules , cellophane wrappers
38. Soap and cosmetics
39. Tomatoes/tomato pastes
40. Eurobond/foreign currency bond/ share purchases
Watch Nigerians reacting to Whistle Blowing policy by FG.
Source: Legit.ng