Editor's note: Michael Ajah, the Legit.ng partner blogger, explains how Information and Communication Technology (ICT) may end up ruining people's lives.
Ajah is a Computer Science student of the University of Port Harcourt. He is the CEO of NaijaTechGuy Inc.
He's a researcher, web developer, programmer and ICT expert.
Michael could be contacted via email: luigiajah@gmail.com.
More details in Legit.ng's step-by-step guide for guest bloggers.
Technology has advanced so quickly in the 21st century that virtually everything you can imagine is almost possible.
All that is required is an algorithm. New inventions like autonomous vehicles , AI powered computers/assistants and robots are gradually becoming part of our everyday lives.
Artificial Intelligence is still in its infancy but with the little that has happened so far humans should take some time to understand what is really happening and ask ourselves the ultimate question –In the effort to make our lives easier , are we putting our lives at the mercy of machines and hackers?.
In this article, I'll be talking about robots and autonomous cars.
Autonomous cars
A lot has happened since the development of autonomous vehicles .These cars have experienced crashes and in cases had their controls hacked.
READ ALSO: BREAKING: Senate bans UK from sending prisoners back to Nigeria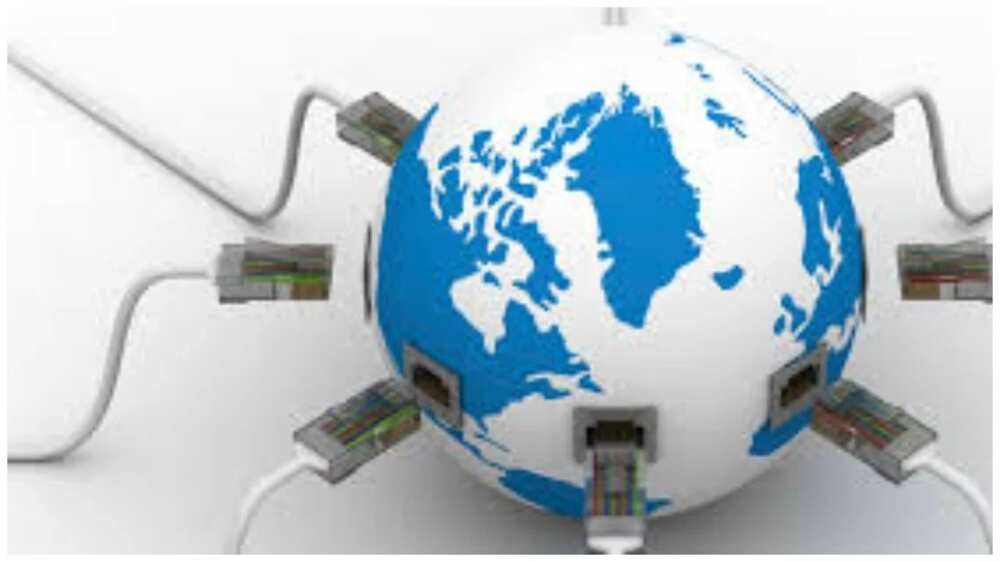 Some people still say that the cars are still in beta and by the end of 2020 most of the bugs will be fixed but many of them forget the fact that Autonomous Vehicles are run by A.I programs which may be vulnerable to attacks.
Like most computer programs, companies tend to fix bugs after the security of the program has been breached or a flaw has been discovered.
When the autonomous vehicles are now released for public use, you may hear a sad story of how a man unsuspectingly got into his car only to discover that the security has been breached and his car's A.I system has been hacked.
A security breach, one that may cost the person his life. If it's a flying taxi, the same theory applies too. Stories of crashes due to hacks will be endless. Everything seems like a script from a Sci-Fi movie but that's the future we are slowly heading towards.
If you take a time machine to the time of Alexander the Great and tell him that you could take his picture and post it all over the world in a second, trust me you'll be accused of sorcery. People during that time period would not even believe the world could advance as much as it has now.
I'm not against the use of autonomous vehicles but once the use of these machines cannot guarantee the safety of its users it should not be used.
Security and Privacy seem like an illusion, nothing is guaranteed to be 100 percent safe. Until Autonomous Car Companies can guarantee that our lives will not be taken by a hacker's touch of a button, we're better off driving on our own with the A.I as an assistant.
·Robots
Robots are actually meant to assist us but they may end up ruining our lives. Have a look at the short fiction below:
A man comes home from work looking gloomy. He parks his car and sits in the living room looking worried.
'Darren, you look sad, what's the problem?' , his wife asks as she sits down beside him.
''In have been saving up for Cheryl's college fees and I hoped to complete the remaining couple of dollars from my salary this month and guess what, my boss fired me because he got a robot that handles the calculations faster than me,'' he said.
It may be fiction now but in a couple of years it's certainly going to be real. A lot of people would lose their jobs and be replaced by machines.
In future, if humans don't take a moment to understand what is actually happening, the only jobs that'll be left will probably be I.T related jobs.
You won't need a cleaner, gardener, drycleaner or tailor because there'll probably be robots that do their jobs more efficiently but the question still remains -What will happen to those who do these jobs?
READ ALSO: PDP will pay reasonable minimum wage to workers in 2019 – Sheriff
It is unarguably that the future of technology may actually ruin our lives. A.I is aimed at making our lives easier but it's a little bit similar to a video game. Playing easy mode at first is not interesting but the advanced mode makes it more fun. It's a two way sword.
The views expressed in this article are the author's own and do not necessarily represent the editorial policy of Legit.ng.
Legit.ng welcomes writers, bloggers, photographers and all sorts of "noise makers" to become a part of our Bloggers network. If you are a seasoned writer or a complete newbie – apply and become Nigeria's next star blogger.
Send us some info about your career, interests and expertise and why you'd like to contribute to the Blogger Network at blogger@corp.legit.ng Also, please send us the link to your blog and three examples of your work.
More details in Legit.ng's step-by-step guide for guest bloggers.
Watch this Legit.ng video which young women are breaking the stereotype in a huge way: heading garages and training men in turn