- A Jewish Rabbi, Chief Immanuel Shalum Okabemadu, has arrived Abuja alongside other sureties to perfect Nnamdi Kanu's bail condition
- A source within the Kanu's family say the Jewish religious leader was flown into Abuja from Port Harcourt on Wednesday, April 26
A Jewish Rabbi has been flown in from Port Harcourt to perfect the bail condition of the leader of the Indigenous People Of Biafra (IPOB) Nnamdi Kanu.
Legit.ng learnt that the Rabbi whose name is Chief Immanuel Shalum Okabemadu, came along with his secretary, Chief (Mrs) Victoria Nnaji.
READ ALSO: IPOB lawyer fights with a police man in court
Speaking to Legit.ng, a source within the Kanu's family said the Jewish religious leader was flown into Abuja from Port Harcourt on Wednesday, April 26.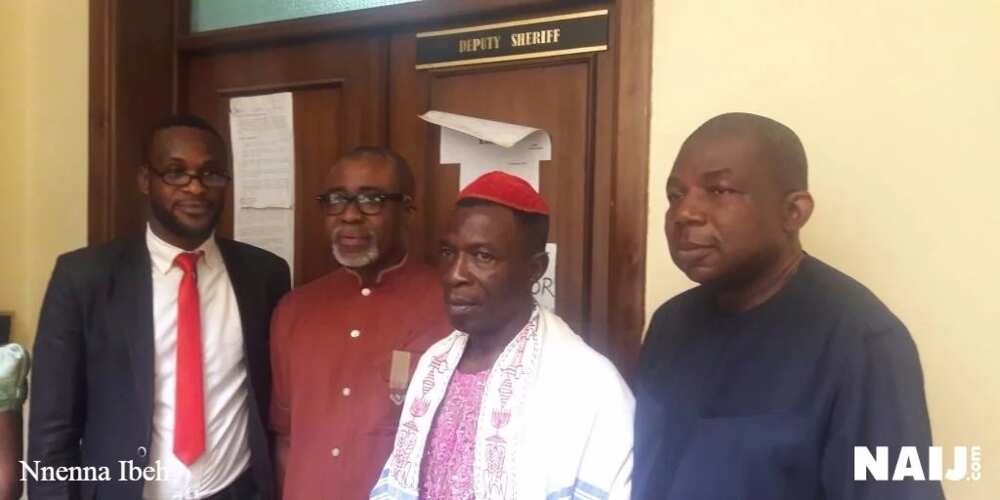 The Rabbi alongside other sureties as ordered by the court are working towards perfecting the bail condition slammed on the IPOB leader.
The source said: "The Rabbi is already here, all other conditions have been met, everything will be concluded shortly and by the help of God Mazi Nnamdi Kanu will be out."
When Legit.ng asked the Jewish leader why he decided to stand in for the IPOB leader as surety, he said: "No comment for now."
READ ALSO: Jonathan denies having any political disagreement with Amaechi
It was also confirmed that Senator Enyinnaya Abaribe (Abia South) on Friday, April 28, signed the 100m bail bond of Nnamdi Kanu, while another Nigerian businessman was also standing by with his bail bond requirement.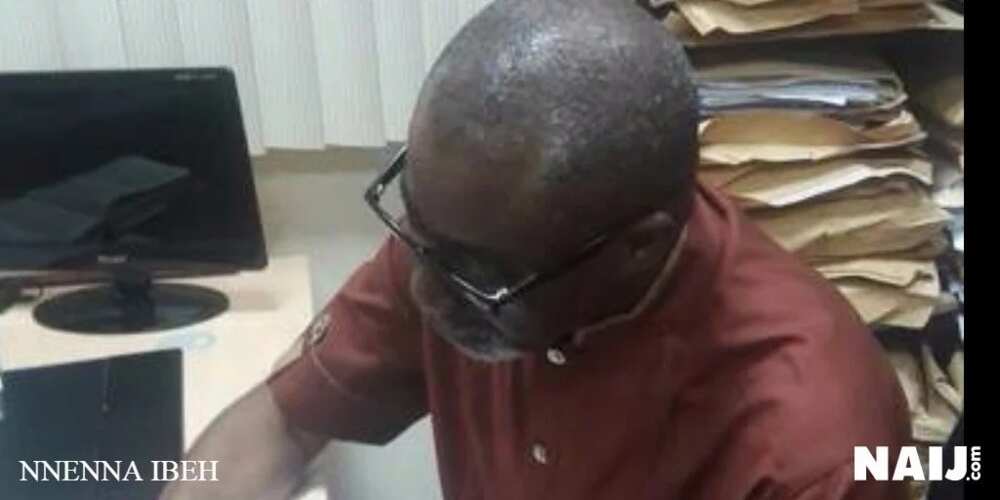 Legit.ng recalls that Justice Binta Nyako of the Federal High Court in Abuja ordered that Kanu provide among many others three surties - a serving Senator, a Jewish religious leader and traditional leader from the South-East.
The sureties, the court said will also make available N100 million bail bond each and a landed property in Abuja.
As part of his bail conditions, Kanu was also ordered never to grant any press interview pending the outcome of his trial.
The court also ordered that he will not be in a gathering of more than 10 persons.
The judge on presiding over the matter, Justice Binta Nyako, said Kanu's bail will be revoked if any of the orders are flouted.
In the Legit.ng video below, watch reactions that trailed the bail condition granted to Nnamdi Kanu in court on April 25.