Do you know that maize farming is very profitable in Nigeria? Here, we provide all the information you need to get started. Read and start making money today!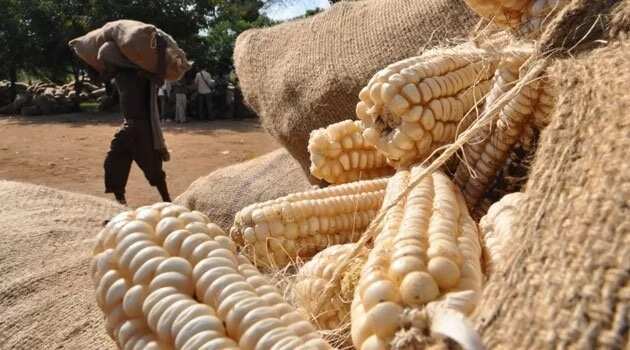 With each new day, agriculture in Nigeria becomes more developed and advanced. Maize is one of the world's most popular crops and at the same time one of the most profitable in Nigeria. This versatile crop can be cooked, canned, used for making flour, butter, popcorn, and cereal.
Maize production in Nigeria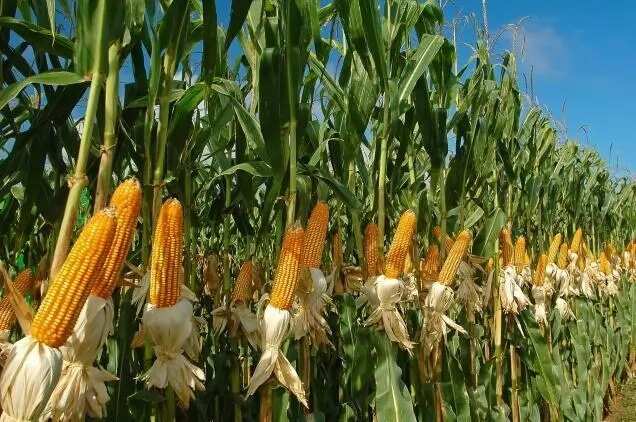 Purchasing of land
The first thing you need is a business plan. An important aspect of your plan should be the purchase of land for maize farming. The price of the land depends on the location and region. Maize is best grown in rich loamy or sandy-loamy soils. Also, you should avoid waterlogged area. Farm soil value is influenced by the following factors:
1. the nature of soil;
2. proximity to settlements:
3. proximity to roads;
4. availability of irrigation.
Sun, fertilizing and watering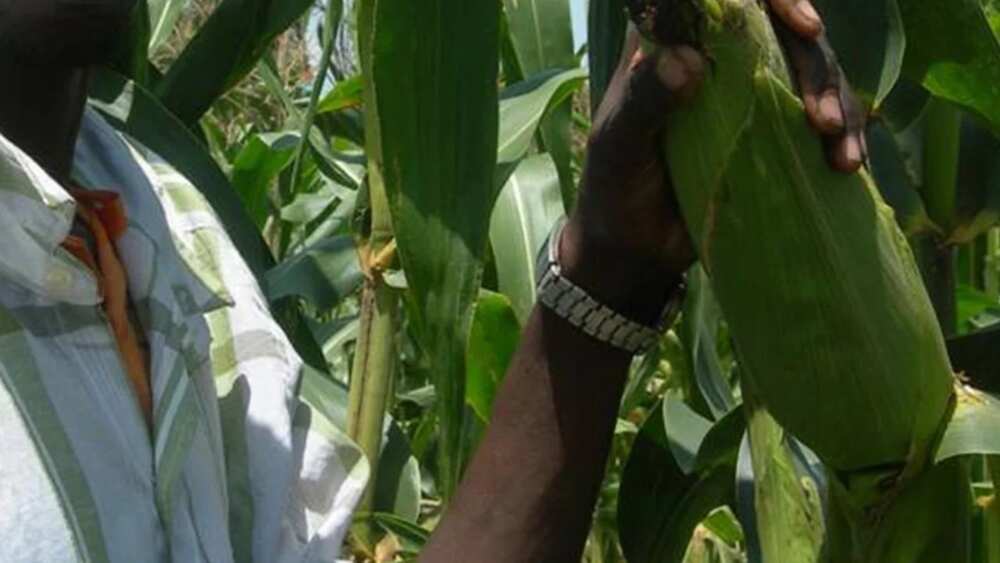 Note that if you want to have a good maize crop, the land should be sunlit for at least 12 hours a day. It will better if the land you purchased for maize farming was previously used for growing cucurbits or legumes.
Don't forget to prepare the soil for sowing. It is necessary to plow the soil to a depth of approximately 35 cm. After ploughing, the land requires some fertilizer mixed with ash and sand.
READ ALSO: Irrigation farming in Nigeria
During the initial period of growth, maize does not require much watering. However, at the beginning of cultivation, you need to pay special attention to irrigation.
Maize varieties and their cultivation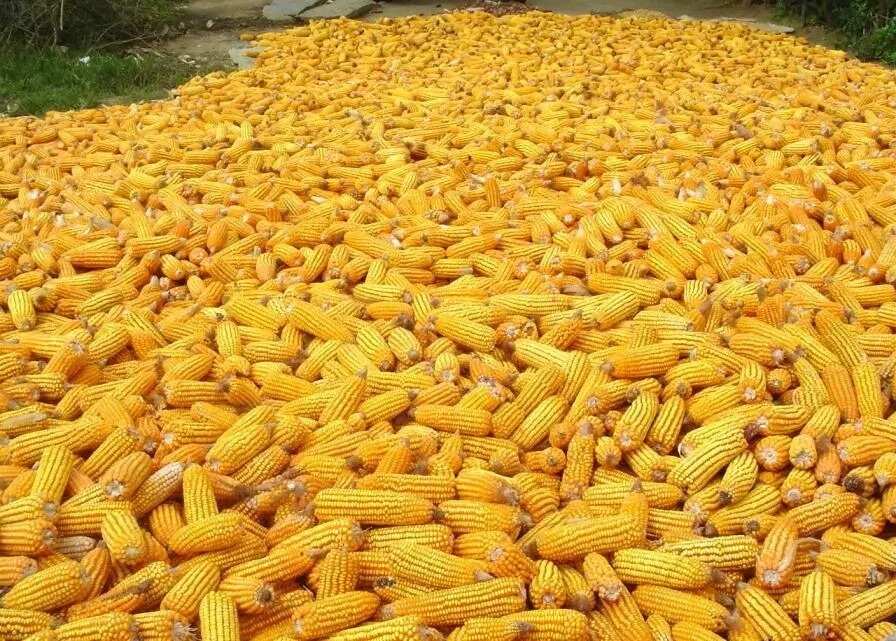 There are some basic types of maize and each of them have different properties:
- White;
- Yellow;
- Late season seeds (110 to 120 days);
- Early season seeds (90 to 100 days);
- Extra-early season seeds (80 to 90 days).
Each of these types varies in its unique characteristics:
- taste;
- grain size;
- the color of grain;
- ripening.
If you plan to harvest maize for the subsequent production of flour, cereals or its usage in animal husbandry, it is necessary to pay attention to the varieties that can be stored for long periods.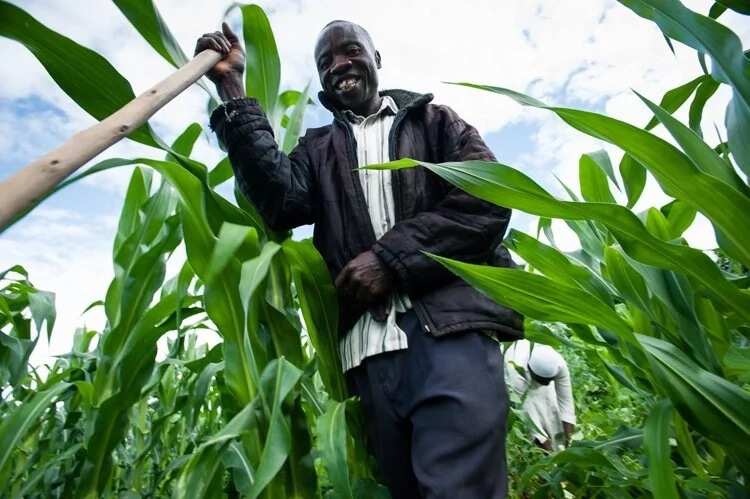 Maize planting season in Nigeria
It is more sensible to start maize farming preparations in Nigeria in February so you can start cultivating maize in March. The maize season approximately starts on the 15th of March and ends on the 15th of May.
Important while planting! Best ratio and layout: 75cm x 50cm, 2 seeds per spot.
Secrets of maize farming in Nigeria
Secret 1: If you grow maize in order to sell boiled or canned final product, it is important to collect the crop before it begins to harden. Overripe maize can be sold to farmers as animal feed or can be processed into cereals or flour.
Secret 2: You should know that maize does not get enough fertilizing. It is crucial to always monitor the condition of the leaves.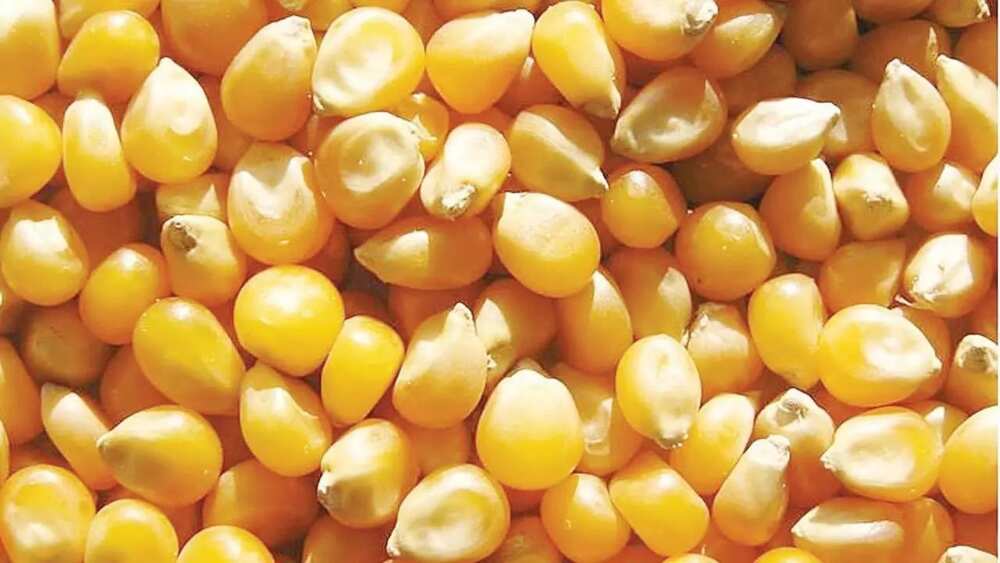 - Nitrogen shortage - yellow and withered leaves;
- Phosphates shortage – redness on leaves;
- Potassium starvation – suspension of growth, burns on leaves, the grain sizes will be mixed (small and large).
Secret 3: The most delicious stage of maize grain processing is called 'milk stage'. You need to count 20-25 days from the end of the flowering period of the plant. During this period the grain will be the juiciest.
How profitable is maize farming in Nigeria?
Maize farming in Nigeria is profitable only when you turn out great volumes of crop. To start this kind of business you will not only need land. For cultivation of extensive areas, you will also need to buy special equipment. As a required minimum –multicultivator and maize seeding machine.
If you are growing maize on small areas, it makes sense to take the equipment on lease for a period which is necessary for land cultivation or harvest collecting. Another option is hiring workers with their own equipment. In this case, you will save money not only on the equipment but also on wages because workers payment is based on the amount of cultivated land and not on the number of working hours.
Maize sale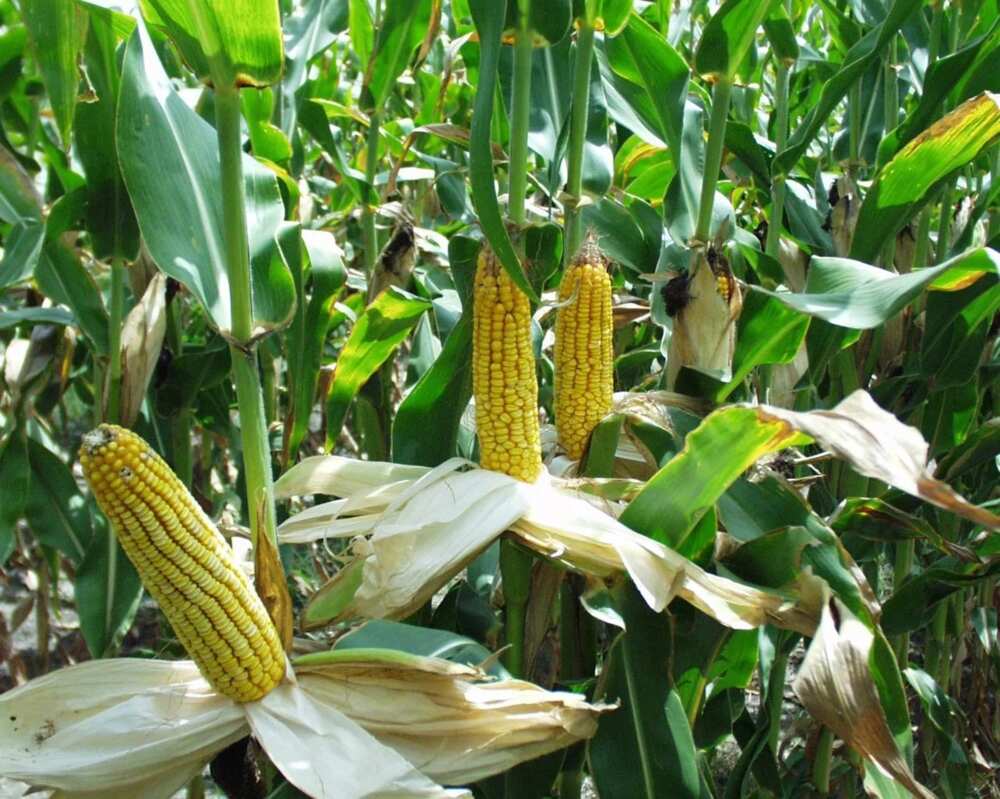 Obviously, you need to think about the the process of harvest before creating your business plan. The choice of maize varieties depends on the distribution channels, its cultivation, and harvesting.
If you have a small plot of land, it is better to grow sweet corn, which can be sold in the summer. The same sweet corn can be processed and sold in cans. If you are involved in growing the tougher varieties, it is better for the maize to be ground into flour or cereals.
The advantage of maize farming is that you are able to create various marketing plans. You can always sell it to the last grain. It can also be purchased by the farmers for cattle feeding. You might also want to consider harvesting both dry and green maize leaves for feeding or bedding of animals.
Calculations of costs
For 10 hectares (25 acres) field, your budget must be not less than N300.000.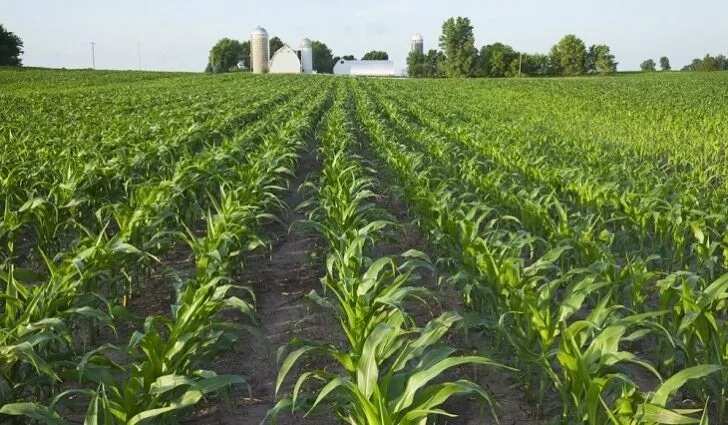 An estimate of the expenses will come to about N4 million. This includes expenses for land, irrigation, fertilizers, seeds, harvest transportation, labour payment, and storage).
In general, one hectare can be used for growing 60 thousand of plants. From each of them, you can take 1-2 cobs. Per one hectare of land, it is possible to take 80-90 thousand of cobs. For seven hours one worker can easily gather and put in bags approximately 2.500 cobs.
Per one hectare of farmland, you can yield from 2.000 to 4.000 kilos of maize.
Experts say that the profitability of such business is about 450%. This is one of the highest rates when it comes to Nigerian agriculture. So, if you want to earn money, you may consider maize farming business as a good option.
READ ALSO: History of agriculture in Nigeria before independence