- Ikuforiji says the EFCC should treat him better than it is currently doing
- The former Lagos state assembly speaker says Nigerians need to be better enlightened about the anti-corruption war
- Ikuforiji says he he has been in court for five years over money laundering charges
Adeyemi Ikuforiji, a former speaker of the Lagos State House of Assembly, has complained about how the Economic and Financial Crimes Commission (EFCC) is treating him over money laundering charges leveled against him.
The Punch reports that Ikzuforiji said this in a speech on Wednesday, April 19 at an event organised by Centre for Anti-Corruption and Open Leadership in Ikeja, the Lagos state capital.
READ ALSO: Goodluck Jonathan to be questioned by Osinbajo-led panel
He said that he has been getting dragged to court for five years over taking money from accounts department instead of going to the bank to get funds sometime during his 10-year tenure as Speaker in the Lagos Assembly.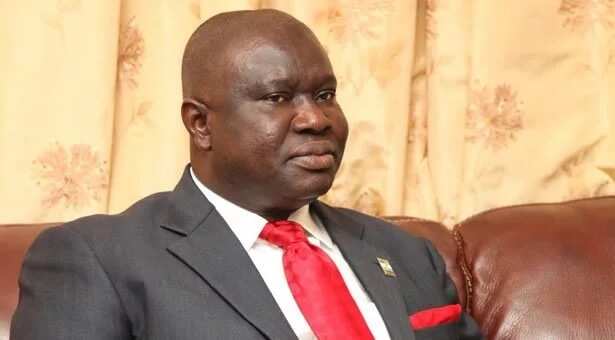 He said: "They call it money laundering. It does not mean that I was caught with some huge sums of money. They said I collected cash from the accounts department, instead of going to the bank to collect the money. Nothing more than that! I have been undergoing trial for five years just because of that."
Ikuforiji also called for a reorientation of Nigerian citizens.
READ ALSO: Gowon expresses disappointment over Nigeria's disunity
He said: "Can you say anything wrong about a leader who, after corruptly enriching himself doles out N100, N1000 to people in your area? They will kill you if you do it. The people themselves are the cause of their problems. They don't want leaders that are not corrupt."
Legit.ng recalls that Ikuforiji was arraigned at a Federal High Court in Lagos around three years ago after he was arrested by the EFCC.
He was initially refused bail on personal recognition, following his arraignment along with his personal assistant Oyebode Atoyebi, for alleged money laundering charges.
Watch Legit.ng TV's video of some electoral officials who were arraigned by EFCC for recieving bribes from politicians during elections