Is Zobo drink good for a pregnant woman?
Zobo drink, the one of hibiscus flower, can cause completely different reactions - from attachment to disgust. Some women can overcome nausea and weakness due to the acid taste and the relaxing effect of the drink. Sometimes only it can treat the morning nausea, normalize the pressure and adjust the work of the intestine.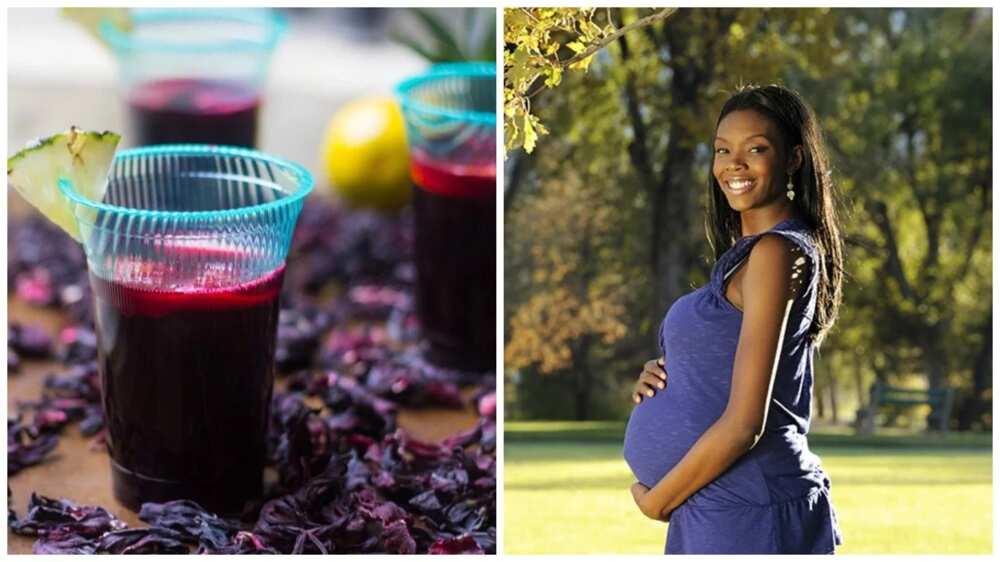 But sometimes it happens the other way round - pregnant ladies cannot look at hibiscus, its taste is disgusting for them, and the benefit of vitamin composition is reduced to absence due to increased acidity in the stomach. So in the matter of preferences, everything is individual here.
Now we are talking about the question 'is zobo drink good for a pregnant woman?' Let's analyze how this tea affects the organism during pregnancy in more detail.
Health benefits of zobo drink: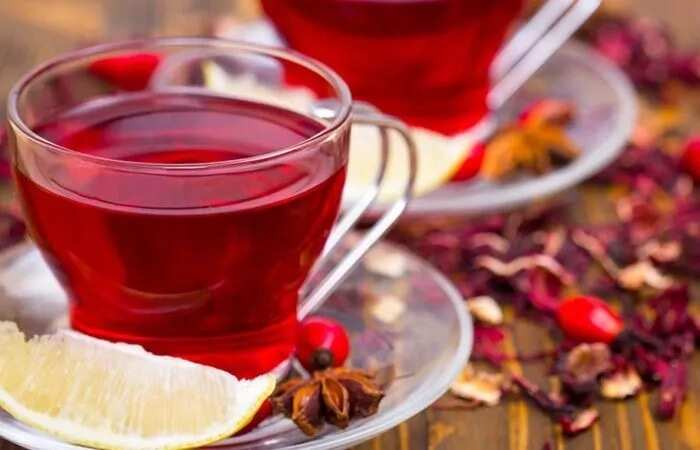 It has restorative effect;
It disinfects toxins;
It has light antipyretic effect;
it has light antipyretic effect;
It calms the nerves;
It helps absorb iron and increase hemoglobin;
Tea contains antibacterial substances;
It improves bile flow;
It normalizes blood pressure;
Tea strengthens the walls of blood vessels.
Disadvantages of zobo drink: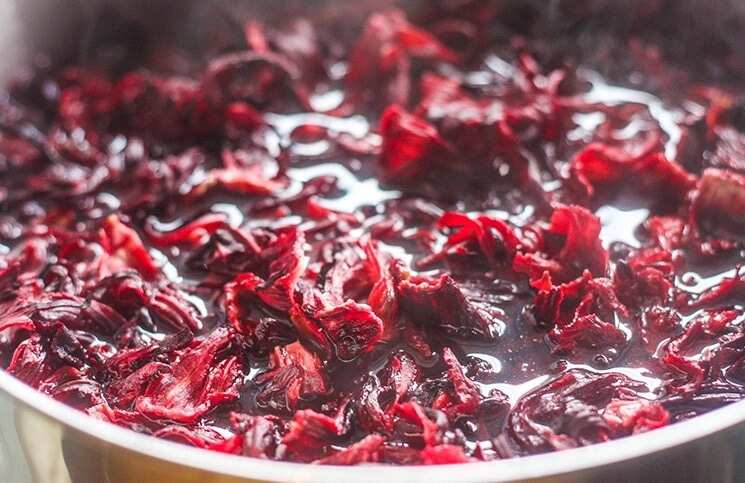 It may be an individual allergen;
Having the pressure below 90/60 it may cause increased heart rate and further pressure drop;
It can cause spasm of the bile ducts during their severe dysfunction and liver diseases;
It exacerbates chronic kidney diseases, cystitis;
Zobo drink provokes pain during gastritis, gastroduodenitis, peptic ulcer.
So the solution is obvious - it is better to refuse from such tea having the health problems. Its main quality is acidity. It affects the health negatively if the person is banned from acidic foods. In all other cases, the drink may be even useful!
Zobo drink and pregnancy: How much can you drink?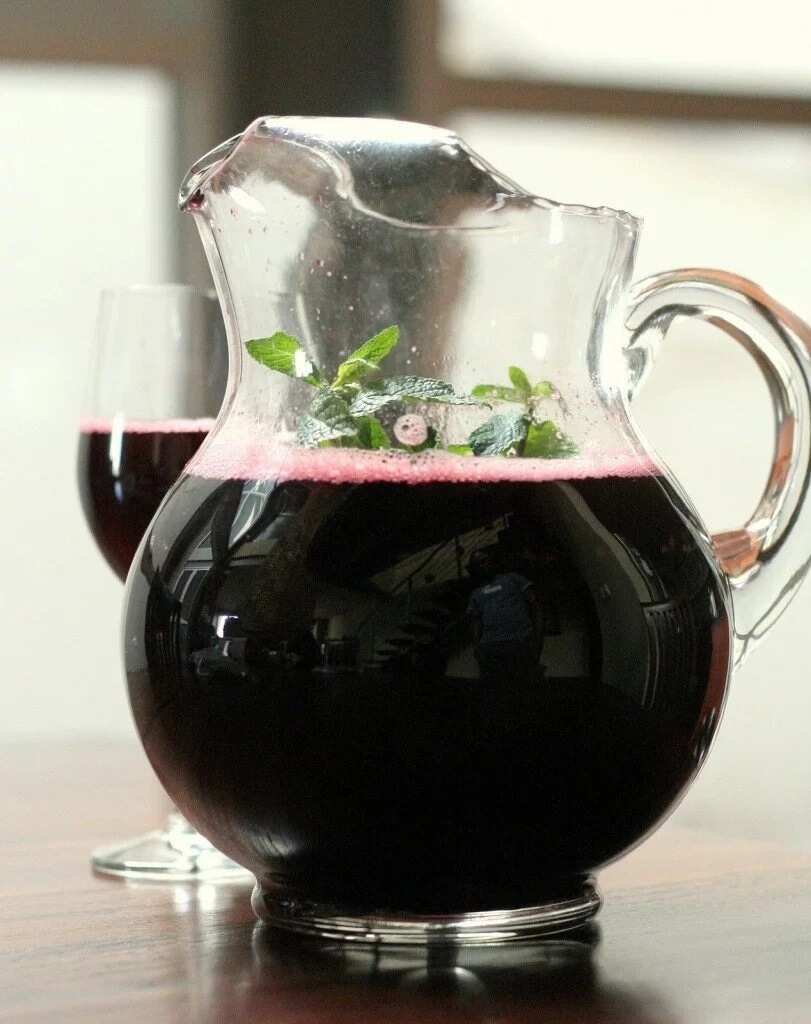 If you have already decided that you will use this drink, watch yourself so as not to overdo it due to the addiction. It is not recommended to drink more than 300 ml of medium strength broth per day. Also do not drink it at night, after about 8 pm.
You cannot drink a strong drink on an empty stomach because of its acidity, so as not to provoke heartburn and problems with digesting food. If yesterday you'd drank lots of tea, for example, to get rid of nausea or to survive heat, then the next day, limit drinking to 1 glass or do not drink it at all, taking a break. Such precautions help not to get used to a single taste and protect against increased acid in the stomach.
Home mixtures of zobo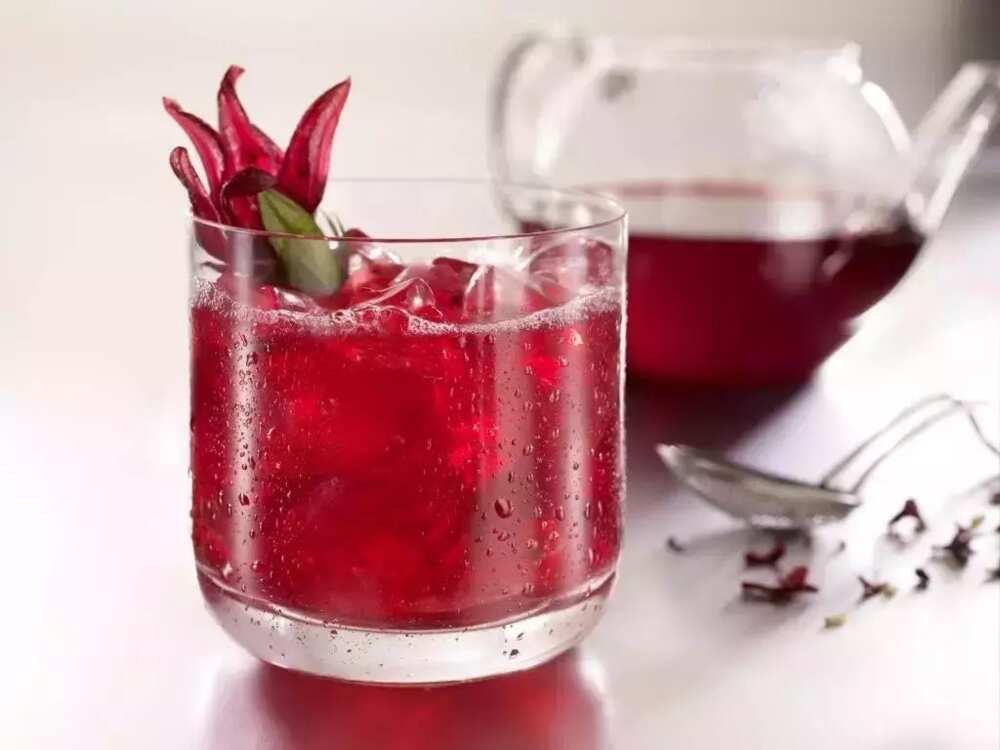 READ ALSO: How to make kunu drink?
Try to diversify the menu of drinks with a few simple blends (mixtures) - you will like one of them for sure. Tea for pregnant women does not have to be pure zobo, try interesting combinations with other herbs and teas, as well as fruits and berries.
Traditional hot hibiscus tea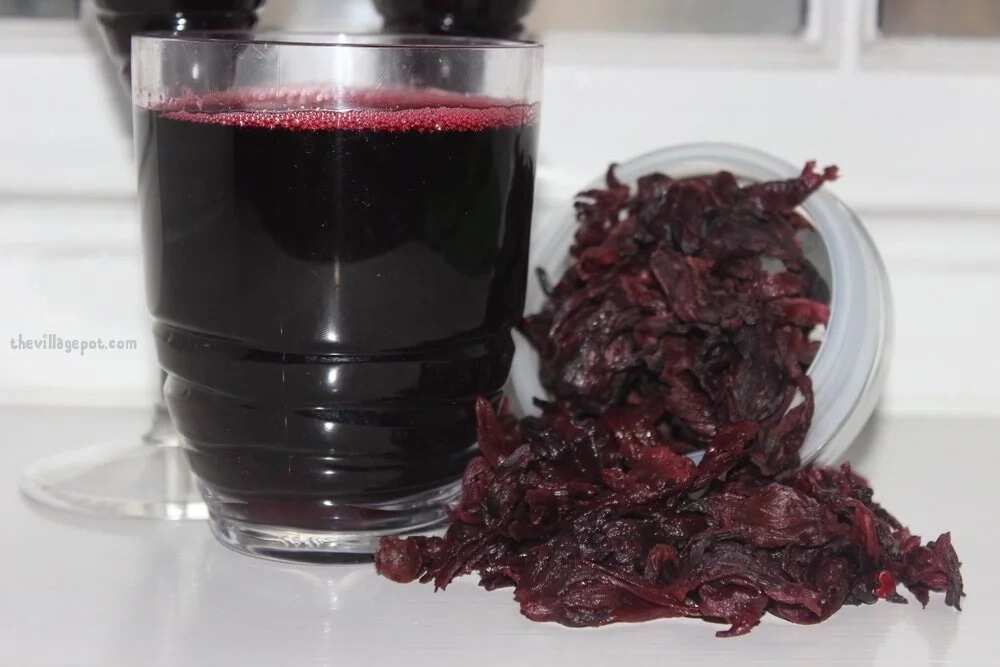 Pour 0.5 liters of boiling water into 2 tablespoons of hibiscus flower and leave for a couple of hours. Then put it in enameled pots and let it boil for 1-2 minutes. Strain, add sugar, honey or another sweetener, an anise star or a pinch of cinnamon.
How to make zobo drink to freshen up?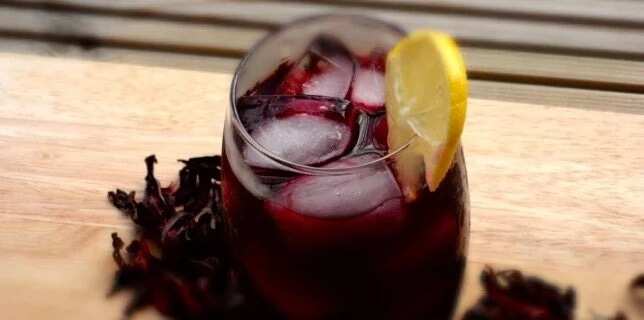 At night, put 4 tablespoons of flowers into 1 liter of mineral water without gas. In the morning, a delicious ruby-colored drink is ready. You can add a piece of your favorite fruit - orange, apple, and 2-3 tablespoons of sugar.
Three tea zobo mixture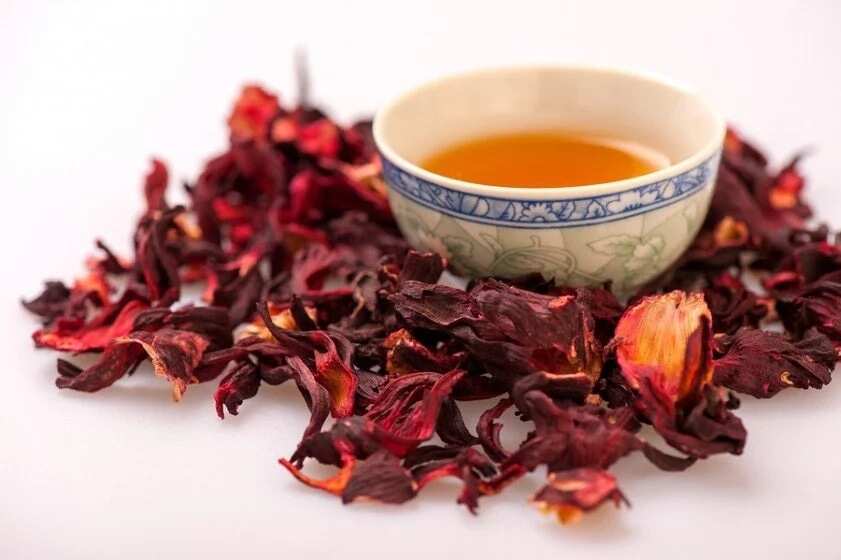 Take hibiscus flower and black large leaf tea 50/50, add fresh mint (for every 10 g of the mixture - 1 sprig). If you want to store such a blend, use a dry powder of mint or melissa, about 0.5 teaspoons per 10 g of tea. You can drink it as a regular tea, brewing it in a ceramic teapot for 5-10 minutes, with sugar, honey or sweets.
Zobo toning decoction with herbs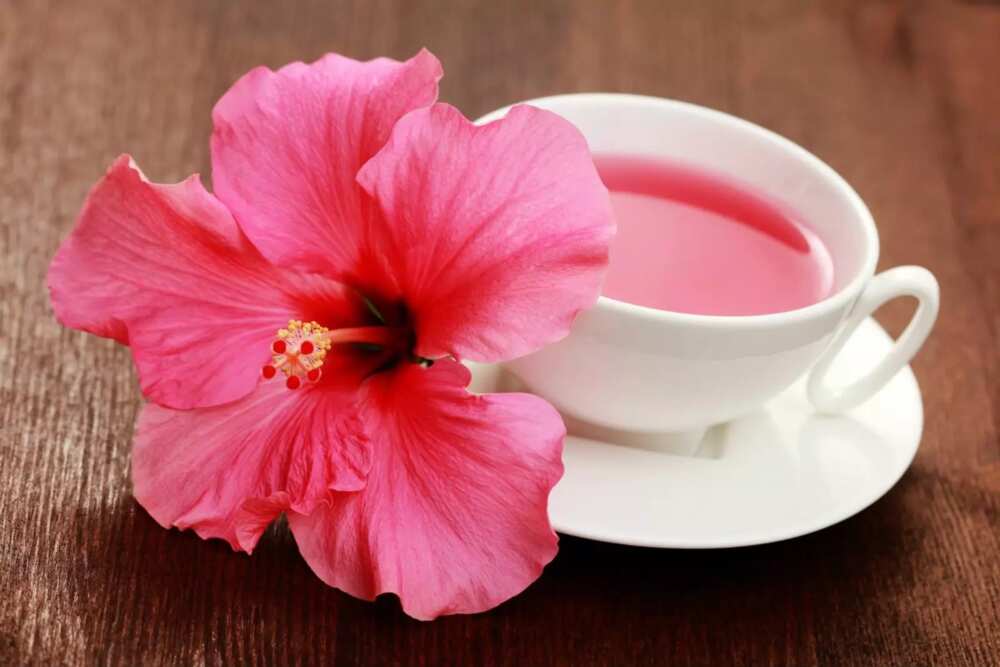 Mix zobo, thyme, dried berries (currants, strawberries), calamus and mint in proportions 2: 2: 1: 0,5: 0,5. It turns out sourish and has a bitter taste with fresh berry and mint notes. You can pour 500 ml of boiling water into 2 tablespoons of blend in a teapot and ingrain it for 10 minutes before use, or pour cold water and bring to a boil in an enamel saucepan and then strain.
If you are able, then you should better check the information on each component of food and drink, which is scheduled to be consumed. You are absolutely right choosing only prescribed products, but do not be afraid to experiment with safe ingredients. You can blend your own tea, it is a simple and pleasant process!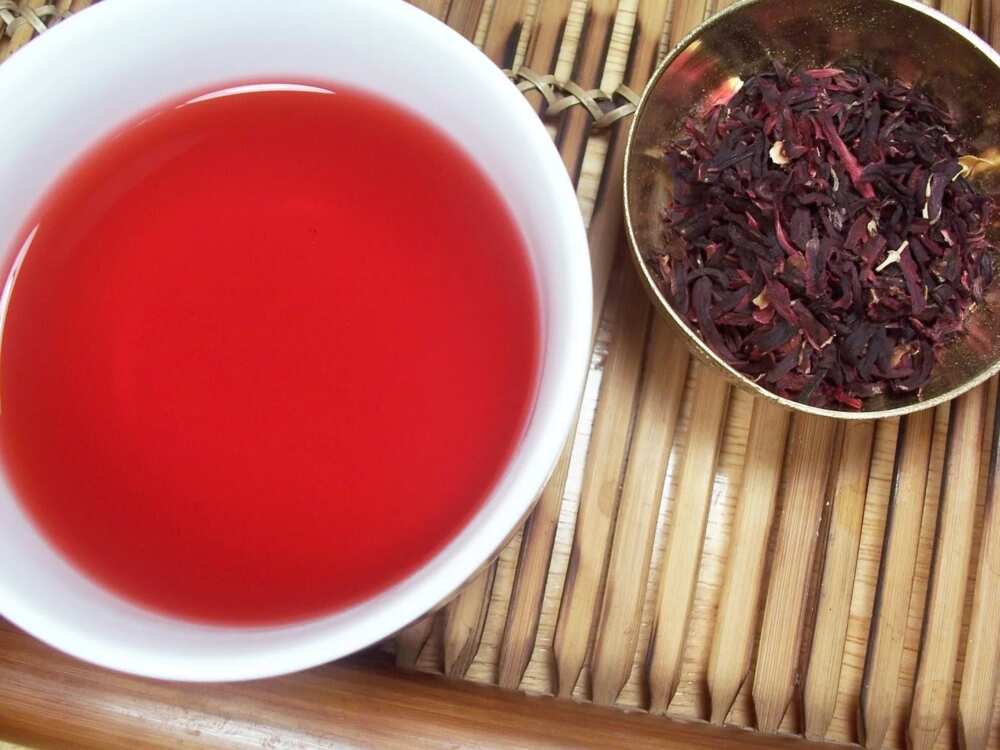 Expecting the appearance of the baby, you, of course, have already understood what the future mothers feel. When, on the one hand, there are a lot of prohibitions on the use of certain products, and on the other, there is an irresistible craving for your favorite food and drinks, and even a desire to try something new.
If you are not sure whether you can consume hibiscus tea during pregnancy, and you are afraid of side effects of zobo drink, then you should better consult your doctor first.
READ ALSO: Side effects of zobo drink
Source: Legit.ng