Opinion: Ikoyi discovered loot belongs to me by Bayo Olupohunda
Editor's note: The recent discovery of the mystery money in Ikoyi Lagos totaling N13billion by the Economic and Financial Crimes Commission has sparked outrage among Nigerians. A new twist was, however added to the unfolding drama when Governor Wike and the Nigeria Intelligence Agency both lay claim to the money.
Legit.ng editor-in-chief, Bayo Olupohunda, in this sarcastic piece also claims the recovered loot belongs to him, asking the EFCC to return his money.
Dear Nigerians, since the massive and shocking discovery of the 'goose pimples inducing' crisp dollar notes, some Nigerians have been engaging in media 'roforofo' fight (apologies to Fela) to claim the money either for themselves or demand that it is returned to so-called state coffers as they claim the money was stolen from the treasury! Chai! What people do for money?
READ ALSO: Wike presents documents to indict Amaechi for allegedly embezzling N500 billion
Fellow Nigerians, the unending claims and counter-claims for the money may have just begun as I have officially joined governor Wike and the Nigerian Intelligence Agency to stake a claim to what rightfully belongs to me. Abeg who no like money?
Yes, you heard me right.
I hereby disclose to Nigerians and to the whole world that the Ikoyi apartment loot belongs to me. So I am giving the EFCC seven days ultimatum to return my money or face legal action – I am putting Oga Mike Ozekhome on notice. Yes, again you heard me right. This high profile lawyer seems to have the legal 'grace' to defeat the EFCC, so I am engaging his expertise.
Let me also send a warning to the tough talking governor Wike. Forget the money sir; you cannot use Ikwerre sense to obtain my sweat. And to the NIA, please do not use what the Yoruba people call 'ogboju' (strong arm tactics) to deprive me of my hard earned money.
I worked hard to get the Benjamins. Let no one ask me how I got the money or I will invoke Amadioha. Why probe me when you cannot ask the thieving politicians how they become rich overnight?
I insist the money is mine. Why would they break into a private flat of a 'law abiding citizen' and forcefully take the money he worked so hard to get? Is it a crime to keep money at home? What effrontery? Governor Nyesom Wike and NIA please back off.
But now talking seriously and sarcasm apart, let's ask the contenders some questions as this matter continues to dominate public discourse. Why is it convenient to claim the money now that it has been discovered? Why did governor Wike in particular not find out during the probe of former governor Amaechi's tenure that such a humongous amount of money was missing from the state's treasury?
Is it possible for such money to have disappeared from Rivers state purse without someone not sounding the alarm bell? What are we even talking about? The entire money uncovered in the Ikoyi flat is put at N13billion according to the current Central Bank of Nigeria exchange rate. That is a lot of money to have disappeared.
But I can understand why politicians are queuing up to claim the money. The allure of dollars is just too hard to resist, isn't it? Naturally, our politicians love money and one is not surprised at the sudden turn of event.
Perhaps the most surprising claim for the loot is the one by the Nigeria's Intelligence Agency. Does it not surprise Nigerians that as soon as the money was uncovered, the Nigeria secret service quickly told us that the it was approved to the agency by the former president Jonathan for a covert operation?
READ ALSO: Jonathan's minister declares support for Buhari's anti-corruption war, says looters must be prosecuted
Now if we may ask what covert operation did the former president approve that has not been carried out two years after he left office? Why should money meant for official purpose be found in a private apartment?
Now the bubble has burst as even the Central Bank of Nigeria has denied that it ever issued such fund to the agency. In the wake of the discovery, several politicians including ordinary Nigerians have been speaking. Many are saying President Buhari should speak on the matter. But what do they expect the president to say?
If the president himself does not know that such an amount is hidden somewhere in a country he governs and he is still scrambling for funds to kick start an economy that has entered recession and convulsing then what are we talking about?
But we all remember that this is not the first time such a huge amount of money was discovered in the most bizarre of places. How about the naval chief who dug a massive hole to keep dollars in his backyard? The amount was enough to cause a heart attack.
Have we also forgotten the former Group Managing Director of NNPC who stacked away millions of dollars in his country home? The question Nigerians are asking now is: How many more of such discoveries are to be made?
Where next is the whistleblower going to sound his whistle? How much Nigerian money has been stolen and buried in obscure corners of the country and in private homes?
Just recently, the minister of Information Lai Muhammed revealed that the fight against corruption is making some corrupt Nigerians bury stolen money in farms, burial grounds and other odd places.
But I have a few questions to ask: What is the role of the Central Bank in all of these cash busts? Can the CBN really claim it does not know when these incredible amounts of money left its safes?
Or do people have money making machines in their homes? It is indeed scary that we have such amounts in circulation with the regulatory authorities having no clue how they got out. What these discoveries portend for the fiscal well-being of our country is better imagined.
Sometimes I wonder why we are still debating how our economy entered recession. When a few individuals hold money that is bigger than the entire budget of one state, then we should know that the economy will not survive the financial chaos it is currently enmeshed. Who else is holding our money and where next it will be discovered is one puzzle that needs to be solved.
A few months ago, I wrote a piece and asked a rhetorical question about why Nigerians are so corrupt? Well the answer seems obvious – greed. Unfortunately, it has become a culture. However, each passing day throws up new drama of the absurd that cements our place in the hall of infamy as one of the world's most corrupt nation.
Who will save us from ourselves? A point needs to be made however, that corruption is fighting back in the most vicious and virulent form.
READ ALSO: CBN finally speaks on N13b seized by EFCC as Jonathan keeps mum
Where does one begin from? All the agencies and arms of government are neck deep in sleaze. Everybody wants a share of the cookie jar. Can our country survive this unprecedented looting and greed of its rulers?
One thing is clear, if Nigerians do not resolve to fight corruption or stop celebrating the corrupt, this country may just cease to exist or implode –either way, we will all be doomed.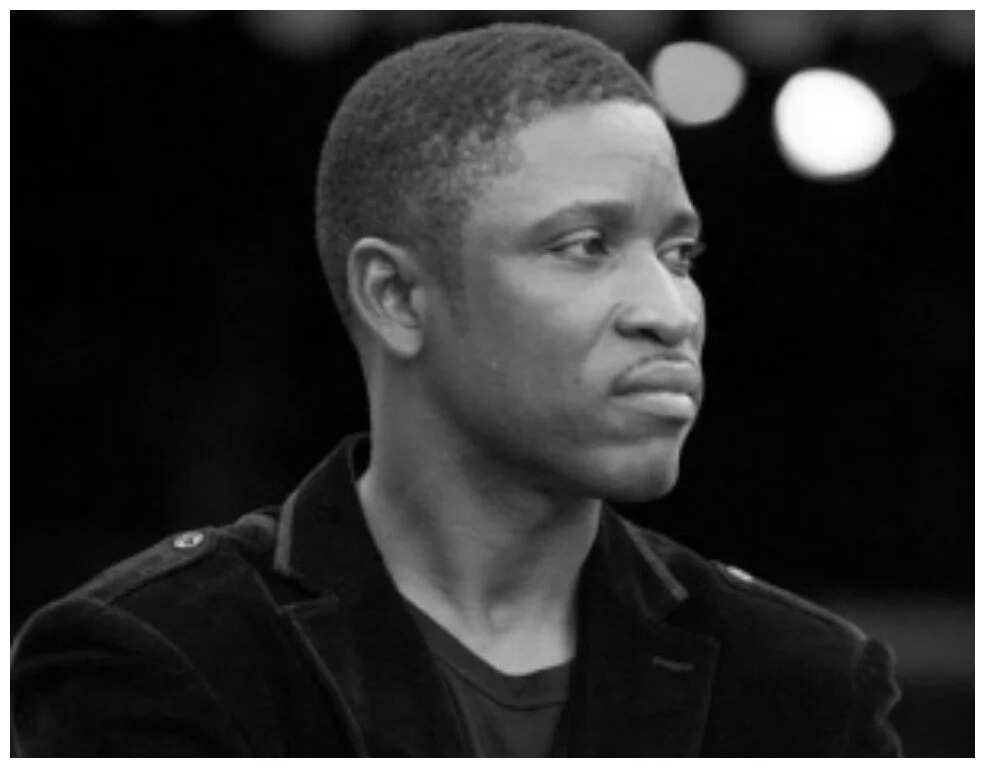 This article expresses the author's opinion only. The views and opinions expressed here do not necessarily represent those of Legit.ng or its editors.
In this Legit.ng video, a former NNPC GMD Andrew Yakubu appears in court over fraud allegation, watch it:
Source: Legit.ng