David Adeleke, popularly known as Davido is one of Nigeria's most popular musicians. He is also the son of Dr Deji Adeleke and so his flamboyant lifestyle is well known. However, his brother Adewale Adeleke seems to be stepping up to the plate.
Adewale Adeleke who is Davido's elder, is a music producer and Chairman of HKN Music, a record label that is home to Shina Rambo, B-Red, Davido. He is also an executive director of Pacific Energy.
On his Snapchat, Adewale while showing off his dog's food, said: "Noodles is a food for dogs, my dogs eat better than some of you."
As anyone would have expected, Davido's brother drew the ire of Nigerians with the offensive Snapchat message.
However, in a recent twist to the saga, Deji apologised to Nigerians claiming he meant no harm and that his earlier statement was misunderstood.
Below is his provocative Snapchat message where he told his followers that his dogs eats better than some of them.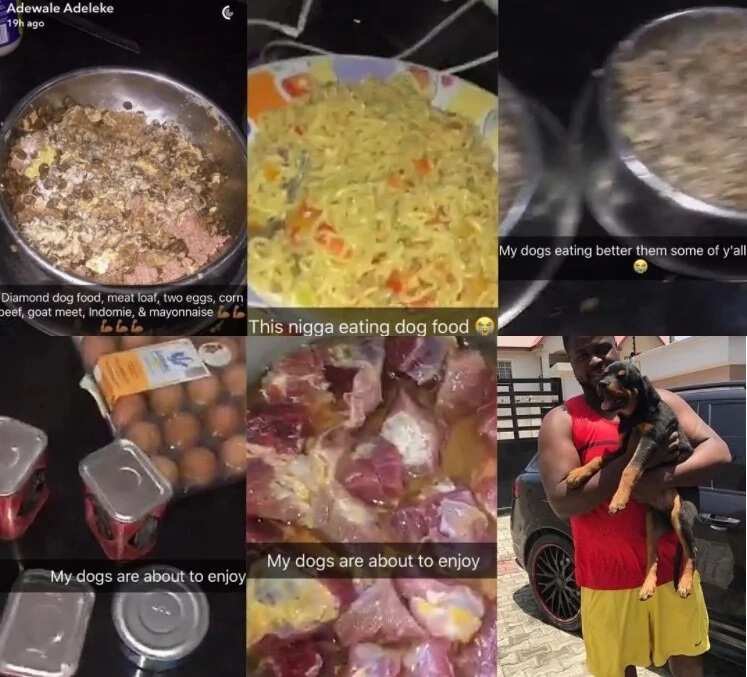 READ ALSO: Davido speaks on his kids, his music and other issues
Meanwhile, for music lovers, Legit.ng has a regular series on out TV channel. Watch the video below: