- Jibrin says he believes the payslips were not authentic because it meant he earned more than the Speaker
- He also said he has asked the National Assembly for his own payslips which he would publish to show the difference
- Jibrin also faulted some of details released about the National Assembly budget released by the House of Representatives
Suspended lawmaker Abdulmumin Jibrin has raised doubts over the authenticity of the payslips released by Yakubu Dogara, the Speaker of the House of Representatives.
Jibrin, in series of tweets on his Twitter handle, said the figures released as Dogara's monthly pay were well below his own as a floor member of the lower house of legislature.
READ ALSO: Patience Jonathan explains why she withdrew cash from her account
To settle the confusion, Jibrin said he has made a move at the National Assembly.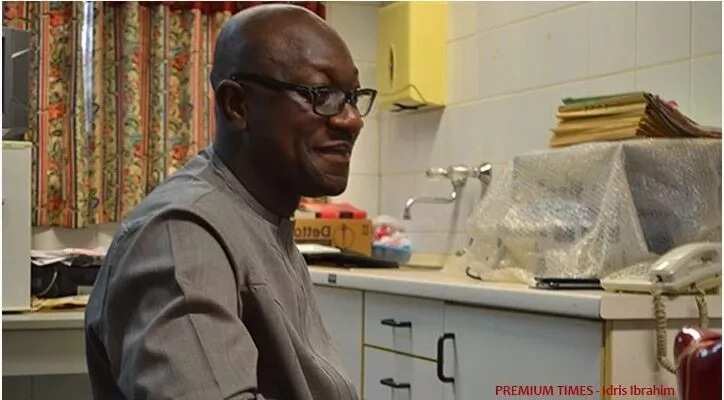 He tweeted:
On the National Assembly budget, Jibrin said: "As regard NASS budget, I completely agree with paragraph 9, 10 and 11 but will raise issues on paragraph 5, 6.
"The statement failed to address the call by Nigerians and majority of members for Mr Speaker to disclose details of our internal budget.
"Beside salaries, allowances and running cost , no member has details of about 20 other expenditure heads captured in Namdas statement.
READ ALSO: Return our seized property - Biafran group warns police IG
"I am aware majority of members feel terribly embarrassed and are presently insisting on having access to the internal budget of the House.
"The details of INEC budget does not just "exist else where". The NASS scrutinizes and approve details of INEC budget every year.
"Mr Speaker, you know that NILS HQ is not completely funded from NASS allocation but part funded by FG under service wide vote.
"If Mr Speaker is saying ' budget disclosure' commences 2017,Nigerians will never see details of how a trillion was spent in last 10 years?
"It's no favour to Nigerians disclosing details of budget. In fact, it is a criminal offense to refuse even members copy of their budget.
"I have so much comments to make on 2017 budget which I will release before the budget is transmitted to Mr President, God grace."
Legit.ng recalls that Dogara, on Tuesday, April 11, released his pay slips for six months, through his spokesperson Turaki Hissan.
The documents showed the breakdown of the speaker's salary for October, November, December 2016 and January, February, March 2017.
Legit.ng TV crew spoke to Nigerians on the streets on if the National Assembly should be reduced to just one chamber. Watch:
Source: Legit.ng