- Nollywood actress, Ruth Kadiri shared thought-provoking message on her social media page
- The 29-year-old actress opened up on the fake life she believes most people live on social media
- Most fans agreed with her deep thoughts and commended her for speaking the truth
In a social media age, beauty is only skin deep and those with the finest pictures, in the fanciest locations are believed to be living the best life. Nollywood actress. Ruth Kadiri had nothing but truth to dish her fans who might fall in depression, thinking someone's social media is better than their own reality which she points, might not be.
READ ALSO: 10 States In Nigeria With The Most Beautiful Girls
A graduate of Mass communication and Business Administration, Ruth Kadiri has knowledge on where the masses are headed in their thinking. In her post, the actress who has won awards for her acting talent stated that most people fake happiness on social media.
Legit.ng appreciates Ruth, who is one of the few actresses that takes time to educate her fans on the illusive lifestyle people show on social media.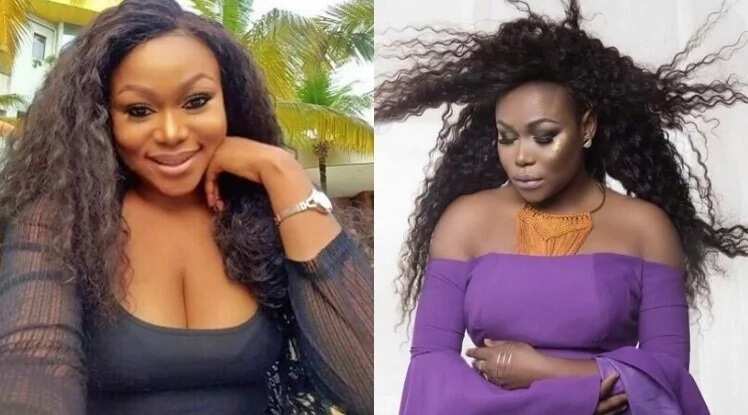 Speaking from her heart, she said: "The generation we're in! The Instagram life doesn't add up with the reality. People are waking up sad because they think others are doing better than them. Those who seem to have a little, Deliberately oppressing their followers and claiming HATERS. And girls doing sh*t Just to stay relevant on social media."
"A platform where happiness is faked . Nobody want to go through the process but we all want the glory. Easy my darlings! easy. Understand that those who try so hard to show u how happy they are. Most probably are very sad and depressed. Live ur life like its golden and don't envy anyone. Forget about how glittery the car looks the engine is what matters and that's the part we never get to see. Morning world."
READ ALSO: Ten Nigerian Actors Who Are The Richest In Nollywood
Ruth's fans who shared and gained from her insight supported the actress and commended her for speaking the truth.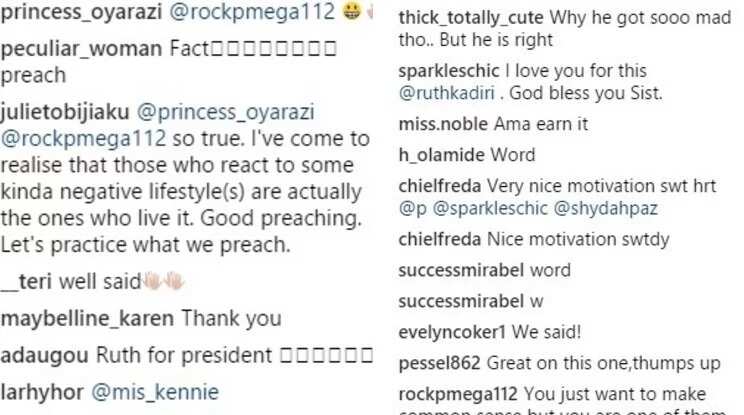 READ ALSO: 11 pictures of Nigerian girls exposing themselves
Legit.ng brings you reactions of Nigerians as Efe emerged winner of BBNaija. Watch below: