Woman shaves off husband's beards at night after he cheated on her
- An unidentified woman shared what she transpired in her home with the public
- She cut off her husband's beard at night after he cheated on her
A Nigerian woman has devised a new method of getting back at her husband who cheated on her. As her way of seeking revenge, the woman shaved off her husband's beard in the night.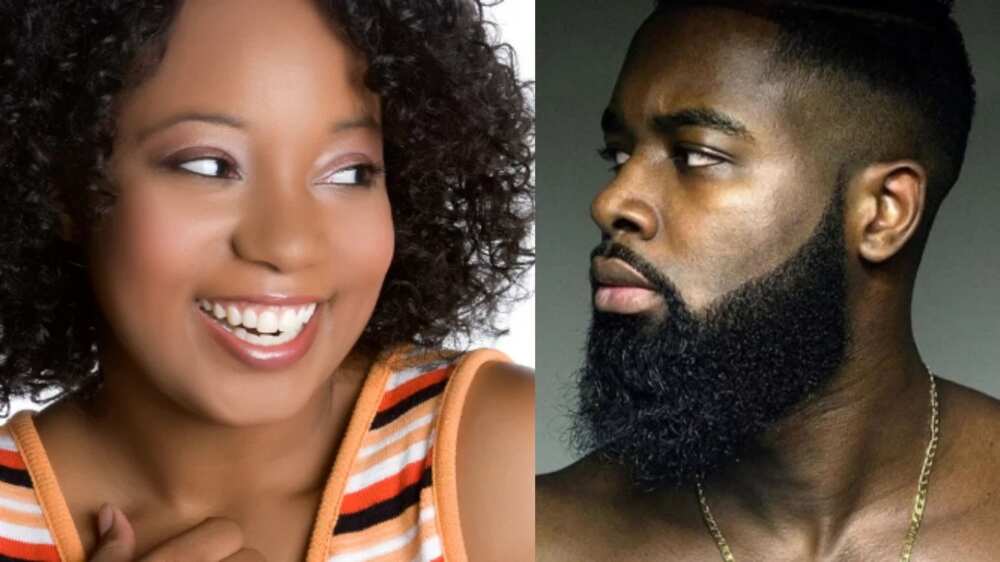 The disturbed lady shared what had been going on within the confines of her house with Joro Olumofin, the popular Lagos-based psychologist and therapist.
According to the woman, her husband cheats in her shamelessly and shows no remorse for the pains his actions cause her. The embittered lady revealed that he did not care about his reputation or hers when he is up to his usual game.
READ ALSO: Remarkably brilliant Nigerian girl gets admitted into 14 of the best universities in the world
The lady revealed how far she had gone in order to call him to order and do something that would get on his nerves. To do this, she had tried tearing his clothes and even went as far as destroying his watch.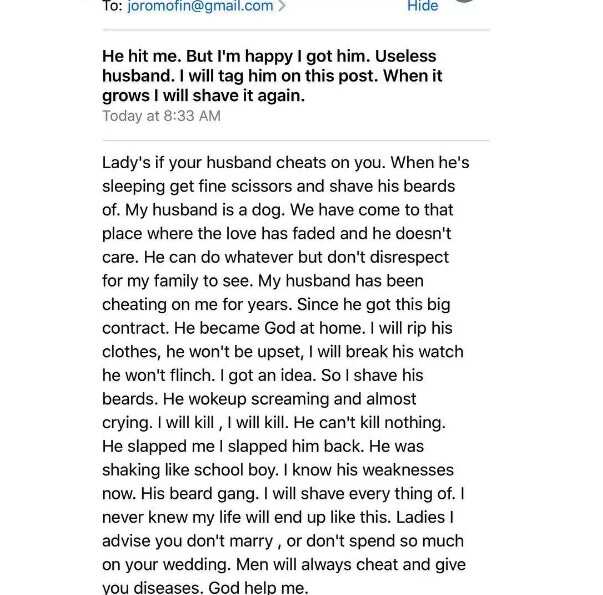 Frustrated and keen on getting him angry, she made the bold move to shave off his beard and that touched a nerve. The woman revealed that she shaved off his beard one night and he woke up thenext day without it, he was furious.
READ ALSO: Nigerian third-class graduate shares her story, says TASUED was a bad choice
The woman stated that he screamed when he woke up without it and threatened to kill her. She discovered that her husband has joined the 'beard gang' and she is determined to keep shaving it off till he stops cheating on her. They have found an even ground.
What can be done to stop the issue of infidelity in the society? Share your opinions and thoughts on this with Legit.ng in the comment section below.
If shaving off his beards could cause him to react the way the woman said he did, what would he do if he discovers he is not the father of his child. Watch the reactions of some many Nigerian men below when asked what they would do if they find out something as deep as that:
Source: Legit