6 important Igbo traditional musical instruments and their uses (photos)
The Igbo people have a number of traditional musical instruments which are used during celebrations or cultural events.
Other uses are to guide historians as they recount stories, for pleasure such as when lullabies are sung by parents to their children and a historically sacred ambience at funerals.
These traditional musical instruments are used mostly by dance and musical groups and also masquerades.
The instruments are diverse and made from local materials such as tree logs, animal skin, horn, iron and brass.
Legit.ng brings you some of the traditional musical instruments used by the Igbo people.
1. The Udu (pottery-drum)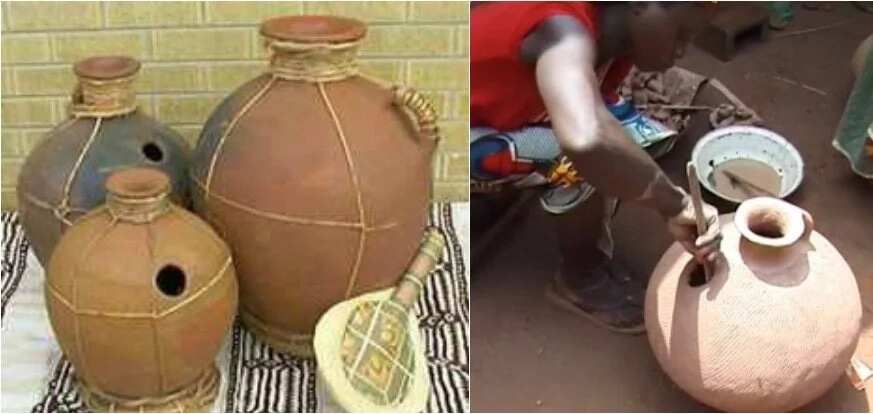 It is made of clay with a hollow inside and a small round open mouth. It has a sphere shape. Its primary function is to produce musical bass which is done by taping the open mouth with a round and flat object. This drum was used as a safe by the Igbos to store water, palm oil, or to preserve produce. It continues to serve as the best source for musical bass.
READ ALSO: Igbo man narrates how he sold his car to help an orphan through University (photos)
2. The Igba (cylinder-drum)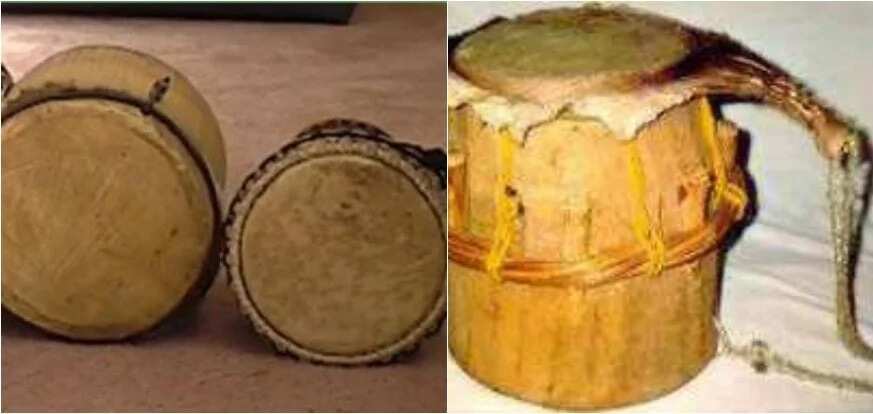 It is made of wood. A piece of hollow wood is covered at one end with animal hide held down tight with fasteners. The drum produces sound when the animal hide is beaten with the fingers and a special stick. This instrument is also used to give special signals for good news and bad news.
3. The Ekwe (Silt-drum)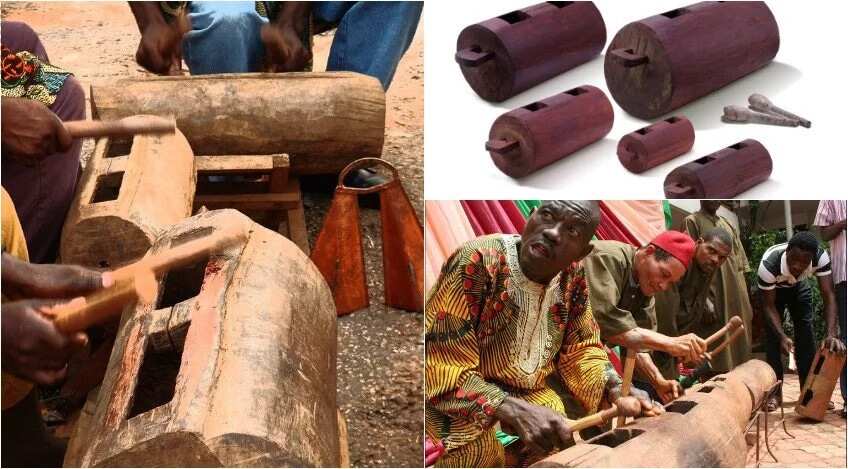 This is a tree trunk with two rectangular cavity slits in the hollowed out wooden interior. It comes in a variety of sizes and designs which depends on what it is being used for. The ekwe gives different rhythms from celebration to emergencies. It could summon the citizens at the monarch's palaces or town squares and also announce fire, theft and other emergencies.
READ ALSO: 5 things Nigerians miss most when they go abroad
4. The Ogene (gong)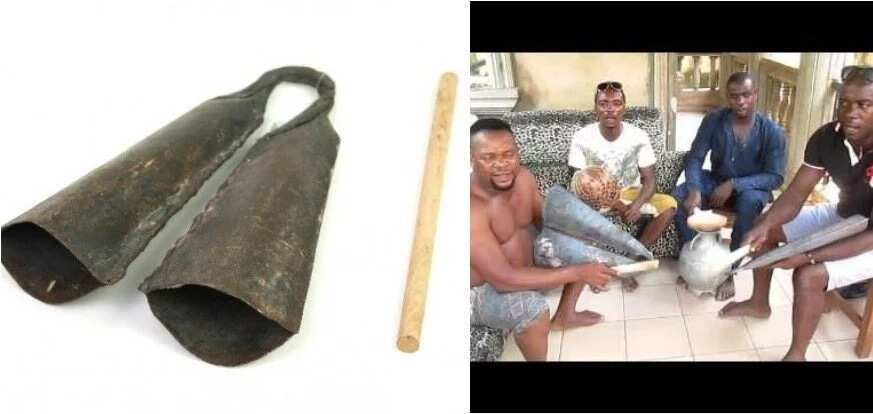 This is the most important piece of metal instrument among the Igbos. This instrument was originally made from bronze but in recent years has been made mainly from common metals. Shaped like elongated bell that comes in single or double, it is hit with a stick to produce different tunes. It comes in various sizes and gives dancers cue on when to change dance steps and tempo.
5. The Oja (flute)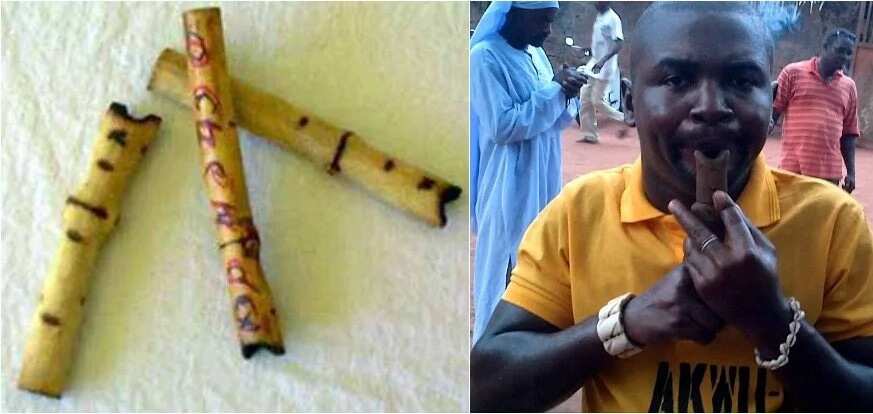 This is small piece of wood designed with a cavity inside. It has a wide opening at the top to fit the shape of the human lower lip, a small hole at the bottom and two smaller holes closer to the top on exact opposite side. The musician controls the pitch and tone of the instrument by blowing through the wide opening, while placing the thumb and the ring fingers simultaneously on the two smallest holes. The flute produces a sharp distinct sound that is enticing and entertaining. This unique flute 'talks' while the drummers are playing.
6. The Ichaka (rattle)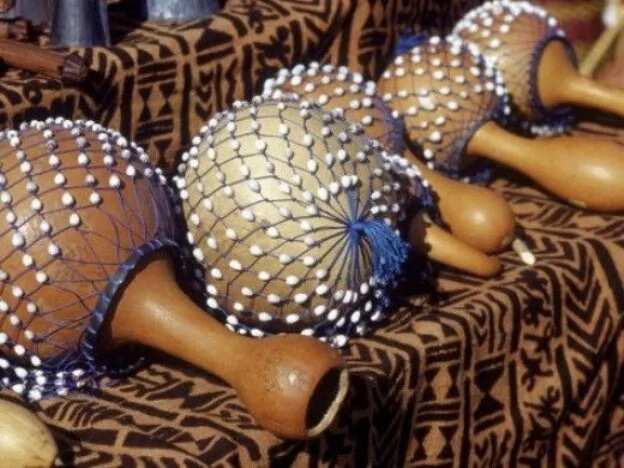 This is made out of a calabash or gourd. It is played by shaking the gourd or tapping the beads. Beads are sewn to a net around the instrument which produces sound when hit.
Watch amazing acrobats from the streets of Abuja in the video below.
Source: Legit.ng