Ankara has become very popular in the last few years. It originally came from Lagos, as a traditional African fashion style. Its bright colors and interesting patterns have brought attention to it, and now you can see Ankara everywhere. Celebrities such as Toke Makinwa, Ibinabo Fiberesima, Kate Henshaw, Marcy Aigbe and Toolz are often spotted wearing Ankara designs.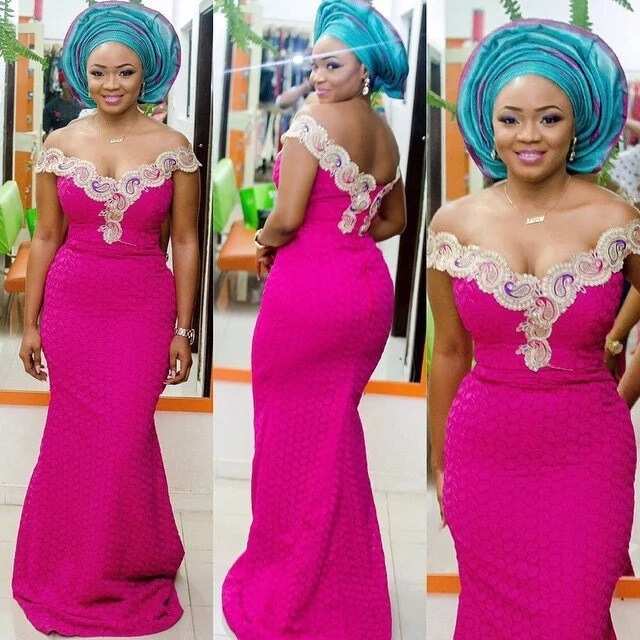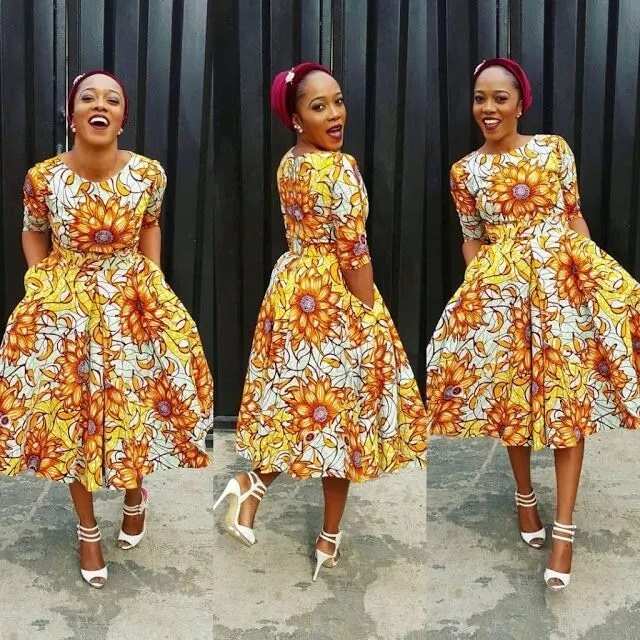 The best thing about Ankara is that it comes in a wide variety of colors and patterns. You can choose whatever you like, mix colors and patterns to create your own, unique style. However, the Ankara style is not only about gorgeous gowns. The bright printed fabrics are also used in skirts, blouses, accessories, bags, shoes and even jewelry!
Nigerian Ankara styles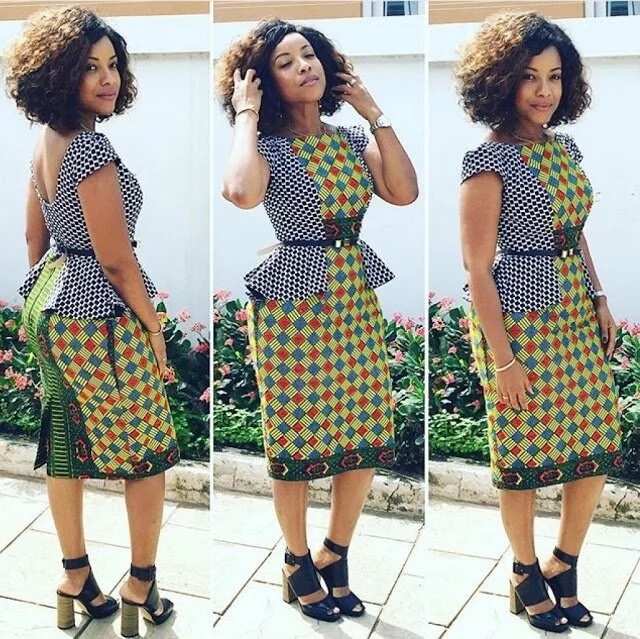 READ ALSO: How to make Ankara bags?
Ankara is popular among Nigerian women and is known as a "traditional wear". The most popular brands of this fabric are:
- Nigerian wax;
- Dutch wax;
- Ghana wax;
- Vlisco.
Some women like to combine not only different colors but also different materials such as lace, chiffon, etc.
Latest Ankara styles for wedding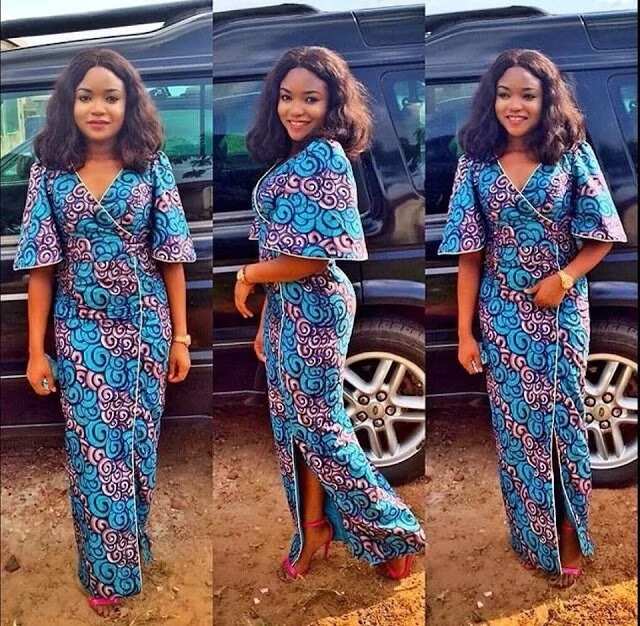 Your friend or relative invited you to a wedding, and you have no idea what to wear? The best solution is an Ankara long gown. You have a huge variety to choose from, they are made to fit and flatter all of your best places. Here are 10 stunning models in long gowns for a wedding. Perhaps they will be an inspiration for you when it comes to creating your own style.
1. An open back and a long gown can make you look like a true lady.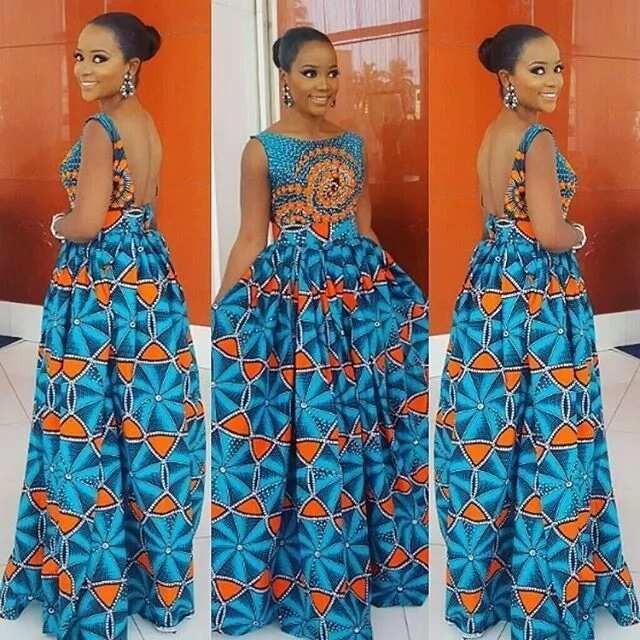 2. Ankara fits every size and figure!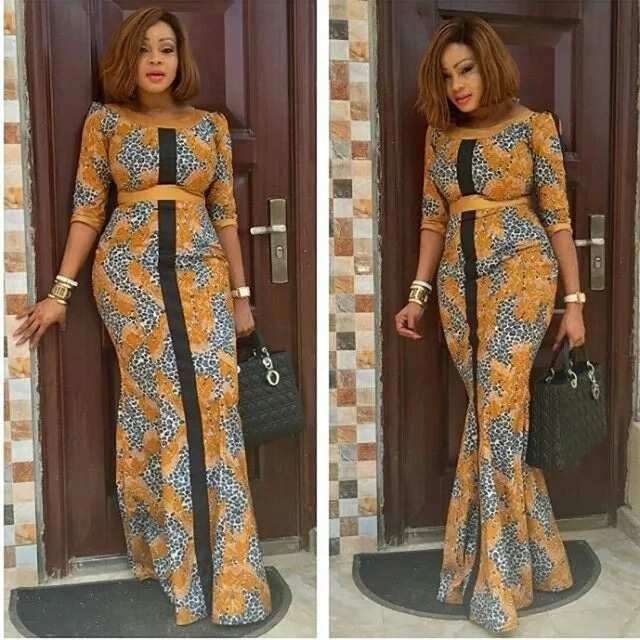 3. It also comliments your best parts.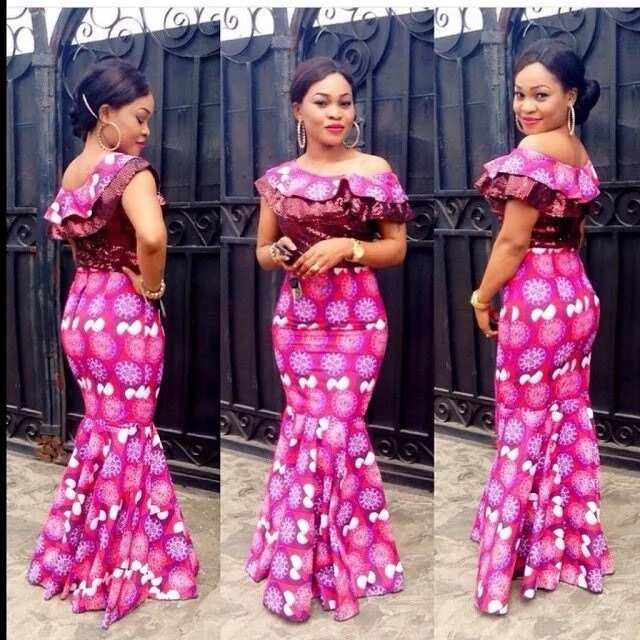 4. Try to add some interesting accesories to make your look complete.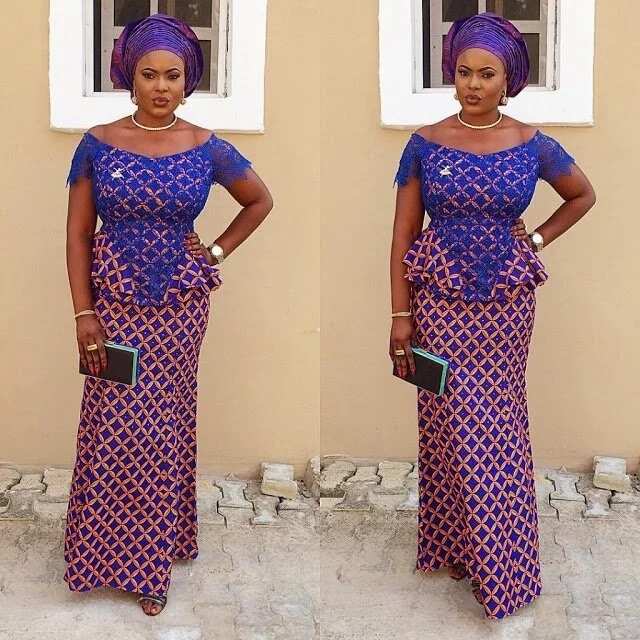 5. A gown with green or yellow colors will make you look fresh and young.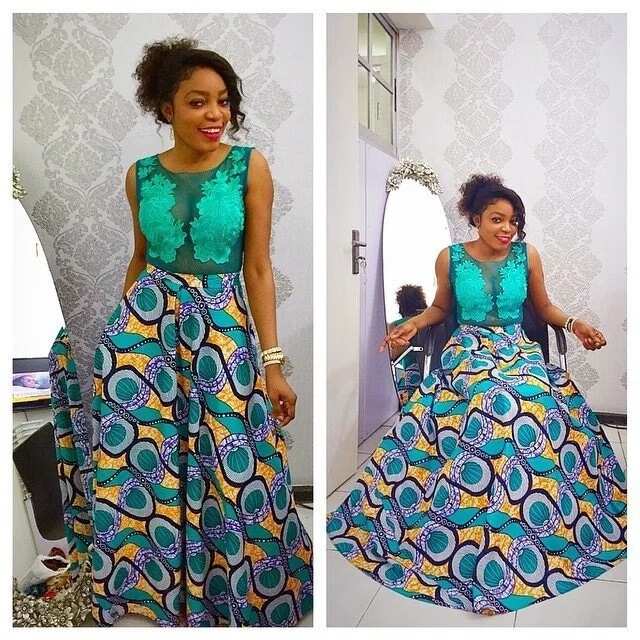 6. Different patterns will make you unique.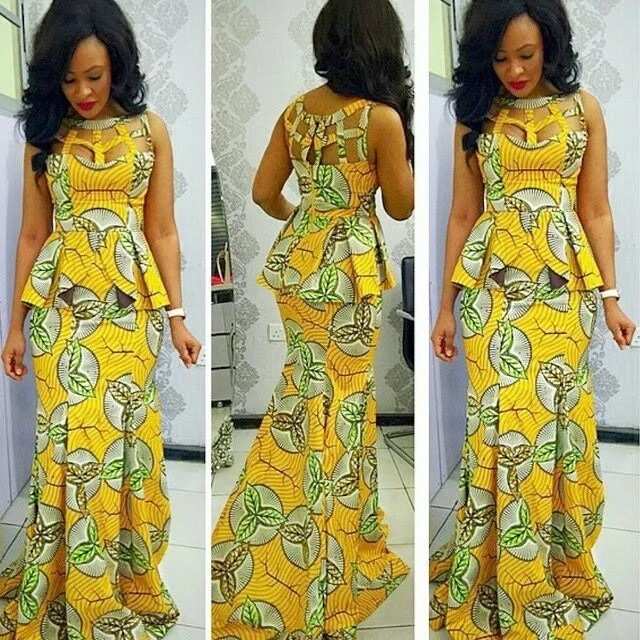 7. Try to mix colors and create different looks.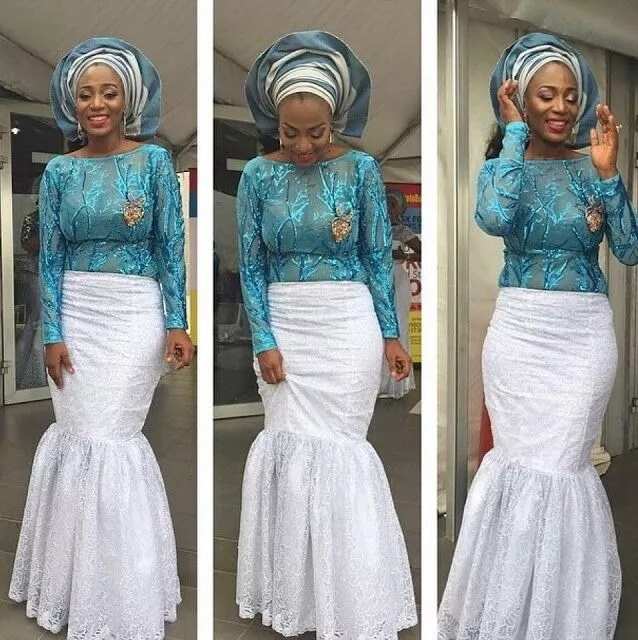 8. Gold and purple will make you look more feminine.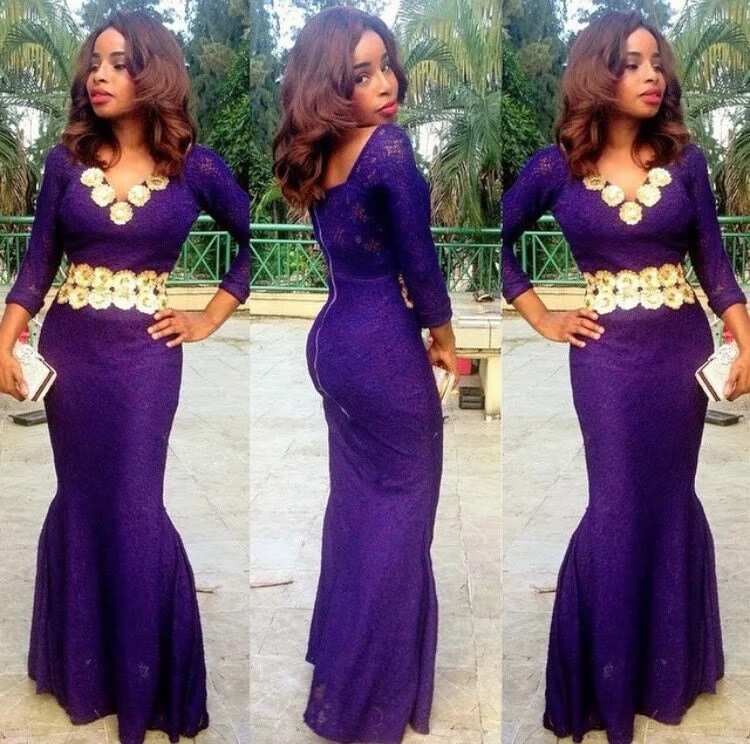 9. Pink color with a golden shine will make you look fresh.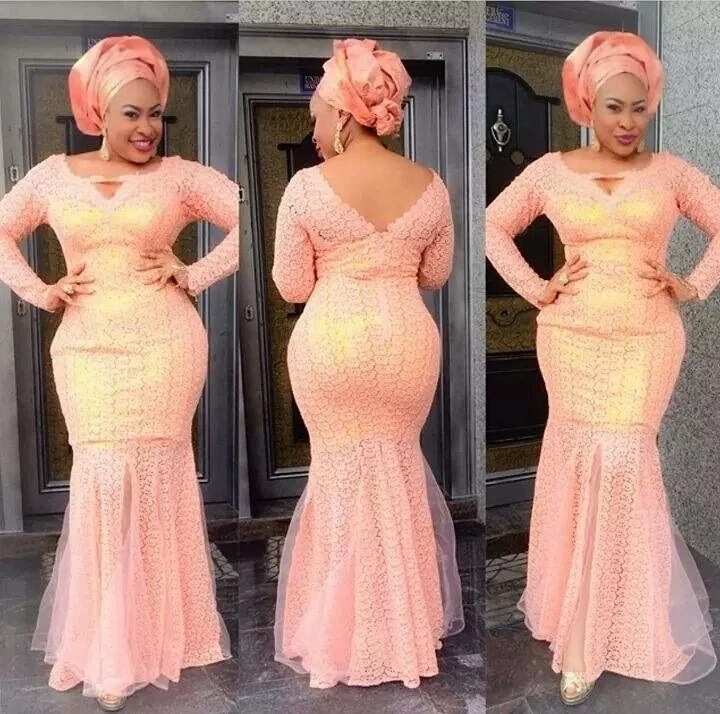 10. Don't be afraid to use bright colors.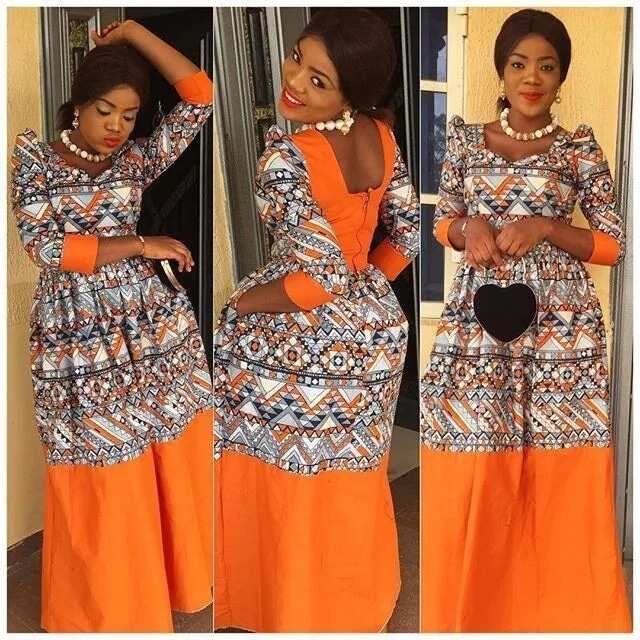 No wonder Ankara has become so popular. You can mix colors, different patterns, add a big variety of accesories - it will make you look unique and trendy. Don't be afraid to experiment!
READ ALSO: Ankara gown styles for plus size