Emir Sanusi, Bruce berate Gov Yari over comment on meningitis as punishment
- Emir Sanusi criticised the governor over the utterance and added that northern governors were fighting culture and civilization
- Senator Ben Murray-Bruce said the real sin in the country was not fornication but mismanagement by politicians
Emir Muhammadu Sanusi II of Kano on Wednesday, April 5, 2017 mocked the governor of Zamfara state, Abdulaziz Yari, for saying God was punishing Nigerians with the Type C meningitis that has killed at least 336 people in Nigeria.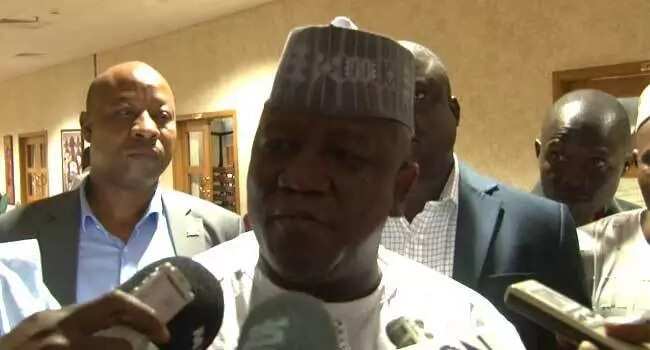 Yari was also criticized by the senator representing a district in Bayelsa state, Ben Murray-Bruce, who said if God wondered why poor Nigerians would be the ones to suffer if God was actually punishing the country with the disease.
Legit.ng reports that Yari had, while speaking with journalists, said that fornication and other sins were responsible for the disease which has killed over 200 in his state.
READ ALSO: Magu makes new move in anti-corruption fight
Murray-Bruce said the politicians in the country should actually be suffering from meningitis if Governor Yari was actually right.
On his part, Emir Muhammadu Sanusi, slamming northern governors in his speech at KADINVEST 2.0 organised by the Kaduna state government to encourage investments, lamented: "Over 200 people died in a state, the governor was asked; he said God was punishing us for the sins of fornication."
He illustrated the situation with the destruction of romance and love books by a former Kano governor and then noted that what exists in northern Nigeria is a complete failure of social policy.
READ ALSO: Senators angry with Saraki over meeting with Buhari
"We are fighting culture and we are fighting civilization. For us to address social policy, we have to reclaim our religion," he said.
Meanwhile, watch this video of a frustrated Nigerian woman:
Source: Legit.ng