Weapons of Biafran war displayed in Owerri
- Some of the home- made weapons developed by Biafran engineers during the Nigerian civil war have been displayed
- The weapons included the multi-barrel ogbunigwe, anti-personnel land mines, improvised explosive devices, Ojukwu anti-mines
- Also displayed were long range rocket launcher, anti-aircraft missile, bunker cracker launch system, short range round steel ogbunigwe, Ojukwu air launch weapon system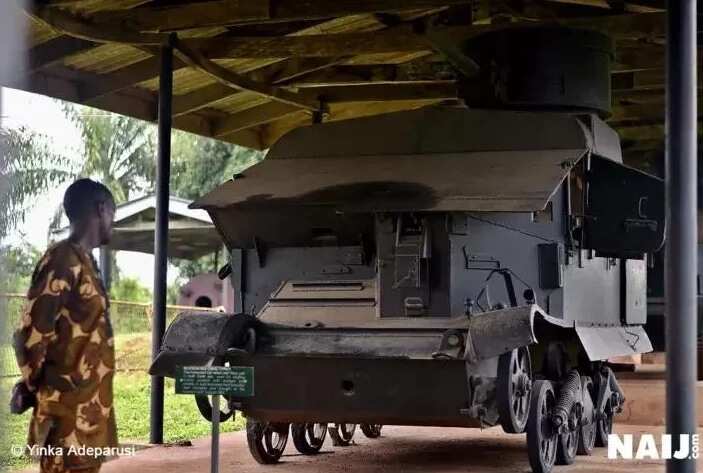 Some deadly weapons manufactured by Biafran engineers during the Nigeria/Biafra war were displayed in Owerri, Imo state, by the consultant to the federal ministry of defence, Professor Bala Jack Yakubu.
READ ALSO: Magu makes new move in anti-corruption fight
At the display with took place on Tuesday, April 4, Professor Yakubu, disclosed that all the weapons were recovered from the war theatres in parts of the south east and south south states.
See more Legit.ng exclusive photos of some Biafran weapons below: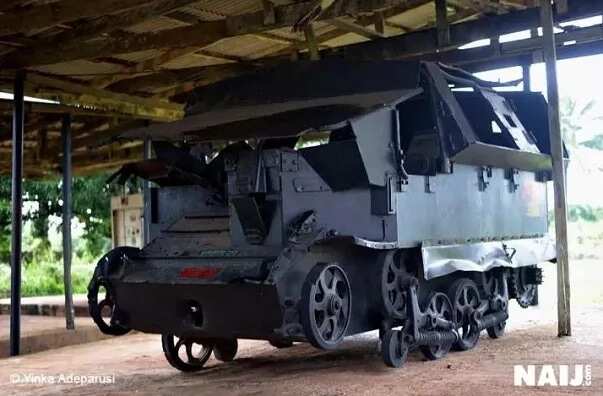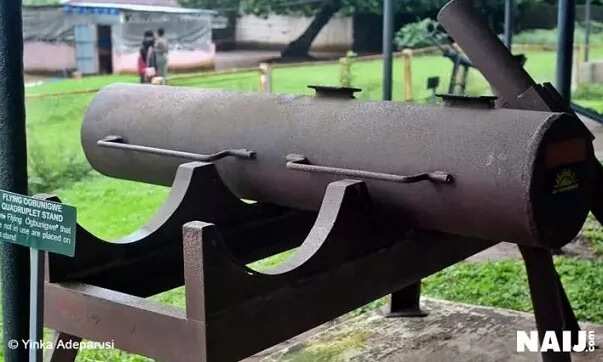 He said the weapons were carefully detonated after they were recovery, Vanguard reports.
Some of the home- made weapons included the multi-barrel ogbunigwe, anti-personnel land mines, improvised explosive devices, Ojukwu anti-mines (made like vehicle hydraulic jack), and anti-tank mines, for trucks, tanks and armoured personnel carriers.
READ ALSO: How missionaries saved Igbos during Biafran war
Also displayed were long range rocket launcher, anti aircraft missile, bunker cracker launch system, short range round steel ogbunigwe, Ojukwu air launch weapon system (air drop bomb), Ojukwu mortar, Ojukwu bucket and others.
See photos of tanks manufactured by Biafran engineers below: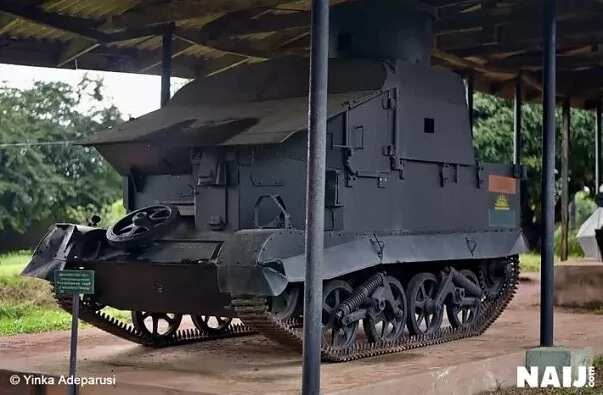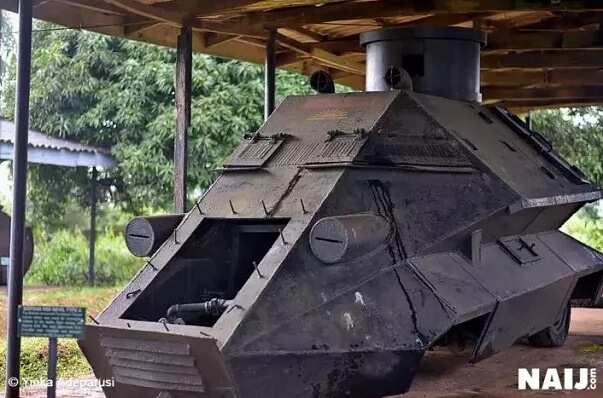 Yakubu noted that the remnants of the weapons used in the various theatres of war, have sadly continued to kill, or permanently maim unsuspecting citizens.
READ ALSO: Senator Shehu Sani lashes at Saraki, other APC senators
"We are showcasing some of the weapons manufactured by Biafran engineers. They caused a lot of harm during the war and today, innocent people are the casualties of these remnants of war," Yakubu said.
He called on Nigerians to report any suspicious objects to the nearest security agencies.
He also warned that people in north eastern states were likely to experience the same thing, when insurgency is finally crushed.
Meanwhile, Legit.ng reports that the Indigenous People of Biafra has declared May 30 as the day all supporters of Biafra will sit at home without going anywhere or doing any work.
This, it said, would be to use the day to honour the Igbo who had lost their lives in sectarian killings in the country from 1945 to date.
It enjoined the Igbo and all those who believe in the Biafra ideology all over the country to shut down their businesses and stay at home.
Legit.ng gathered that in a press statement issued by group's spokesperson, Emma Powerful, IPOB said prayers would be held at designated places to mark the day.
In the Legit.ng video below, detailed explanation is given on how the Biafrans manufactured weapons during the civil war:
Source: Legit.ng News