Unbelievable glam photos of Joy Eluwa, the lady who was part of the alleged killers of Jumia delivery man Chukwuma Eleje, have surfaced.
Recall that Eleje was murdered and thrown into a septic tank in the Ada-George area of Port Harcourt, Rivers state on Saturday, March 25, after he went to deliver phones to the suspects.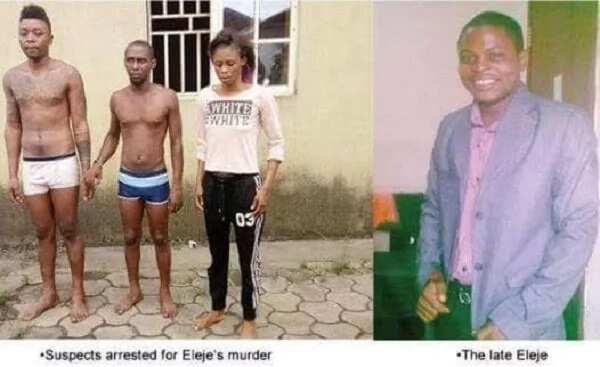 Social media photos of Joy Eluwa in various striking poses have surfaced and the pictures have got lots of people talking. She's looking all 'glammed' up and innocent. The pictures were shared by Puzziehilz Brown on Facebook she wrote:
'On a normal day, Someone will innocently like this picture thinking this pretty lady and the guy standing behind her are normal Homo Sapiens without an idea of how ruthless and heartless they are.
READ ALSO: 3 alleged killers of Jumia delivery agent confess
'Imagine snatching a life and dumping the body into a septic thank because of common IPhone 7...Kai this world is wicked. I CURSE THE DAY THE LIKE OF YOU & YOUR HEARTLESS BOYFRIEND WERE BORN.
'May you suffer the consequences of your actions & may the pains you have subjected the Family of the innocent Man YOU killed be replicated threefold in your life.'
See the photos below: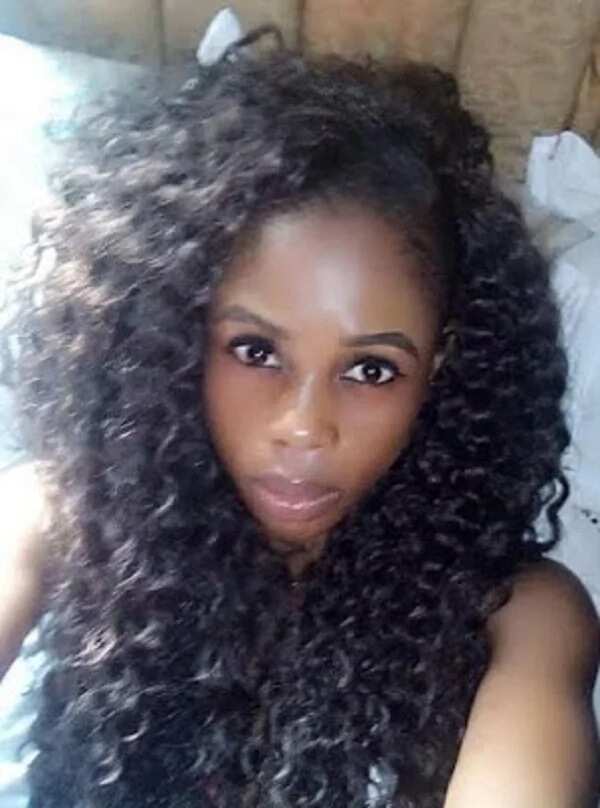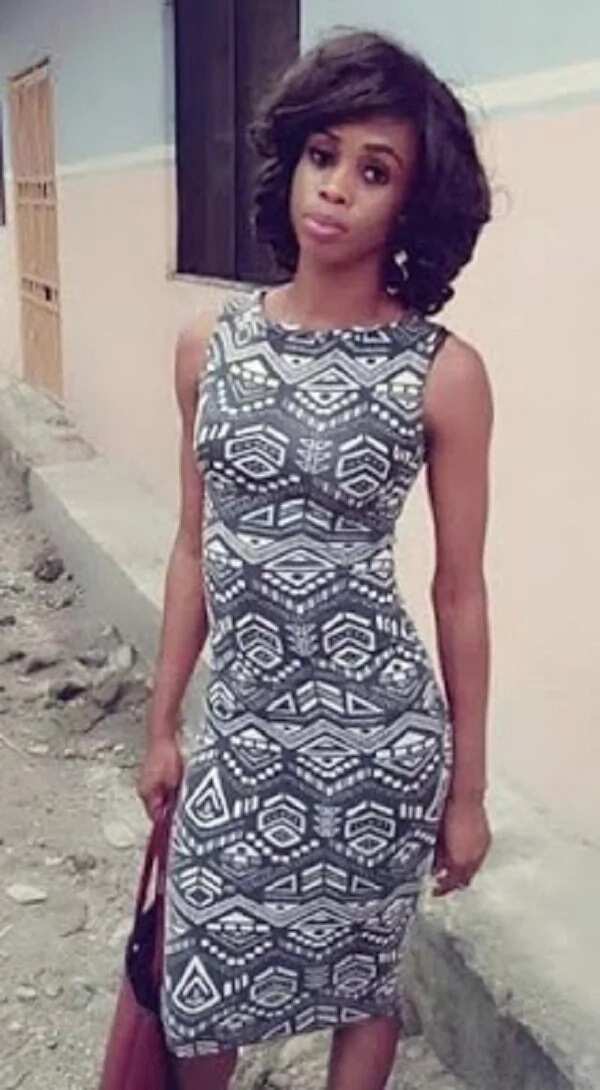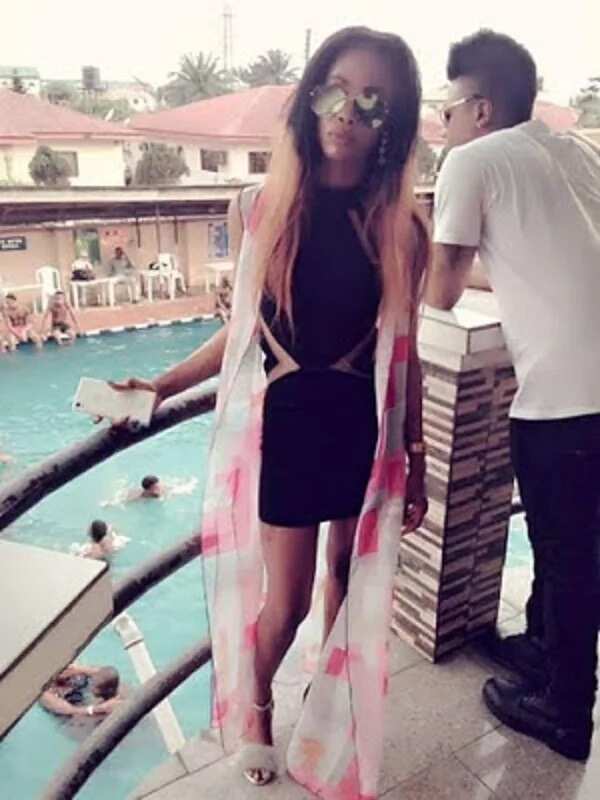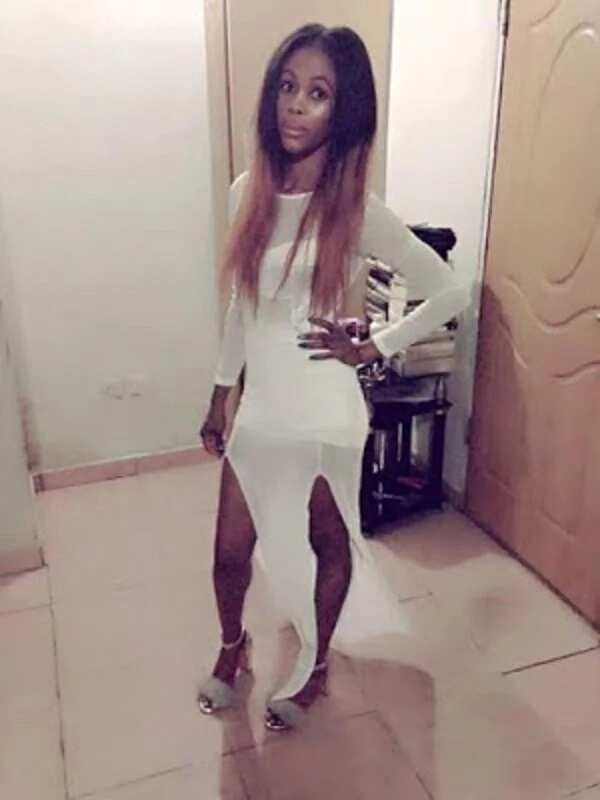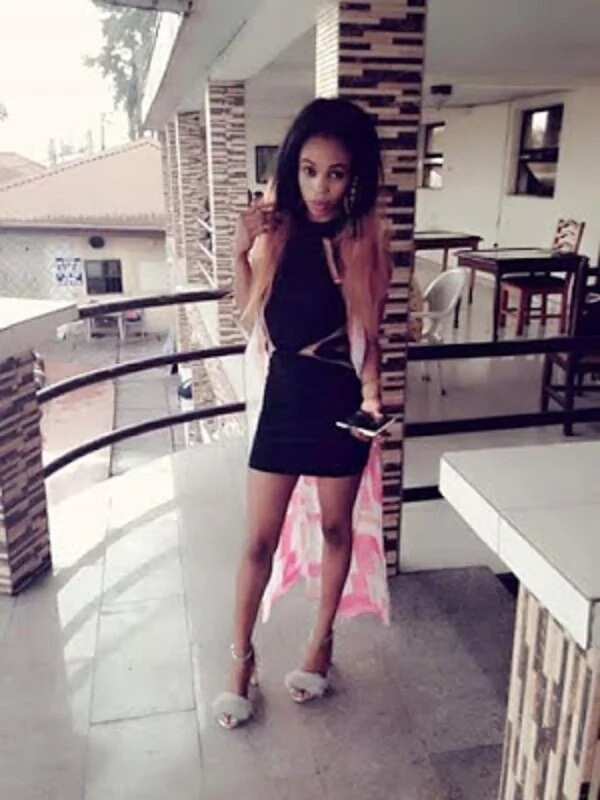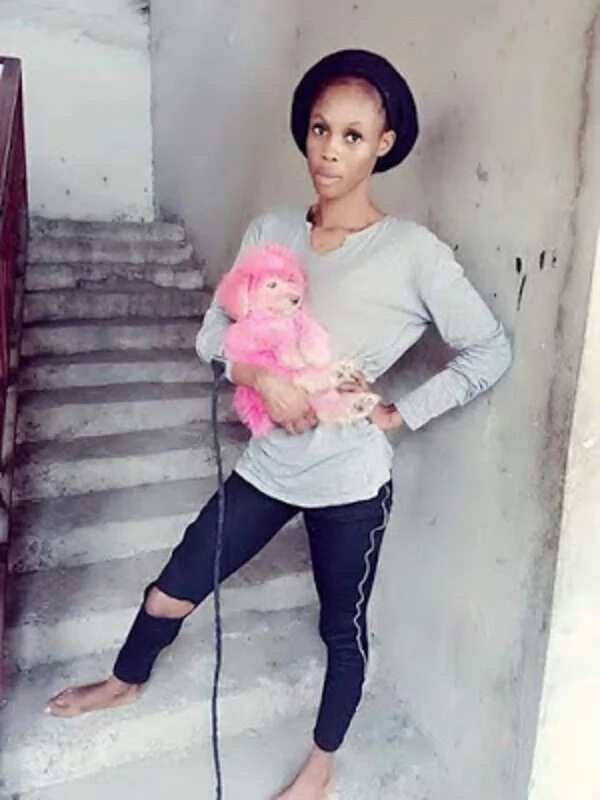 Not all that glitters is gold!