- A lawyer has been caught in courtroom watching video of a lady twerking
- He was busy watching the video while the court proceeding was on-going
Legit.ng gathered that it is a contempt of court for anybody to call, receive or make noise in the court of law while the proceeding is on-going.
The law of contempt of court according to experts is undoubtedly crucial to the effective administration of justice in any society.
READ ALSO: Rare photos capture moment a female Boko Haram bomber blew herself up
Its importance is coupled with the fact that committal proceeding generally are criminal in nature and being so, they invariably ultimately encroach on the liberty of an individual upon conviction.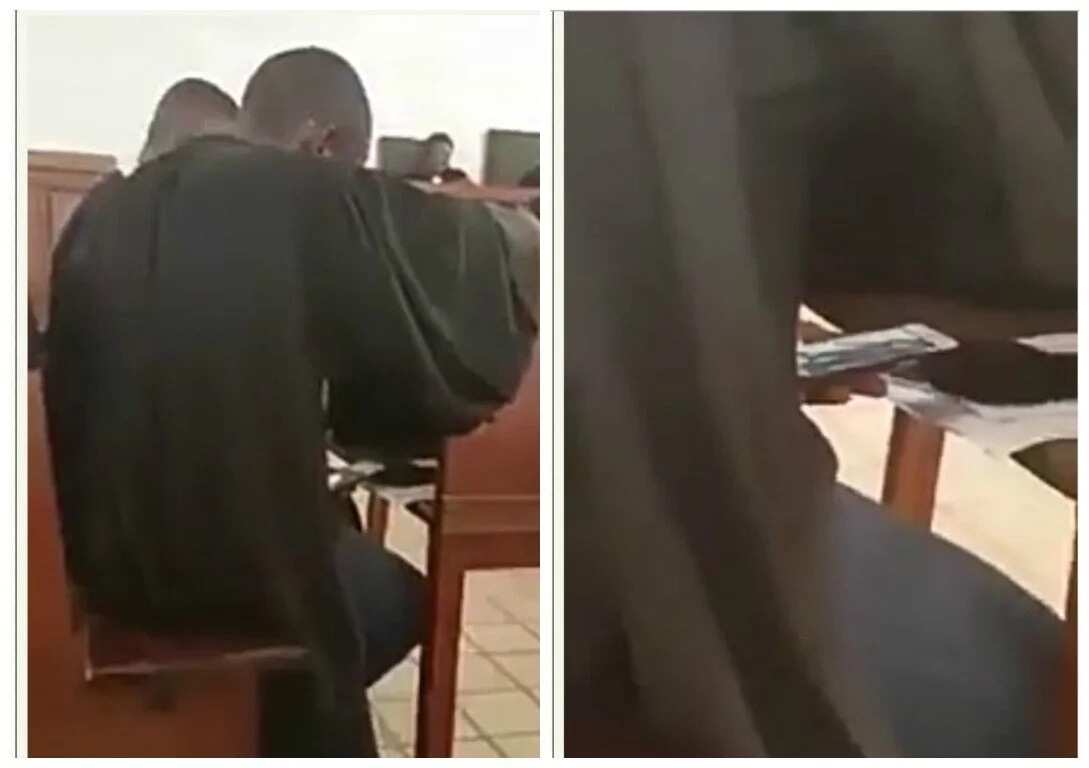 READ ALSO: Exposed! How EFCC linked Saraki, aides to N3.5 billion Paris Club refund
Legit.ng further gathered that contempt of court could be described as a conduct which tends to bring disrespect, scorn or disrepute to the authority or administration of the law or which tends to interfere with or prejudice litigants and their witnesses in the course of litigation.