Why I adopted daughter of woman who died of gunpowder - Ikay Ogbonna (photos)
It could be recalled that few days back, a popular civil servant based in the Federal Capital City (FCT) Abuja, Ikechukwu Ogbonna adopted the eldest daughter of a woman, who died days after gunpowder struck her and this has generated a lot of positive from Nigerians for his great courage.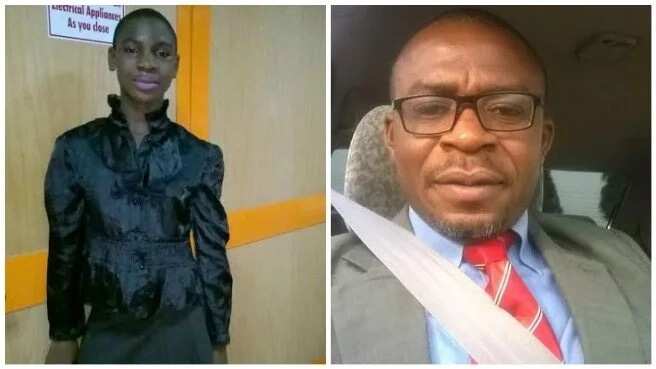 Legit.ng, got in touch with the Abuja-based civil servant but hails from Awka, Anambra for a brief interview and he revealed how he was able to help save the life of Mrs Okeke before she gave up the struggle to live. Ogbonna also revealed the main reason why he adopted her eldest child, Chinaecherem Okeke as he promised to raise her till university level.
Read his full interview below:
READ ALSO: Nigerian man makes list of top 10 most intelligent people in the world
1. How did you come across that woman and her children?
ANS: There are 2 major Awka groups on Facebook namely 'Awka 33 Villages' and 'Awka Na Aso Enwe Foundation, it was at this groups that I read about the unfortunate fire accident and I decided to assist the victim by sending my own token through my younger sibling based in Awka. When he reported back to me, I realized that the woman is in trouble and needed instant help or she will die as a result of infections. The first thing that came to my mind was to find out why she is not in the hospital despite the severity of her case which was abinitio under reported at the earlier mentioned groups. I discovered that she is expected to deposit the sum of N200,000 before treatment could commence and I made posts soliciting for assistance from my friends so as to raise the said money. As God wanted it in 24 hours, I was able to raise 50% of the required sum and I augmented what was raised with my personal stipends plus few cash earlier raised at Awka Na Aso Enwe Foundation, we were able to send her to Orthopedic Hospital, Enugu and her treatment commenced in earnest. I was actually in Abuja but I have one Miss Chinyere Okoli who was the physical coordinator and it was through her bank accounts that all the funds pass through for easy access and administration. There was also Mr Valentine Nweke an Awka Na Aso Enwe Foundation exco who hails from same village with late Mrs. Okeke's husband whose efforts ensured that she was released to us for the eventual journey to Enugu. In a similar vein, Mrs. Efobi Monyei was also a volunteer that left her business to oversee that we moved her to the hospital. I was in constant communication with the trio while the efforts to see her survive were intensified.
2. What was the major inspiration that prompted you to adopt her eldest child and what are some of the benefits she would enjoy under your care?
ANS: After her burial, it was discovered that the eldest daughter lives with a relative at Port Harcourt and the younger ones (they are 3 in all) have been given scholarships by Dr Nnamdi Okafor (Member representing Awka South 1 constituency at the Anambra State House of Assembly) and Mrs Efobi Monyei respectively. I inquired about the welfare of the first daughter Chinaecherem Okeke and discovered that she wasn't being treated fine where she was residing. I put a call straight to my wife and under 5mins, we were able to reach a consensus to give her a new home and offer her same olive branch that her younger siblings are already promised. It wasn't announced publicly there but I discussed it with the immediate family and they were thrilled.
3. How do you intend catering for the rest of the children the woman left behind?
ANS: Like I have earlier mentioned, they are all on scholarships and are in safe hands and I intend going round to visit them at their respective abodes to see how they are adapting in their respective new homes. The job has been made easier consequent upon the gestures from those spirited individuals.
READ ALSO: Dino Melaye clears air over certificate controversy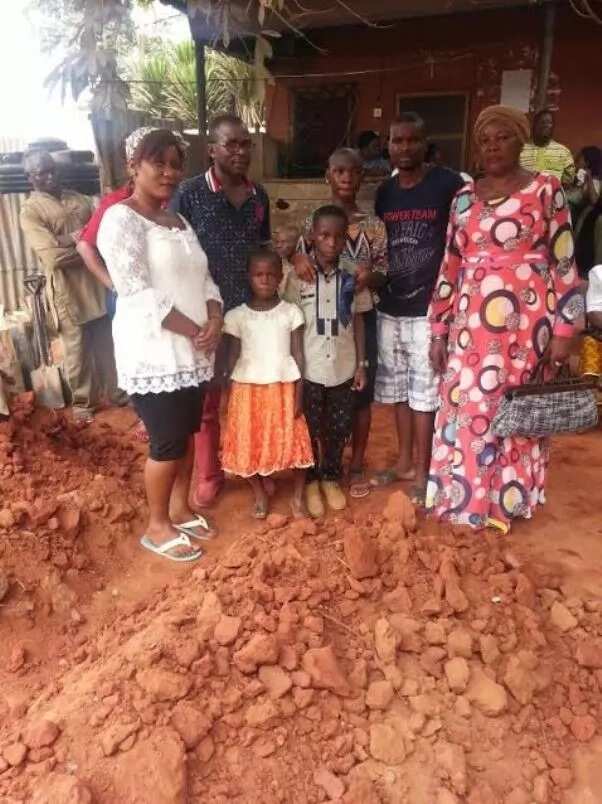 4. Speaking about 'Charity', what gave you the motivation and how long have you been reaching out unto others?
ANS: I lost my dad in 1986 and we were 10 in number in my family then. Growing up was challenging and I always assisted my mum at the market and sometimes we will go and work for other people to earn our daily livelihood. I was sent to live with a relative at Aba in 1987 (I eventually came back and I stayed with my mum till I finished Secondary school). My experiences prepared me for the acts of charity.
5. You mentioned in a chat that while growing up, you were searching for someone to help assist you by giving you a scholarship, would you say that inspired you to reach out to the less privileged?
ANS: Growing up was tough because my elder brother charged with paying my school fees has other responsibilities and I promised myself to always come tops in my exams with the hope of making him proud of me and attracting scholarships. I almost couldn't write common entrance examination because ASESA (Anambra State Environmental Sanitation Agency), owed my big brother salary arears. It took miracle for me to pay on the last day of registration. After the exams, I came out top as usual.
6. You also mentioned that, you own a Alma mater, Unity Primary School, Umuokpu Akwa called Ikechukwu Ogbonna House, how does that help the less privileged within that community?
ANS: Yes! I am the patron of Ikechukwu Ogbonna House at Unity Primary School Umuokpu Awka were I set academic records that remained unbroken till date. I intend sustaining the house by offering scholarship opportunities to my brilliant house members whom I usually identity through activities like quiz, debates and sports events which the school organizes from time to time. I actually shared the epic handing over of the school to the church and raised a lot of funds for the school aimed at improving its lots.
7. What are some of the activities you put in place that keeps your LEGACY going?
ANS: I offer myself to community and church services, I have served as an active member of Catholic Youth Organization of Nigeria and was fortunate to have held several offices which include the presidency and I retired in 2012, after handing over to my successor Engr Okwudili Allison. In a similar vein, I served as the youth chairman of my clan and served my community as Secretary in several capacities and committees. In all, I always stick out my neck to ensure that my name remains stamped on sand of times.
8. How has this Act of Kindness helped the development of your community?
ANS: My little efforts has helped in giving the youths of the community hope because my success story inspires not only this generation but people growing up always refer to my era. The other day there was election in my community and I didn't attend but people were looking for me to ensure that I got elected into one of the offices. I had earlier sparked a surprised shot at the top position in 2011 when I ran a campaign to seek a mandate as the youngest President-General of my community. There is this popular feeling till date that I could have win the election if it wasn't cancelled and an Interim Committee was set up for the first time in the history of my darling community. I ended up being appointed as the Asst. Secretary of the Interim Committee but I acted as Secretary throughout the tenure and my sterling performance is to my credits till date.
READ ALSO: President Buhari approves executive management of some government agencies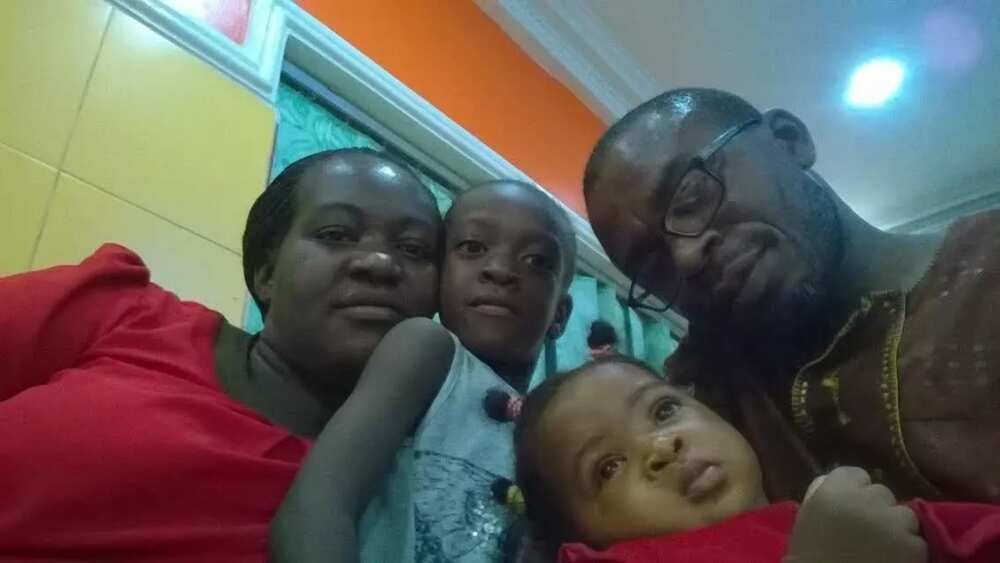 9. Speaking on Charity, What does it really mean to you and in what ways do you think people should tap into this great project?
ANS: Charity implies the voluntary giving of help, typically in the form of money or incentives, to those in need. In my little way I intend to impact on some lives that will be grateful to reciprocate such gestures to others in future. We spend money daily in beer parlours, luxury hotels etc but a fraction of it can be enough to send an indigent child to the four walls of school. I look forward to see my proteges copying my standards and improving on it. I actually intend to set up a foundation that will mobilize funds and cater for the needy and people affected by disaster. During my last birthday (May 27, 2016), I took it upon myself to raise money and evoke a campaign where my friends donated several items that I took to Nimbo Community, Enugu State who were attacked by the infamous marauding herdsmen.
10. Having been based in Abuja where you work as a Civil Servant, how do you create time to attend to Charity Projects, have time for family and find time to relax?
ANS: As a Public Servant posted to Abuja, I handle my daily assignment in the office and work like any other staff in my establishments. Thank God that the world is now digitized, any project I take up, I take my time to recruit aides that will assist me in the feasibility studies and the final execution of the particular project. Mine is to source for fund, monitor the processes and give accurate directions that will generate maximum results. I find time to relax with my family, cook, take care of my kids and have spare time to handle my hobby which is reading and writing. If it is projects that require my live presence, I leave it till my annual leave or I carry it out during the weekends. This makes me to be always traveling round the country.
11. How do you intend to encourage Youths out there especially in this era of unemployment?
ANS: I will charge them to take advantage of the opportunities available in this era of social media and be useful to themselves even the employed citizens are not finding it funny to sort their needs hence they resort to other means of augmenting their earnings. Myself for example, I sell Red Oil from Igbo land in retail quantity to my colleagues and acquaintances here in Abuja and I advertise my wares using social media platforms like Facebook and Whatsapp. The youths need not sit on the fence and await white collar jobs when they can create jobs themselves.
Watch related video below:
Nice one!
Source: Legit