Ooni Ogunwusi or Ooni of Ife's wife is one of the most talked about characters in Nigerian show-business. One of the reasons is that she is already the third wife of the celebrity. She is a simple girl from Benin.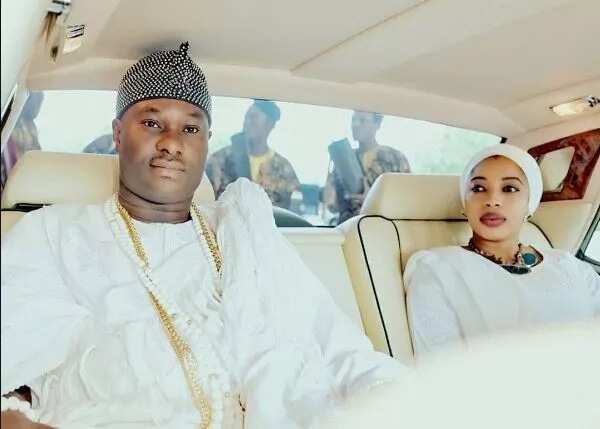 He is from Giesi Royal Family, one of the four Ile-Ife royal families from Osun State in Nigeria. The last Ooni from the family was Ooni Derin Ologbenla (who lived from 1880 to 1894). His father is Prince Ropo Ogunwusi, who is a veteran broadcaster. He was the third son in a big family of six. He also has three sisters.
Ooni of Ife wives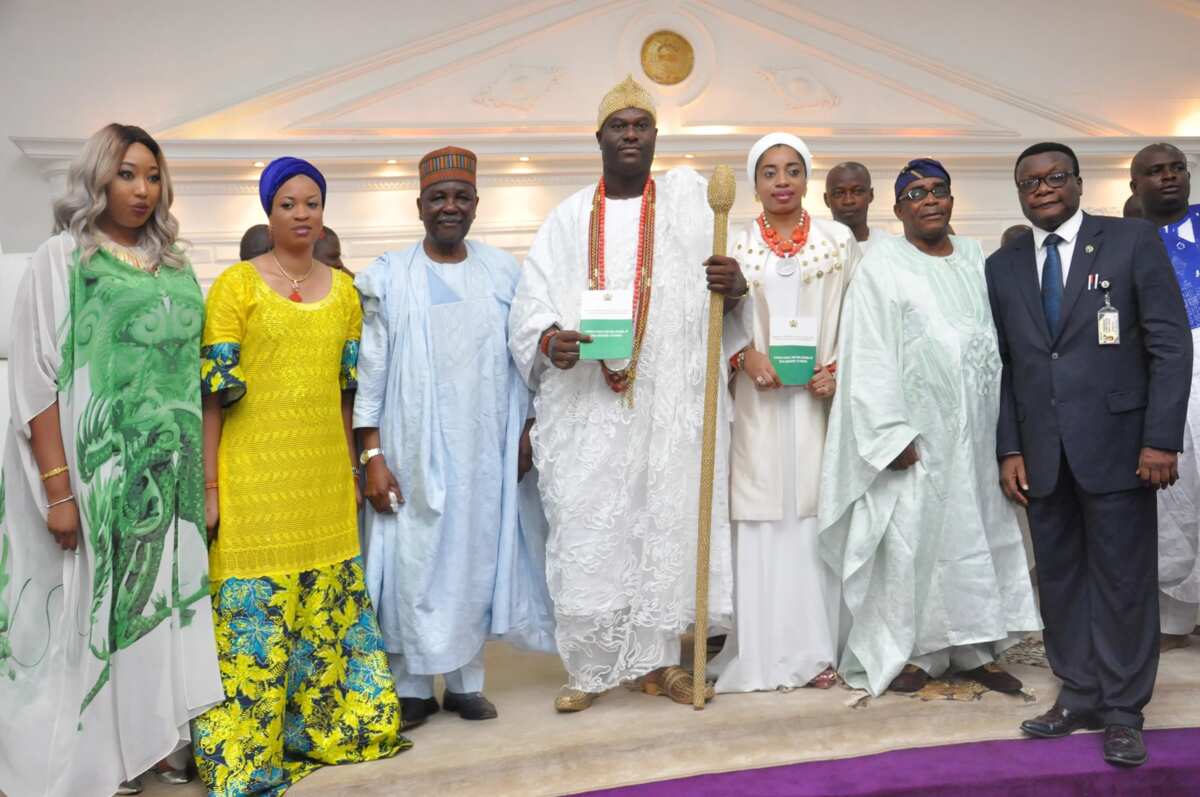 Ooni of Ife has a daughter, her name is Adeọla Aanuoluwapo Ogunwusi. She was born in May 1994 in Ibadan. Omolara Olatubosun is a mother of a girl. They were the co-parents with Ooni of Ife.
Adebukunola Bombata was his wife from 2008 to 2016. Now Ooni of Ife is married to Wuraola Zynab Otiti. They said a marriage was arranged by the Oracle. The wedding ceremony took place in Benin while the reception ceremony was held in Ile-Ife.
How did a lady manage to become Ooni of Ife new wife?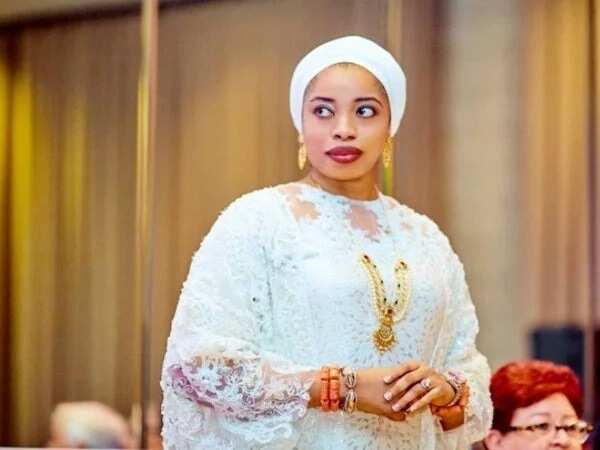 READ ALSO: Ooni of Ife to crown Olusegun Obasanjo Ruby king of Festac
If you are sure that rich and famous select the partner only from their circle, you are deeply wrong. Simple girls also have a chance to meet a star or even a millionaire.
Young, handsome, wealthy, with a magnificent shape - each lady dreams of such a husband. Who can correspond to such a large number of requests? Only some famous Nigerian men. But how do the ladies manage to become the happy 'star' wives?
Most often 'princes' marry women of aristocratic origin, the ones who belong to the upper strata of the elite. But this does not mean that simple girl are not allowed to win the heart of a crowned Ile-Ife person. The love story of Prince William and the humble beauty Kate Middleton - a vivid confirmation of this.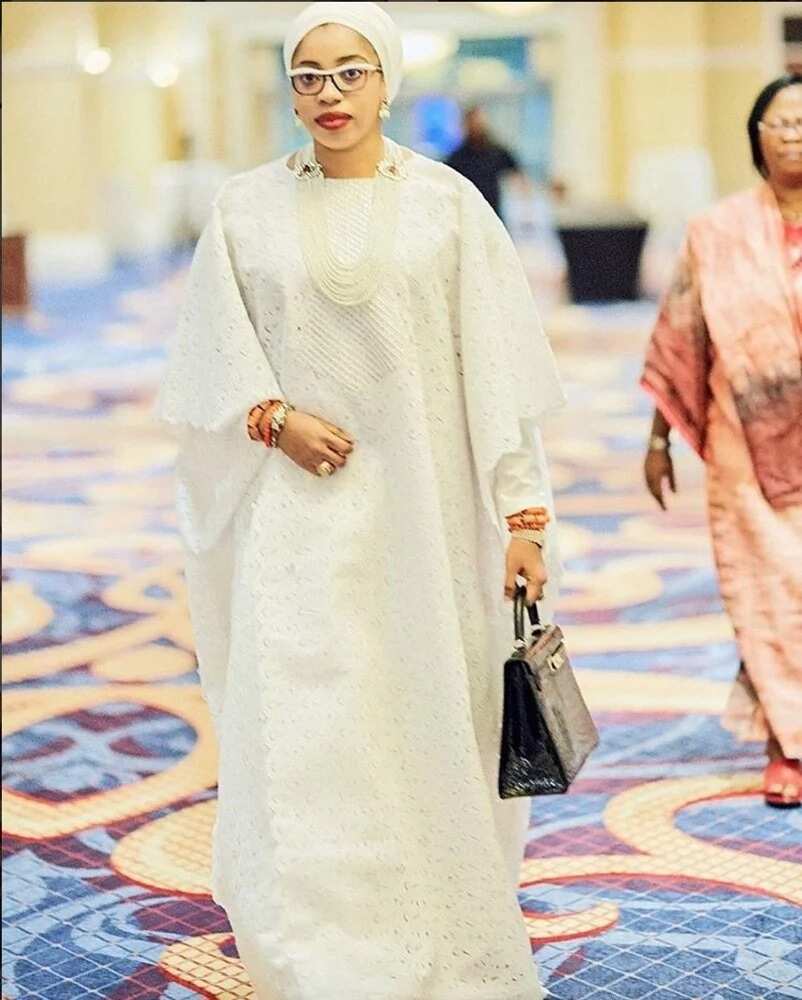 The same story new Ooni of Ife wife. Often such men choose very attractive, beautiful ladies. Especially, if it is not their first marriage.
To marry the prince, first of all, you need to meet him. Studying with a prince in one university or sharing friends, significantly increase the chances of success.
Do not think that the princes are gentle and vulnerable creatures, who do not lift anything heavier than the handle in their life. On the contrary, Ile-Ife people tend to be closer to the folk. Some, for example, during the army service, do not vouch for any black work: they wash the floors, carry heavy shells, eat with all from one common boiler.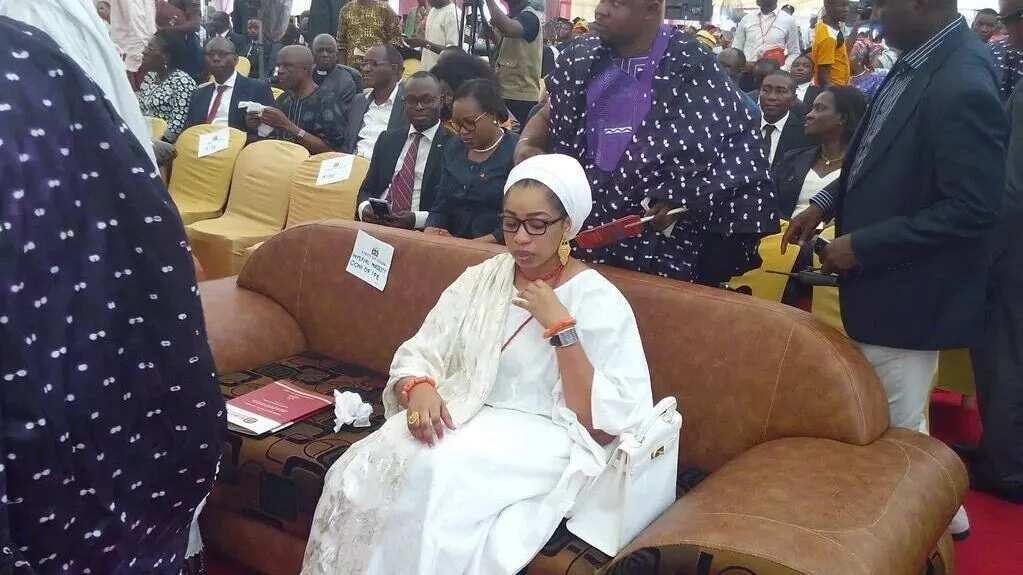 Setting a goal to become the wife of Ile-Ife man means constant improvement of oneself. Of course, the heir to the throne may fall in love with a simple peasant woman, but an educated, beautiful girl who knows how to behave in public is much more likely. Ile-Ife men (and, accordingly, their wives) constantly communicate with journalists. They are under the sights of cameras, they give numerous interviews. A pretender to the role of a wife needs to be familiar with etiquette, always look great not to spoil the reputation of her husband under any conditions.
The rumors said the new wife of Ooni of Ife created herself an accessible and democratic image. So her potential husband immediately had to pay attention to her openness, ease in communication. Building an impregnable fortress from herself could only frighten off a young man, even if initially he would show a sympathy for her. She never forgot to be in a good mood, have a positive charge of energy to kindle everyone around, including her prince. It has long been proven that optimists with a positive attitude in life always attract people to themselves. So her energy served as a magnet and attracted the real Ile-Ife prince to her.
And of course, her beauty and right behavior helped her to keep this relationship on a romantic level. It is possible that Ooni of Ife first wife did not manage to do that.
Why did he choose a new wife from Benin?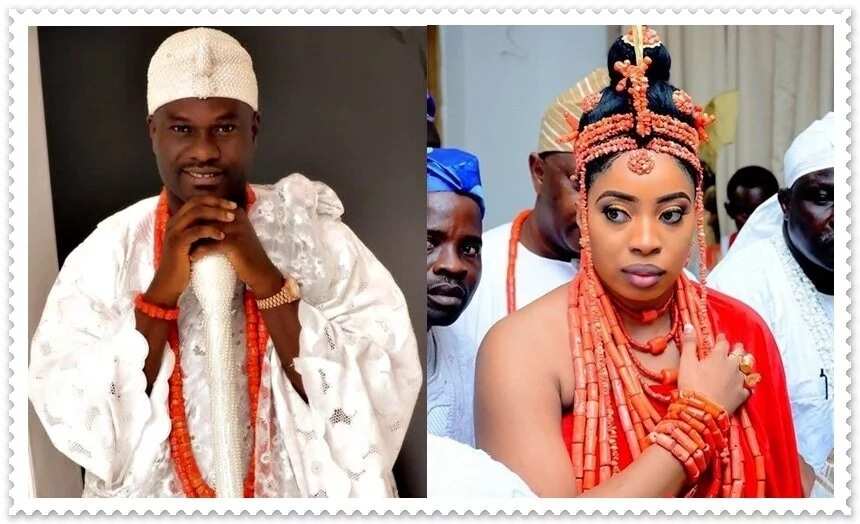 Face-to-face with Ooni of Ife, Oba Enitan Adeyeye Babatunde Ogunwusi, Ojaja II at his elaborate mansion in Ife, Osun State, memories of the latest struggles leading to his ascension flooded this reporter's brain.
With evocative philosophic advance, the first rank ruler, who is regarded as one of the best-dressed ancestral rulers in Nigeria today, attributed his current eminence to God, saying 'He saw me through the hard procedure and hurdles. One with God is a bulk. Dread came, but God suppressed the fear'.
While affirming that there was a forecasting that he would become a majesty, he said that he never allowed it to capture his brain; rather, he toed the footpath of modesty. 'A lot of people didn't even know that I was a prince'.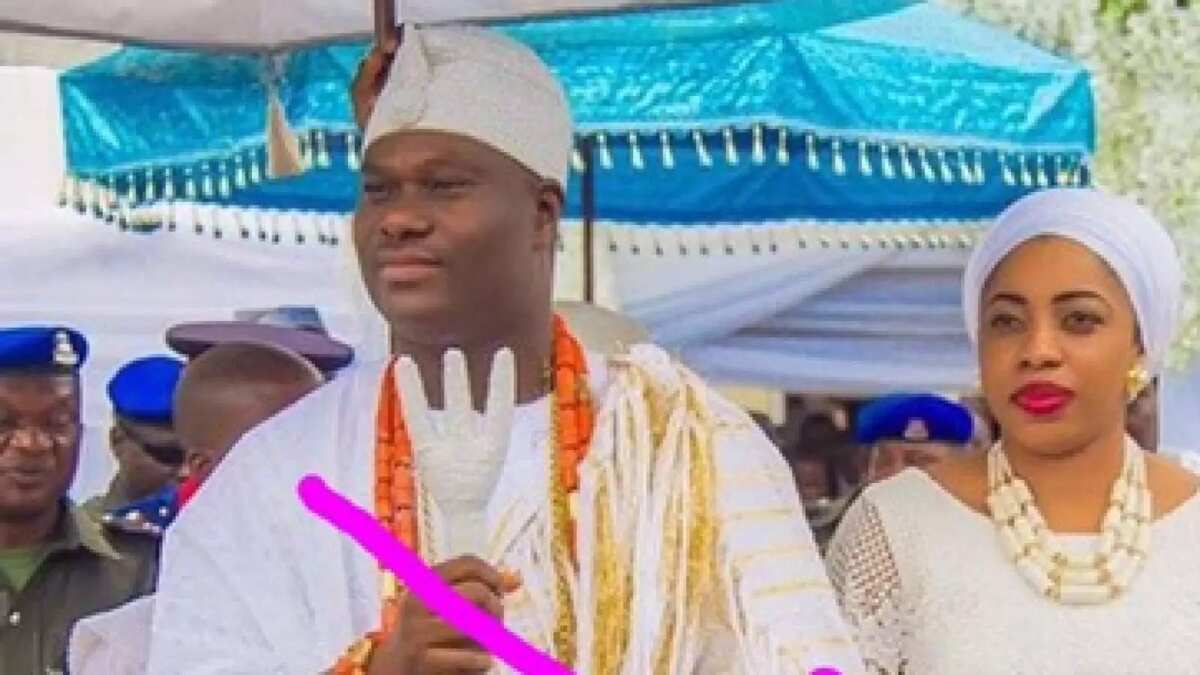 In the late months, he has succeeded in proving to everybody that he was well ready for the throne; and has continually shown proof of a chief who knows what to do with the power invested in him. Indeed, to say that he has a fair view is to place it mildly. Oba Ogunwusi, who is the 51st Ooni of Ife, is indubitably ardent about the Yoruba marathon. Everywhere he goes, he preaches the need for consistency in Yorubaland.
In his volume as the Arole Oodua, many await that he should have renounced his belief as a Christian. But he unashamedly professes his affection for and belief in Jesus Christ whom he once reportedly described as his dad. It will be recalled that when he uttered that assertion, out of personal conviction, not a few critics threw barbs at him. In the enthusiasm of the media struggle, he tried as humanly as possible to comfort the atmosphere. Evidently, he is not tired of explaining himself. 'They are unknowing of a batch of things. I go to church. I go to the mosque. Anywhere they shout the name of God, I am there.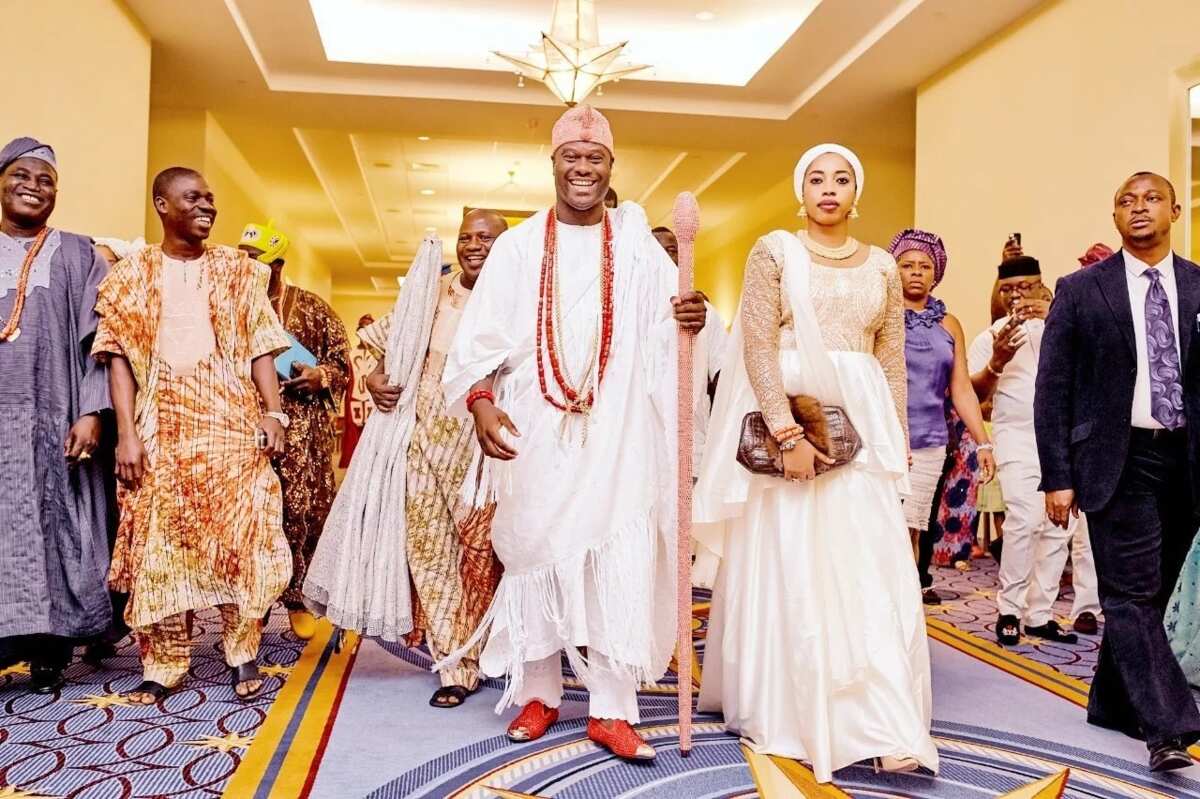 'Oduduwa came as an anima and a mortal being. His name is Adura, which means prayer. If you go to Yorubaland, what they shout prayer is adura. Even in the northern area of Nigeria, it is called adura. It is called Oduduwa, but we Yoruba shout it Oodua. But the new name is adura. Who doesn't offer a prayer? A batch of people don't see the sense of Oduduwa. He came to this universe as an anima the first moment and came back as a mortal the second time'.
Oba Ogunwusi's sicken for controversies may not be a sign of timidity. This was his unspoken answer when he was prodded to act to a late demand by the Olugbo of Ugbo Kingdom, Oba Fredrick Akinruntan who said the Ugbos were the initial owners of Ife.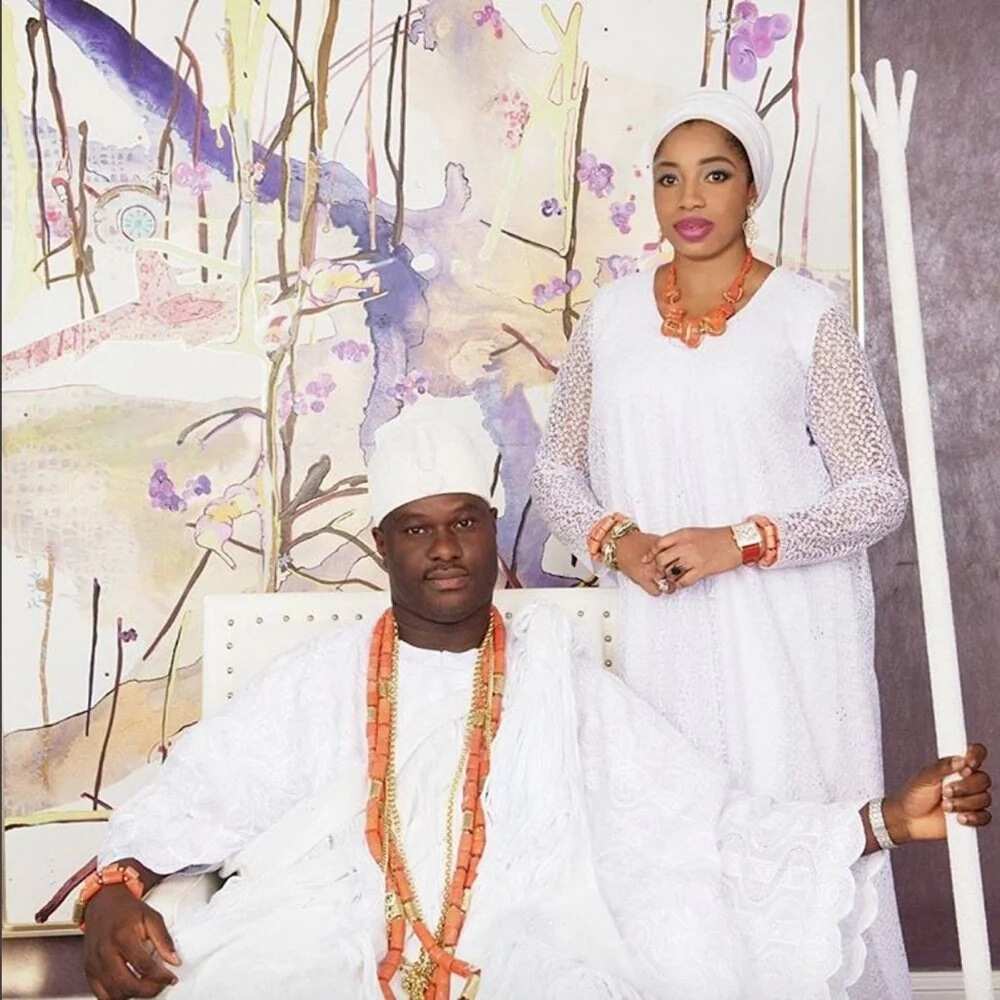 He had initially tried to parry the query, but when he was reminded that quiet might mean sanction, he shifted in his place, looked the journalist in the eye and then bellowed: "He is entitled to a tale. But there are so many things he doesn't see. I would not say anything contradictory because I substitute for Oodua. He has the right to his own belief, but what I would say is that if he is the holder of Ife, why did he not remain in Ife to order till day?
'If you are the holder of something, you can come and demand it anytime. The first crown in the society was worn by Oodua; it is called the Aree crown. So, a batch of people doesn't see the sense of Oodua. Many would say that he came and met some people.
"Yes, he came the second period as a mortal being to encounter some people. We are just bare mortals; we are controlled from the sacred domain. Then, he came as a mortal being and anima. He fought preternatural powers and conquered them. But that's the tale for another period. I need to let the earth know the sense of Oodua'.
He first showed the inclination for serenity among the Yorubas when he visited the Alaafin of Oyo upon his enthronement. He said he recognized the pivotal part of Oyo in the background of Yoruba land. The originator of Oyo, he disclosed, was a youngster of Oduduwa whom he described as an unconquerable king and sacred head. He said: 'You can't pen any Yoruba story and leave out the Alaafin of Oyo. If you do, you are deceiving yourself. So, the genuineness is that we all have to come together. Having said this, I want to continue that God is the chief. Let's get everybody together'.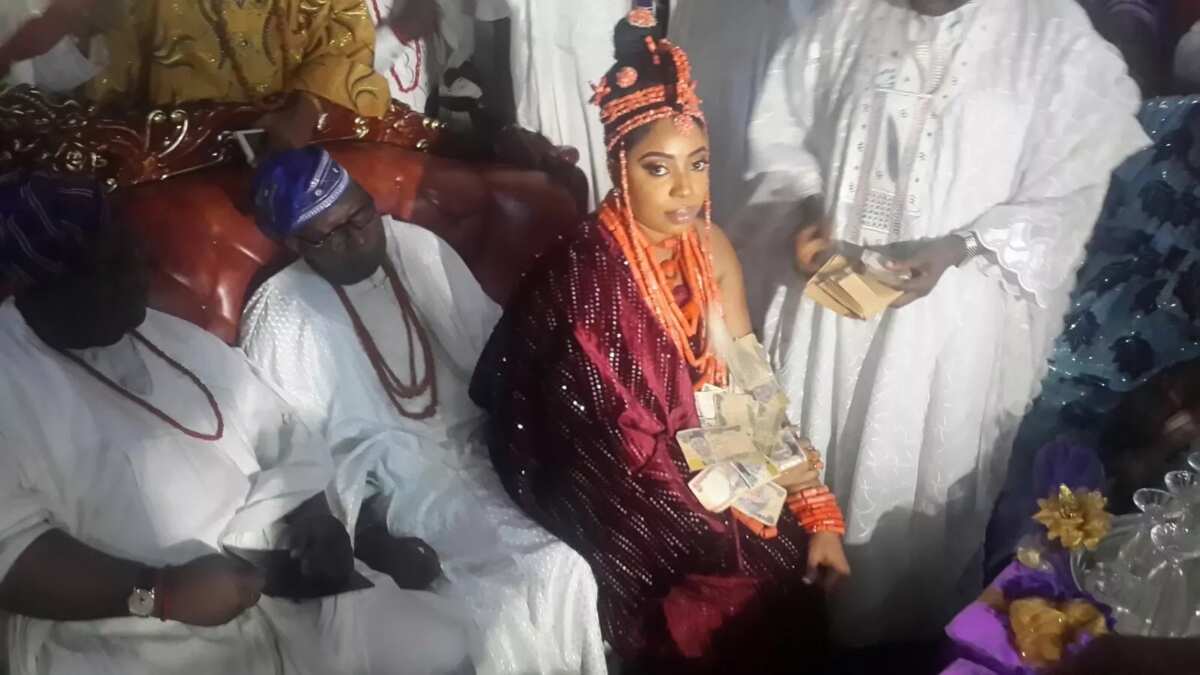 Funny and ingenious, Oba Ogunwusi, before he excused himself to be present at to other immediate matters he addressed the raging refer over his selection of the wife. Raising his voice, he said: 'Which kingdom did I join in matrimony from? Benin! They are children of Oduduwa. We are one joyful family.
We have everything in ordinary; we all bound to God almighty. It is an individual conclusion. I am cool; my wife is from Benin. Benin and Ife are both delighted. As the Arole of Oduaa, she is Yeyeluwa of Ife and she is pleased with me. She is here to have a good time having a central role with me, and she is definitely okay at it'.
READ ALSO: Nigerian traditional weddings - Top 10 of all times
Source: Legit.ng