Recipe for buns in Nigeria needs a level of mastery that other simple local pastry does not require at all. So if you did not manage to cook it right for the first time, you should not give up.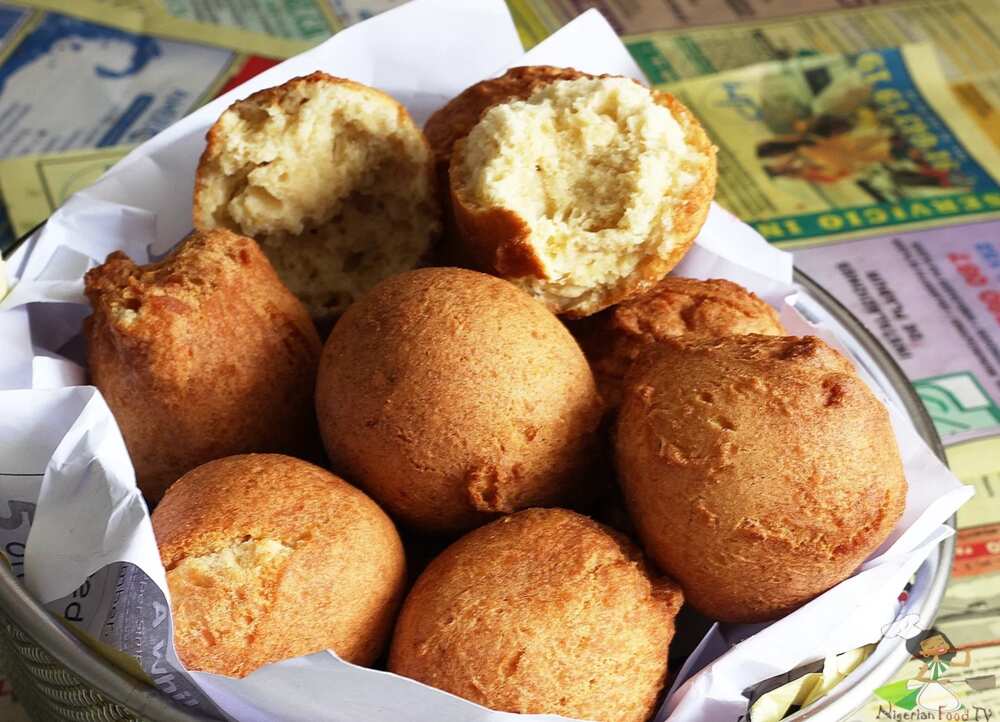 How to make Nigerian buns?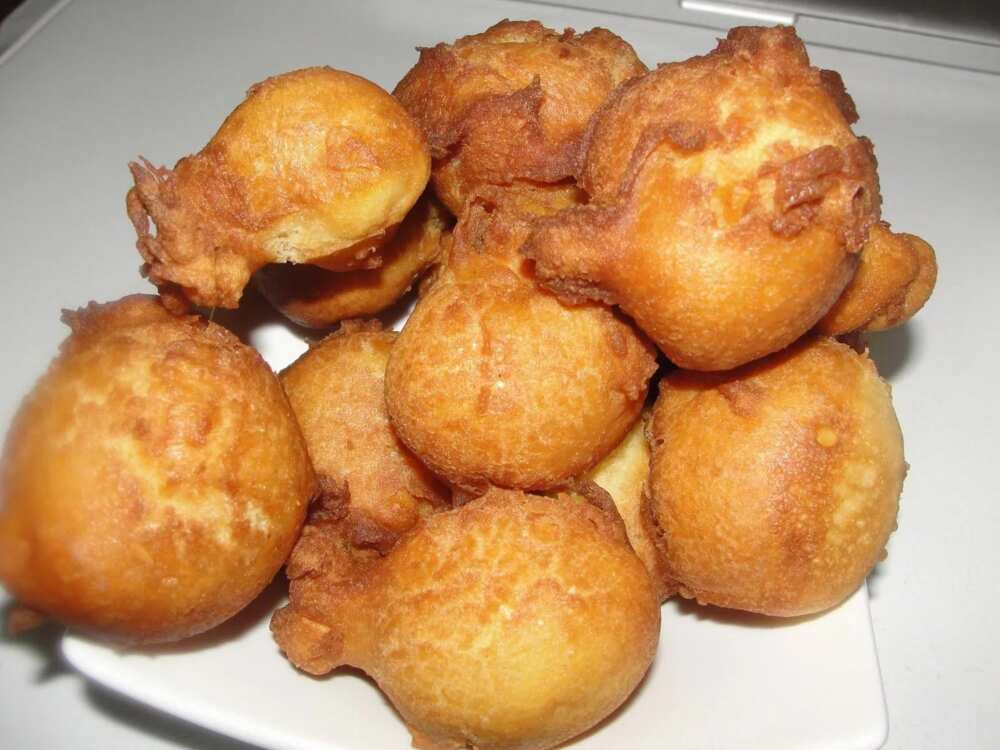 This is the most popular pastry that is served in different restaurants in Nigeria.
For the lovers of Nigerian snacks - buns, the outer shell may be the most important thing, as it must be crumbly but, at the same time, not too much. So you should know that the egg and also oil can make it fluffy and tasty.
Dry ingredients: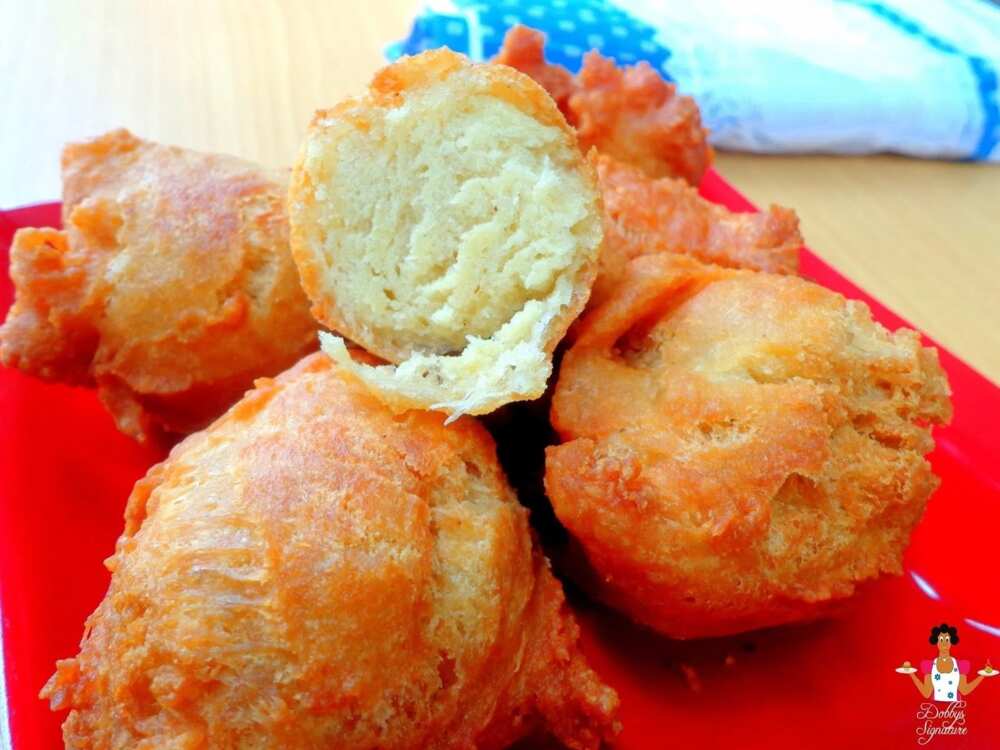 all-purpose flour: 2.5-3 cups
any granulated sugar: 1/4 cup
baking powder: about 1 teaspoon
salt: 1 teaspoon
Wet ingredients: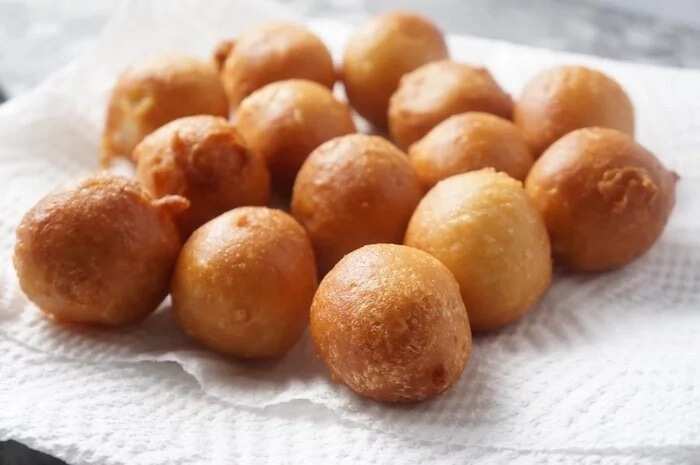 3 eggs
clean water: 1/4 cup
oil or melted butter: 1/4 cup
Others:
Instructions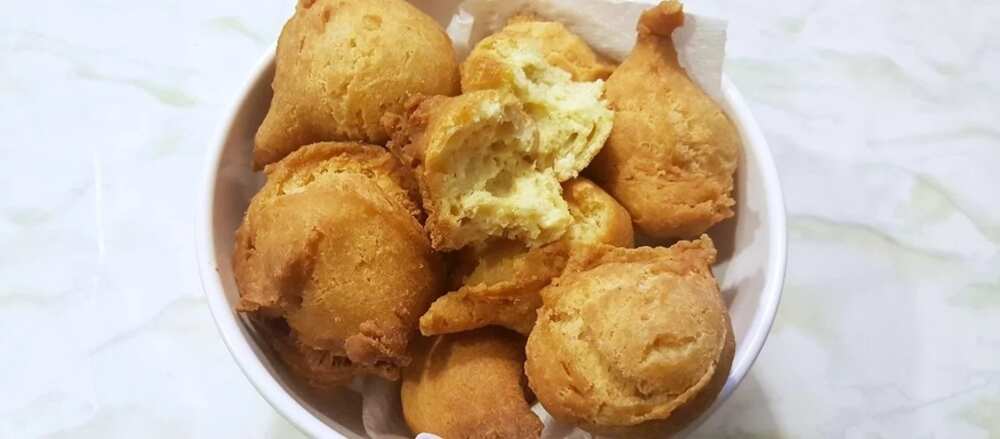 READ ALSO: How to make Nigerian pancakes?
Combine the dry and wet ingredients in two different bowls.
Add a little of wet mixture into ready dry mixture every time mixing with your hand. But not overmix your batter. You should get a consistency that is quite, but and a little bit stretchy. It may be the most important step as it determines which shape your buns will have.
Put a deep pot on the medium fire and add about 3-4 cups of oil in it.
When the oil gets quite hot, scoop your pastry into this oil. You should try to make the scoops quite round but not perfect.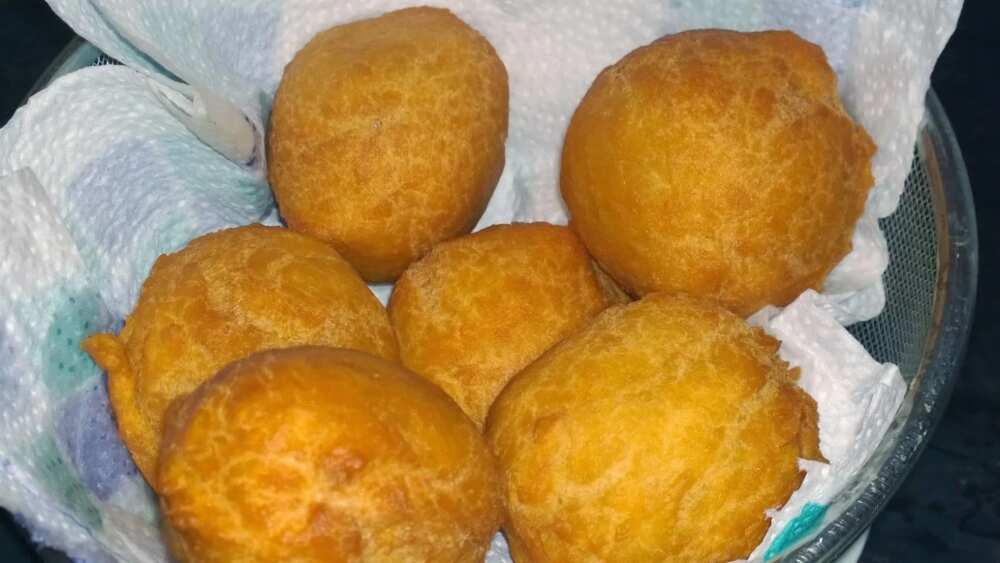 The step of frying for making Nigerian buns needs some patience, technique, and skills, as you will be working with a thick pastry, you should make sure that all your buns are cooked through.
You must turn your buns over every few minutes while they are in the oil. You can also use a fork to make holes in it while it's still in the hot oil.
The buns should be frying till they become golden brown – it will take about 3 mins per each side.
Drain excess oil: put your fried buns on a plate, which is lined with any paper towel or napkin.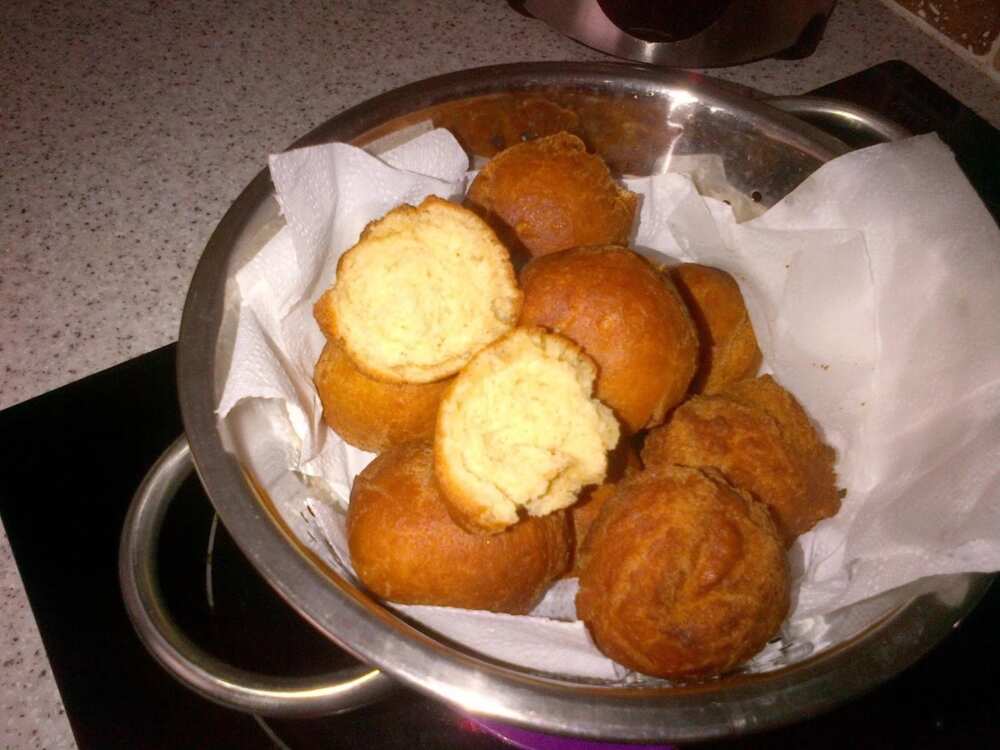 Now you know how to make buns! This is a tasty and interesting dish, which will make you and your family happy! Try Nigerian egg buns recipe today!
Bon appetite!
READ ALSO: How to make plantain chips?