Grace Ama shares love stroy of how she met her baby daddy
Nollywood actress, Grace Ama wrote a loving birthday message to her son and also shared her love story of how she met her baby's father.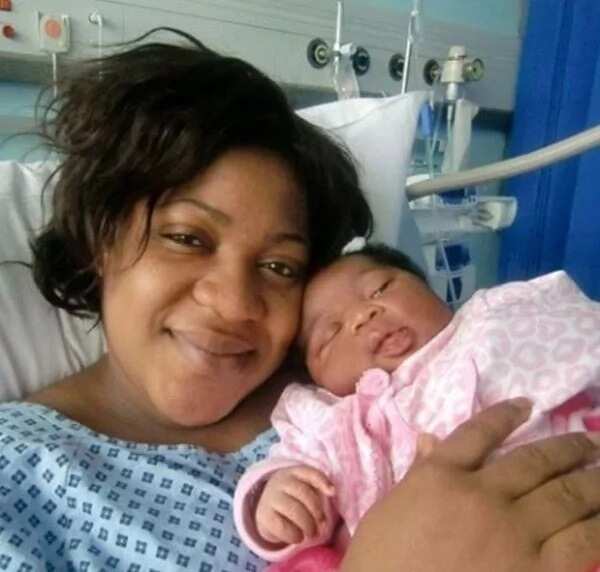 Beautiful Nollywood actress Grace Ama's son turned 6 recently and she was motivated to share his birth story as well as her love story on her Instagram.
READ ALSO: See this Nigerian who is about to marry two women on the same day
Legit.ng was pleasantly surprised at how the two lovebirds met. She said: The Journey to the Blessing of 22nd March, 2011 started 24th March 2008 and it is a destiny fulfilled. I recall that experience of missing my way at the underground train station in the United Kingdom."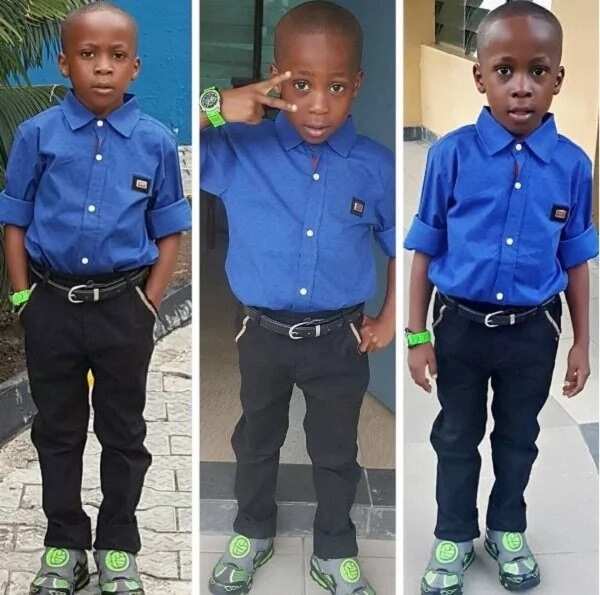 "Meeting one handsome Nigerian to help me locate my way out from the station, little did I know that the opportunity was an indication of what was going to be. Three years after, prince charming Samuel came to define my womanhood. It's always said God's ways are not our ways and His thoughts are not our thoughts. As I flash back on this journey, I know my redeemer liveth. It can only be testimonies. To God be all the glory."
READ ALSO: Davido does HIV test every two weeks - Davido's alleged baby mama reveals
She added: "Today, we celebrate that moment Indeed, the joy of motherhood is the fulfillment of divine glory and favour upon the woman. AYOMIDE has grown to a promising young man with great vision for himself and a promising leader of his generation."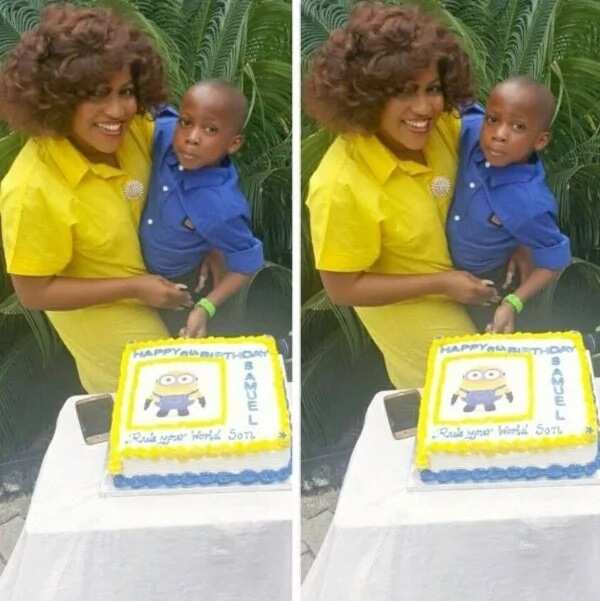 "Happy 6th birthday great and unique son, God's grace and mercy on us, priceless jewel, exceptional soul, super man and mummy's bundle of joy. I love you to the universe and back, Mr. President."
Watch this video below of Cobhams Asuquo talking to Legit.ng about his career:
Source: Legit.ng