There is nothing complicated about how to cook a delicious Nigerian fish roll. Our recipe will help you make this pastry without flaws. Try using different types of dough: yeast and fresh or even flaky... The options are endless and you are to choose.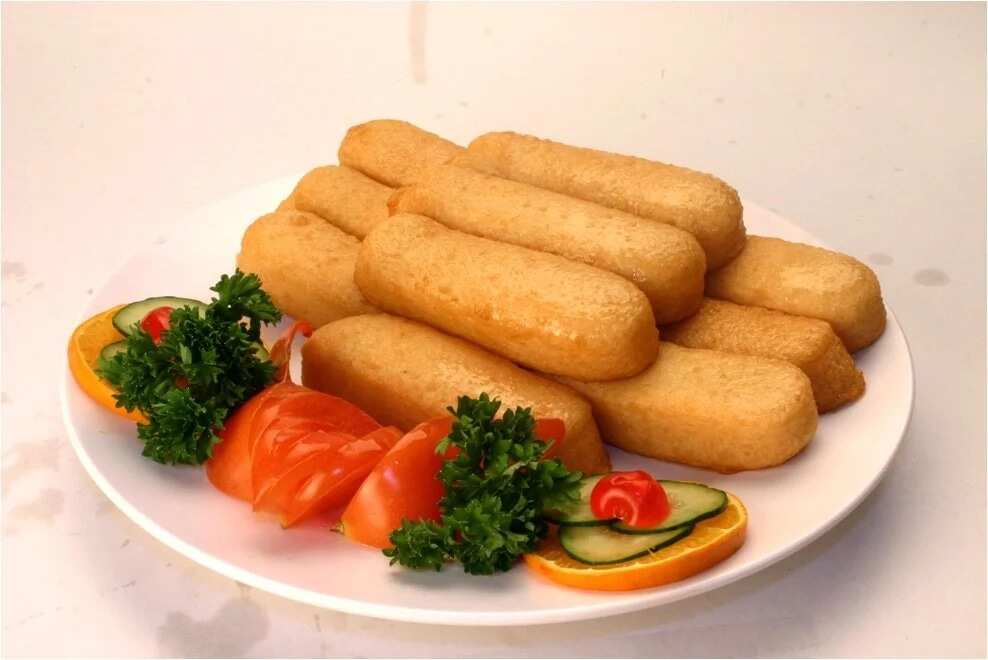 Our best recipes of fish rolls will help you to choose the method of cooking that suits you best. For the filling you can also use a completely different fish, including canned goods. Cooking delicious pies quickly with fish filling is quite easy, and depending on the fat content and flavor of the main ingredient, your baked goods every time can vary beyond recognition.
If you know a simple way of fish roll making at home, you can at any time serve an interesting appetizer or even a main dish when it comes to afternoon tea. Do you consider baking a long-time and costly thing? For no good reason at all! Read how to make homemade viand and surprise your family with this delicious meal.
In this recipe we will describe the preparation of tasty pies with fish and rice. They can be made with any fish as well as canned fish. It's up to your taste, which is very convenient.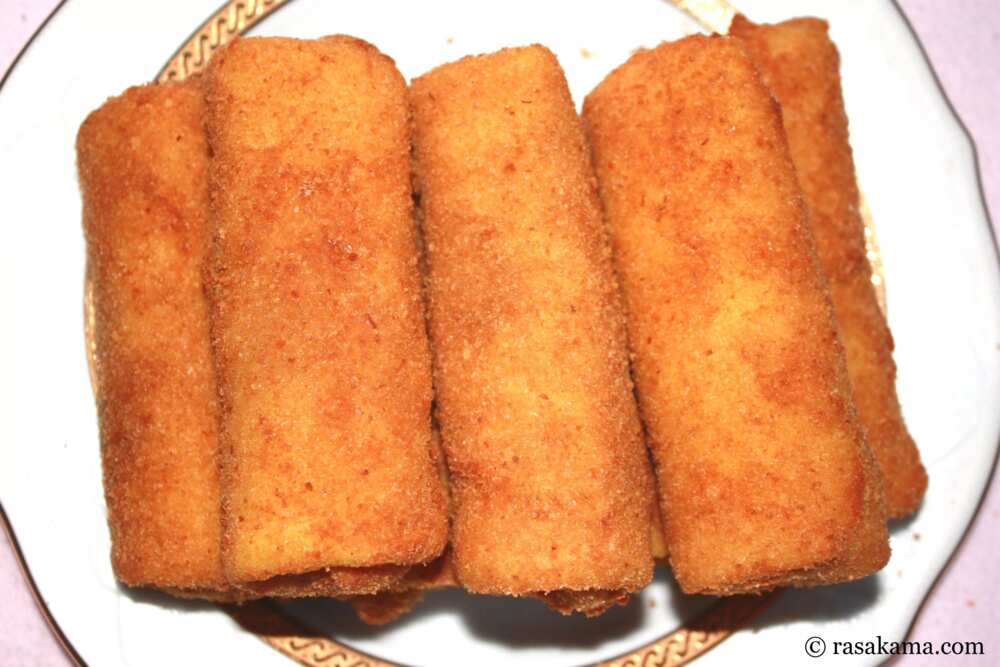 Fish and rice is a great combination in rolls which seems even more delicious. If you want to pamper yourself and loved ones with rolls, then this option for filling will be a great solution, especially, if to take for the filling canned fish, it is possible to reduce the cooking time significantly.
Well, they are prepared very simply from dough. At the final stage, it looks fragrant, delicious and very appetizing. In addition, they are more traditional in comparison, for example, with those which are stuffed with meat and rice. So if you want fried rolls, it is better to choose noncaloric filling, or they can be baked in the oven, that even makes the dish with a minimum amount of calories.
Fish Roll Recipe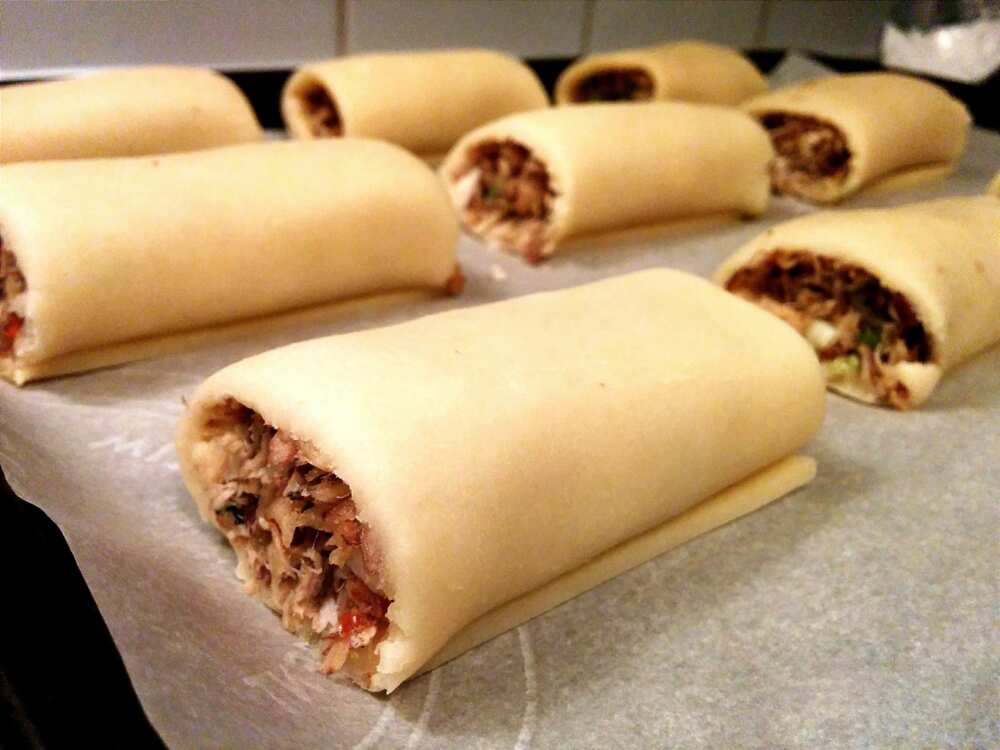 For the dough:
450g wheat flour
50g butter
8g of dry yeast
2 eggs
1-2 tablespoons of sugar
sour cream for coating the rolls
salt
READ ALSO: Nigerian snacks - Top 10 street foods you should taste
For the filling:
1-2 onions
1 jar of canned fish (salmon/mackerel etc.) or fresh fish
1⁄2 cup of dry rice
Fish Roll Preparation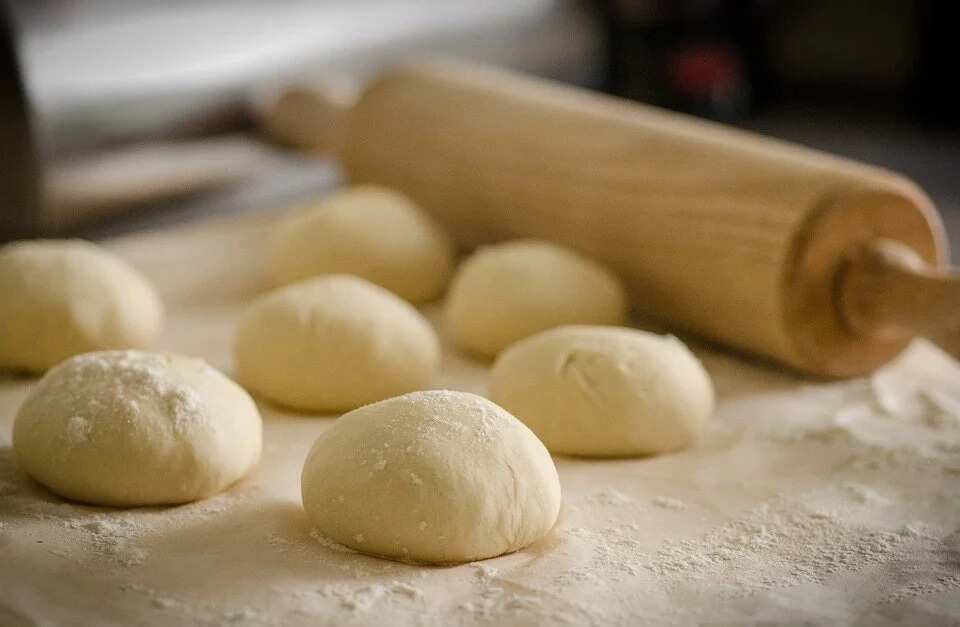 Boil the rice until tender in the usual way – it should turn out crumbly. Chopped onions you should fry in butter or vegetable oil. Together with the liquid from canned jar mash the fish and mix it with rice.
How To Make Fish Roll Dough&?
pour yeast with 1⁄2 cup of warm water;
add 1 teaspoon of sugar;
add 1 tablespoon of flour;
stir and leave for 10-15 minutes – the so-called "cap" should rise (pre-dough);
add the remaining sugar and salt in this pre-dough;
add scrambled eggs with a fork;
put the softened butter;
pour the sifted flour;
knead the dough.
The dough will be sticky, cover it with a towel and leave it in the warm place for 1 hour. The dough should rise twice or more. Pinch off from the already risen dough the bowl pieces of equal size.
Roll out each of them adding some flour or vegetable oil (so, in order the dough does not stick while rolling you should sprinkle the surface, rolling pin and hands you should also grease with oil or add some flour).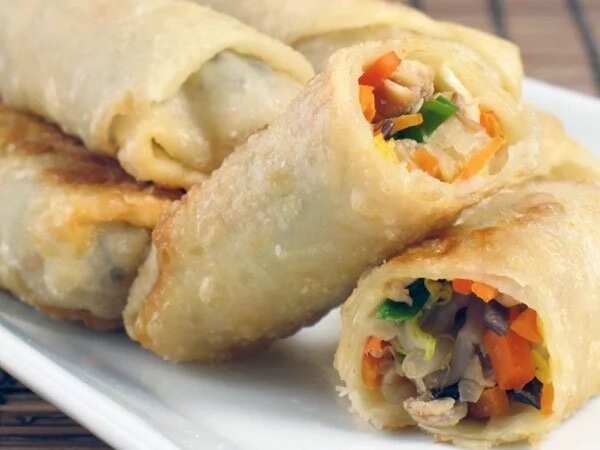 Form the rolls, spreading the filling and pack the edges. Then, these prepared pieces should be put with a seam down on a baking sheet, covered with oiled parchment. Coat the rolls with sour cream, bake in a heated to 200 degrees oven for about 20 minutes.
To make these pieces in the form of fish you just need to attach the "tail" of the smaller piece of dough to the usual oval rolls. Then make the "scales", cut the dough with scissors, and make the eyes from the peas of black pepper. In the filling you can also add chopped greens.
A characteristic feature of Nigerian cuisine is the preparation of simple but delicious pastry that is suitable for everyday and festive table. All these masterpieces of home cooking are delicious and can't compare with those which are sold in stores and supermarkets.
Fish Roll Making Tricks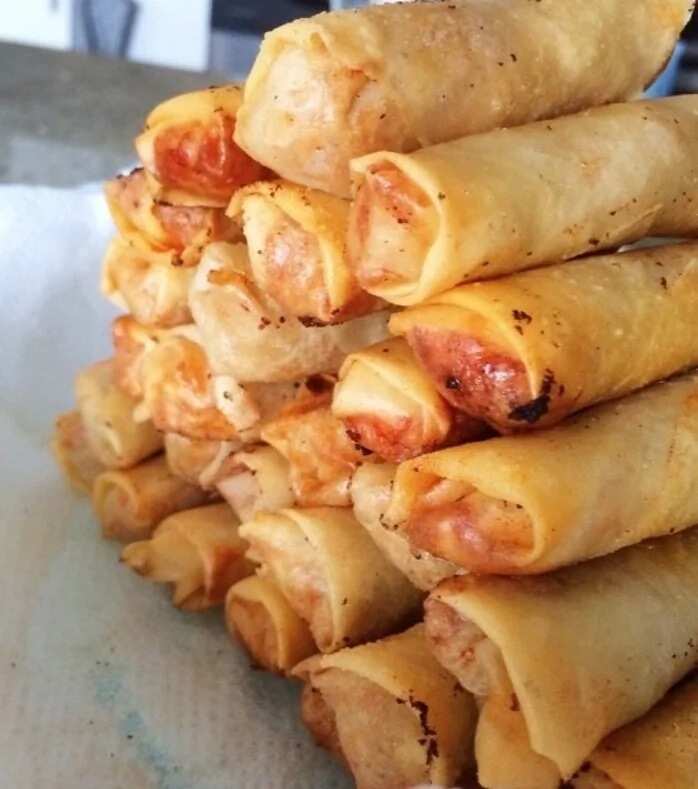 The taste for such dish is basically given due to the filling, made of fish products, so it makes sense for the domestic goddess to cook these dishes, not trusting such a serious matter to semi-finished products.
The filling before use should be always cooled down to the room temperature. It should not be too wet, otherwise, when baking fish rolls the crude layer is formed.
READ ALSO: Fish with Arabic inscriptions on it (photos)
More and more, especially in the shops of the big cities, the finished dough goes on sale and the hostess had already enough time to appreciate this product.
For dough products with fish and fish fillings you can use ready-made yeast and dough. Ready to use dough allows you without spending much time and labor to enrich the menu of your ration with fish.
Source: Legit.ng