Khalid Masood, a 52-year-old man, has been named as the the terrorist who attacked the United Kingdom Parliament on Wednesday, March 22.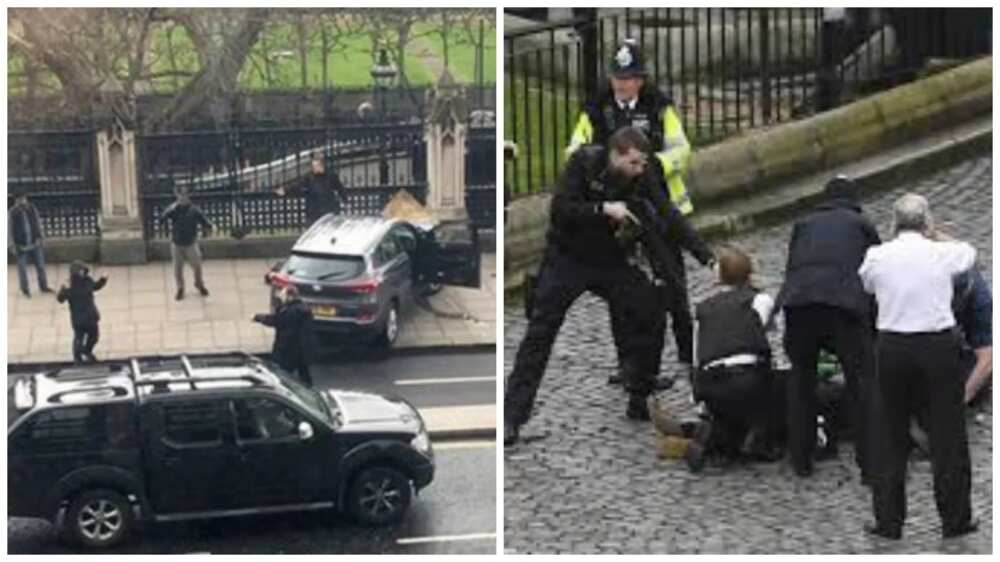 Masood reportedly murdered five people before he was shot dead by police.
READ ALSO: UPDATE: 5 killed, 40 injured in London terror attack, Buhari reacts (Photos, Videos)
The attacker, who mowed down pedestrians on Westminster Bridge before storming Parliament and stabbing a police officer to death was born in Kent but moved to the West Midlands.
According to The Sun, Scotland Yard said Masood had previous convictions for assaults, including GBH, possession of offensive weapons and public order offences.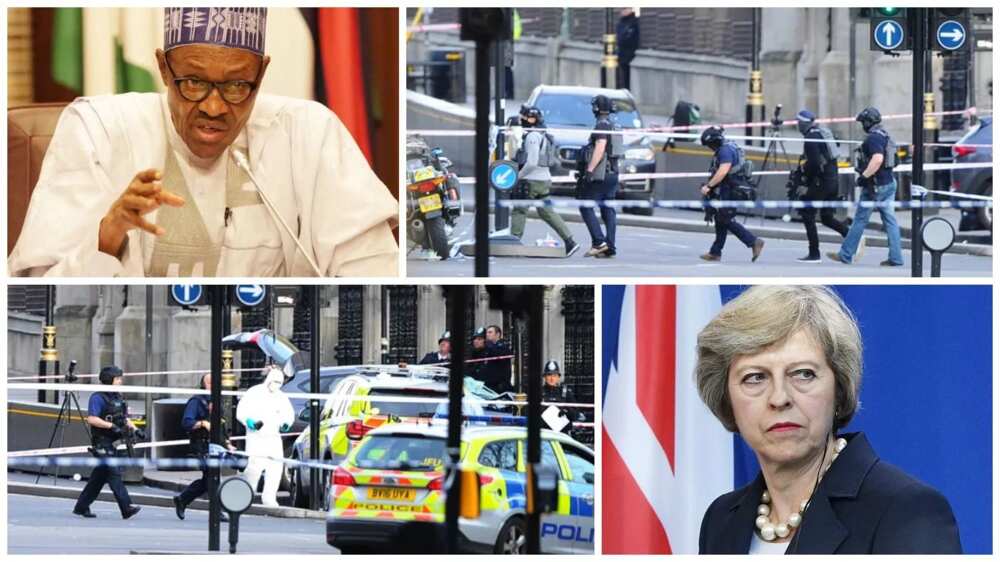 He has not been convicted of any terror offences, and was not subject to any investigations at the time of the atrocity.
Masood's first conviction was in November 1983 for criminal damage and his last conviction was in December 2003 for possession of a knife.
The Met police said there was "no prior intelligence about his intent to mount a terrorist attack".