All girls will agree that there are never too many bags, especially Ankara bags. For sure, you have at least one Ankara design bag. If not, it is a high time to design and make your own hand made Ankara bag. Think that it is too difficult? Just get acquainted with our Ankara bag making tutorial.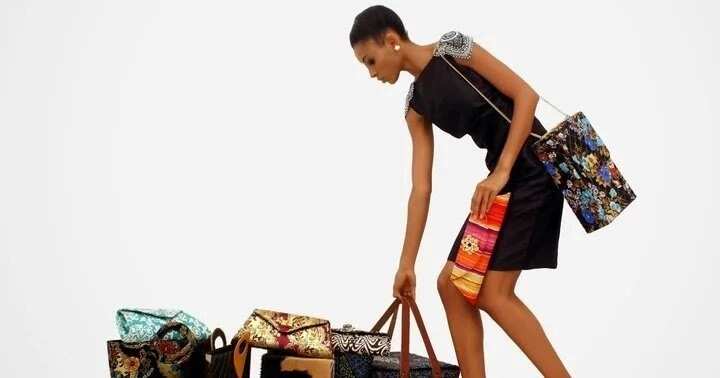 Current Ankara styles are on the peak of popularity. It is not a secret that Ankara accessories are bright, colorful, spectacular and eye-catchy.
Stop dreaming and start doing, we will try our best to explain you how to make Ankara bags DIY without facing any problems. Ankara bags in shops are rather expensive, so there is one more plus to the decision of making a handmade bag. There are two possible options how you can create an Ankara bag either to revamp the old one by refashioning it by Ankara fabric or to create a brand-new bag from the scratch. We will explain you the process of making Ankara bags using the first option because it is easier to fulfil.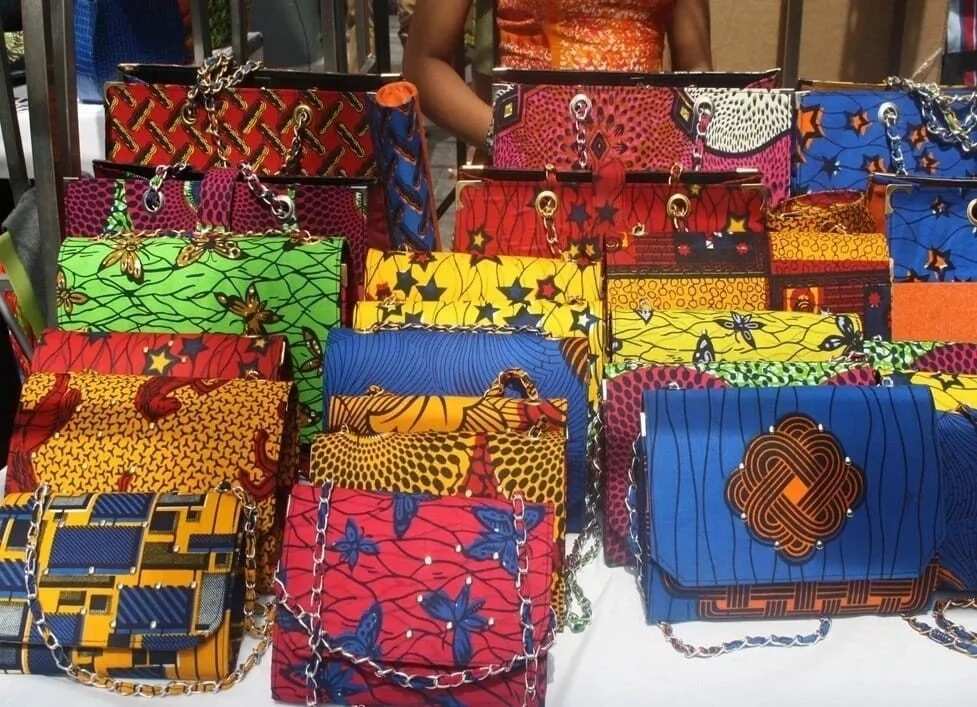 READ ALSO: How to cut six pieces gown?
Tools and necessary materials
Your old bag, wallet, clutch or purse (this base will make the work easier and you will give a new life to the old accessory);
Ankara fabric (the amount of the fabric depends on the size of the initial bag, leave the fabric for the inner part of the bag);
Knife;
Glue for fabric (hot glue gun is also possible);
Scissors;
Chain;
If you like additional embroidery.
Follow all the instructions listed below and don't forget to enjoy the process.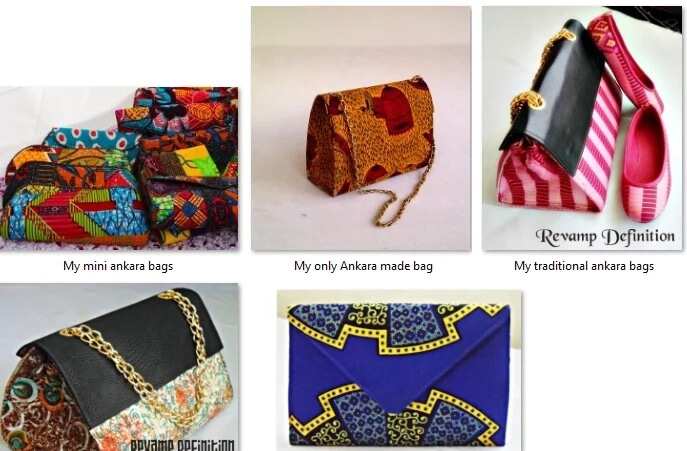 Tips on how to make Ankara bags
Learn how to create a fashionable Ankara bag just in five steps.
Prepare an old bag
You can choose for renewal extremely thread-bare bag and wrap it by the Ankara fabric, so its initial look is not essential.
Detach all the peeled parts of your old bag, you are supposed to do this in order to avoid bubbles of air under the fabric when you will glue it.
Measure and cut the fabric
The next step is cutting by scissors the required piece of Ankara fabric for your future masterpiece. Ankara is a printed fabric, so you need to decide the direction of the print. It is advisable to wrap the fabric over your old bag to understand the desired direction of print and required amount of fabric. It is important to leave the material for the inner part of the bag.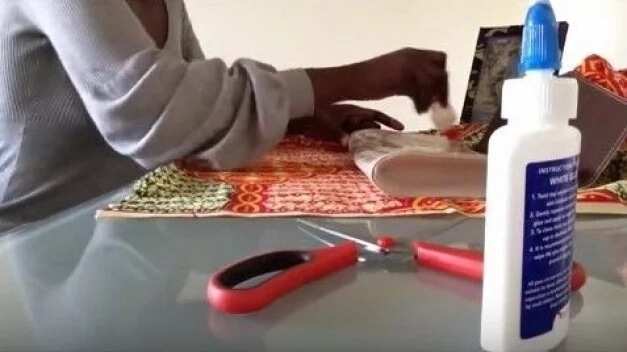 Glue the fabric
Now it is high time to glue the Ankara to the bag's surface. Before you will glue the material do not forget to remove all clasps but do not throw them away or break down. It is important to take a high-quality special glue for fabric or as a possible variant a hot glue gun, to avoid unpleasant moments with unglued material or undesirable spaces between the fabric and bag's surface. Open the bag and begin gluing the central part from the low edge. You should leave over-measures to clip the bag's edges. Now it is turn for the side parts to be glued. Hide the over-measures during the gluing. The fabric should sit tight and look nice.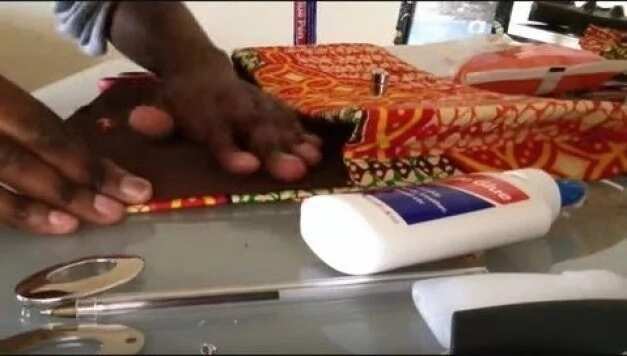 Glue the inner part
The next step is fixing the inner part of your bag.
Make decorations and attach clasps
Save all the buttons and clips from the old bag, you will adjust them back, if they are worn-out you can complete your bag with new interesting elements and clasps.
The last but not the least step in creation of future adorable Ankara style bag is its decoration. It is the most creative part of the whole process. Turn on your imagination, give free rein to your fantasy and finish your unique brand new accessory. You can use fabrics of other color and texture, different buttons, rhinestones, chains, leather details, flowers, metal decorations. The choice of these things is various in handiwork stores.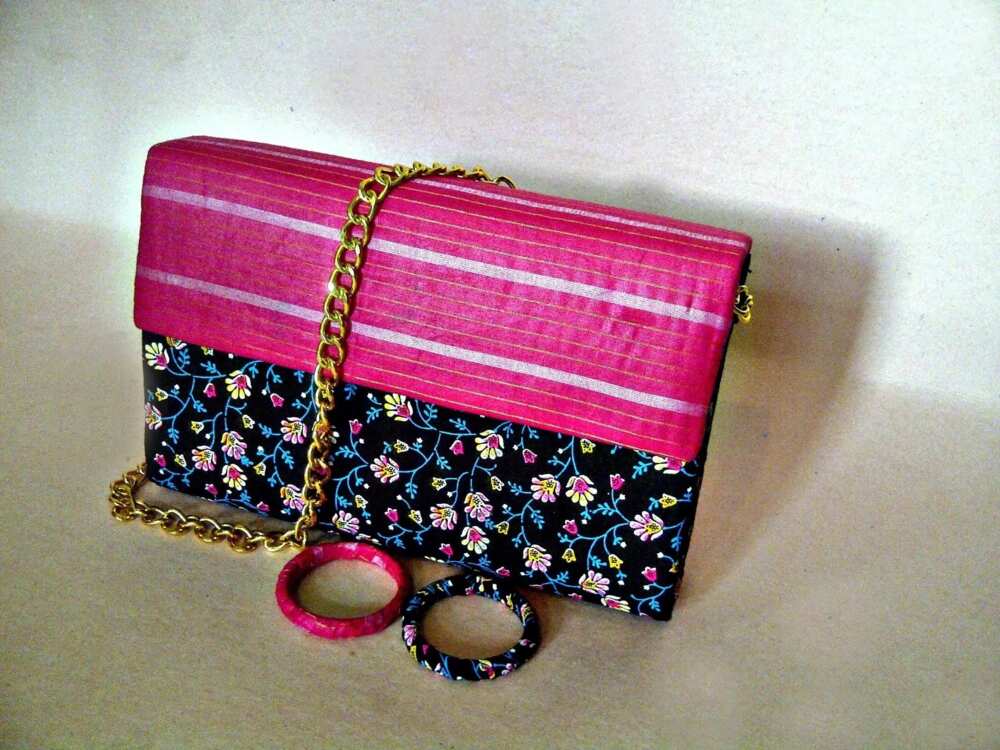 You see, it was not difficult as it may seem at the very beginning. Hope you enjoyed your new role as a fashion designer and you have gorgeous result. Do not be a scrooge and share this write-up with your friends. Follow Legit.ng to get more interesting and useful information.
READ ALSO: Ankara styles for teenagers