You have already read a lot about different street food in our country and scrumptious recipes. Let us introduce one of the most popular Nigerian snacks, egg roll. Its another name is Nigerian dumplings. Keep reading to learn very delicious egg roll recipe.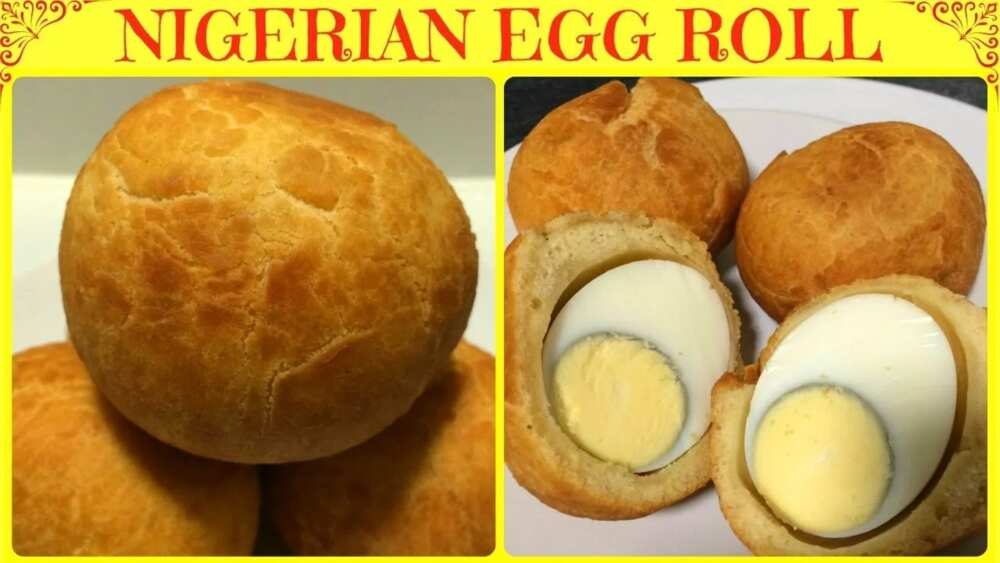 Egg rolls can be served in small shops and in upscale restaurants. The main principle of Nigerian egg roll cooking is preserved in all recipes. Still every cook introduces some varieties in the set of ingredients. Egg roll making process is the same everywhere. This snack is very tasty and easy to cook, that is why you can prepare easily it at home. Do you want to know the secret of the perfect egg rolls made of puff puff pastry?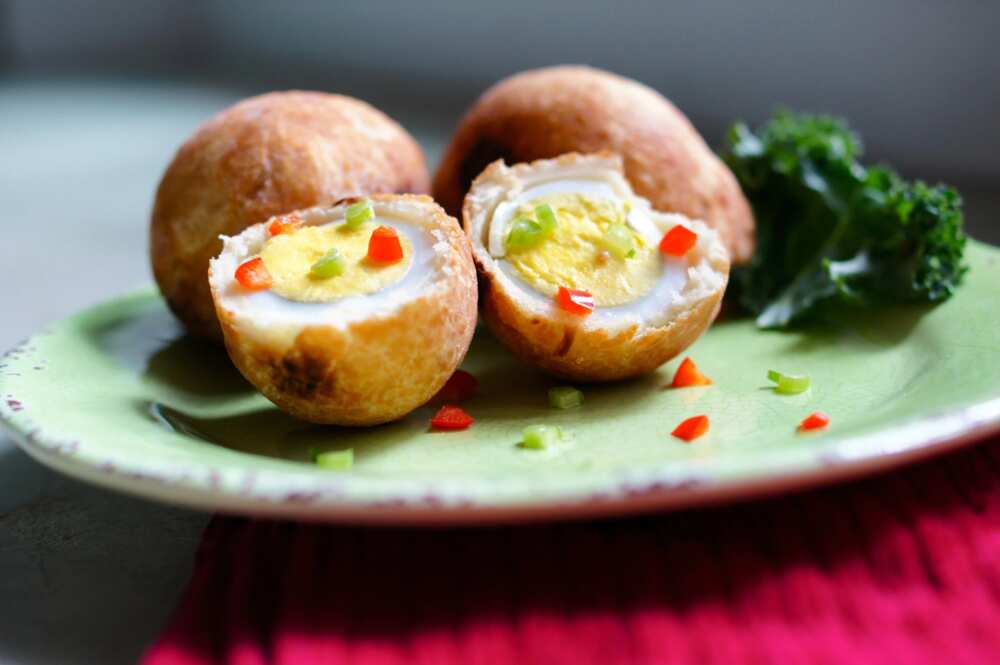 Cook egg roll together with us. Let's get started.
Recipe for egg roll
Ingredients:
8 boiled eggs;
2 cups of flour;
1 tablespoon of sugar;
Salt to taste;
1 teaspoonful of backing powder;
1 teaspoonful of nutmeg;
2 tablespoons of margarine;
Vegetable oil for frying;
Warm water for mixing the dough;
1 teaspoon of vanilla;
1 glass of milk.
READ ALSO: How to make samosa?

How to make Nigerian egg roll?
Start by boiling the eggs, put the eggs into a saucepan and cover with enough water. Boil eggs for 15 minutes.
While the eggs are boiling, prepare the dough. Sift the flour add sugar, backing powder, salt, vanilla, and nutmeg. Combine all the ingredients. Add 2 tablespoons of margarine and mix very well.
Add vanilla, milk, mix everything thoroughly and make soft fine dough. Don't be afraid that it is sticky.
Cover the dough by plastic food wrap and leave for 15 minutes.
After 15 minutes you will see that the dough is not sticky anymore, but soft and elastic.
Flour the surface, on which you will make the rolls.
Divide the dough by knife into eight equal parts.

Make the circle from the dough, place the peeled egg in the center of the dough, and cover tightly (it is important to make it very tightly in order the dough do not open during the frying).
Repeat the procedure with the rest pieces of dough.
Heat the oil in the pan.
Take a couple of your egg rolls and lay them into the oil.
Fry egg rolls on the low or medium heat from each side, keep moving them around, until they become golden brown from all sides.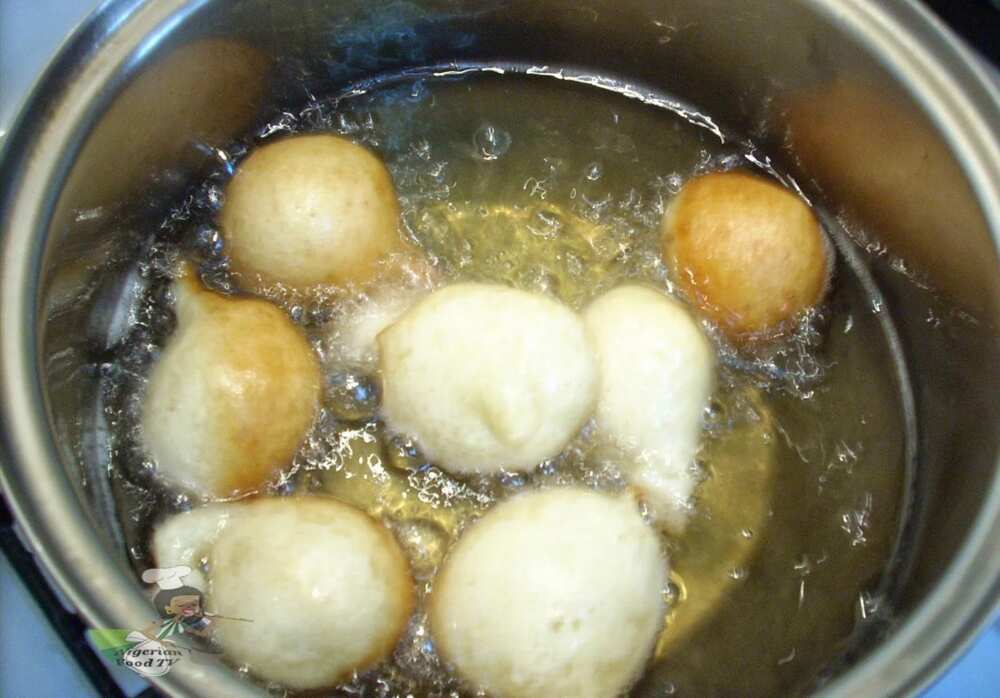 As soon as the rolls are ready, place them to a paper towel to remove the excess fat.
Egg rolls are ready to be eaten, crusty from the outside and very soft inside.
Now you know how easily can be cooked egg rolls. Enjoy the process and the result, make this tasty snack for your family and friends.
READ ALSO: How to make small chops?