Huge python swallows adult deer whole then immediately regrets it (photos, video)
- The video of a gruesome animal-gobbling by a python was filmed in South Africa
- It shows the snake expelling a half-eaten deer out again
- The poor animal was already dead of course, after being part-chewed
The footage of a python has "rattled" internet for its gruesome images, of the snake swallowing an adult deer, and then slowly regurgitating it out again.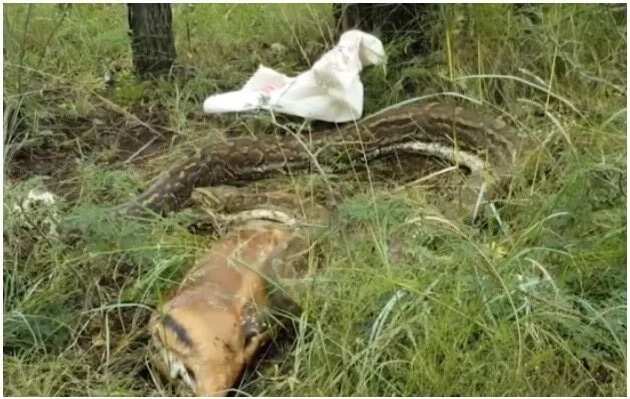 The python apparently ate more than it could handle, and the video shows how the already dead prey slowly comes out of the killer's throat.
READ ALSO: Father saves 14-year-old son from jaws of restless cheetah (photos)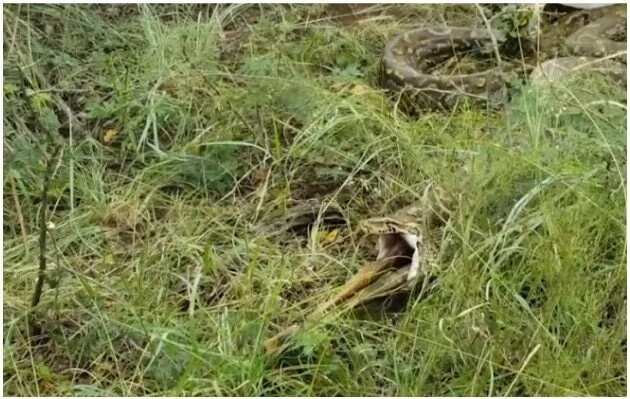 The video was shot in South Africa, where a man called Jaco Kotze, from Groblersdal, spotted the snake at his farm.
Together with a friend, Arthur Roden, who is a snake catcher they recorded and photographed everything, and then released the animal back in the wild, not before measuring it: the python was four meters long!
PAY ATTENTION: Get all the latest gossips on NAIJ Gossip App
"I've been doing this since I was 13. I grew up in a small farming town and our house was right next to an open field so there were always lots of snakes. My mom taught me from a very young age to be careful of certain snakes and showed me which ones are dangerous," Roden said.
Source: Legit.ng