Reactions have continued to trail the decision of Sullivan Chime, the immediate past governor of Enugu state, to defect to the All Progressives Congress (APC) from the opposition Peoples Democratic Party (PDP).
Chime reportedly took the decision late Thursday, March 16, 2017 to leave the PDP under which he governed Enugu state.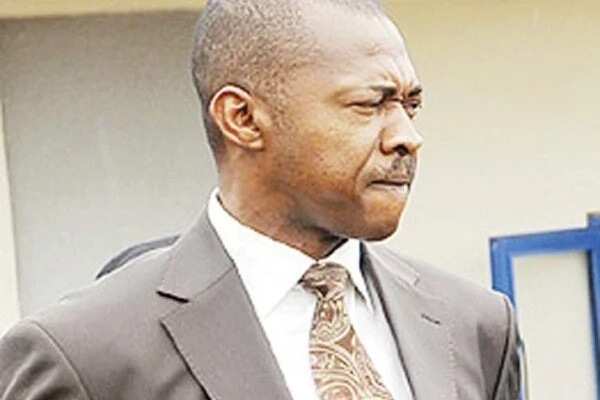 Though reports had said his defection is seen to be a preparatory ground for a looming political war between him and the Deputy Senate President, Senator Ike Ekweremadu, the reactions from Nigerians, especially from the eastern part of the country where he hails from prove otherwise.
READ ALSO: APC is sponsoring Ali Modu Sheriff to destablise our party - PDP
A former national chairman of the All Progressive Grand Alliance (APGA), Maxi Okwu, thinks Chime's recent action is to enable him beat prosecution for alleged corrupt acts while he governed Enugu state.
"It's an insurance against prosecution for looting," Okwu said under the comment section of a post by Ikem Okuhu asking Nigerians to confirm if the former governor had, indeed gone to the APC.
READ ALSO: Ex-governor Chime not our member yet – APC
According to Ozioko Nduka, Chime's defection may be connected to who does what in 2023 when it is believed the Igbos would have the opportunity to rule Nigeria.
He said: "The chess is going towards 2023, all about individual interest and certainly not for the masses. (I) am just (sorry) for few of us who create more enemies among friends while politicians feast sumptuously among themselves."
READ ALSO: 6 Kogi Assembly PDP legislators defect to APC
In his own reaction, Chukwuemeka Eze, an executive director at West Africa Network of Peacebuilding (WANEP), exclaimed: "Nsogbu Di! We really need a strong opposition in our politics otherwise we drift into a one party system and repeat the mistake of PDP that wallowed in their comfort zone for 16 years!"